​ Essential Storage Solutions for the Stampin' Up!® Crafter!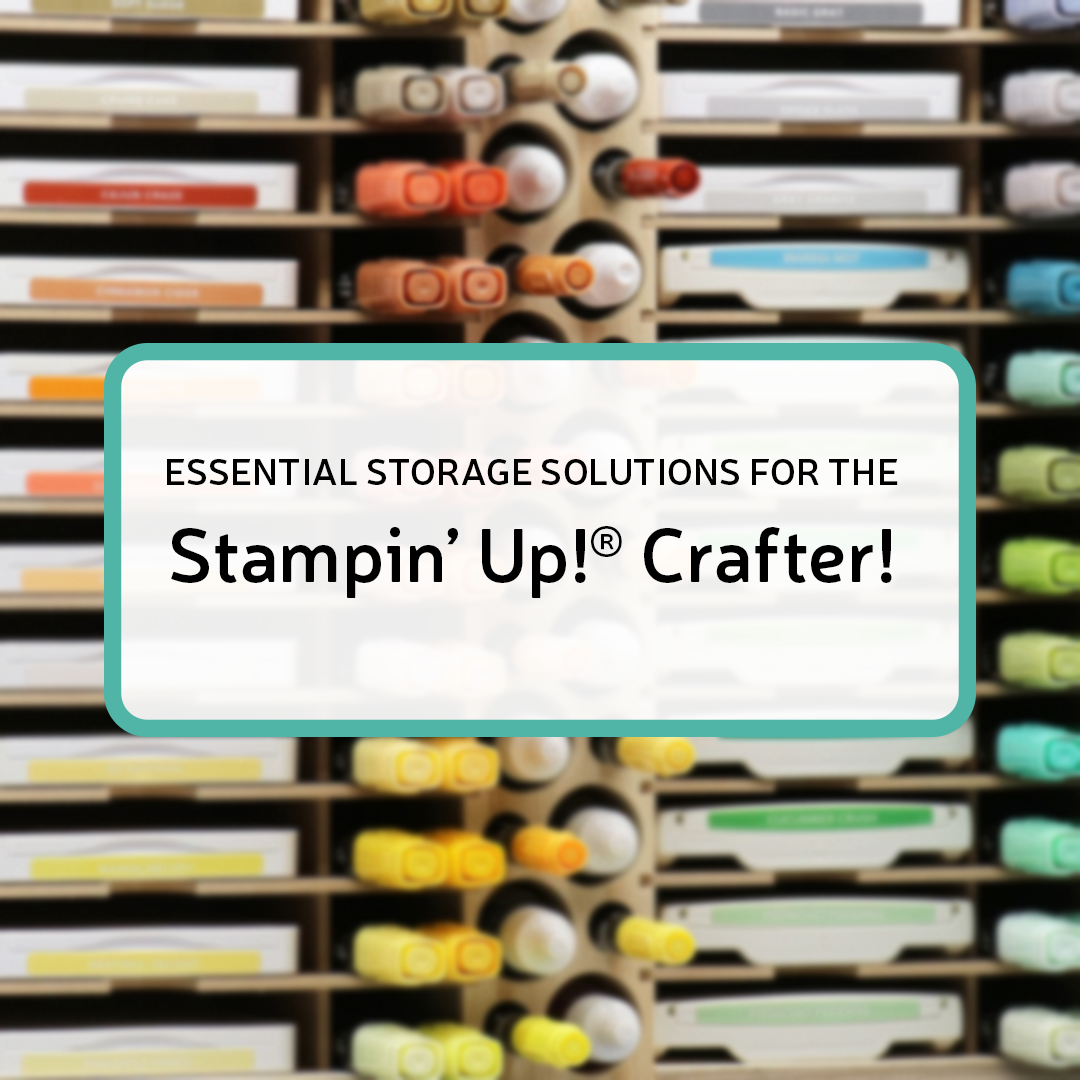 If you are a paper crafter, you are probably familiar with Stampin' Up!® products. Their ink pads, paper, Stampin' Blends Markers, Stampin' Write Markers, and ribbon are all perfectly color coordinated, making designing your card-making project a little easier. Well, easier if you can find all those coordinating supplies.
Stamp-n-Storage products are designed to keep your craft supplies organized, visible, and easy to access. If you didn't know, our first products were developed because of a honey-do list for Stampin' Up!® supplies.
Essential Storage Solutions for Stampin' Up® Supplies
Paper Storage
The Basics
The foundation for any paper crafting project is paper, and with 50 base colors of 8.5x11 cardstock, 10 In Colors, plus the basics, that is a lot of Stampin' Up!® paper to organize. Stamp-n-Storage has your paper needs covered. Our storage solutions include 8.5x11 Paper Holders and the 8.5x11 MAX for IKEA for cardstock, 12x12 Paper Holders for DSP, Three-Tier Paper Holders, and Paper Crates. Our wide selection of solutions makes it easy to incorporate any of them into your craft space.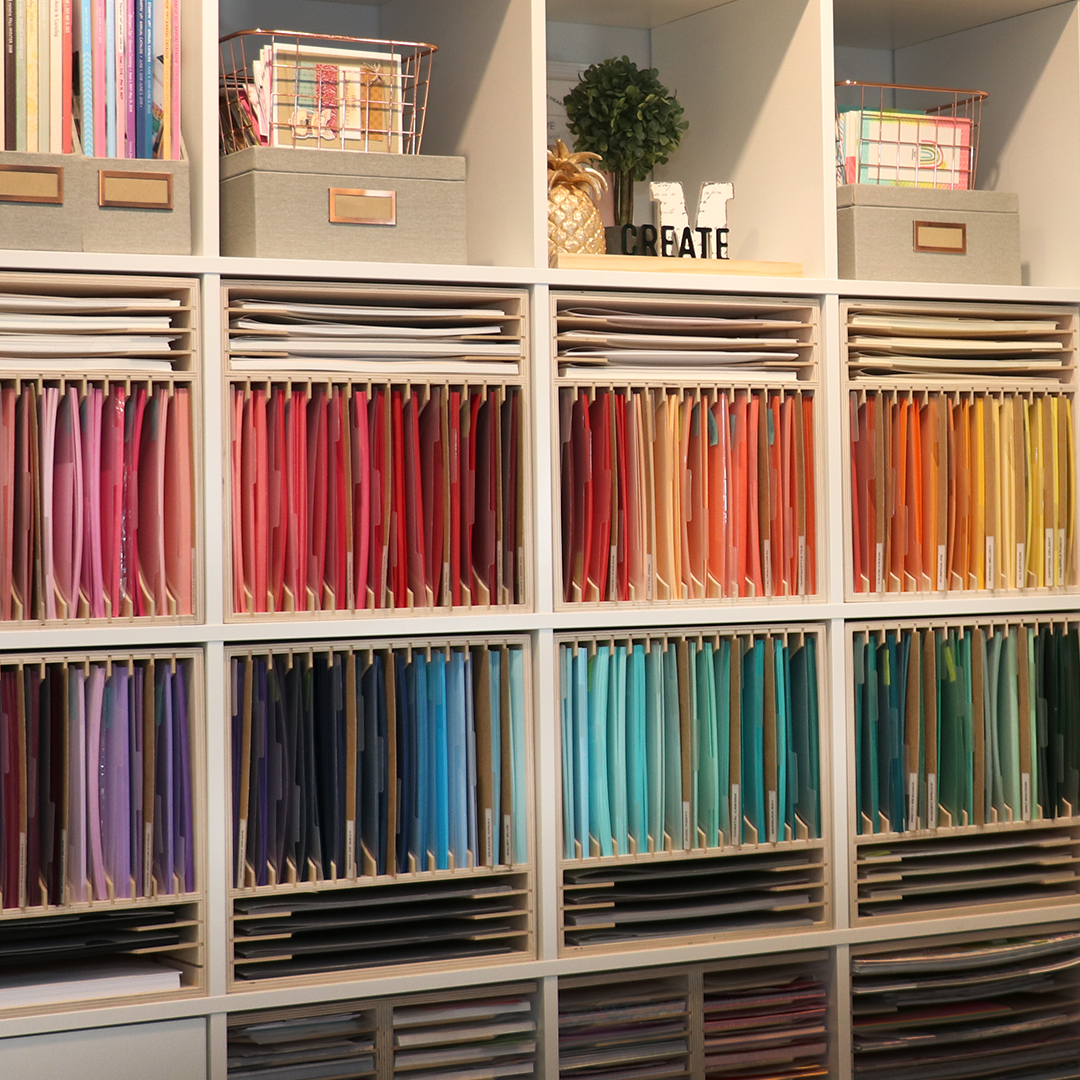 6x6 Paper
Our 6x6 Paper Holders come in Standard, for IKEA Kallax, and 6x6 Double for IKEA Kallax. The Standard and the IKEA versions come with 15-slots, and the Double has 30 slots. These are great options for organizing 6x6 designer series paper.
If you have IKEA Kallax or Target Threshold, you know adding a 6x6 Paper Holder for IKEA will leave you with extra room in your cube. To utilize that space, we have designed the 12x12 Paper Add-on for 6x6. This great addition provides six slots for 12x12 paper and works fantastic for organizing your DSP. Keep this paper holder in mind because we have an excellent organizational tip for you later when discussing Stamp Cases.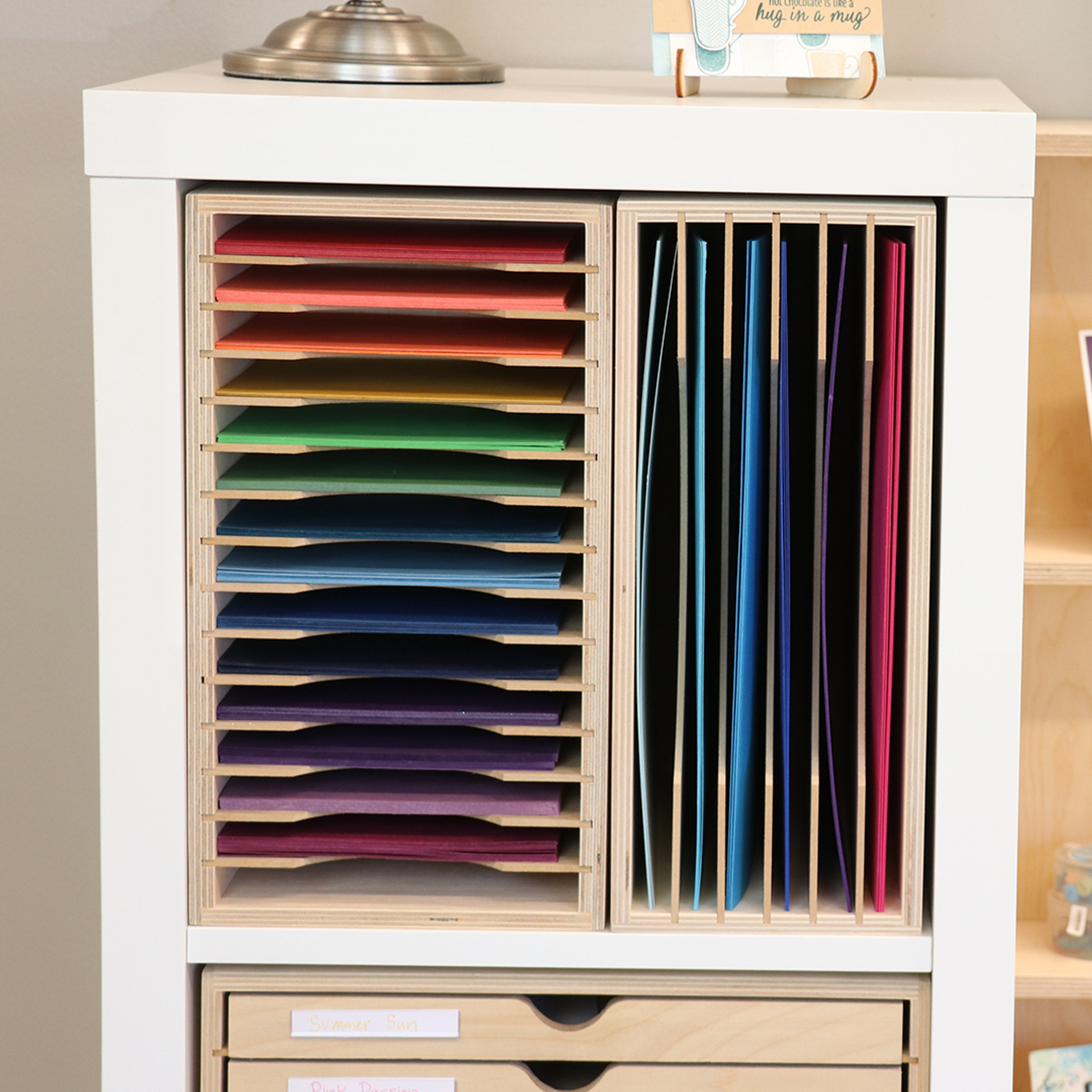 Ink Storage
Ink storage for Stampin' Up!® is more than just organizing your ink pads. It also involves your Stampin' Blends Markers, Stampin' Write Markers, and refill bottles. Keeping your ink and markers in front of you in a beautiful rainbow of colors will not just spark your creativity but will keep you from ordering duplicate colors. As with paper, we have multiple storage solutions for you. The only thing you need to remember when selecting your ink pad holder is what style Stampin' UP!® ink pad you have because some holders will only work for the new (after 2018) design. So, let's walk you through some options:
Ink Pad Storage for Both Old (before 2018) and Current (after 2018) ink pad designs: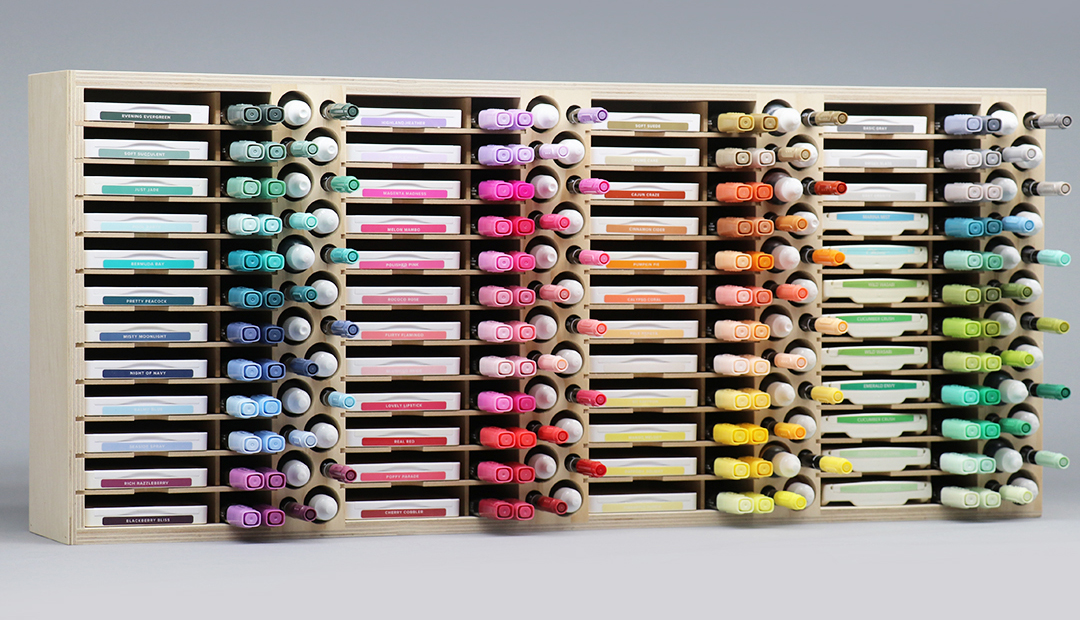 The Super Combo Holder is an all-in-one ink storage solution. This unit allows you to store your ink pad, Stampin' Blends Markers, Stampin' Write Marker, and refill bottle all in a row, ensuring all your essential supplies are right where you need them.
Additional Options:
Other ink storage solutions for both styles of ink pads include the Combo Holder, Ink Pad & Refill Holder, and Standard Ink Pad Holder. NOTE: Spacers for Thin SU! Ink Pads for the current (after 2018) Ink Pads need to be ordered separately from the Standard Ink Pad Holder.
Ink Pad Storage for the Current (after 2018) design:
The Stampin' Ink Pad Holder and Stampin' Ink Pad Holder for Color Families will only fit the new Stampin' Ink Pads. No spacers are required.
Marker Storage
The Marker Holder for Stampin' Blends is a perfect solution to organize your SU! Stampin' Blends Markers. Each compartment will hold two markers, keeping light and darker shades together. Choose between two sizes to hold 45 or 60 sets of colors.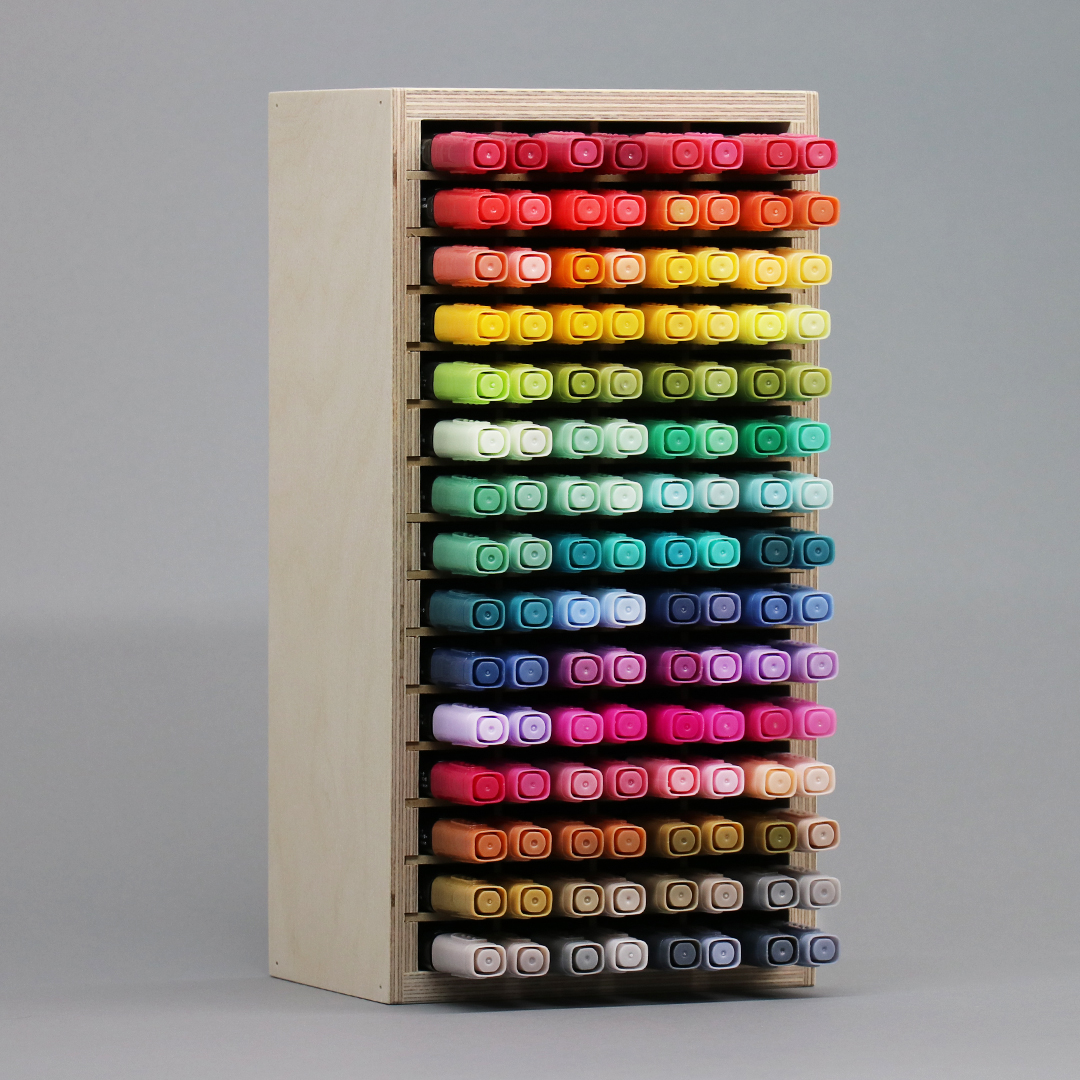 The Side-by-Side Marker Holder, Stacked Marker Holder, and Marker Nook work wonderfully for your Stampin' Write Markers, Gel Pens, journaling pens, Copic®, etc.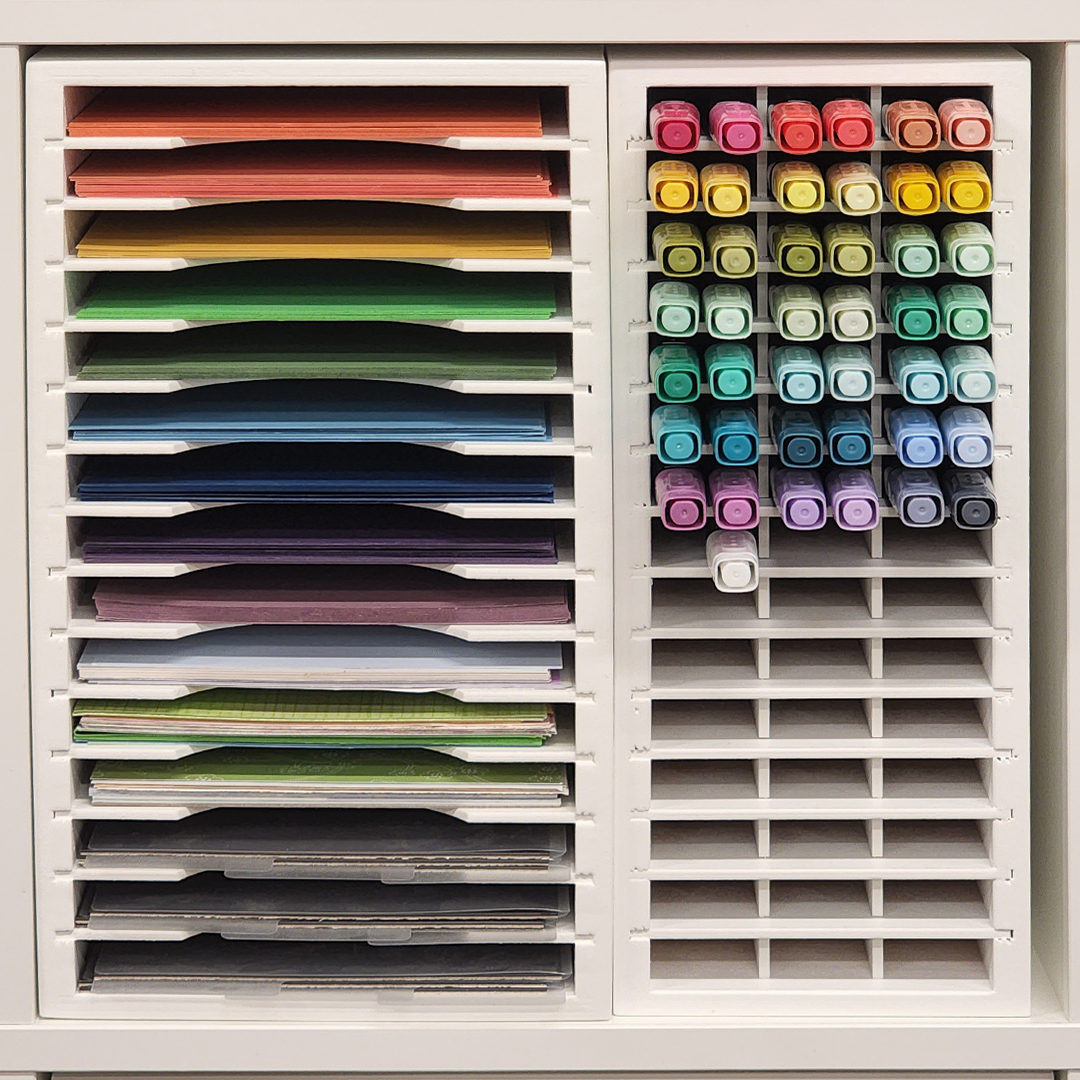 Stamp Case Storage
Stamp case storage is another critical piece for Stampin' Up!® crafters. We've got you covered with the Mega Stamp Case Shelf and Stamp Case Shelf.
Do you remember the 12x12 Paper Add-on discussed earlier? It also doubles as a Stamp Case Shelf in your cube shelving unit! You can organize your stamp sets with the coordinating designer paper!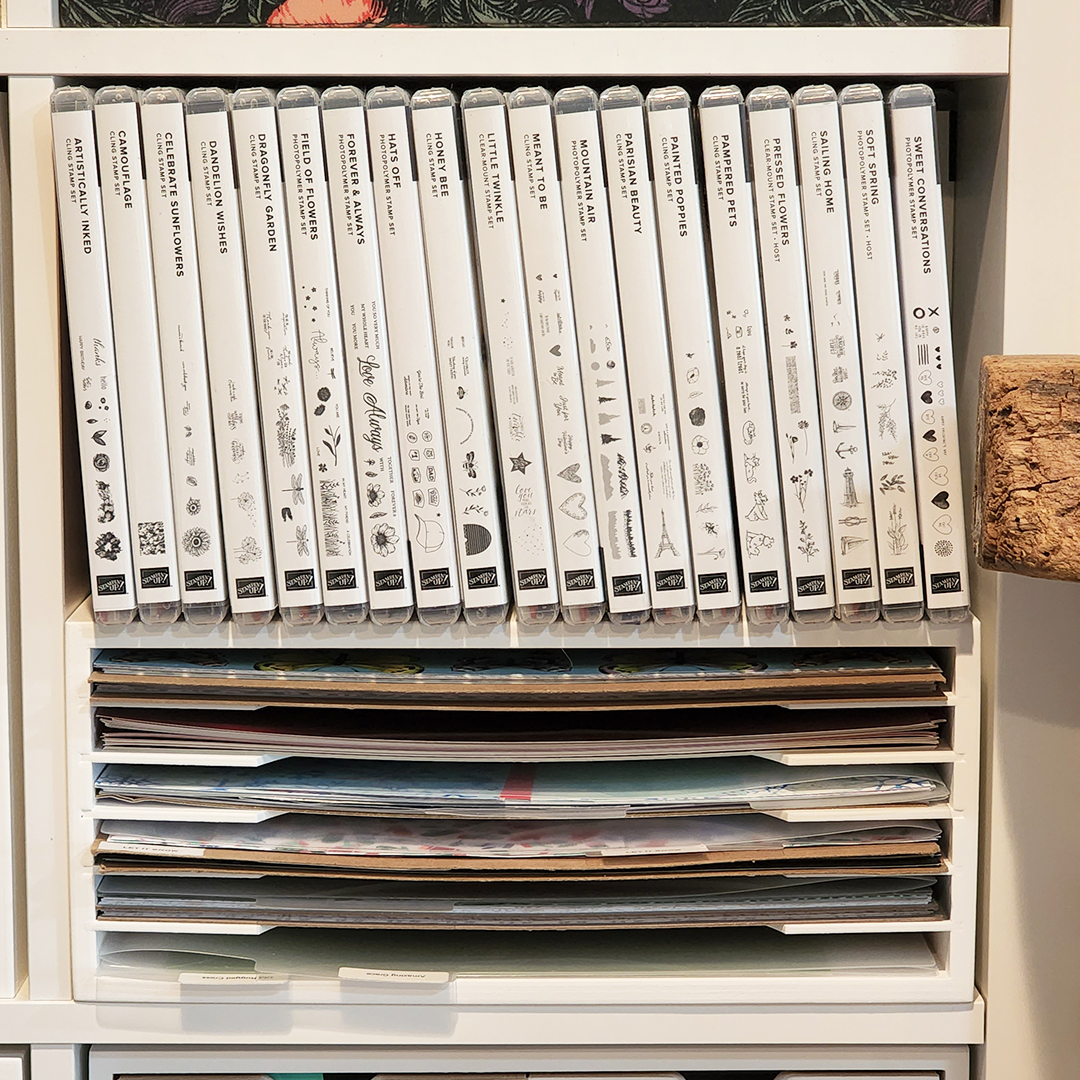 Punch Storage
We all know nothing is worse than rummaging through a bin to find the right paper punch for your project. With our Lock-Down Punch Holder, your punches will be on full display, making them easy to find and eliminating duplicate purchases. The Lock-Down Punch Holder comes in multiple sizes and can easily be stacked as your collection grows.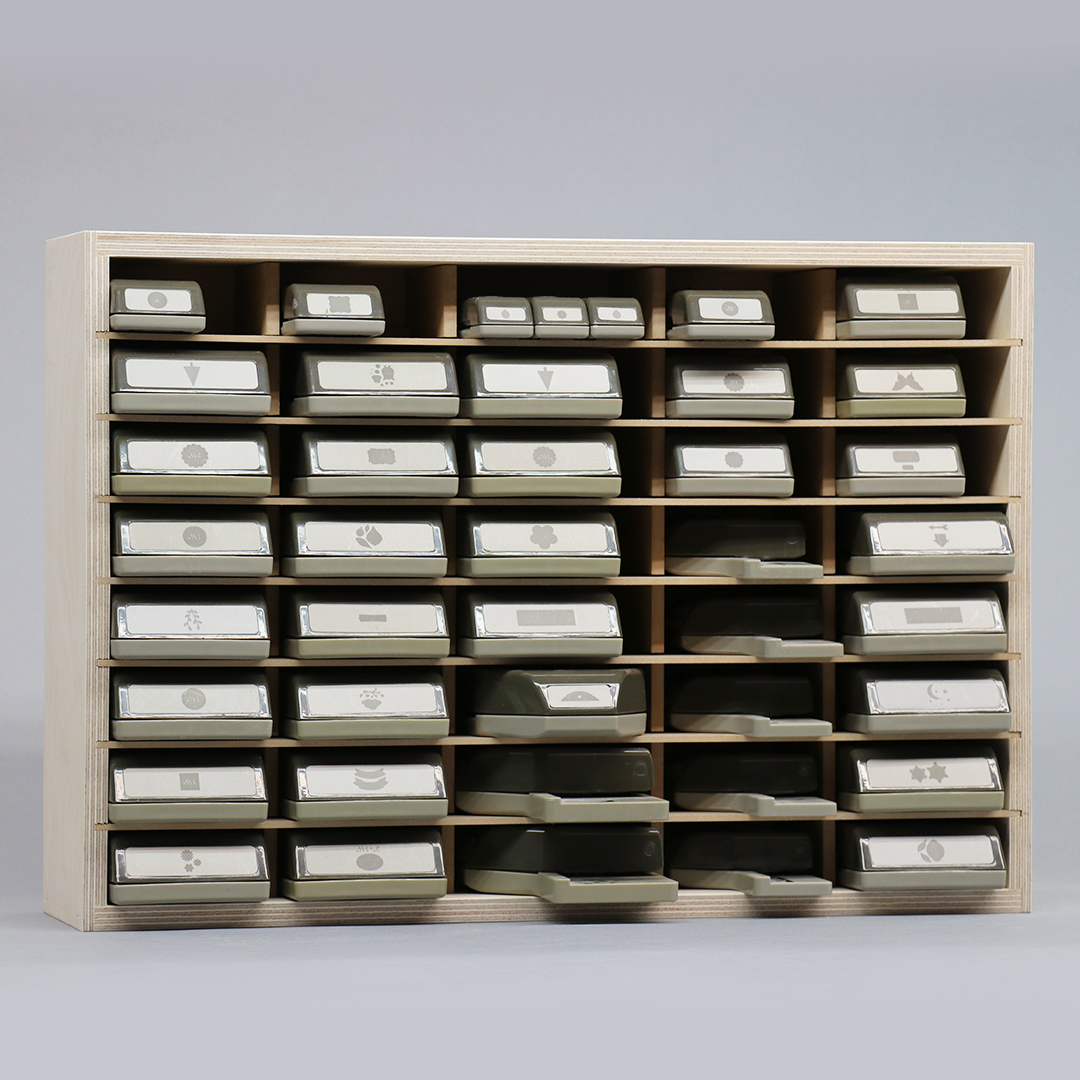 Ribbon Storage
Managing all your ribbon is easy with our Ribbon Holder and Ribbon Shelves. With multiple sizes and configurations, you can organize your entire ribbon collection.
Fun Facts:
One pack of Stampin' Up!® 12x12 DSP will fit in a 12x12 Paper Sleeve, making it easy to label and organize in your paper holder.
The Paper Holder Label System is a great way to separate multiple paper sets in one slot.
The 5x7 Magnet Card will fit inside your Stampin' Up!® stamp cases. Now your matching die sets will be with your stamp sets. Just place the dies on the magnet side and the matching cling stamps on the decorative backing and pop the card back in the stamp case!
If you incorporate some or all of these essential storage solutions in your craft space, we guarantee you will unleash your creativity and spend more time crafting!