Stamp-n-Storage
Mega Stamp Case Shelf
Weight:

1.50 LBS
Shipping:

Calculated at Checkout
Dimensions:

Refer to images for dimensions.
Description
Description
Are your unmounted and clear mount stamp cases regularly cluttering your desk? Are they lost in your closets and drawers? The Stamp-n-Storage Mega Stamp Case 3-Level Shelf fits right in with our other products and provides space for those stamp cases you use regularly.
The Mega Stamp Case Shelf can hold over 80 stamp cases. You can order yours with or without a back. (This usually depends on if you want your wall color to show through.)
Previously known as Double Stamp Case Shelf.
Stamp-n-Case shelves also work really well for storing your Cricut® Cartridges!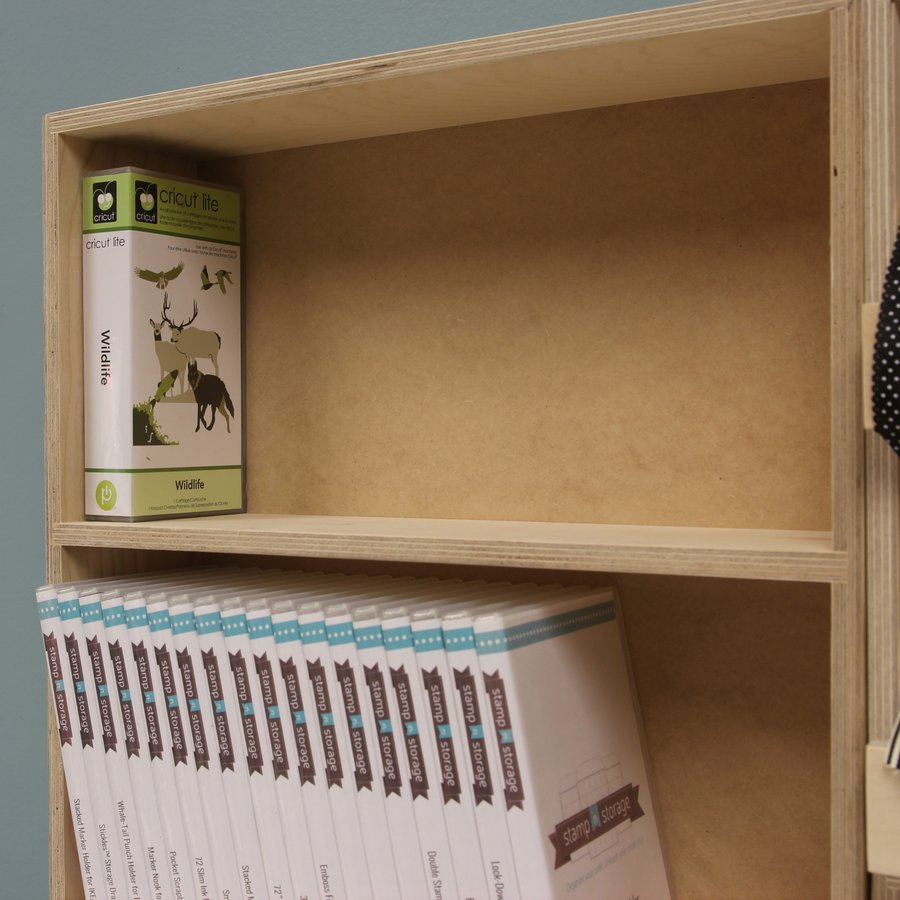 This product has the option of being wall-mounted too!
Looking for a smaller shelf? Check out our Stamp Case 1 Level Craft Shelf Organizer.
Wondering what size this stamp case 3-level shelf is? Refer to images for dimensions.
Made of Baltic Birch plywood delivered to you pre-assembled, sanded smooth and display ready!
Reviews
Reviews (72)
Mega stamp shelf
I like this product so much that I now have eight of them.
Mega Stamp Shelf
Perfect, not to big fits right on top of desk, without taking up the work space. Cheaper than purchasing a book shelf from other vendors that will take up too much space. You will not regret this purchase.
Additional Info
Additional Info
Weight:

1.50 LBS
Shipping:

Calculated at Checkout
Dimensions:

Refer to images for dimensions.
Videos