Spring Cleaning Day 4—Punches & Embellishments
The last few days we focused on colors. If you haven't seen it, be sure to check out yesterday's post on organizing markers. Today, we're going to look at some craft organization ideas for storing our punches and embellishments. Who can relate to these bins?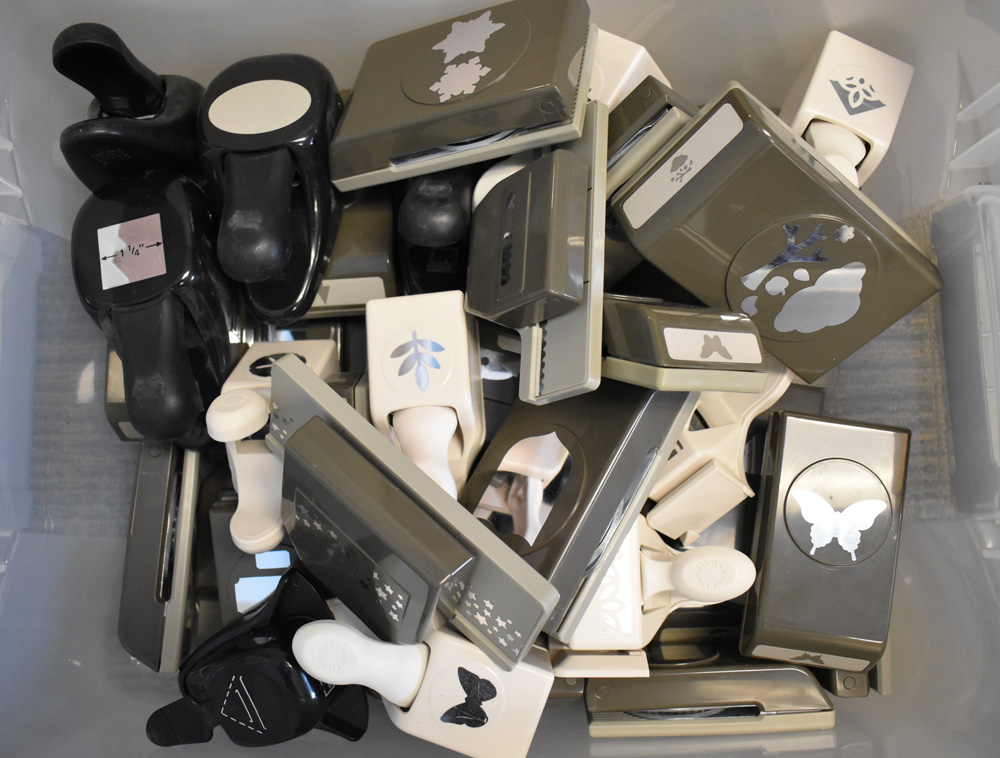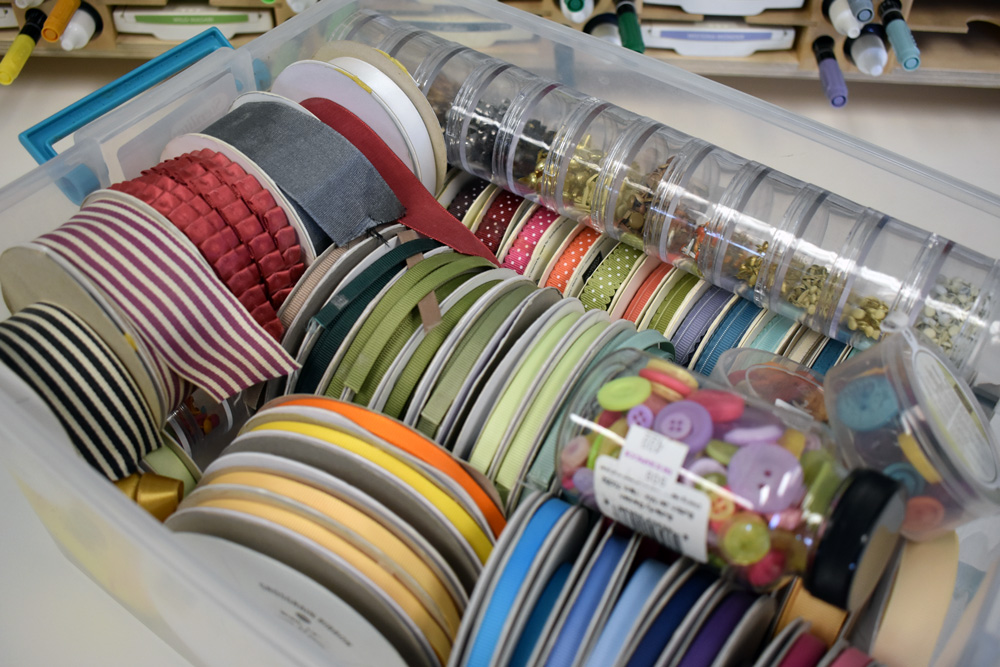 Punches, ribbon and embellishments commonly get stored in plastic bins, making it difficult to find what you are looking for, and causing you to forget what you have. Starting with organizing punches, we decided on the Standard Lock-Down Punch Holder to organize and keep our punches visible and easy to access.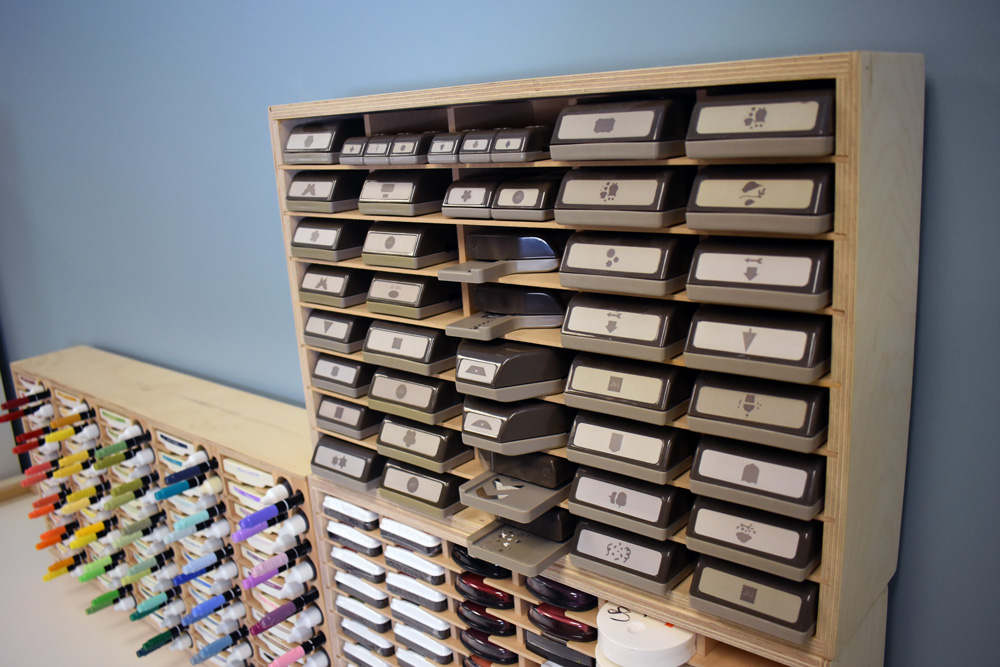 Tip: Spacers push your small punches forward keeping them easy to grab, and are included with every Lock-Down Punch Holder.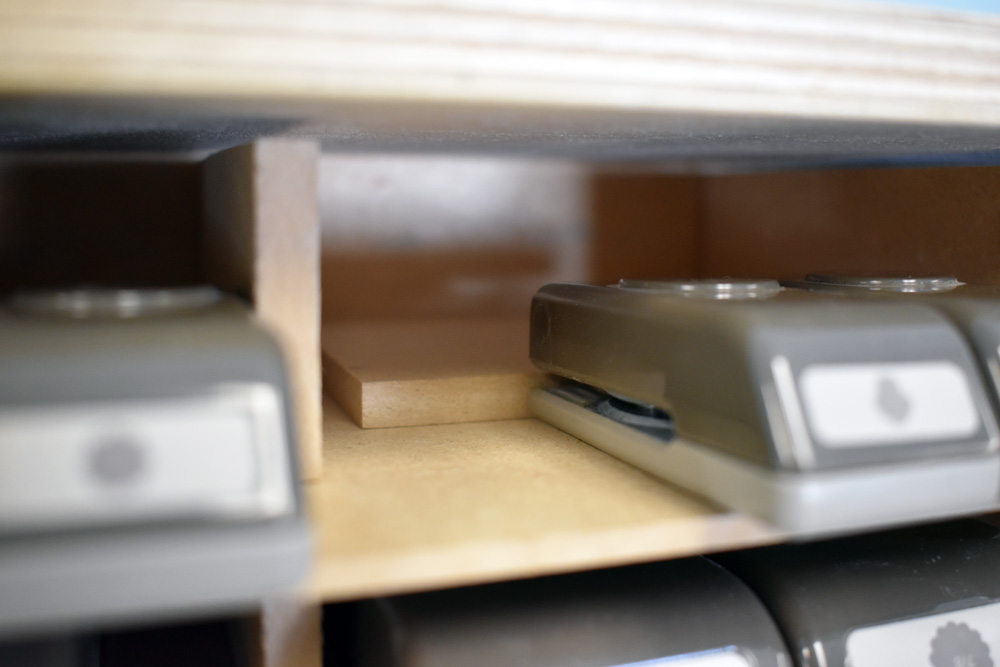 Next we'll store our mix of Martha Stewart and Whale Tale punches in the Whale-Tale Punch Holder for IKEA.
Tip: Spacers are also included with the Whale-Tale Punch Holder to push your small punches forward.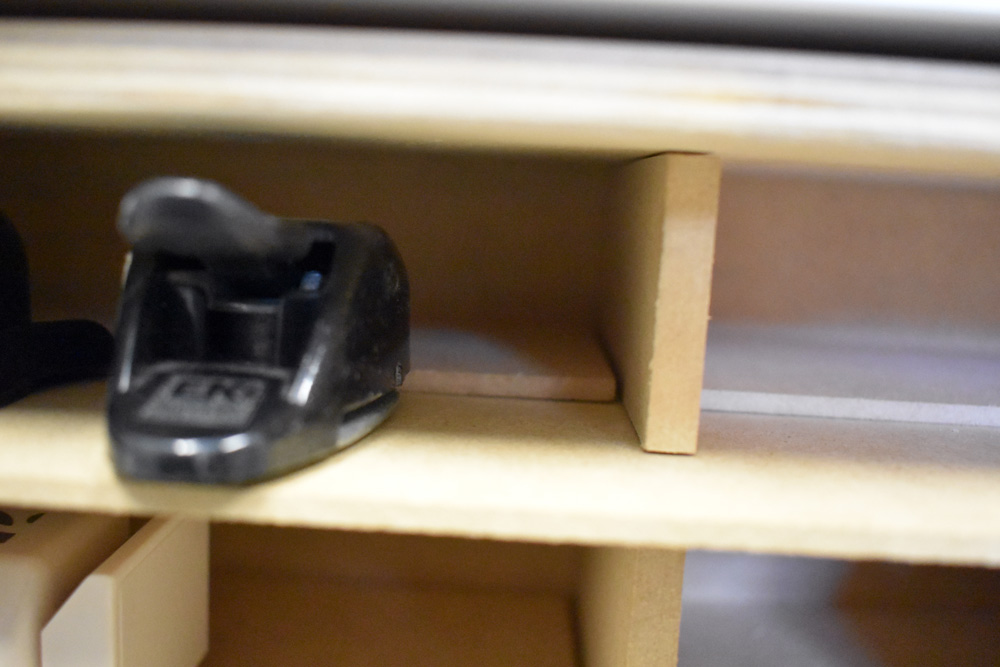 Stamp-n-Storage also provides Punch Holders for Creative Memories Punches and the Border Maker System.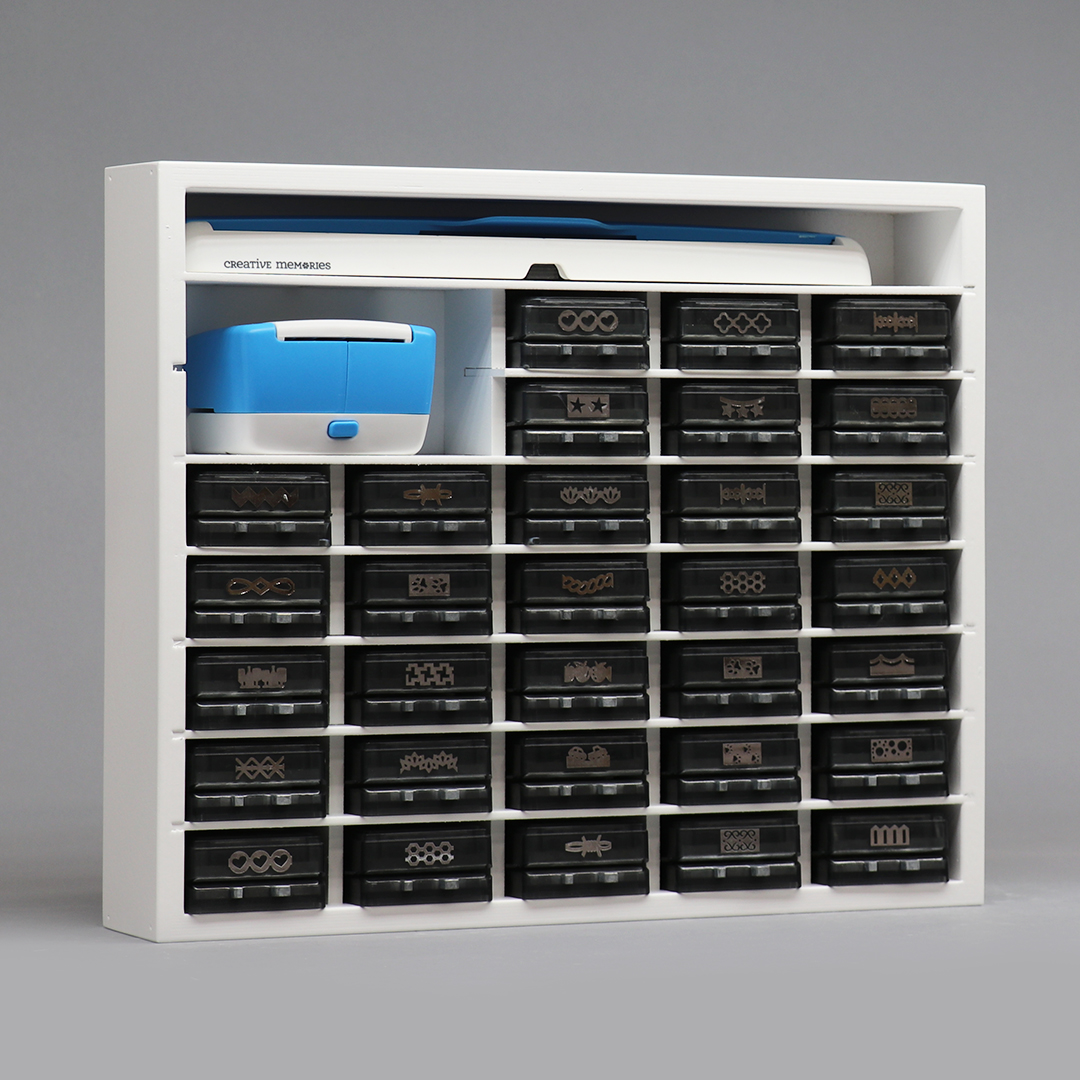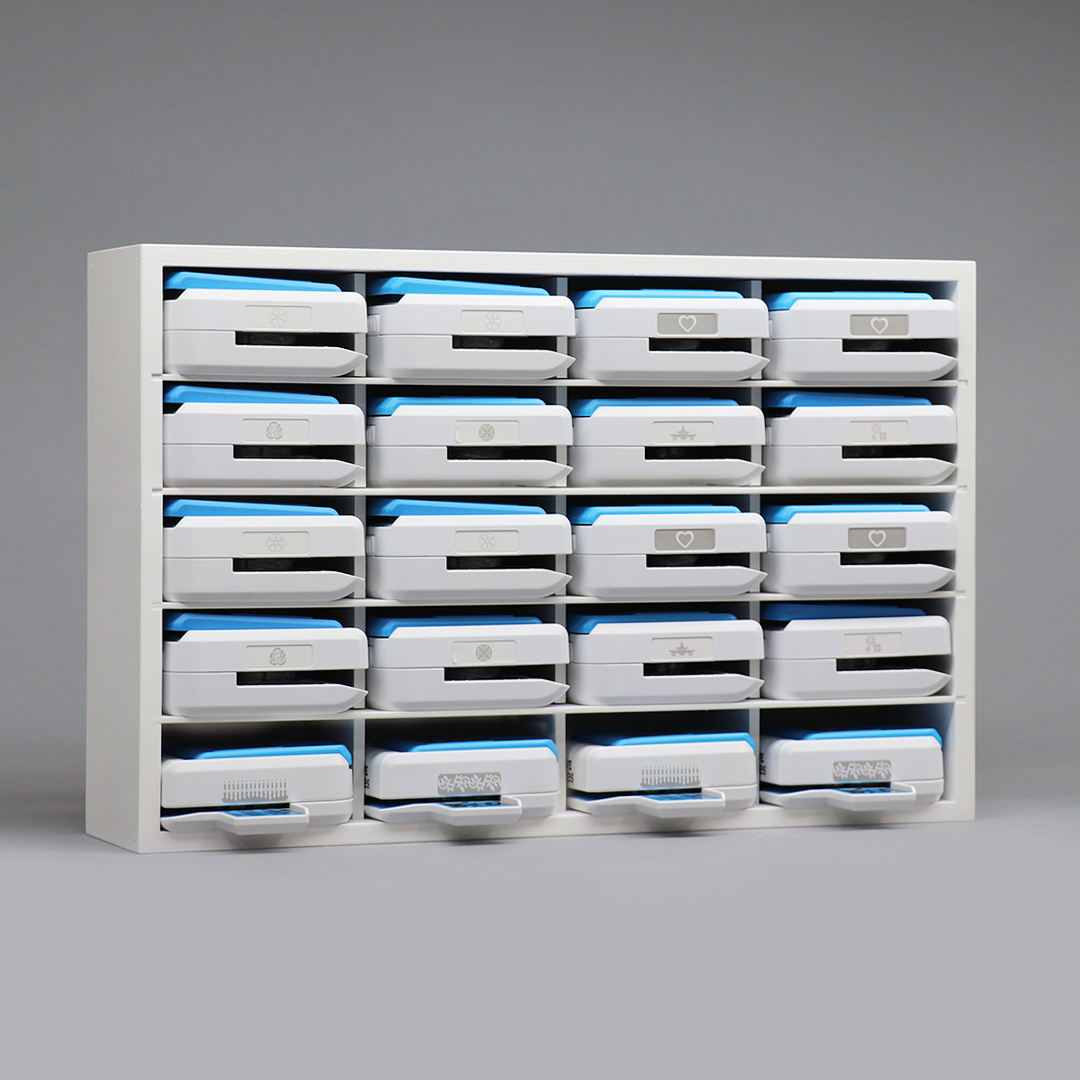 Our embellishments include a mix of ribbon, tiny embellishments, and Stickles glue. We started with the largest item and sorted our ribbon in the 33" Ribbon Shelf.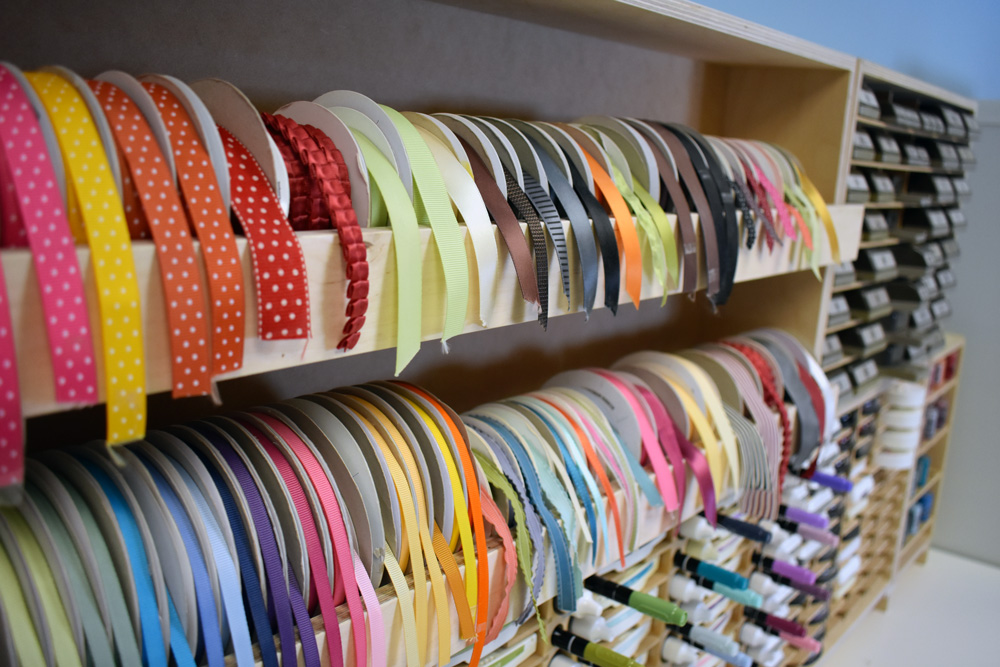 Our tiny embellishments we added to the Drawer Cabinet with an Embellishment Tray. The trays have a curved compartment bottom that makes it easy to remove the tiniest pieces. You can also store embellishments in the Crafty Storage Jars, making them easy to grab and go with the handy cover.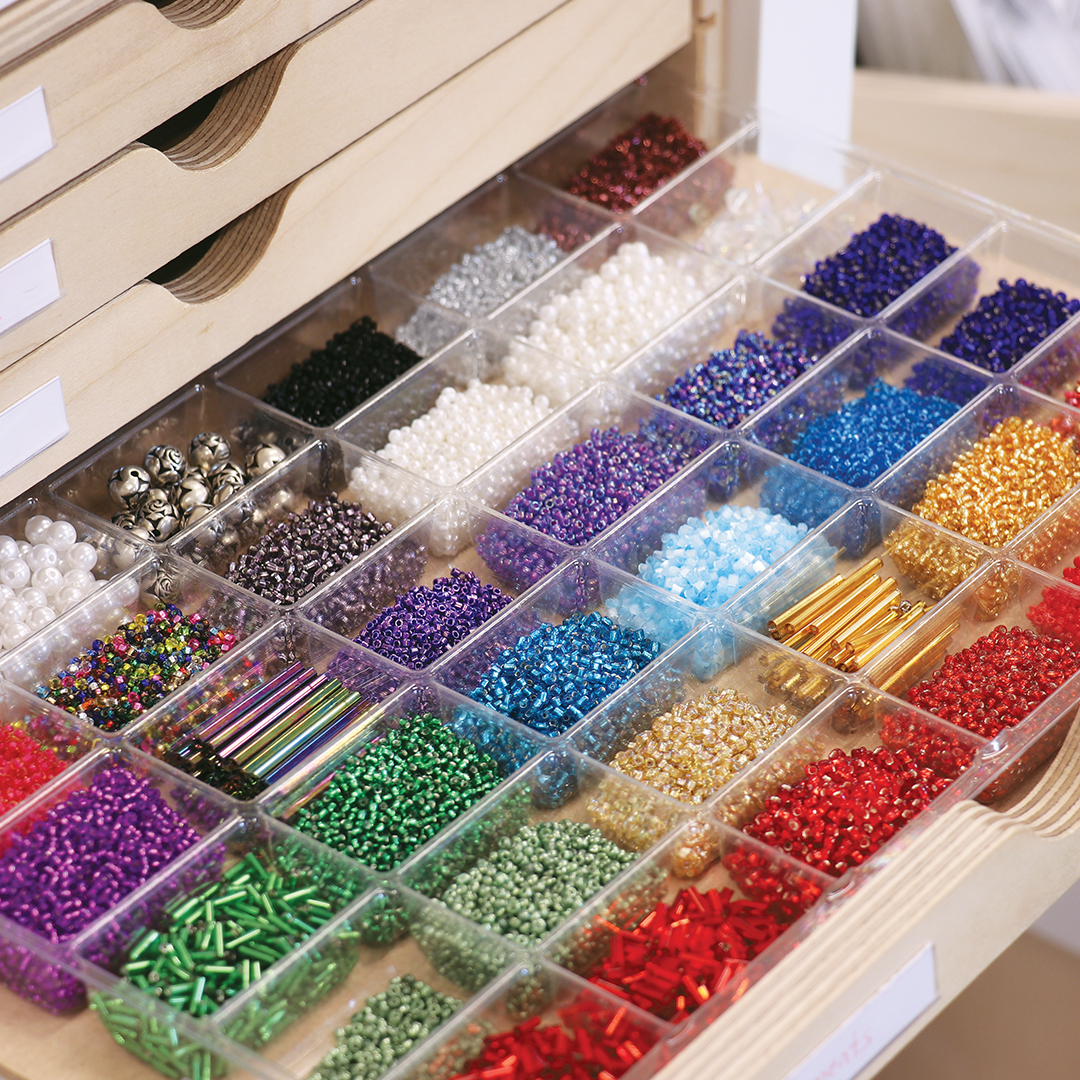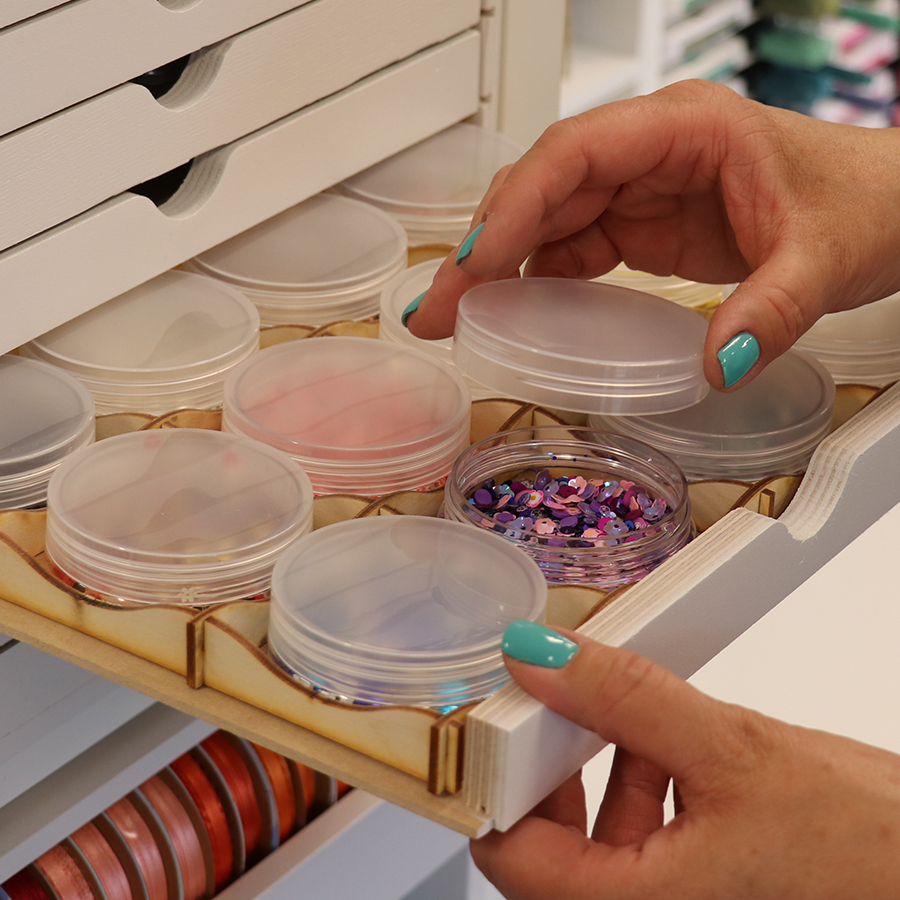 Wow, in just 4 days we've organize ink pads, markers, punches and embellishments. We have one day left that you won't want to miss. Tomorrow we will tackle organizing our paper!