Spring Cleaning Day 3—Markers
Yesterday we had a fun time sorting out our ink pads. Today we get to sort more colors! Who has a box or drawer full of markers like the one below? Are you tired of digging through the box, looking for the right color?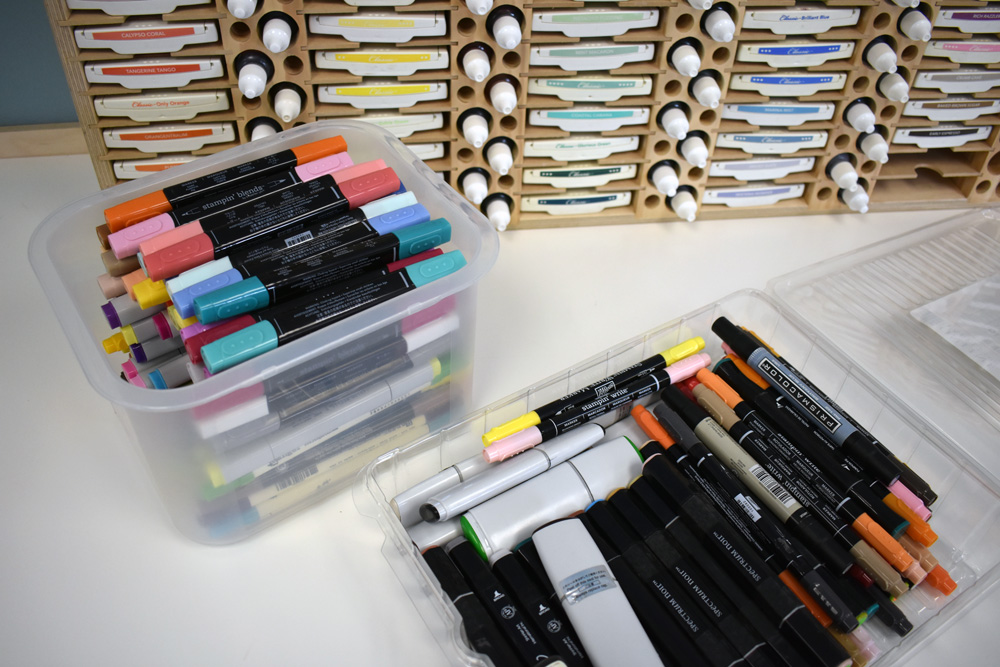 Sorting your markers is a great time to purge any that are dried out.
Tip: While sorting into brand piles (Stampin' Up!® Copic®, RangerTM), test each marker on a piece of paper.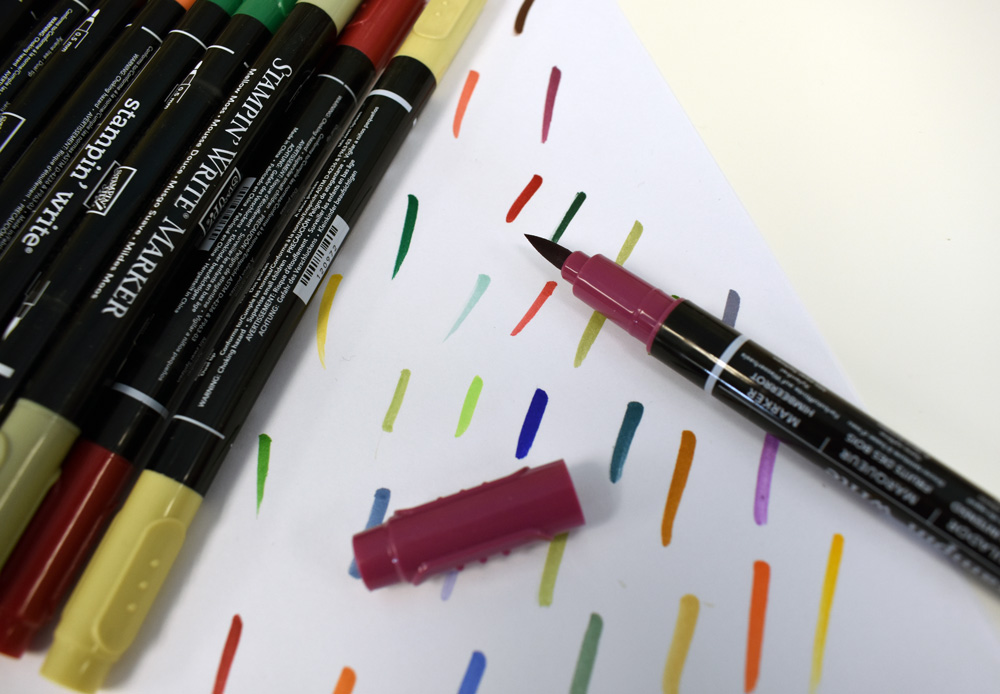 Because we chose a Combo Holder for our ink pads, this also gives us a place to store our matching Stampin' Up!® markers. Make it a fun game and see how long it takes you to match the marker to the ink pad...we might have done this a few times at the Stamp-n-Storage office!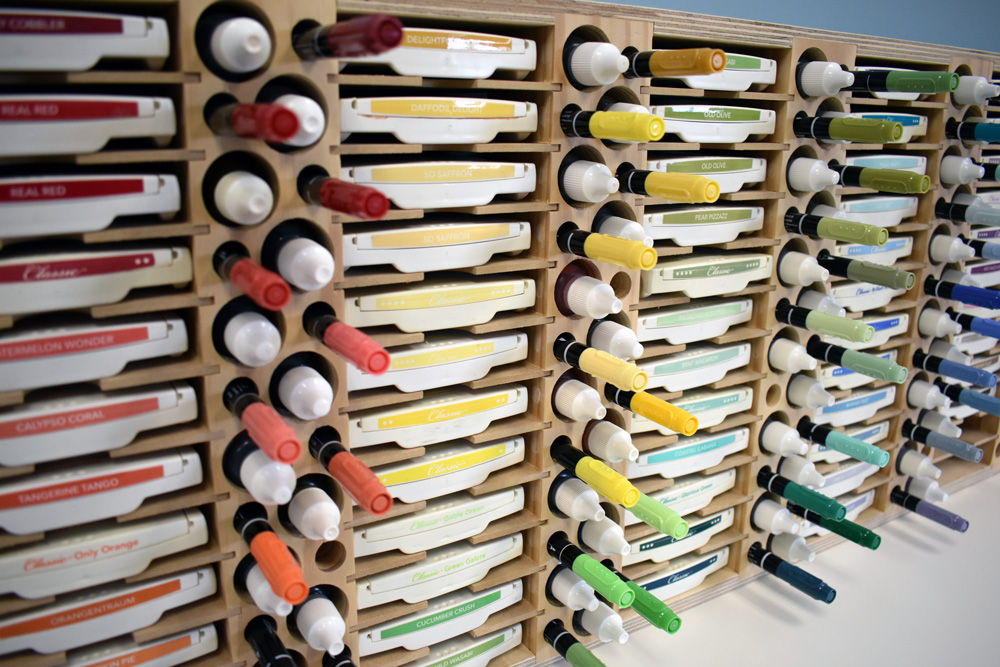 Set aside any duplicate markers, we'll come back to those later. Next, we organized our Stampin' Blend markers in the Marker Holder for Stampin' Blends IKEA®. Did you know the Marker Holder for Stampin' Blends was designed so you can keep your light and dark markers together in sets of two?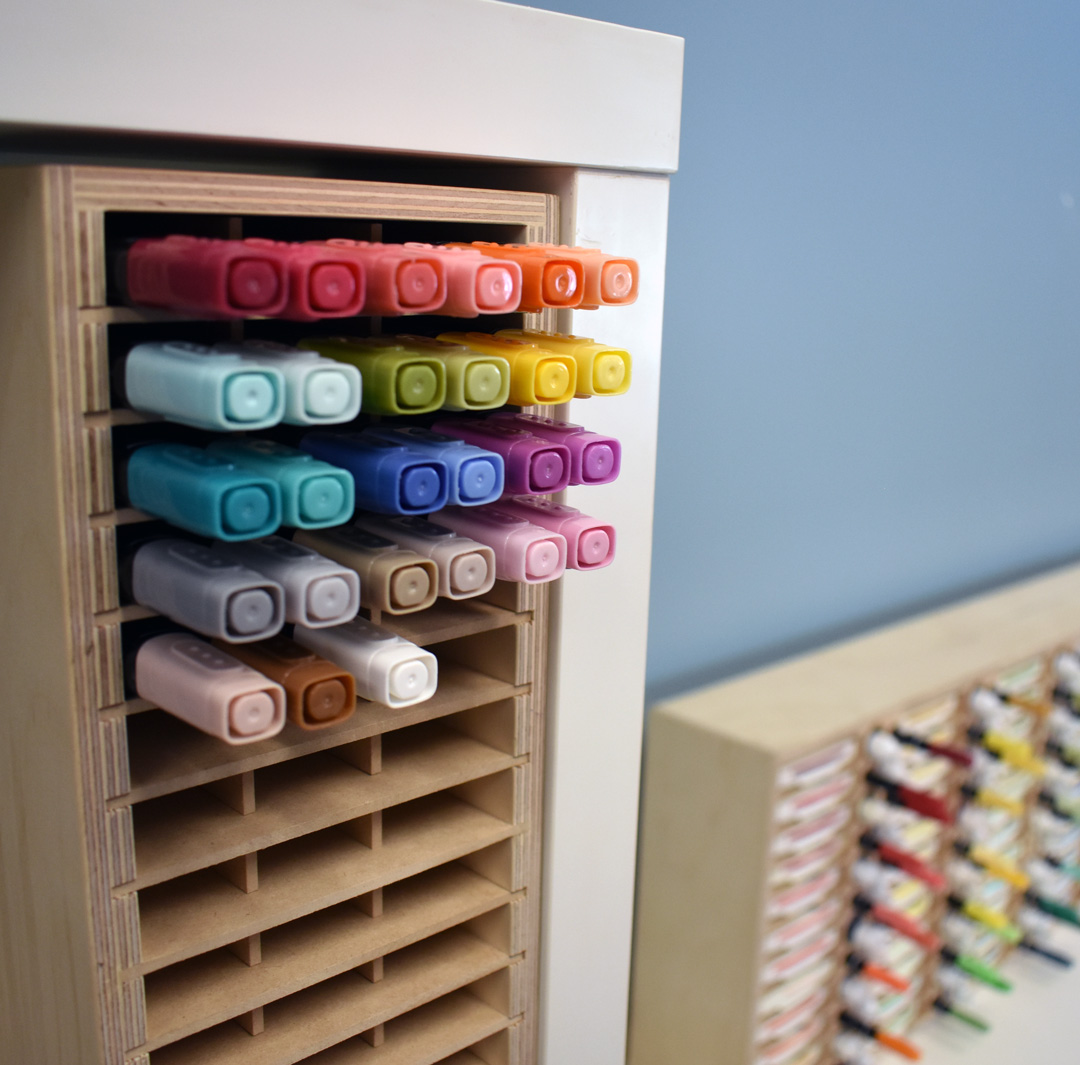 Now lets grab those duplicate Stampin' Up! ® markers we set aside and add them to the Marker Nook for IKEA®. This is a great place to store any overstock markers that don't have a place in the Combo Holder. We also added RangerTM Distress markers, Copics®, and Prismacolor® to the Marker Nook for IKEA®.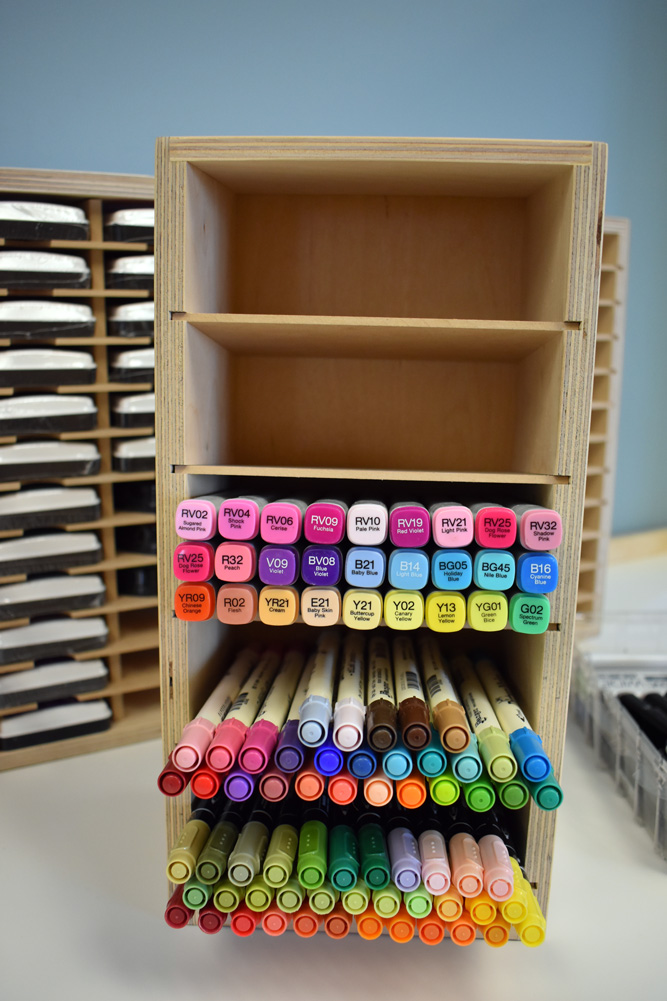 Did you notice we've sorted the markers by the same color chart as our ink pads?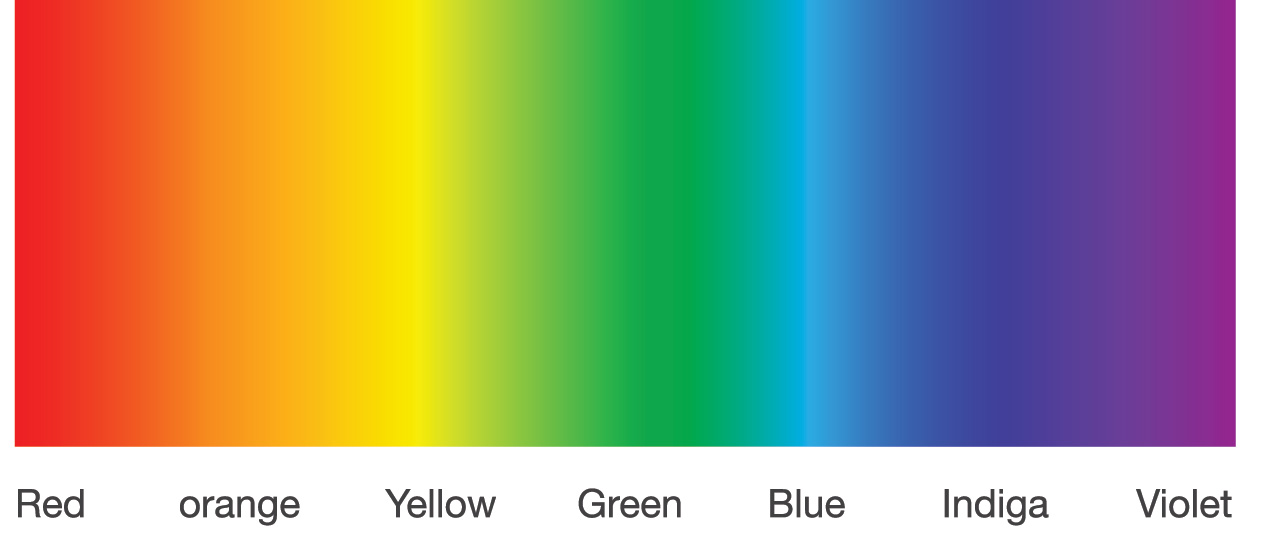 The Marker Nook and Marker Holder for Stampin' Blends can be stored on one IKEA® Kallax shelf together.
Check off day 2. Our space is starting to look pretty awesome!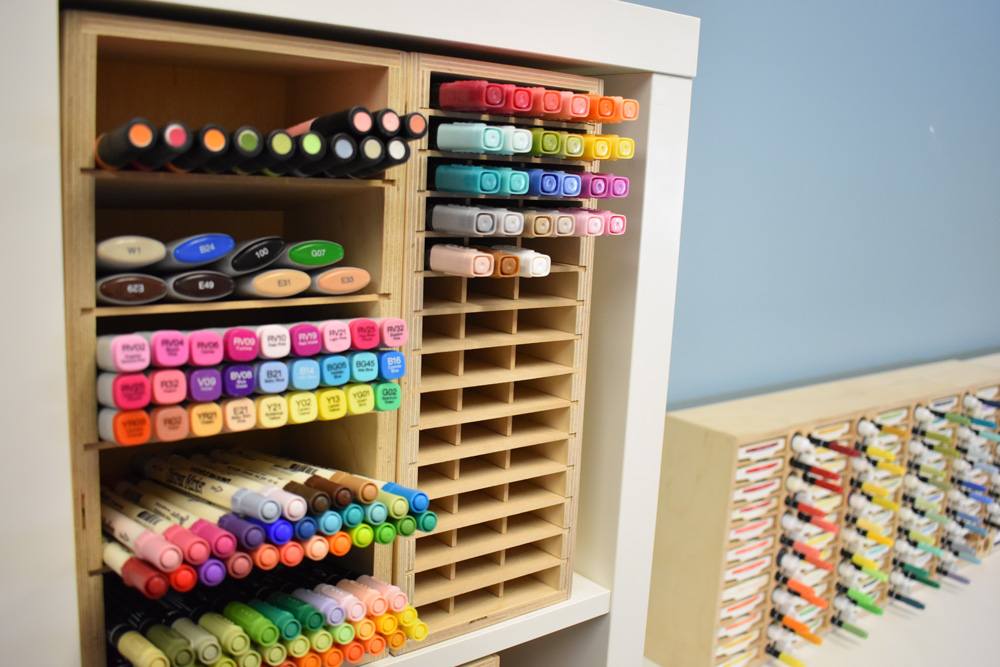 Who doesn't love all the beautiful colors displayed in your craft space? We are now ready for tomorrow's next step!