Celia's Card Storage Idea
Stamp-n-Storage customer and blogger for Celia's Paper Garden, Celia Cawthon, has a great idea for organizing cards and it involves a Whale-Tail Punch Holder. We loved it so much that we wanted to share it with other card makers!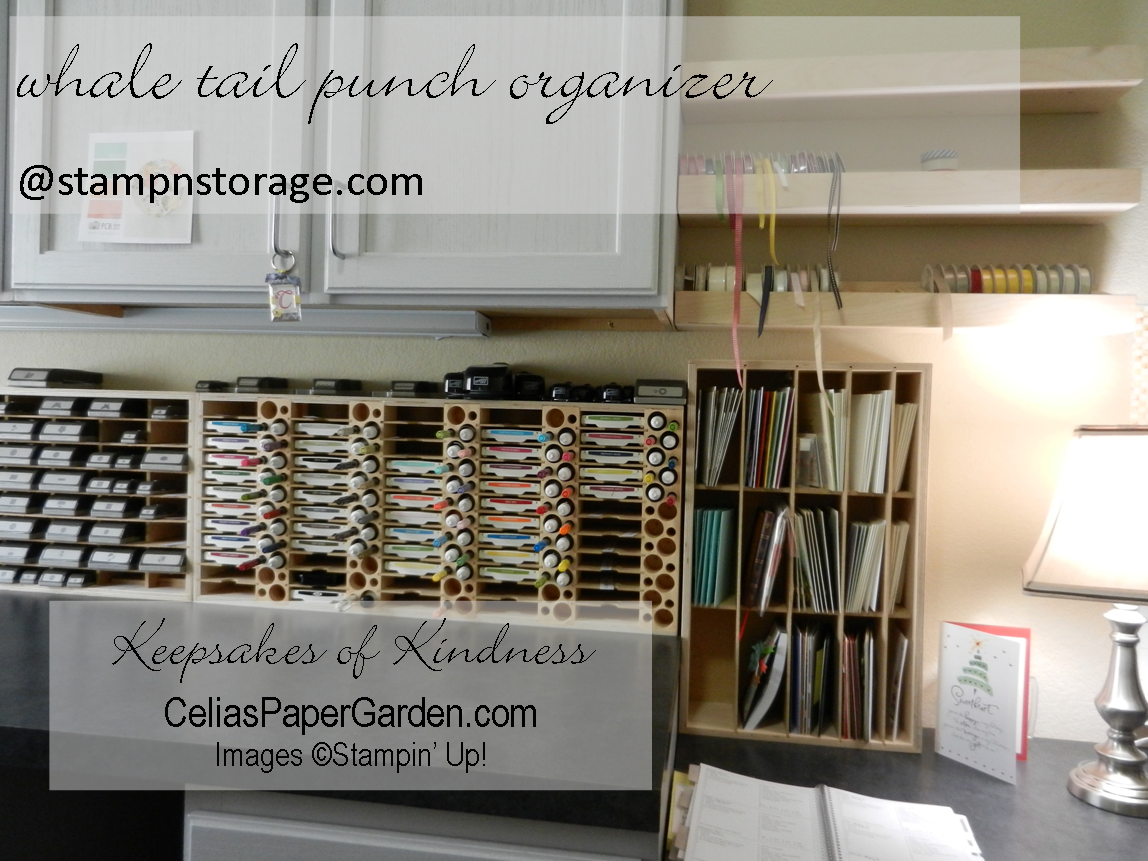 As you can see in the photo above, Celia turned her Stamp-n-Storage Whale-Tail Punch Holder (located on the far right next to the Combo Holder and Lock-Down Punch Holder) on its side. The twelve larger slots (one for each month of the year) are used for storing cards and the three narrower slots are for gift tags.
Celia said, "When I make cards ahead, and in bundles of 12-24 at a time, I will always keep the envelope with the card tucked inside, and the date of the birthday written where the postage stamp will cover it up."
This is a wonderful way to stay organized and remember to send the special people in our lives the cards that we make. It's also a great way to join in on the #imbringingbrithdaysback card making movement too. Thank you, Celia, for sharing this greeting card organization idea and inspiring other paper crafters, too!
You can read more about Celia's blog post on card storage HERE.