3 Storage Solutions for Wafer Dies
Have you been struggling with the right system to organize your wafer dies? We have three great metal wafer die storage solutions for you that keep your dies organized and easy to access.
1. THE CRATE SYSTEM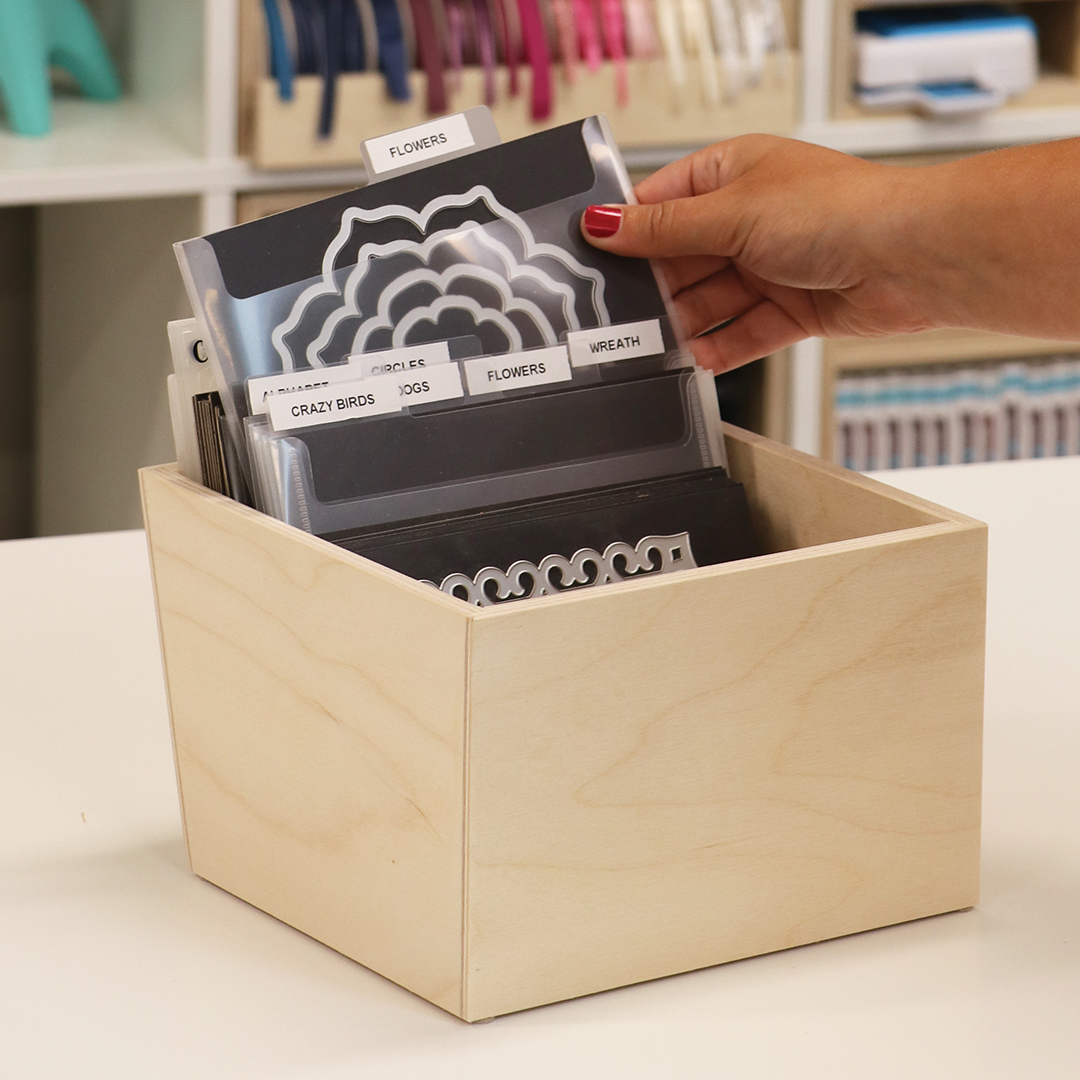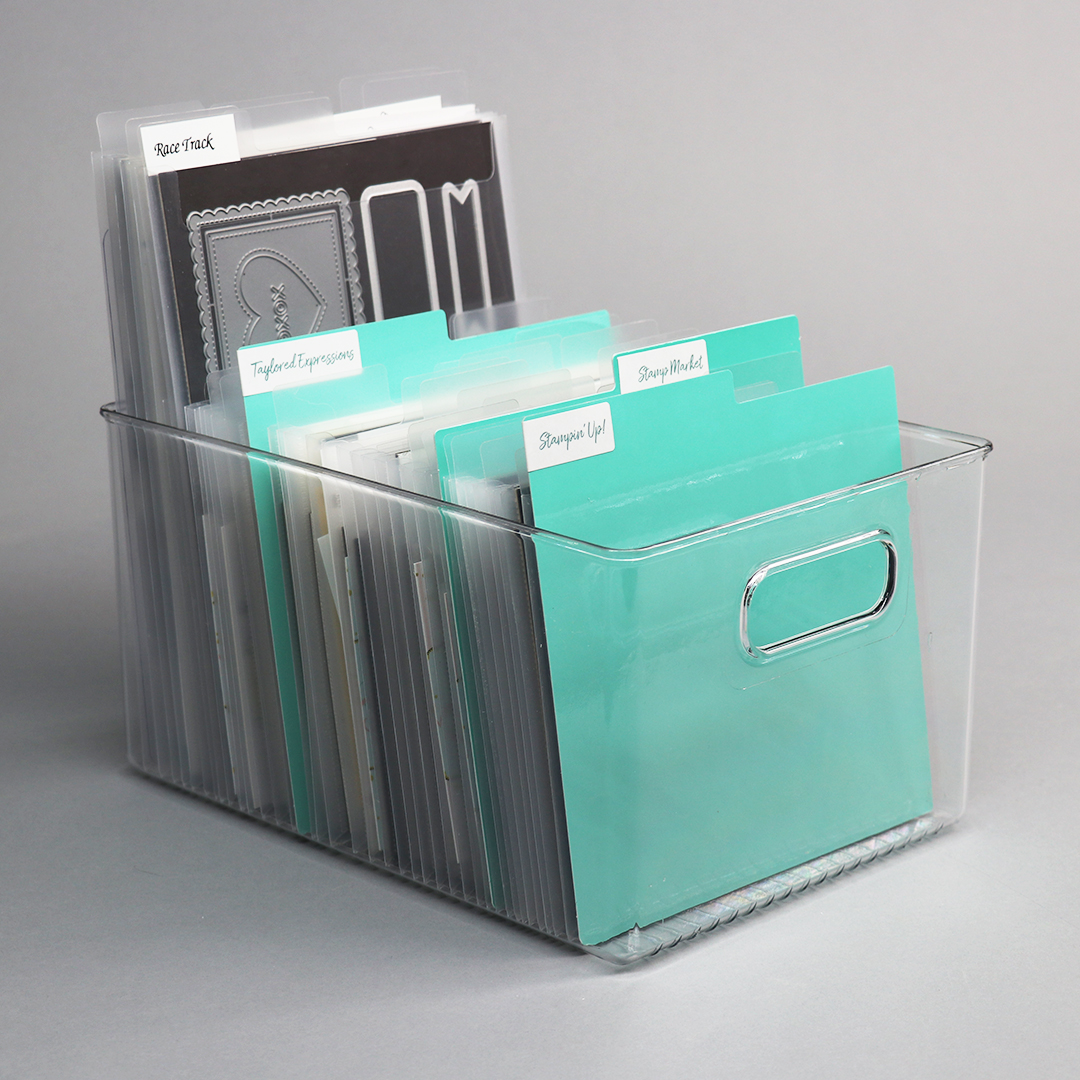 The Crate system is a fantastic option for keeping your dies next to your cutting machine on a desk or table. Your wafer dies will be neatly organized and labeled when you combine the Creative Crate or Acrylic Crate with Magnet Cards, Storage Pockets, and Crate Dividers.
WHAT YOU'LL NEED
HIGHLIGHTS
2. THE PAPER HOLDER SYSTEM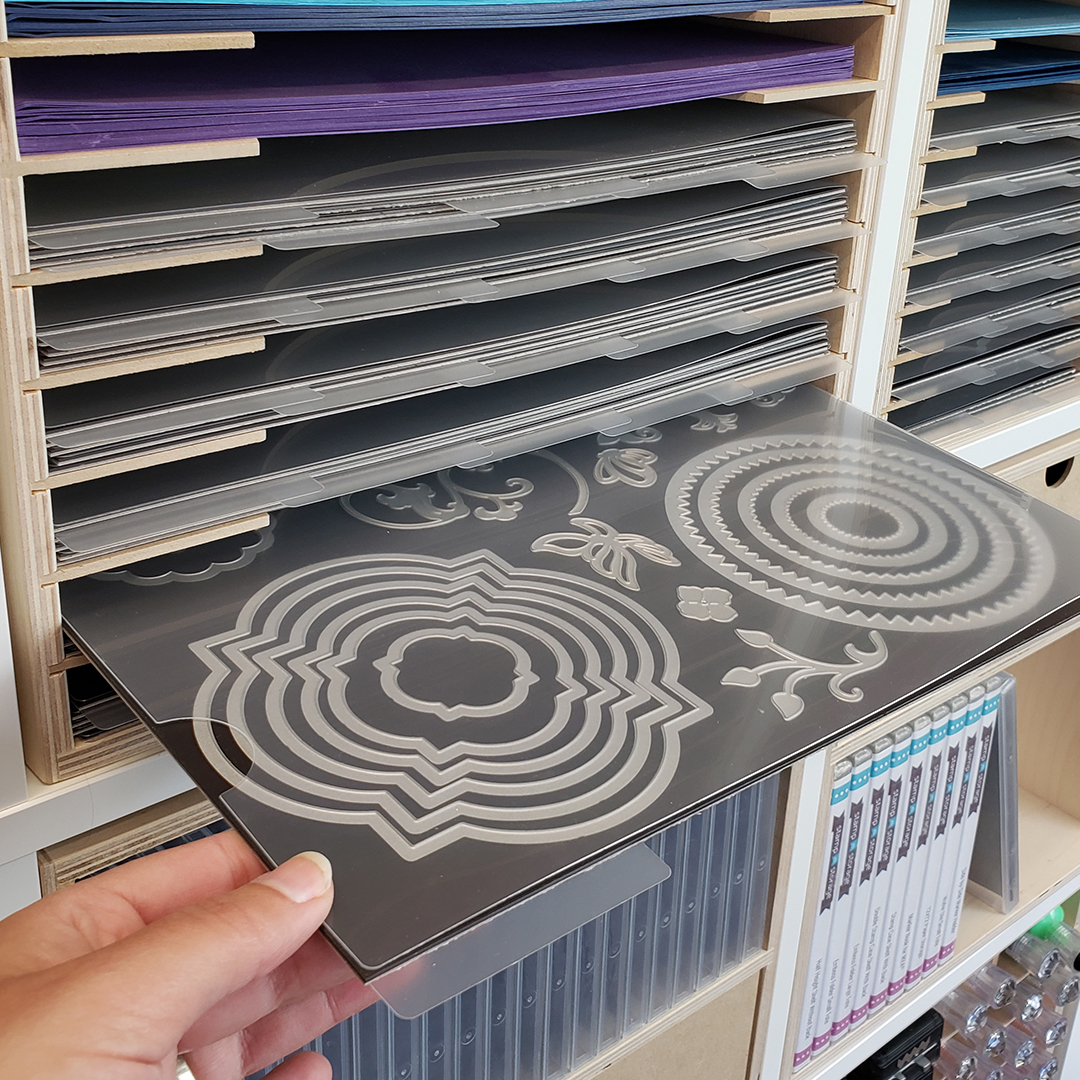 The Paper Holder System is an excellent wafer die storage solution for medium to large die collections.Your dies will be neatly organized in a Paper Holder on 6x6, 8.5x11, or 12x12 Magnet Cards, and labeled with Paper Sleeves.
WHAT YOU'LL NEED
HIGHLIGHTS
Combine Magnet Cards with Paper Holders and Paper Sleeves to organize medium to large die collections.
An excellent metal die storage option for scrapbookers who have larger dies.
Easy labeling with the Paper Sleeve.
Each Magnet Card is made from a strong magnet material and sturdy poster backing.
A great option for organizing dies by theme on the 12x12 Magnet Cards.
3. THE STAMP CASE SYSTEM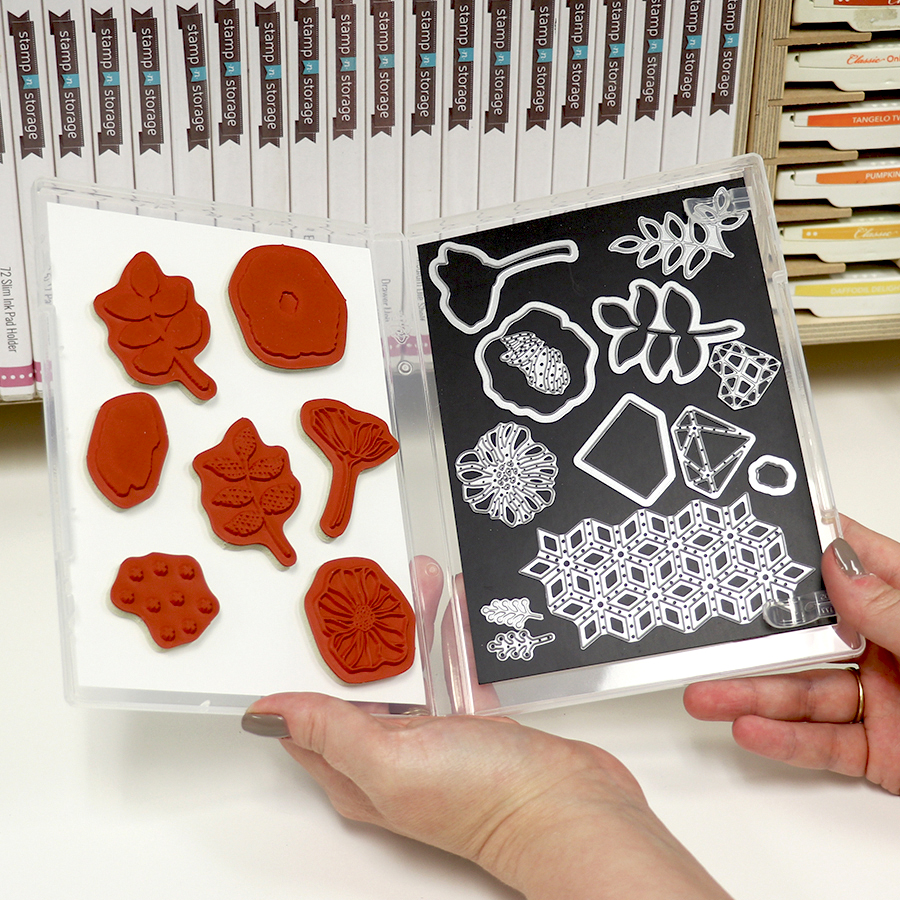 Organizing your stamps and dies in a stamp case is a popular choice for all size die collections. Your clear and cling stamps will adhere directly to the stamp case, and your dies will be neatly organized on a 5x7 Magnet Card that fits inside your case. Keep your stamp cases neatly displayed on a shelf for easy access.
WHAT YOU'LL NEED
HIGHLIGHTS
The Stamp-n-Die Bundle is an excellent metal wafer die storage option for organizing stamps and dies together.
A variety of shelves are available for all size stamp and die collections.
Stamp and die sets are easy to access and take with you on the go.
If you already have stamp cases, you can still purchase 5x7 Magnet Cards to fit inside.