Top 5 Must-Haves for the Ultimate Craft Space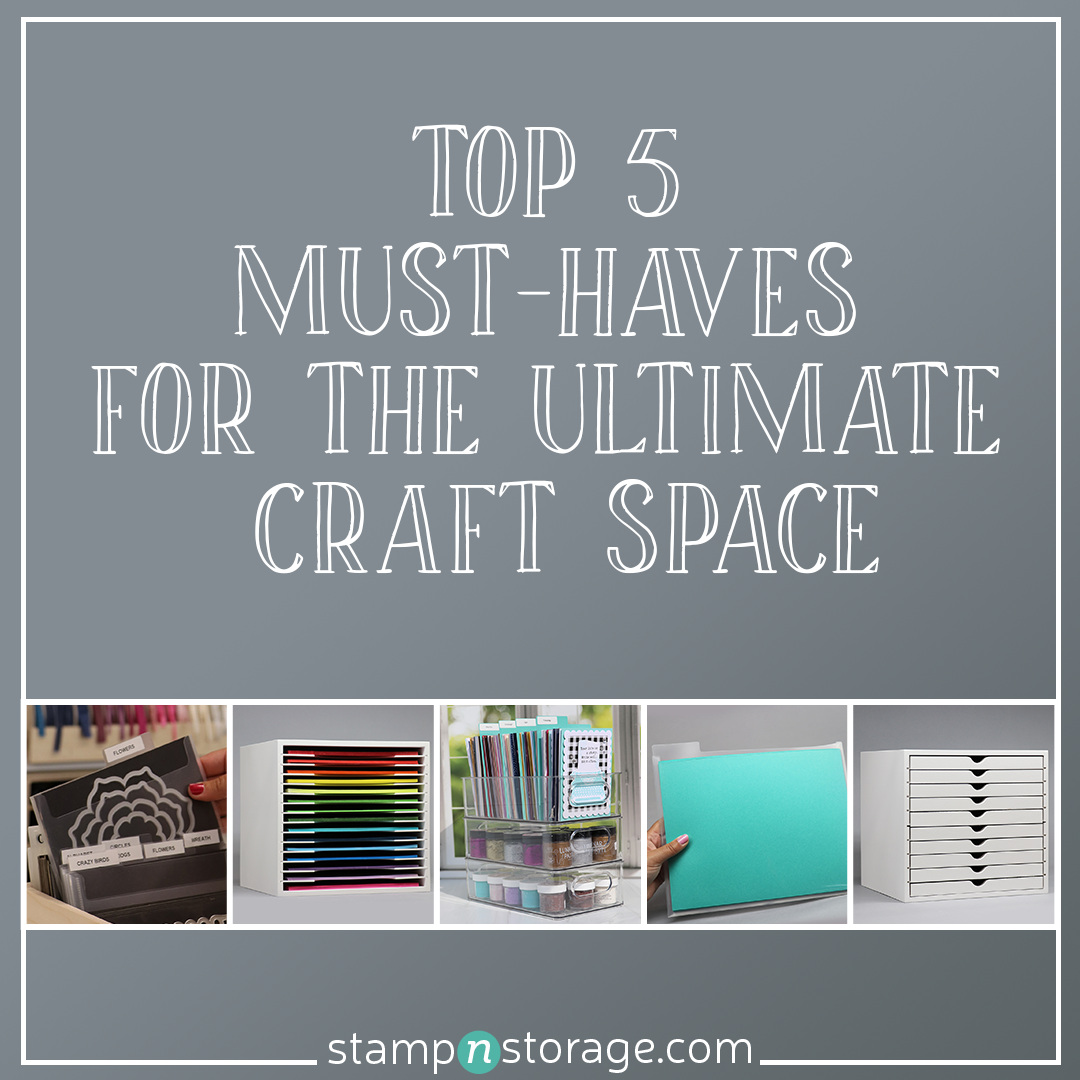 Fall is in the air, and with it comes the urge to organize and revamp our creative spaces. Luckily, Stamp-n-Storage is here to help you achieve your organizational dreams! While you can't go wrong with any of our storage solutions, we've created a list of the top 5 must-haves and best-sellers that can transform your craft area into an organized oasis.
1. Magnet Cards and Storage Pockets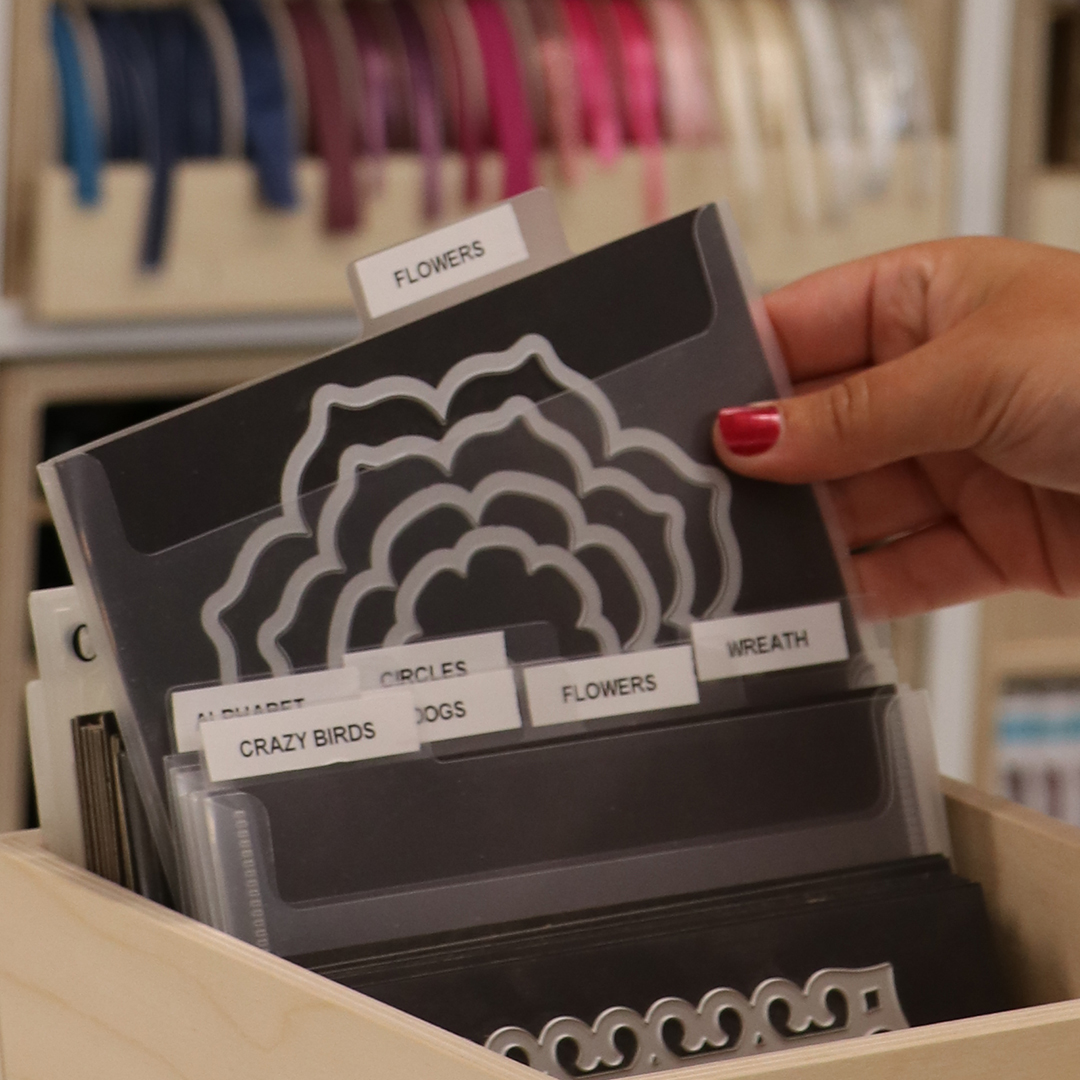 Why You Need Them: Are you tired of rummaging through drawers or boxes to find the perfect stamp or die set? Magnet Cards and Storage Pockets are your answer.
How They Help: Magnet Cards offer a strong magnetic material to hold your wafer dies in place and a special backing for your photopolymer stamps. By storing the sets together on a Magnet Card, you maximize space and increase efficiency because you won't have to search for matching sets. Pair Magnet Cards with Storage Pockets, and you've got a labeling system that will let you see at a glance what you have.
Tip: Add Crate Dividers to take organization one step further. You can organize your storage pockets by theme, brand, or occasion.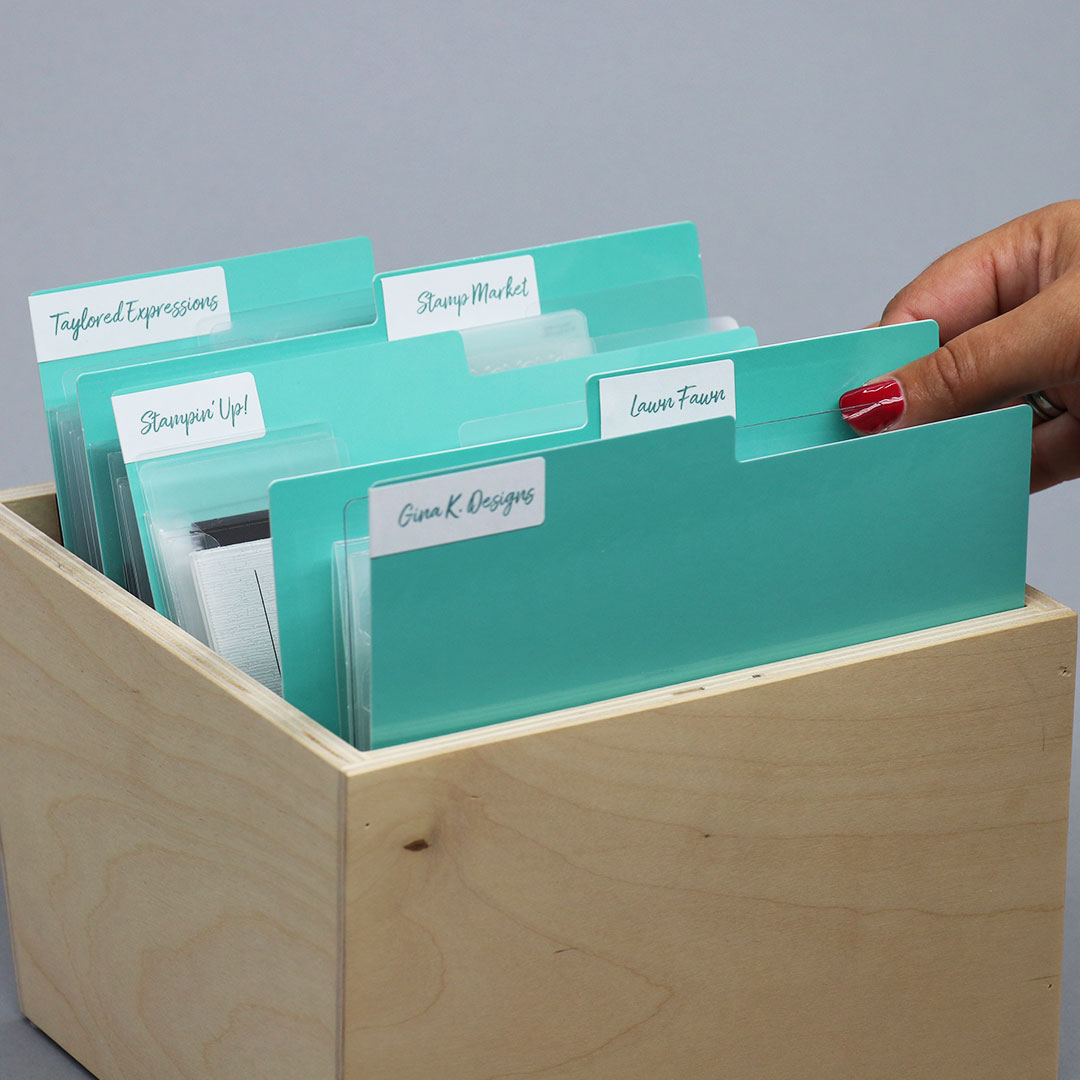 2. 12x12 or 8.5x11 Paper Holders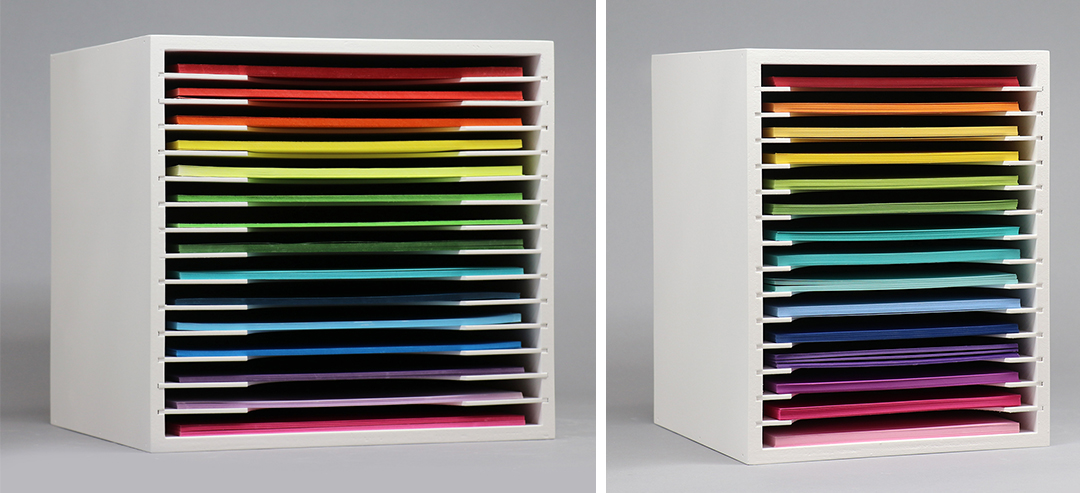 Why You Need Them: Loose sheets of paper can clutter up your crafting area in no time and bins take forever to search for the right color.
How They Help: Stamp-n-Storage Paper Holders help you spend more time crafting and less time searching for supplies. Our Paper Holders provide the ultimate solution for keeping paper visible and easy to access. The 12x12 Paper Holder is popular for scrapbookers, while the 8.5x11 Paper Holder is popular for card-makers. These holders are designed to neatly store your paper, helping you find the perfect sheet for your project without hassle. Plus, all of those beautiful colors on display will help inspire your creativity!
Tip: Keep your scraps of paper with its color stack by storing scraps in Paper Sleeves. This allows you to make the most use of your scraps, extending the life of your paper.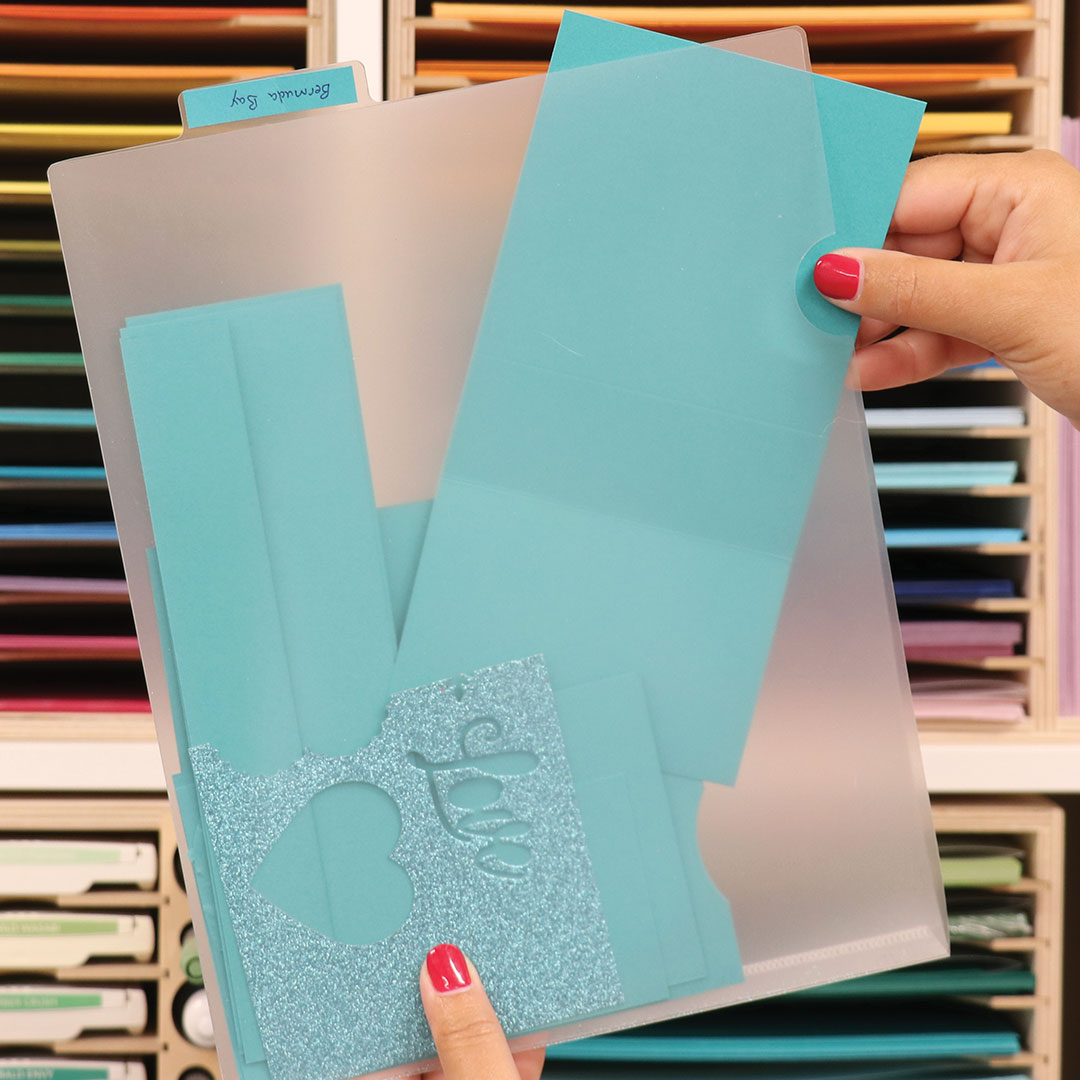 3. Acrylic Crates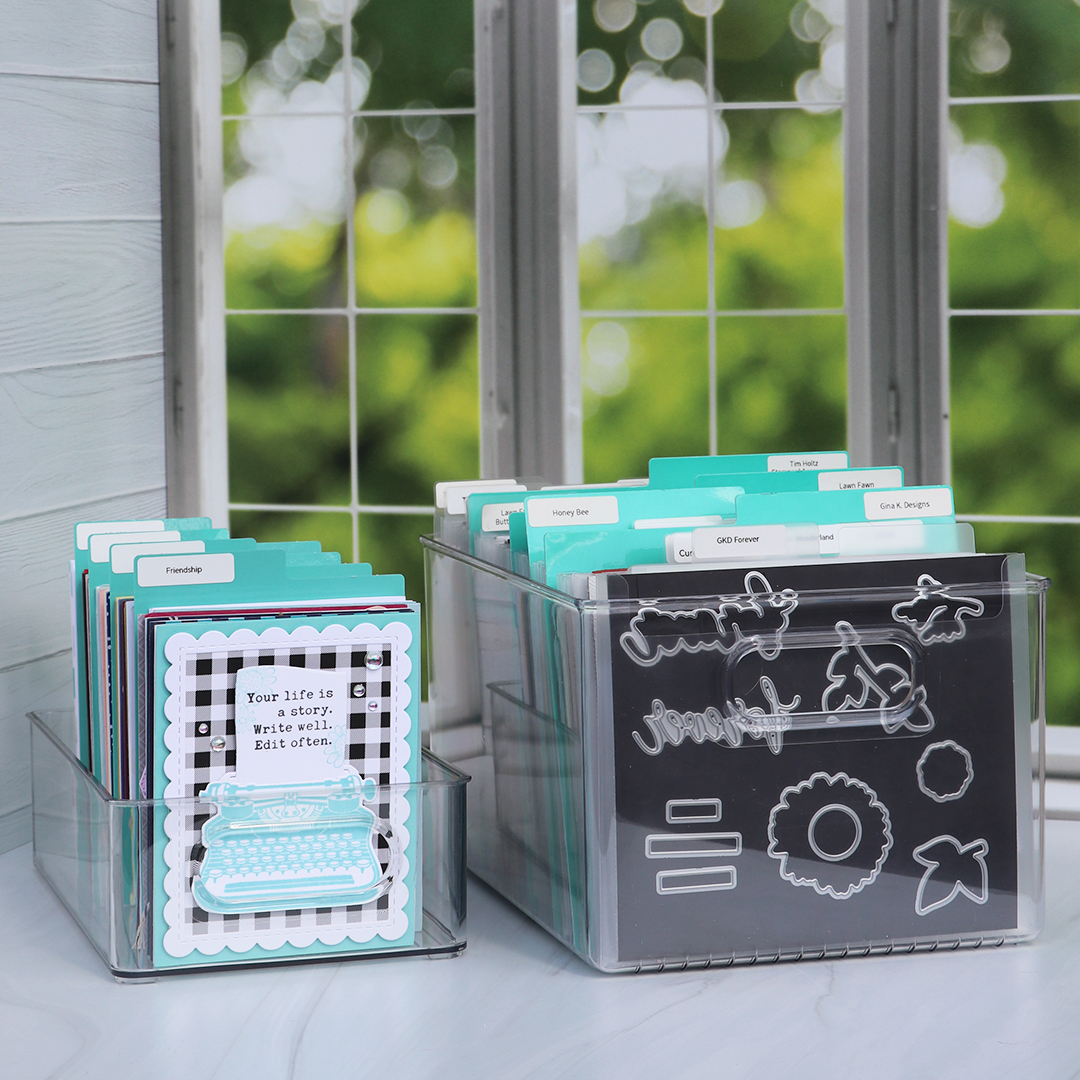 Why You Need It: Portability is often overlooked when it comes to organization and storage solutions that aren't the perfect fit take up extra space on your desk or shelves.
How It Helps: The Acrylic Crate makes it easier than ever to take your crafting supplies wherever your creativity sparks. This clear, stylish crate allows you to see all the crafting goodies you have inside. Its sturdy handles and convenient size make it easy to transport your crafting supplies safely and effortlessly. Plus, it even looks beautiful in your space allowing you to use your supplies as part of your colorful décor! The Large Acrylic Crate is the perfect size to store your Stamp-n-Storage 6x7 Magnet Cards & Storage Pockets, and the Small Acrylic Crate is the perfect size for organizing your finished cards!
Tip: Label your supplies with the Crate Dividers (fits Large Acrylic Crate) and Card Dividers (fits Small Acrylic Crate). Please note: If you choose to store your cards in portrait orientation, you will need to cut down one side of the Landscape Card Dividers (with any trimmer) to fit inside the Crate.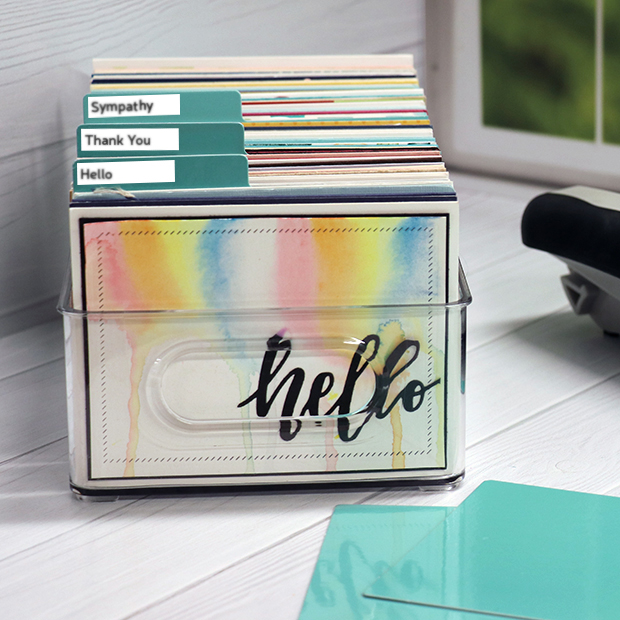 4. Paper Pockets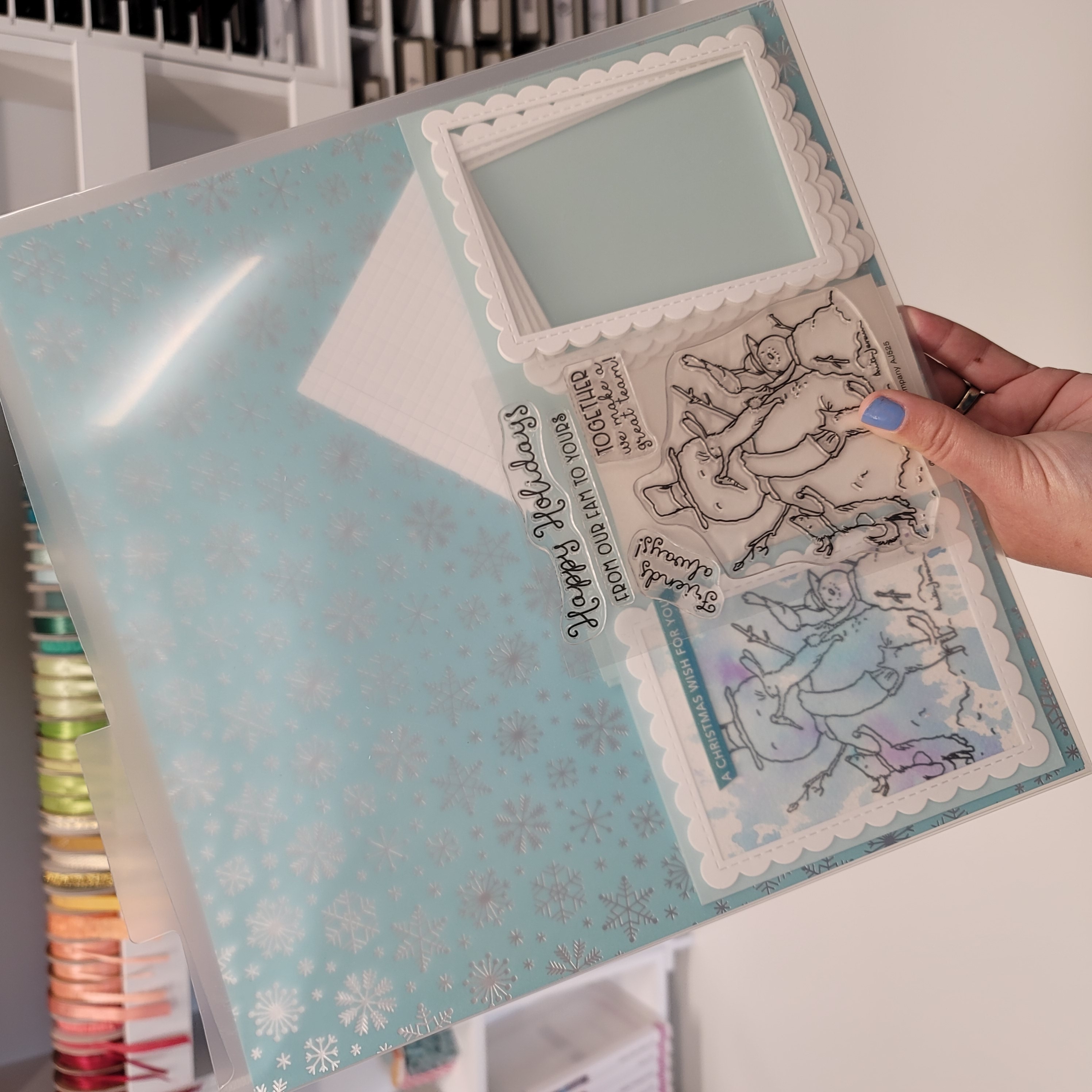 Why You Need Them: If you have Designer Series Paper, patterned paper, or store your paper in a Paper Crate or hanging file folder system, the corners of your paper can get damaged.
How They Help: Paper Pockets offer a transparent view of your paper while protecting them from dust or scratches. They are closed on three sides, which also keeps those scraps of paper from falling out when used in a hanging file system. Please Note: Paper Pockets do not fit inside Paper Holders for IKEA®.
Tip: Use Paper Pockets when taking paper to your next paper crafting crop or scrapbooking retreat.
5. Drawer Cabinet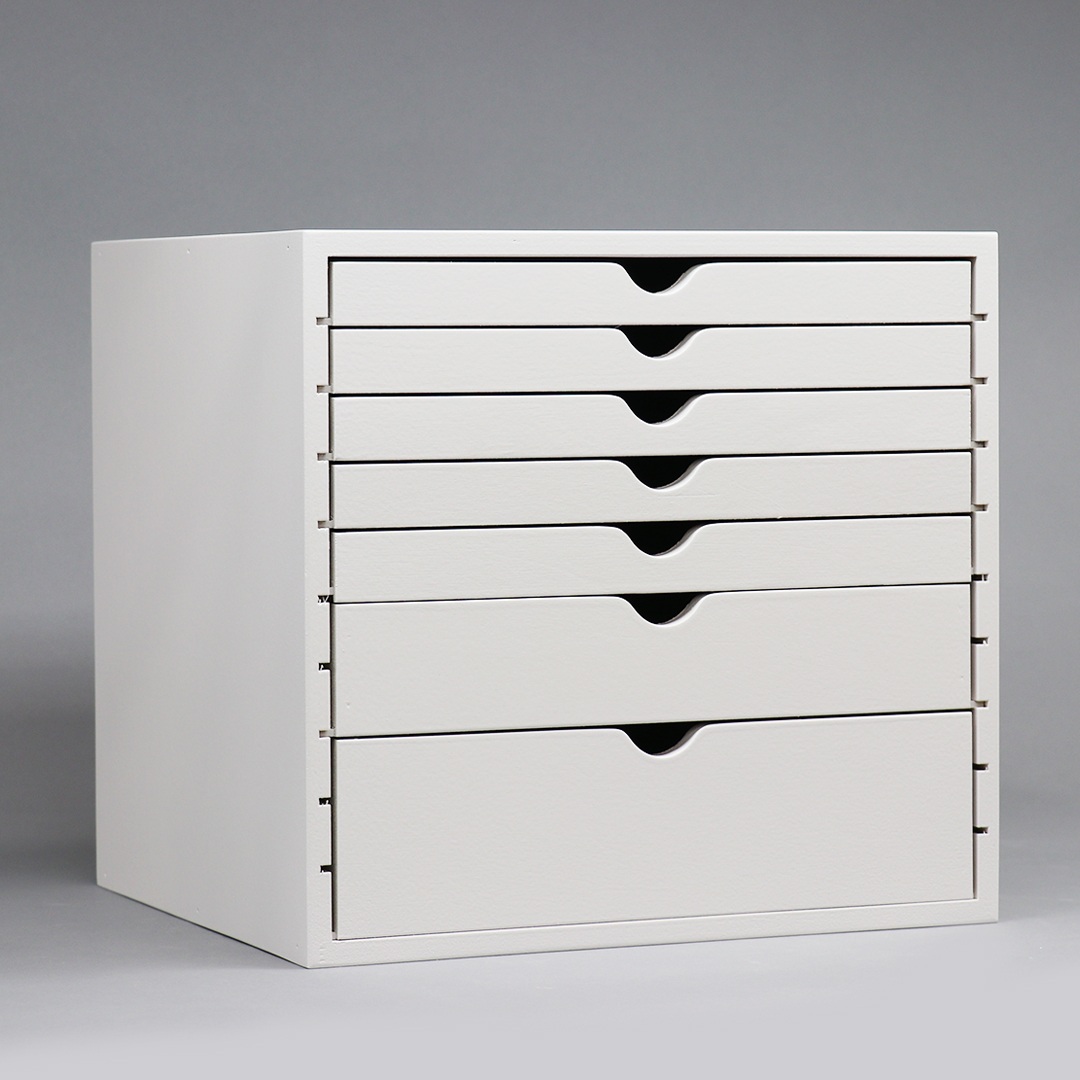 Why You Need It: Crafters know that it's not just paper and stamps that need a home—think of all the embellishments, adhesive, refill bottles, and more.
How It Helps: Providing versatile storage for various craft supplies is where our Drawer Cabinet comes into play. With multiple drawer configurations to fit the needs of your supplies, these 1"-3"drawers prevent that miscellaneous drawer where things get lost, providing you with the right amount of space so everything has a place and is neatly organized. You can store 49-56 mini-ink cubes or 99-100 ink refill bottles in one drawer!
Tip: Use the Grid Storage System to keep your bottles organized and in place.