Spring Cleaning Day 2—Ink Pads
Yesterday we cleared our desk space so we have a clean slate to work with. All of our supplies have been sorted into categories and we are ready to focus on organizing our ink pads. We've collected a pretty fun collection at Stamp-n-Storage. This includes everything from Stampin' Up! ®, gina k designs®, Colorbox®, Fun Stampers Journey®, PapertreyTM, Kaleidacolor®, RangerTM (DistressTM and DistressTM Oxides), and more!

Lets start with our Stampin' Up! ® ink pads.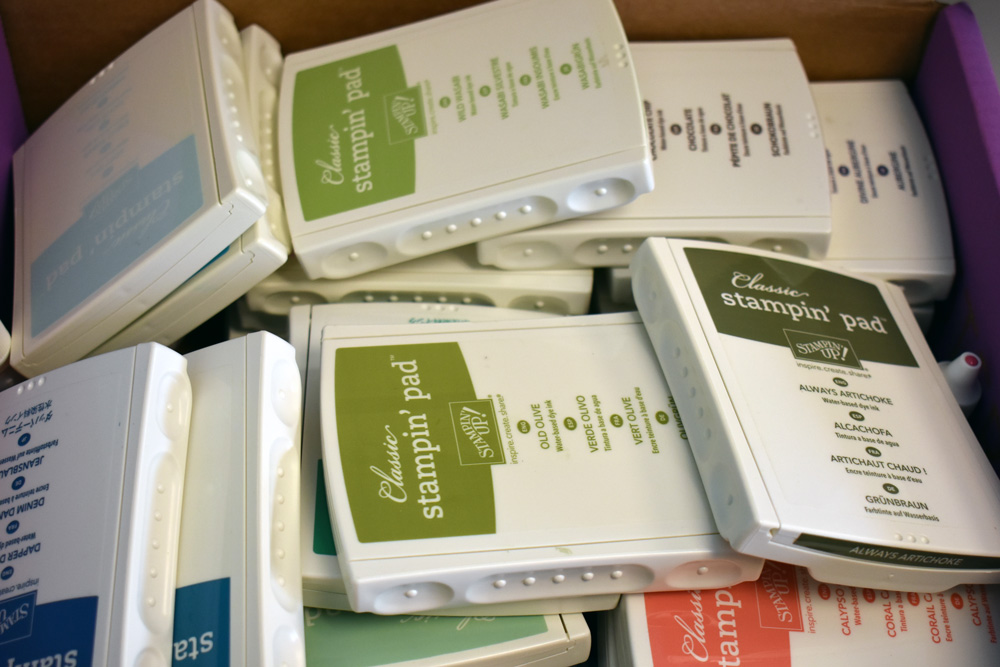 Tip: We love a beautiful rainbow of colors, so when we organize we stick to the color guide of red, orange, yellow, green, blue, indigo, and violet.

That means we turn this chaos...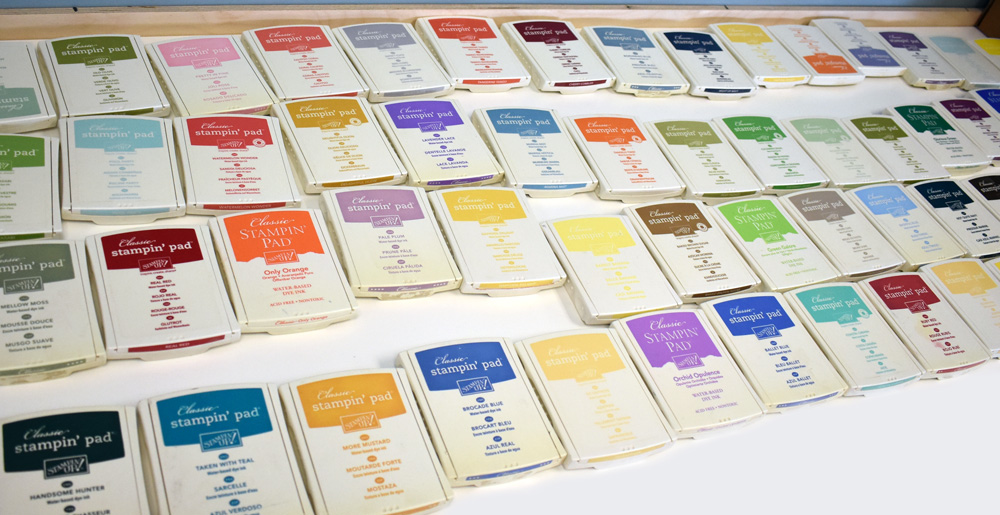 into this...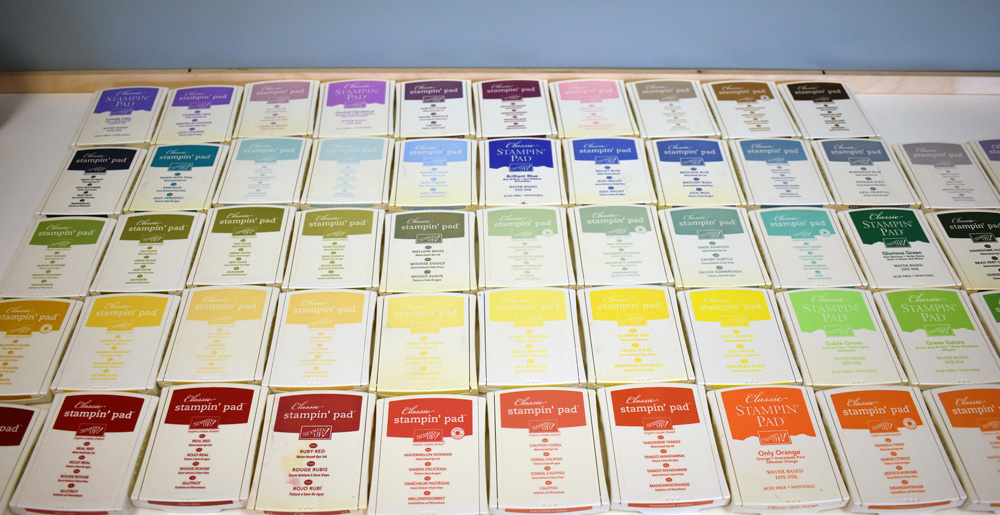 Now we are ready for a storage solution. When considering options be sure to identify what is important to you for organizing your ink pads. Do you want your inks reachable from your work area? Do you plan to keep ink pads, markers and refills together?
The Combo Holder is a popular choice for multiple reasons. It organizes your ink pads, markers and refills together, maximizes your space, and keeps everything visible so you always know what you have. The Combo Holder also helps you keep organized as you unleash your creativity. Just grab your ink pad, use it, and place it back in its spot immediately after use. Just think of all the time saved on cleanup, of course allowing for more time to craft!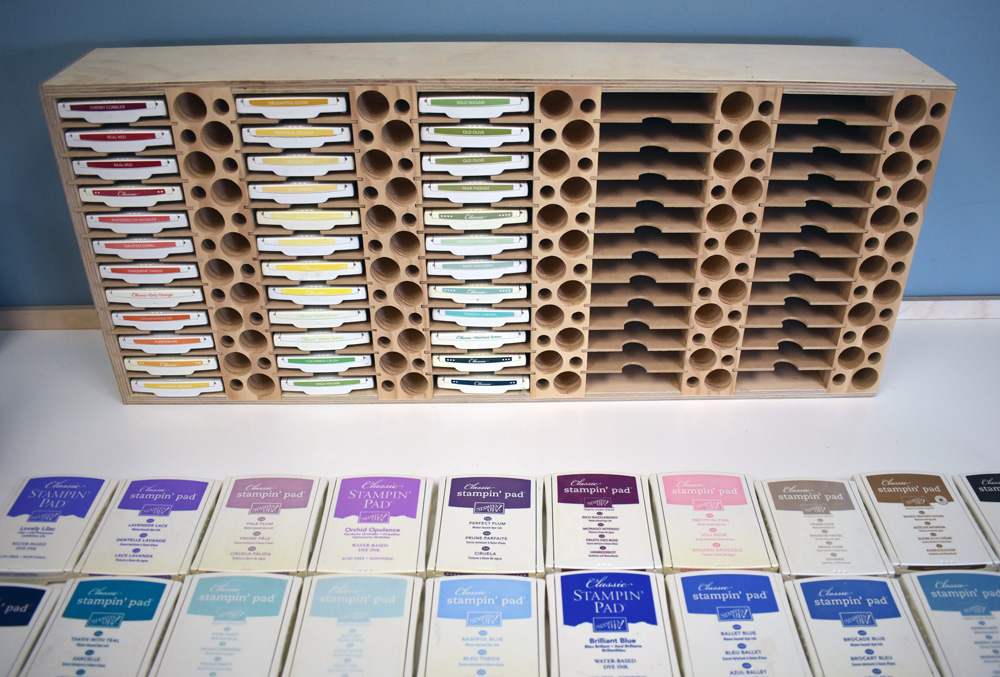 After organizing all our ink pads in the Combo Holder, we are ready tackle this mess of refills! That's right, it's time to match the refill bottle to the ink pad color.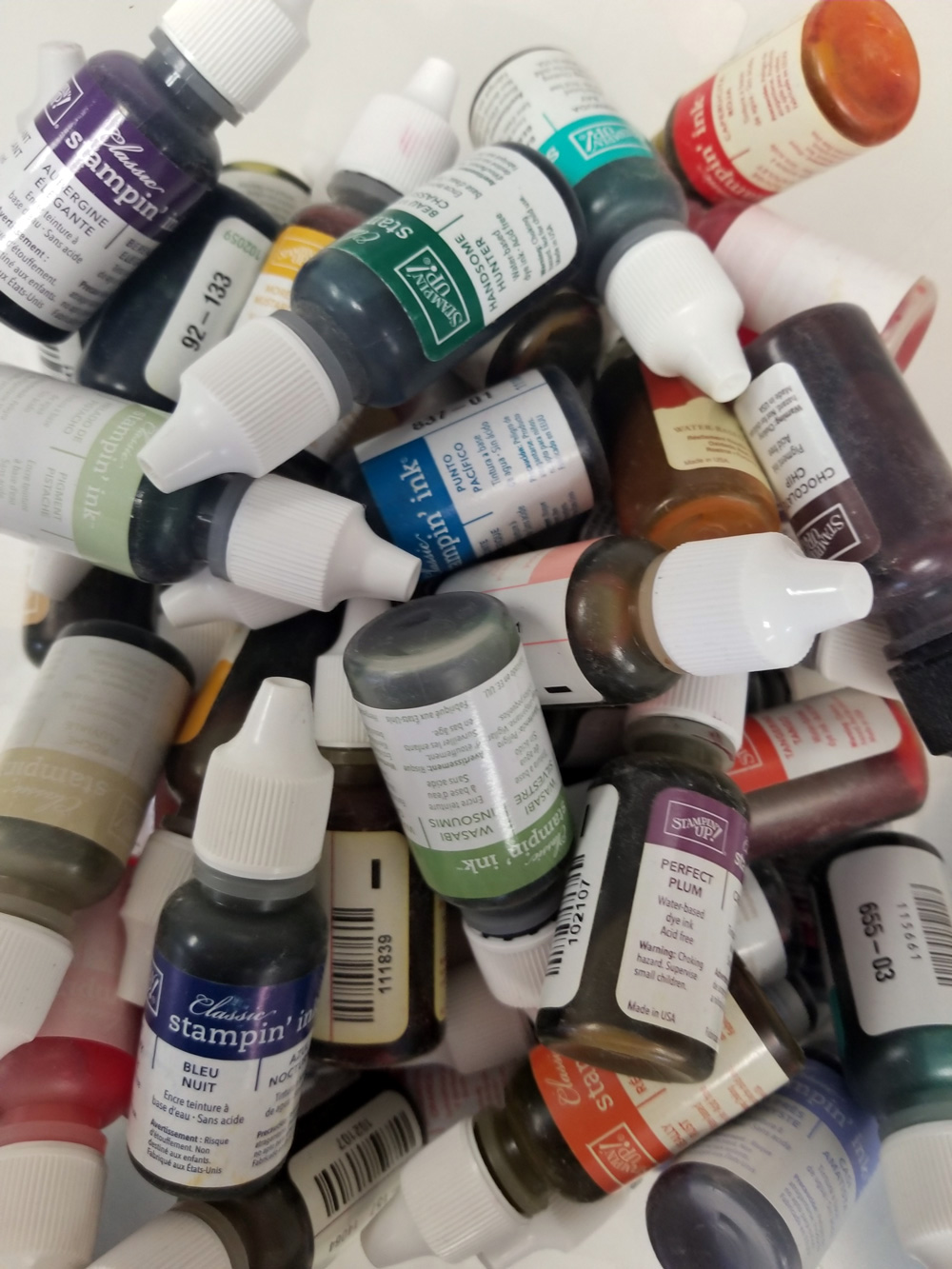 We also have an extra set of Stampin' Up ® ink pads. For you this could be your favorite retired colors that you aren't ready to let go of just yet. We've organized the pads with the refills in the Combo Holder for IKEA®.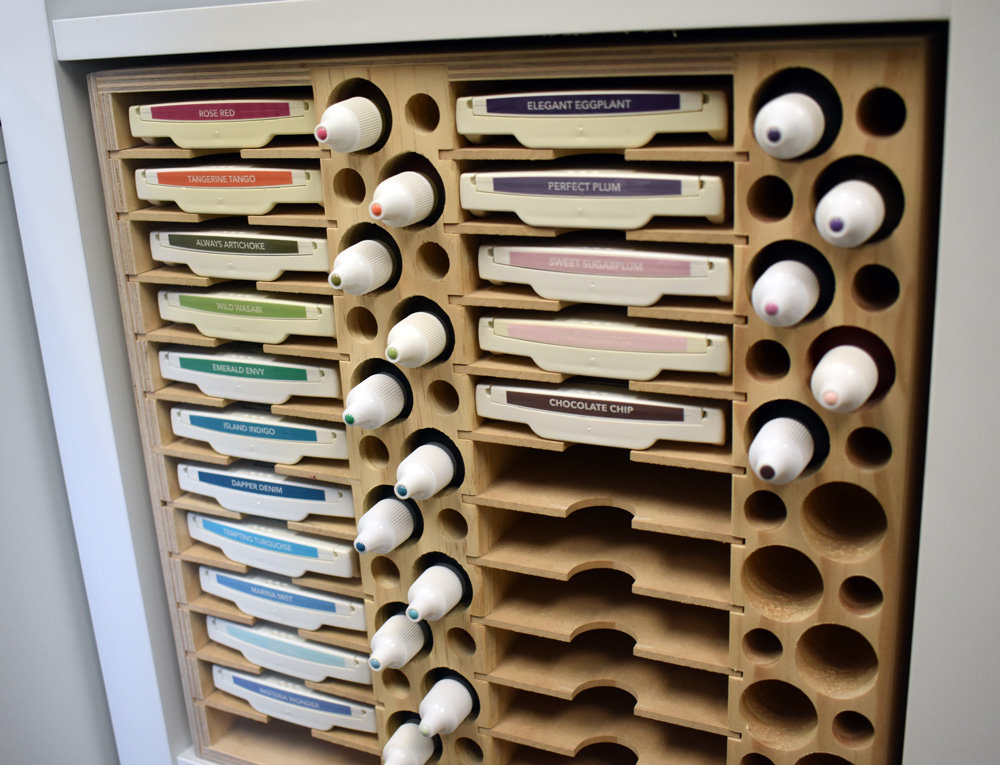 Tip: Add color to the top of your refill bottle by punching out a dot from the matching card stock and glue it with a glue dot or liquid glue.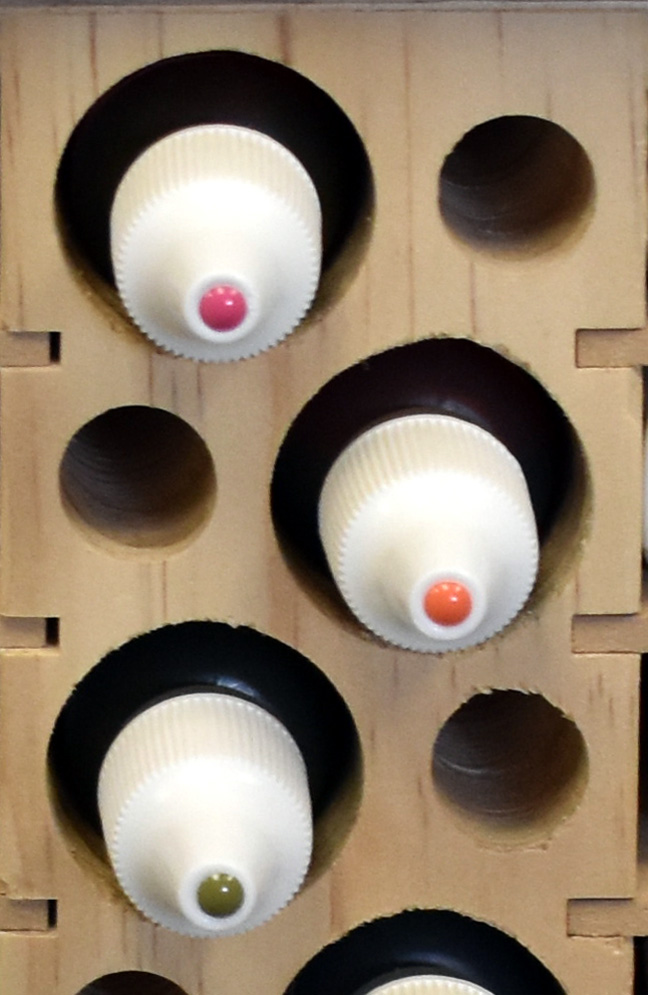 Our Stampin' UP! ® ink pads and refills are now organized. Let's take a look at our next mix of ink pads. This includes smaller pads like Gina K Designs®, Taylored Expressions®, Simon Says Stamp, Colorbox®, Fun Stampers Journey®, PapertreyTM, and Kaleidacolor®. We first sorted the inks by brand and then into the same rainbow color as the Stampin' Up!® ink pads.The Slim Ink Pad Holder is a great option for these pads due to the smaller slots. This continues to maximize your craft space.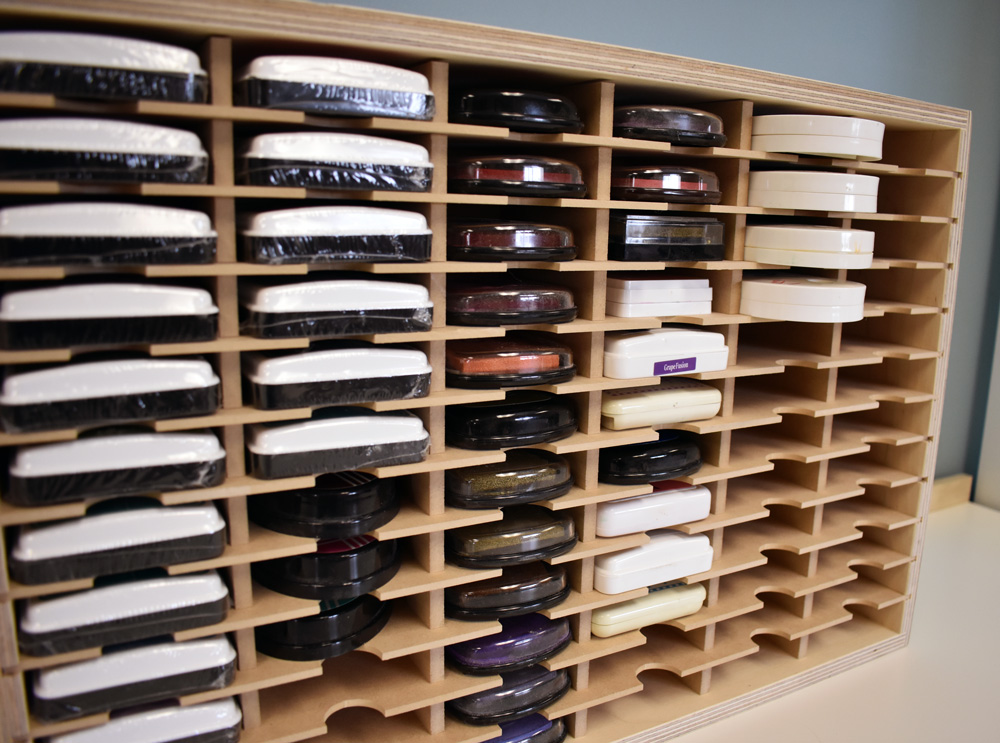 Tip: Ink a label, punch out a dot, and add it to the ink pad and/or add the ink pad's name to a label. Now you can easily identify the ink pad color when stored in the Slim Ink Pad Holder. Labels are included with your Slim Ink Pad Holder.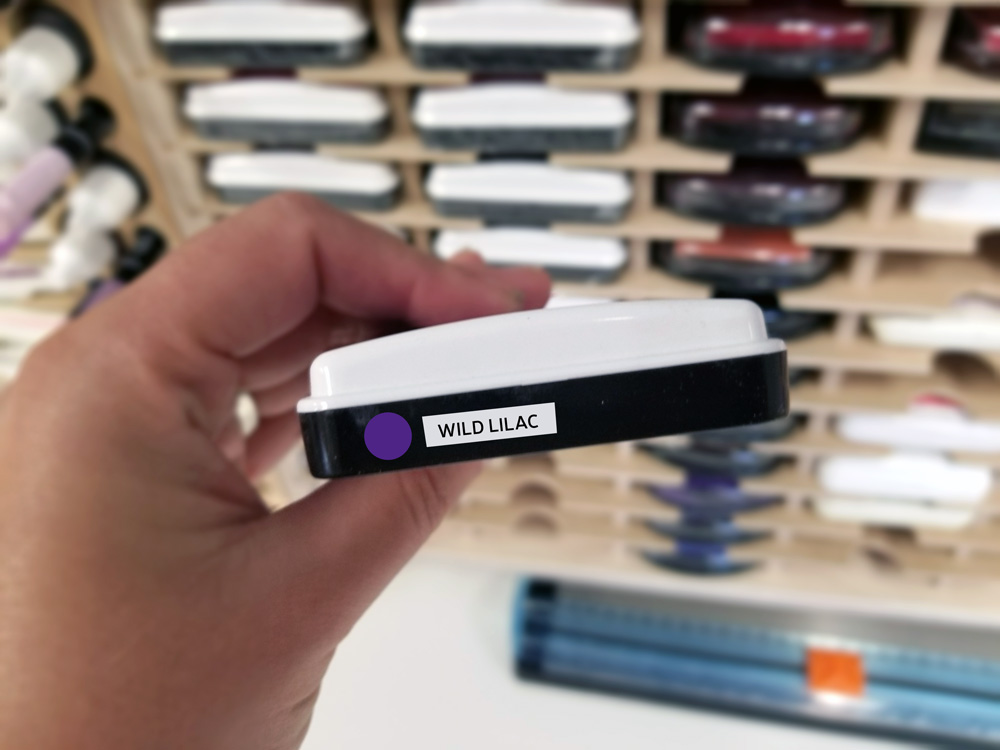 Like most Stamp-n-Storage products, the Slim Ink Pad Holder is the same height as the Combo Holder. You can stack them or sit them next to each other for a perfect fit, as in the picture below.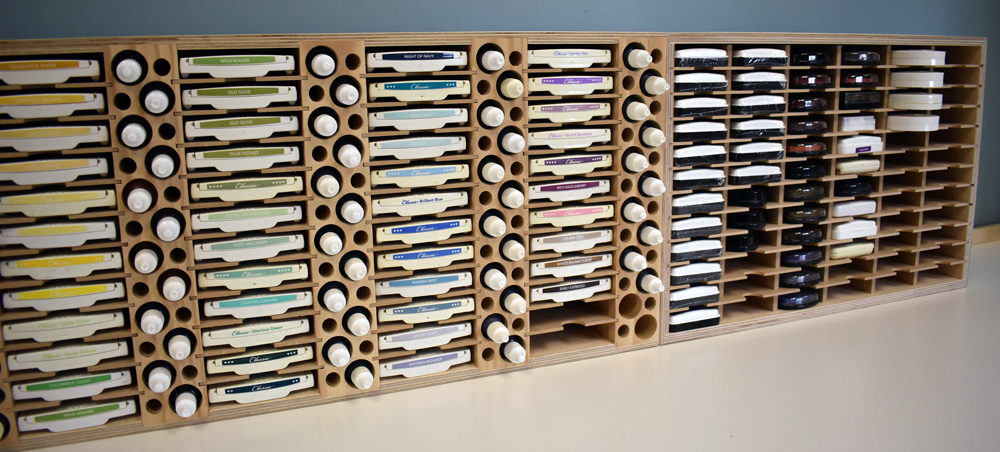 Our last set of ink pads to organize is the Ranger TM Distress pads and minis.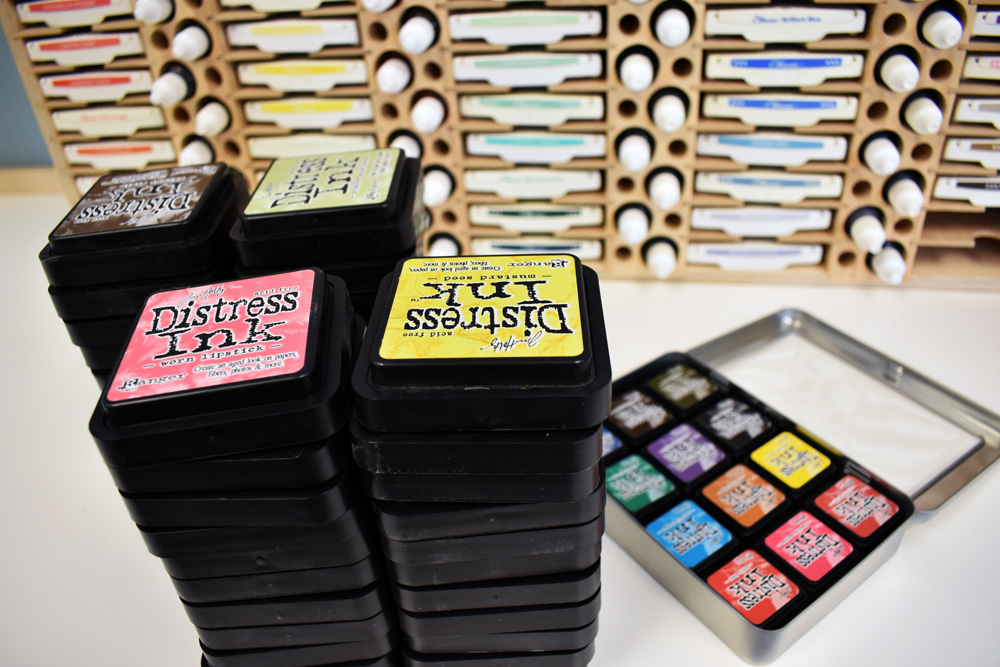 After organizing the colors, we stored the pads in the 48 Petite Ink Pad Holder for IKEA.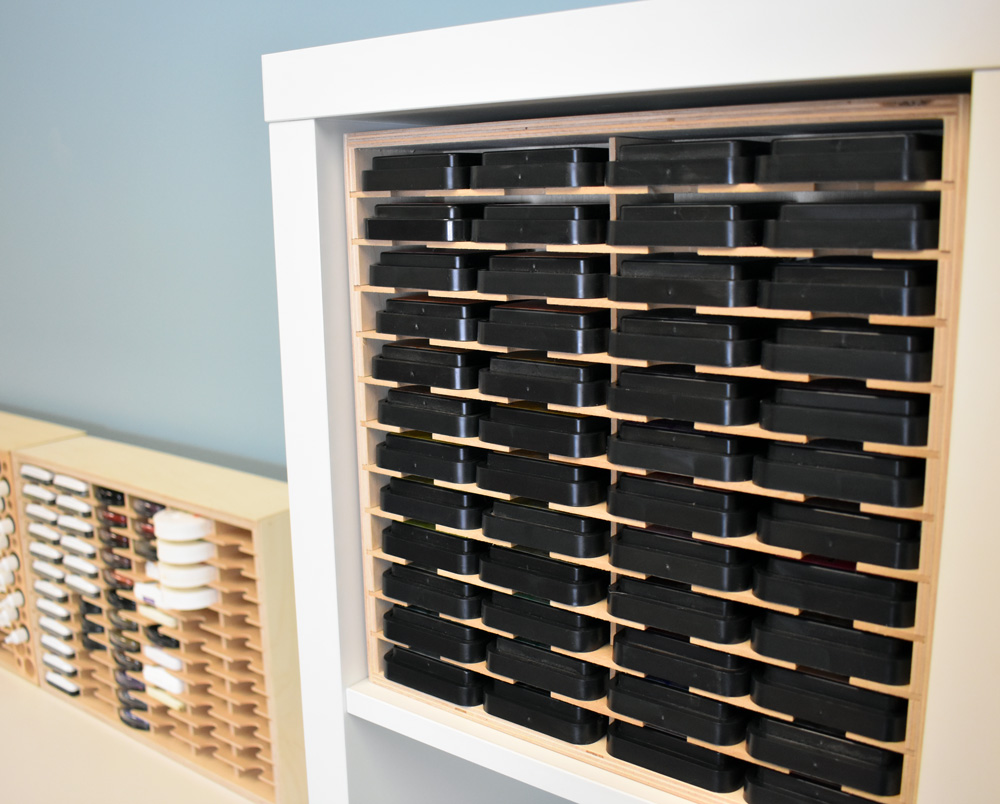 Tip: Punch out a dot or shape of your choice to add to the outside of the ink pad to identify the color. You can also add the color name.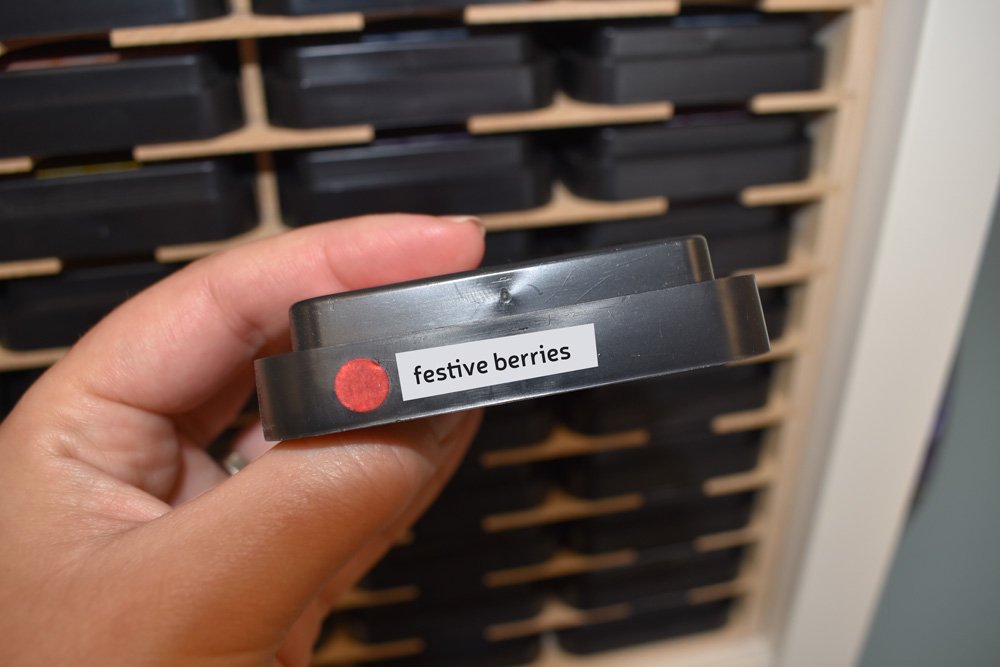 For the mini pads we added a Drawer Cabinet for IKEA with an Embellishment Tray to sort the colors.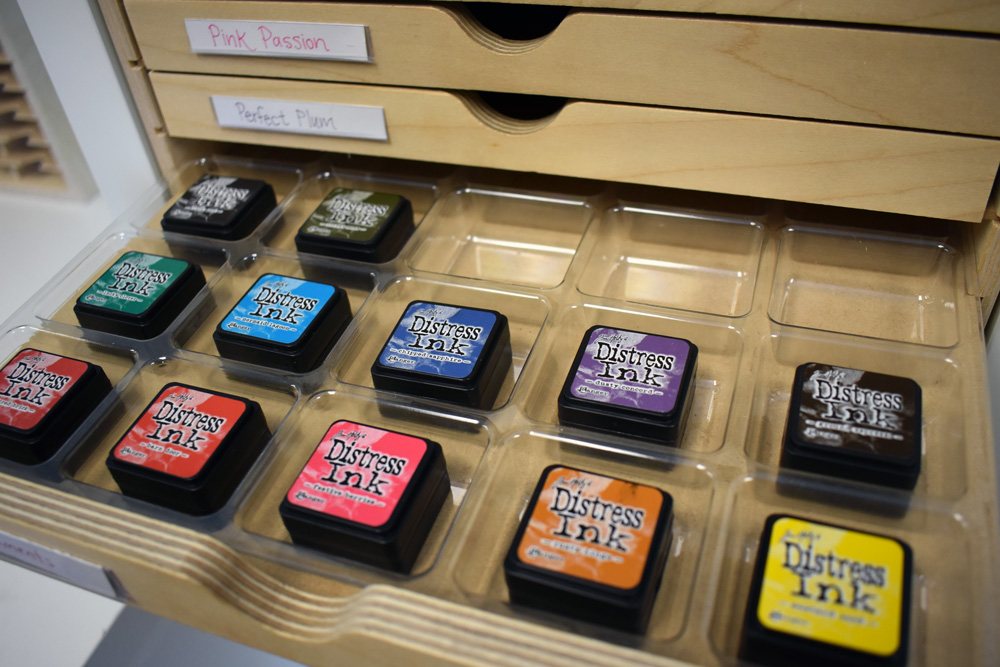 You can also use the Grid Storage System specifically designed to store your mini Ink cubes and maximize the space in your Drawer Cabinet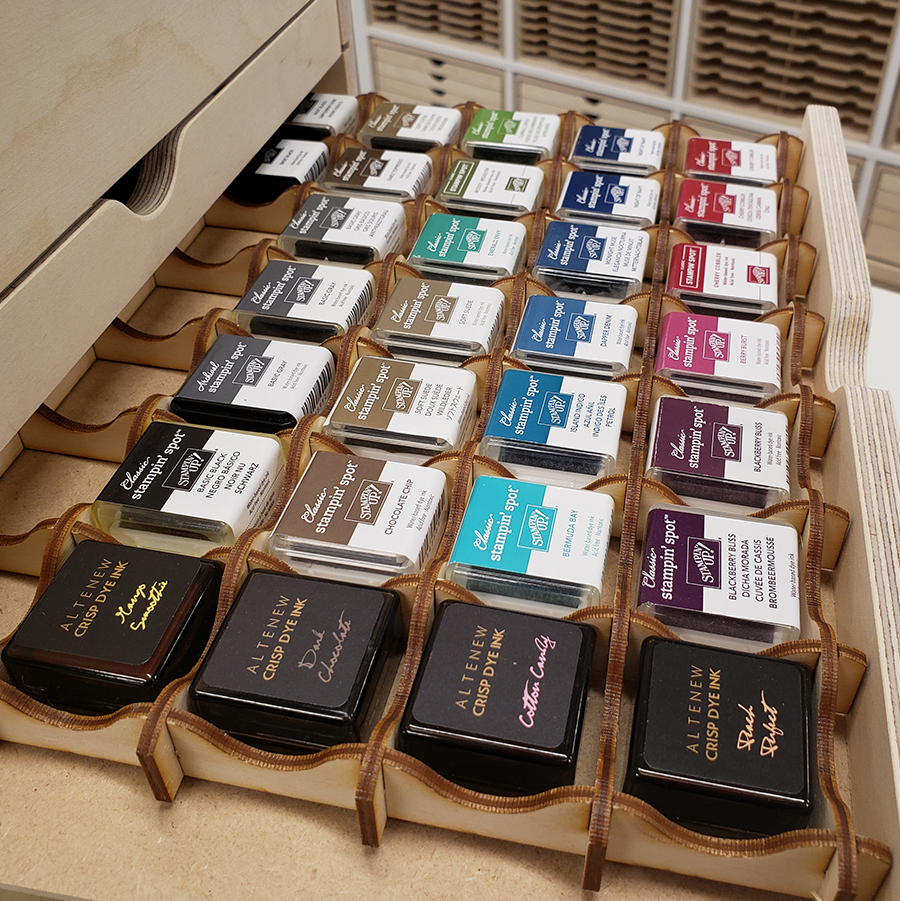 Time to call it a day! We now have all our ink pads organized, and easy to access while maximizing our space.