May Studio Showcase Winner: Azora
One of our favorite things about the Studio Showcase contest is being able to see different ideas of how our customers organize their craft spaces. Our May winner Azora is a great example! When she and her husband built their new home, a craft room was a must. During the planning stage, Azora knew she wanted a lot of cabinets and drawers to keep things organized and easy to find. She would use her Stamp-n-Storage products to keep her most used supplies visible. "I have purchased Stamp-n-Storage products for several years. Every Christmas, Birthday, and Mother's day, I asked for gift cards from my children," she says.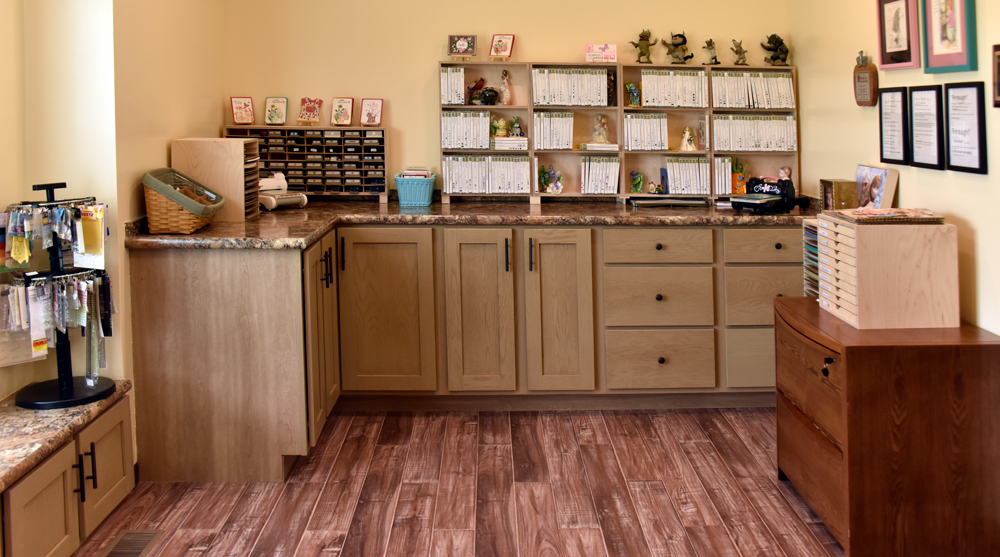 An eye-catching point in Azora's room is her stamp collection that sits on her cabinets in four Double Stamp Case Shelves. She organizes her stamps in alphabetical order and uses the Stamp-n-Storage 5x7 Magnet Card to keep her coordinating dies with the stamp set. If the stamp set has a matching designer paper, she writes that on the front of the case.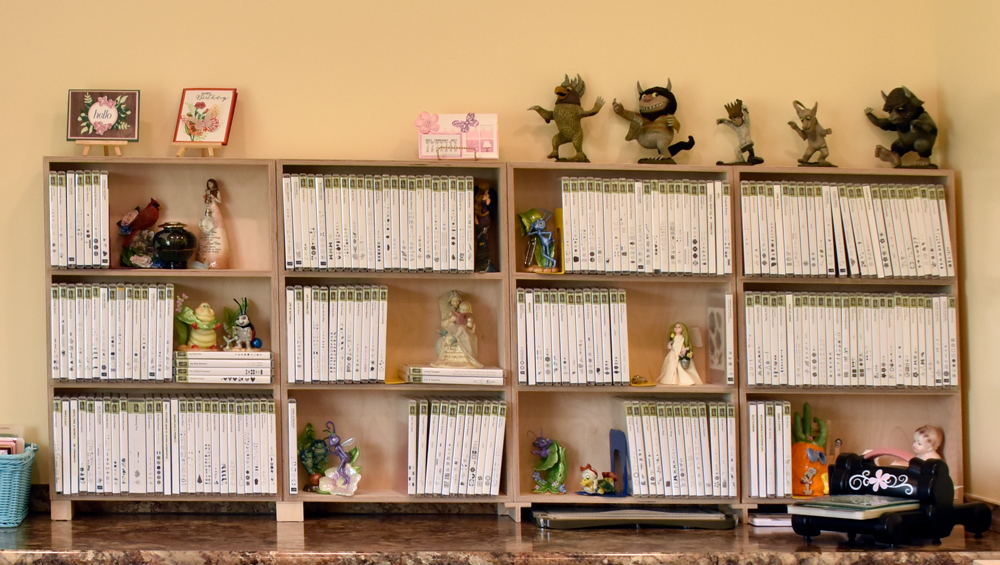 On the other side of Azora's space sits her inks and ribbon. She stores her Stampin' Up!® ink pads, refills and markers in the Combo Holder and additional ink pads in a 36 and 60 Standard Ink Pad Holder. Just above the Ink Pad Holders Azora has her Ribbon Holder. "It has been especially nice to have my ribbons where I can find them easily. I now use my ribbon more because there is no hassle to sort through them," she says.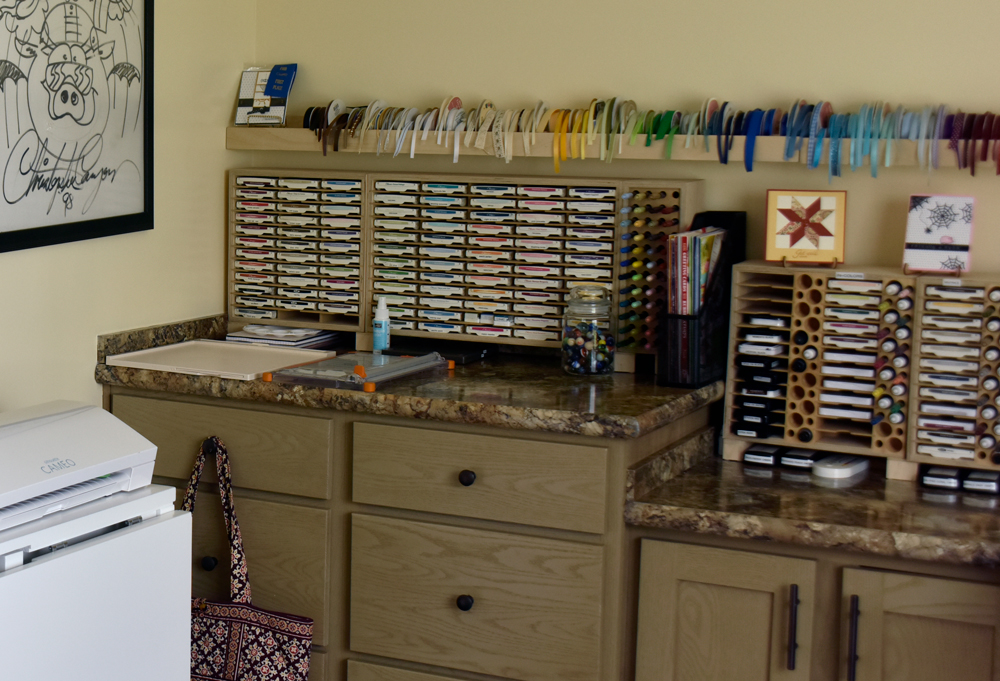 Azora uses the Drawer Cabinet and Accessory Trays to organize her tools, adhesives, gel pens, embellishments, punches and more.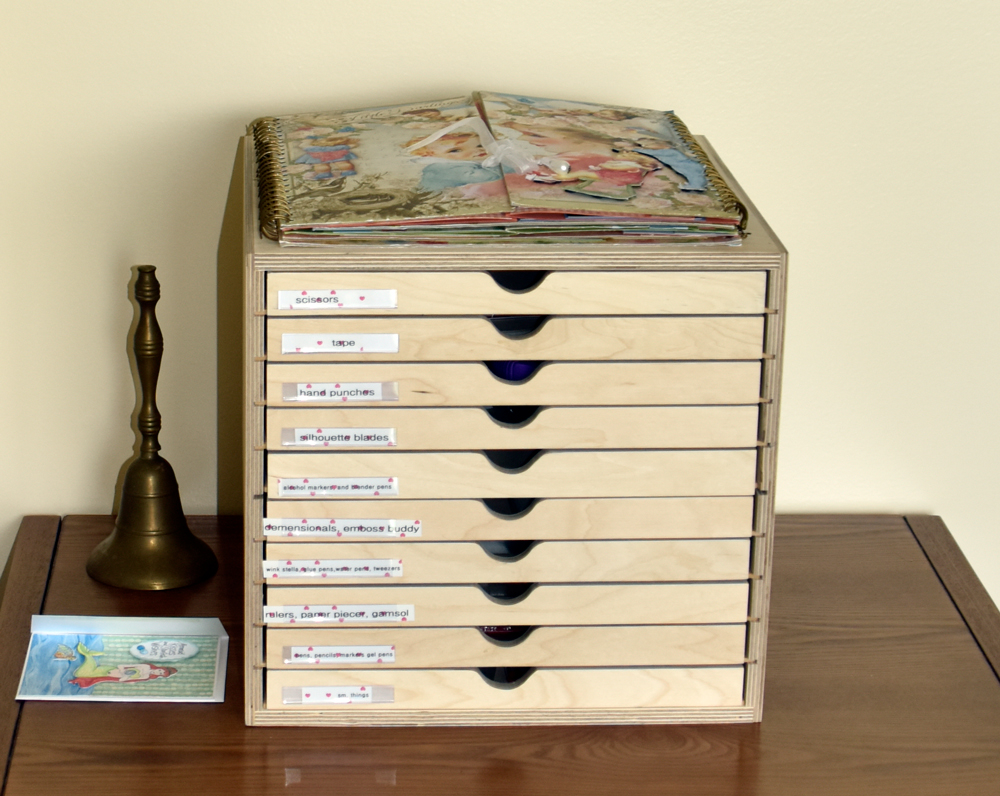 Azora put a lot of thought into what would work best for organizing her paper. She was skeptical of the Stamp-n-Storage Paper Holder for fear sunlight would fade her paper. She delayed the purchase until she saw the Paper Holder Label System. Azora purchased the 8.5x11 Three-Tier Paper Holder with the Paper Holder Label System and a Rolling Base. It is now her favorite Stamp-n-Storage product. "I love the Three-Tier Paper Holder and Rolling Base. I can roll it wherever I need and put it back easily. I use the Paper Holder Label System on the bottom and top of the paper. The bottom lets me pull out the paper like a drawer, and the top blocks the sun. I love the fact that no sun ever touches my paper and couldn't live without this system." Azora also added a label (included with the Paper Holder Label System) to identify each color.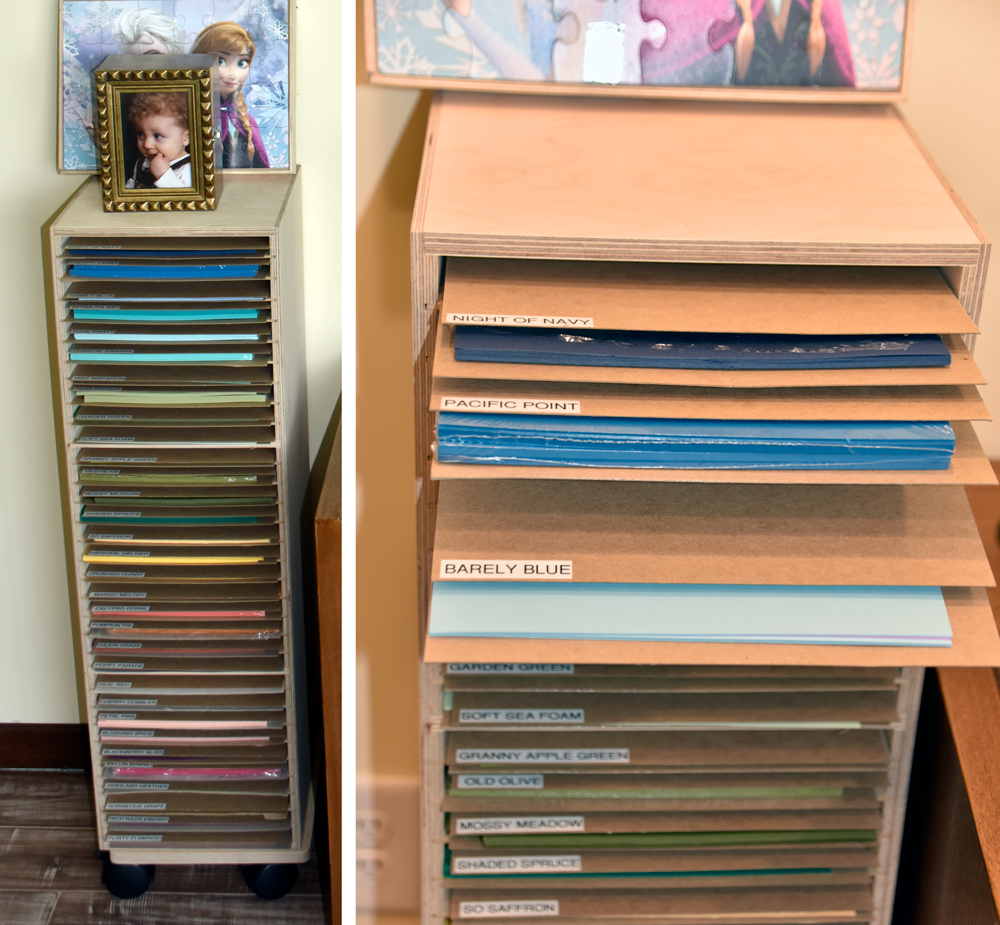 Another helpful tip is how Azora organizes her paper scraps. She uses file folders labeled with a specific color. It's a quick way to find any scrap without searching through a mixed box of colors.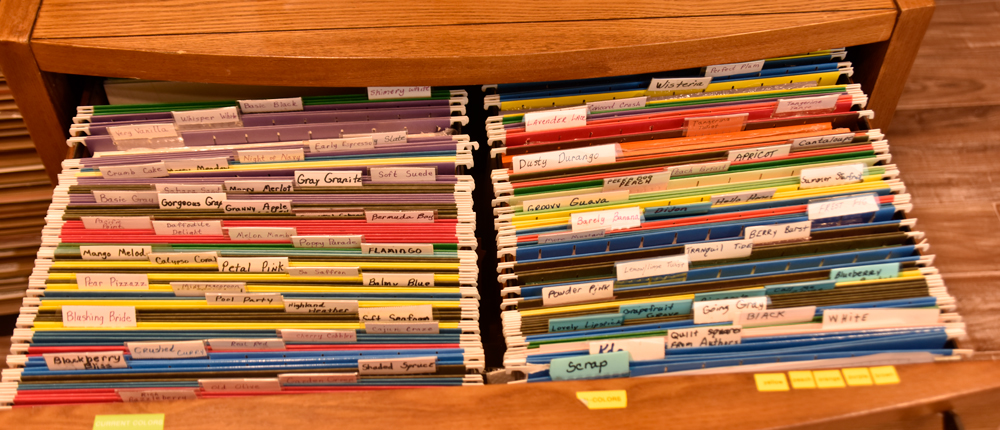 You'll notice Kickstands under all of Azora's Stamp-n-Storage products. "The Kickstands provide more storage room without losing space. I can easily pull out my paper cutter, score board and other big items that would take up a lot of space in the drawers ," Azora says.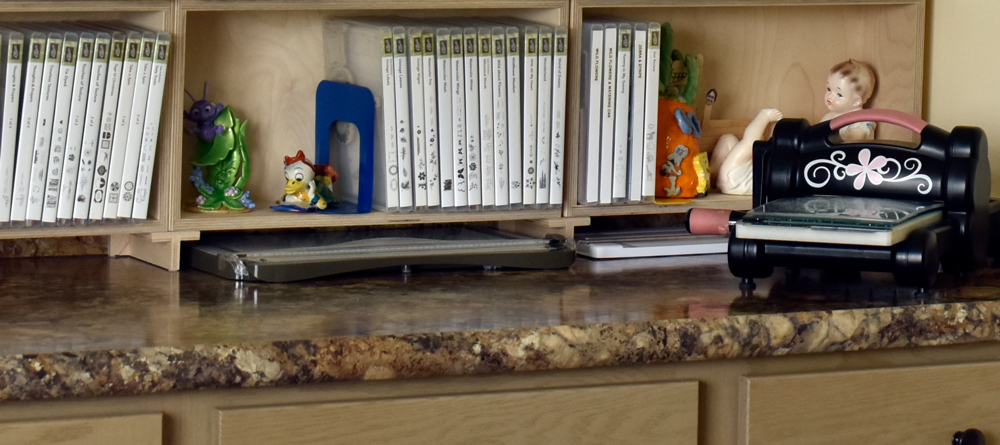 Thanks for sharing your space and awesome Paper Storage tip with us Azora! If you would like to be our next Studio Showcase winner, submit your photos to contact@stampnstorage.com. If your studio is chosen, you'll receive a $75 in store credit?