Lacking counter top space in your craft room? Well, we have a great solution! You'll be able to make use of every square inch of your desktop with the addition of the Stamp-n-Storage Kickstand.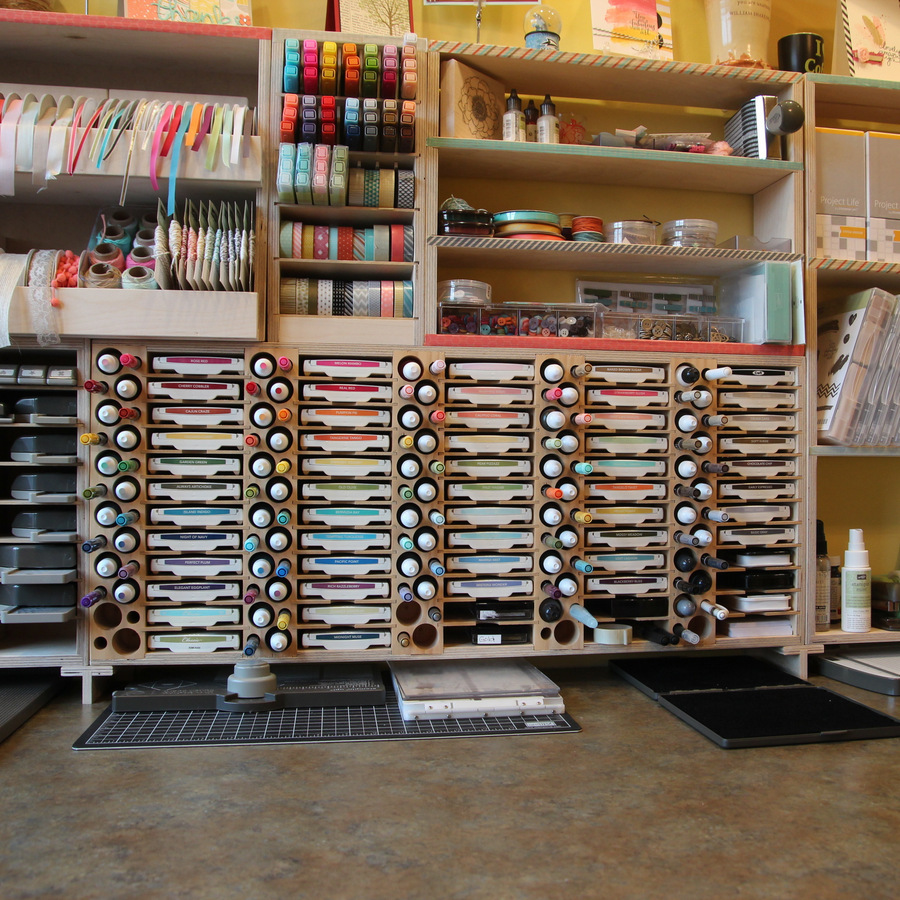 Place your cabinets on top of the Kickstand, and your work surface increases to almost 5" deeper.
They lift your Stamp-n-Storage cabinets off of the desktop by 1-1/2". There will be plenty of room to slip your trimmer, your project, or other items right underneath. You'll have so much more free space to work with!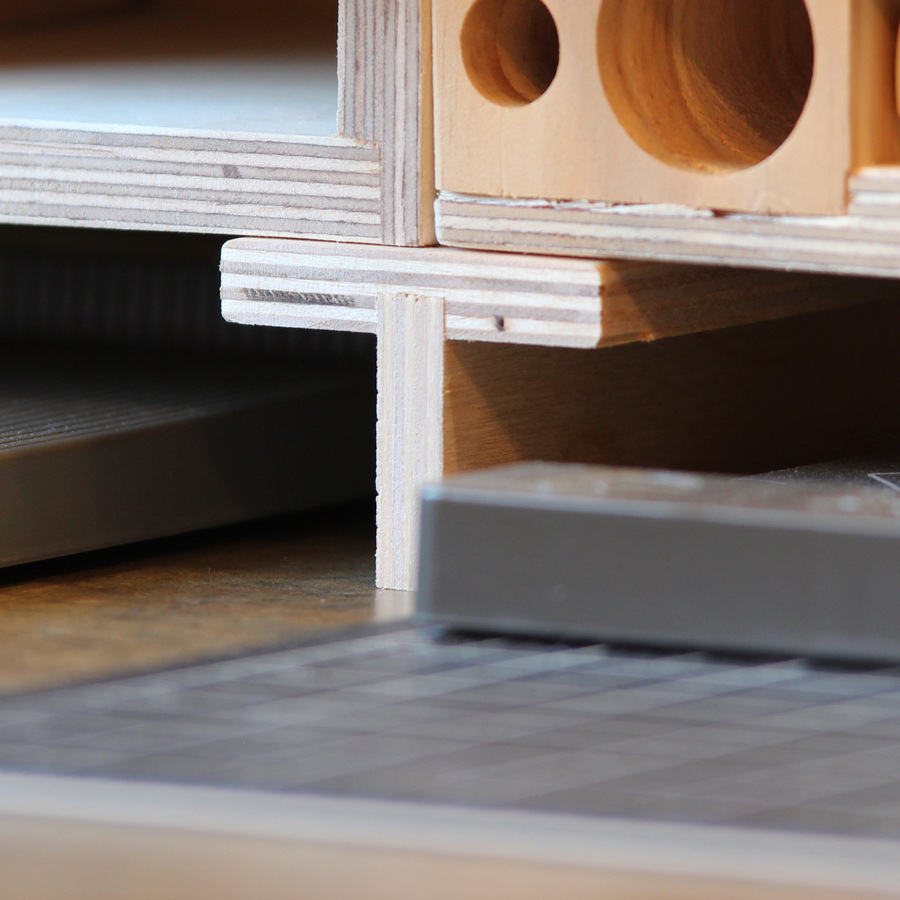 A Kickstand Corner can be placed at the end of each row of the Stamp-n-Storage cabinets, while the Kickstand Tee should go in between two neighboring Stamp-n-Storage cabinets.

So how many Kickstands would you need?
If you own one Stamp-n-Storage cabinet you'll need two Corners.

or two Stamp-n-Storage cabinets you'll need to purchase two Corners and one Tee.

Three Stamp-n-Storage cabinets require two Corners and two Tees.

If you have Stamp-n-Storage cabinets on two separate counters, or perhaps on an L-shaped counter top, then you would count each section separately. In the case of an L-shaped counter top, the minimum you need is four Kickstand Corners.
Special Circumstances
Most Stamp-n-Storage cabinets are strong enough to be supported with only two Kickstand Corners at the ends.
However, we do recommend using one Kickstand Tee in the middle of the large Lock Down Punch Holder due to it's size and weight when fully loaded.

Note: For now all Kickstand pieces are 4-3/4" deep to match most all of our products. If you're using the Kickstand with a Distress Ink Pad Holder or Slim Ink Pad Holder the Kickstands are deeper.
Kickstand Tip: If you're stacking your Stamp-n-Storage cabinets, put the widest pieces on the bottom of your stack so you need as few Kickstands as possible. This will ensure your worksurface has the fewest obstructions possible. For example, If all of your Marker Holders are on the bottom, then you'll need a lot more Kickstand Tees and all the spaces will be very narrow.