February Studio Showcase Winner: Paula
Our February Studio Showcase Winner, Paula, had spent eight years crafting in the third bay of the family garage. "It worked for me pretty well," she said. However, her husband is nearing retirement, and the two agreed he would need the garage for his hobbies. They decided to transform the 11x14 formal dining room into Paula's new craft space.
The planning process began and Paula was quickly faced with a challenge. Her original furniture plan included products from IKEA®. "This last year, it was impossible to get things for a craft room," she says. Not only were the products out of stock, but shipping was unavailable. Paula readjusted her plan and hired a cabinet maker to install custom cabinetry into her space. They used similar dimensions to IKEA products, allowing Paula to use the for IKEA Stamp-n-Storage products. It was a four-month process but well worth it. Let's take a look at Paula's space!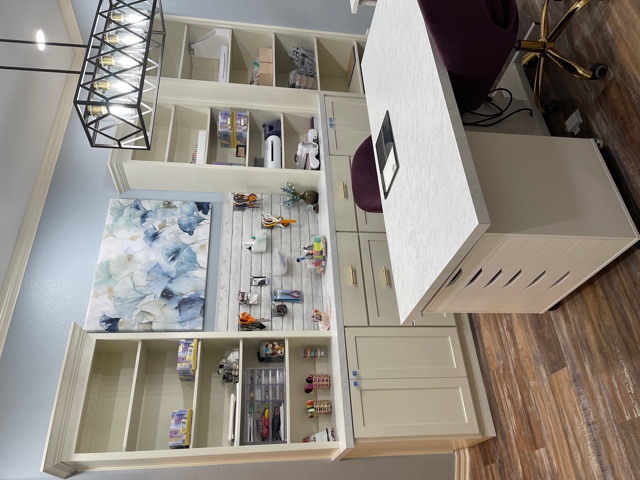 The cubed shelving unit holds Paula's paper crafting supplies. She keeps her cardstock organized by rainbow color in the 8.5x11 Max for IKEA®, 6x6 Paper Holder, and 12x12 Paper Holder Add-On. Her ink pads are organized by brand. She stores her Stampin' Up!® inks in the Ink Pad & Refill Holder, Distress® Oxides in the Distress Ink Pad Holder, and Gina K. Designs in the Slim Ink Pad Holder. Paula's markers are sorted by brand and organized in the Side-by-Side Marker Holder.
"As you can see, I love the Stamp-n-Storage paper, ink, and marker units," says Paula.
Stamps are organized and numbered in stamp cases. Paula keeps matching dies with the stamp set on a 5x7 Magnet Card. She then takes a photo of the set and adds it to a notebook with its coordinating number.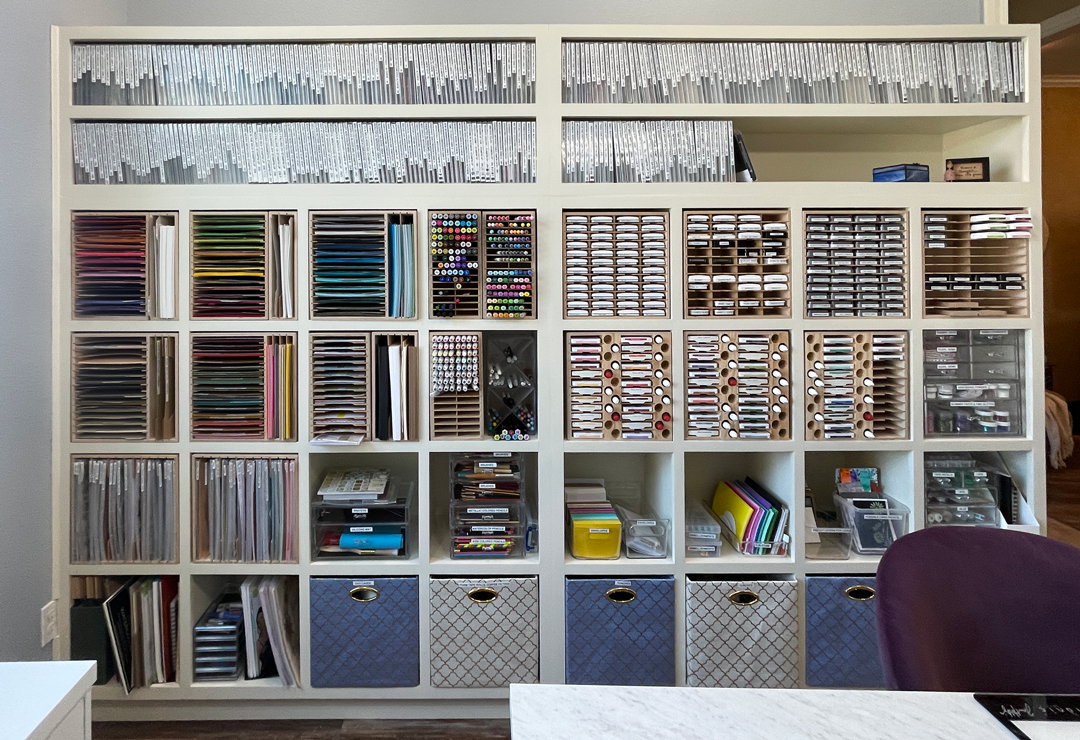 Across the room sits another large cabinet with drawers where Paula organizes her ink cubes, ribbon, lace, and other supplies. Above the cabinet, she has a wall panel used for storing scissors, washi tape, glue, and other frequently used tools. The far-right cabinet organizes dies without coordinating stamp sets in a Creative Crate. She stores the wafer dies on Magnet Cards and labels them in Storage Pockets.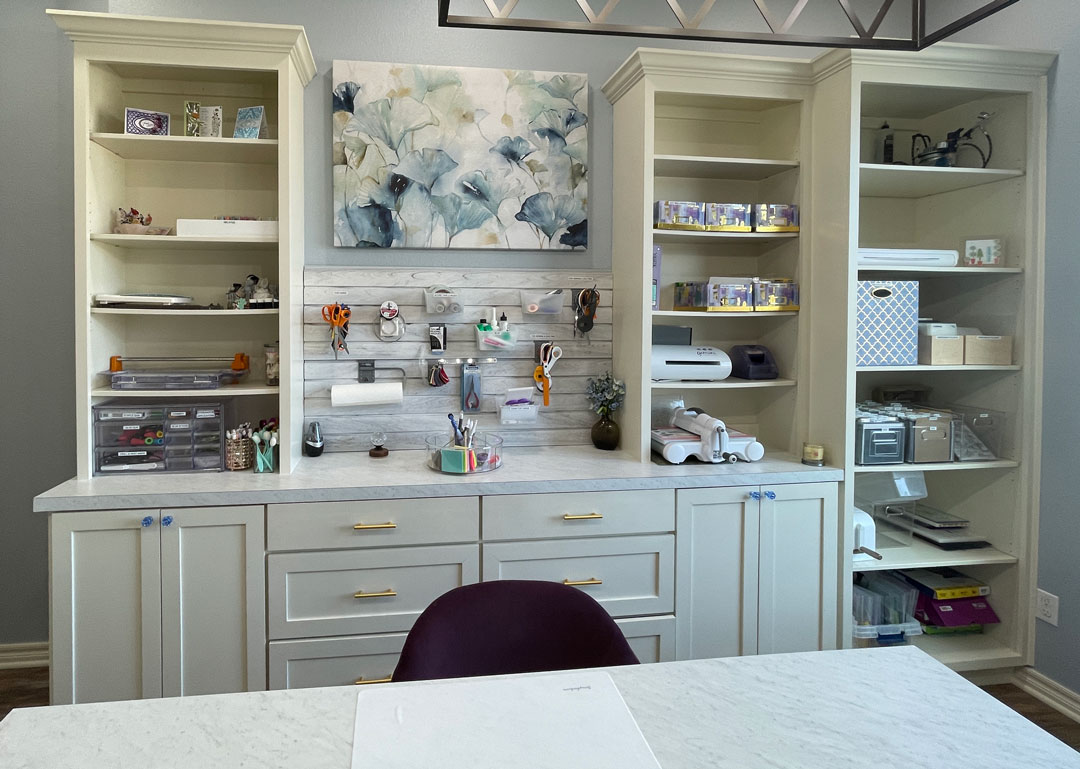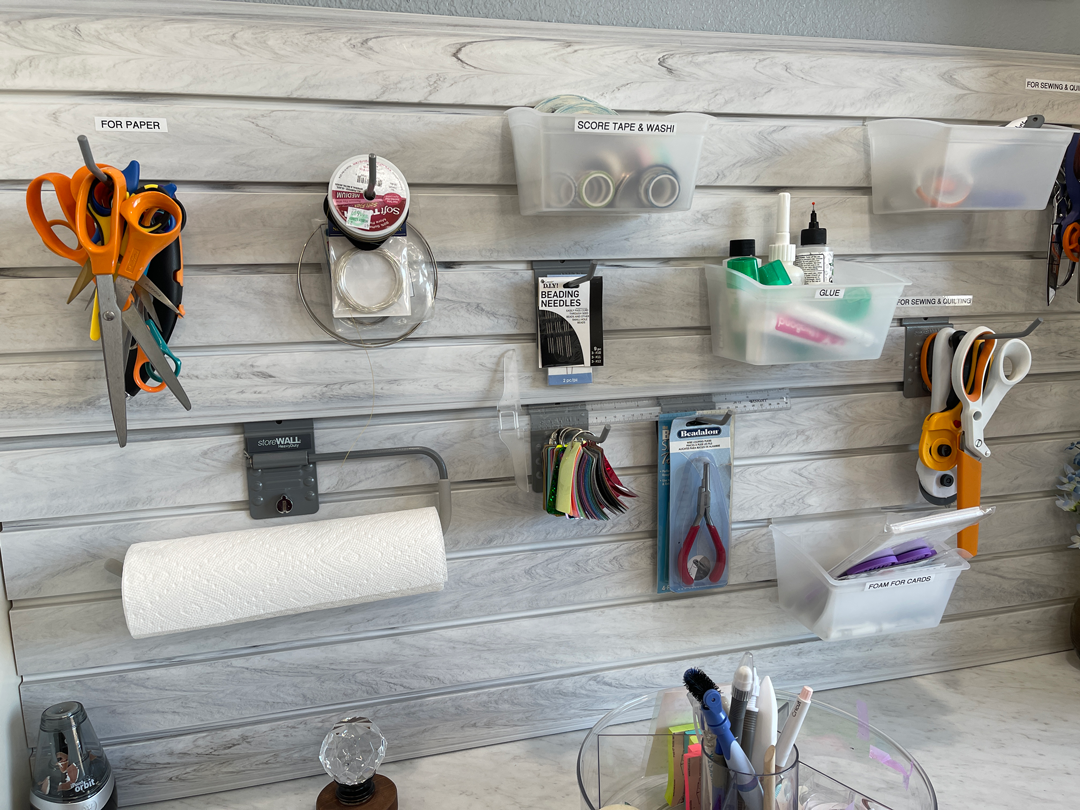 Paula uses the 6 Tool Accessory Tray to organize her ink cubes in a drawer neatly. The trays store both her Gina K. cubes and Memento® Dew Drops.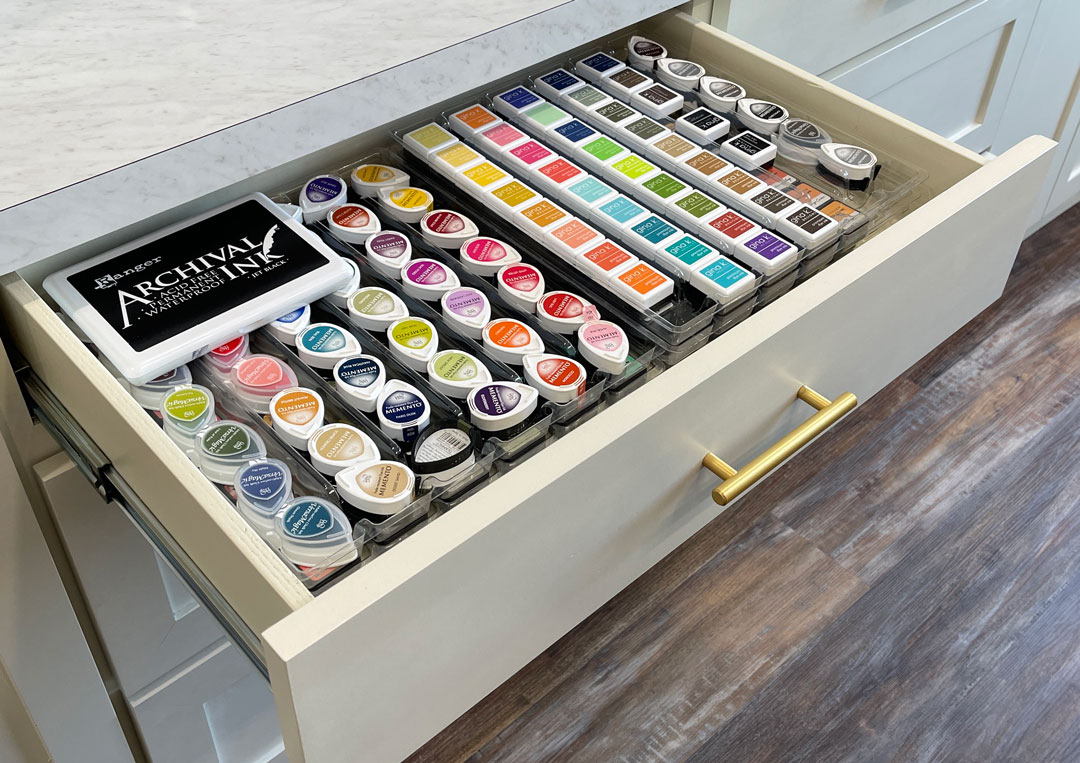 In the center of Paula's space sits her adjustable desk where she can craft in a seated or standing position. At the end of the desk is a rolling cabinet that gives additional space when crafting and stores tools like the Misti® and a scoreboard.
Paula's last station in her craft space is the die-cutting station by her window. It sits nearby the large cabinet keeping her dies within hands reach.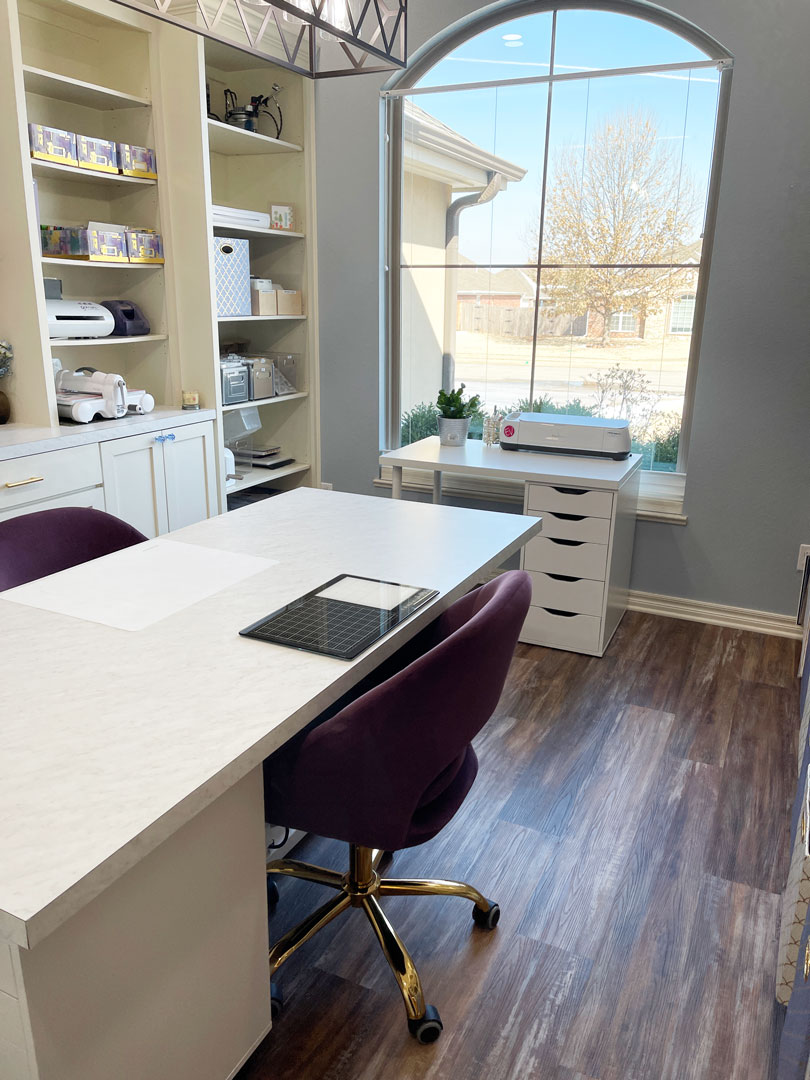 Thank you, Paula, for sharing your organized craft studio. If you would like to be our next Studio Showcase winner and have the chance to receive $75 in-store credit, here are a few hints: clean up your space, snap some photos (4 or more) from a few different angles, and include some comments about what you love about your area and your Stamp-n-Storage products. Then, you will be entered into our monthly drawing. Email your entry to: contact@stampnstorage.com.