8 Storage Solutions for the Creative Memories(TM) Scrapbooker
---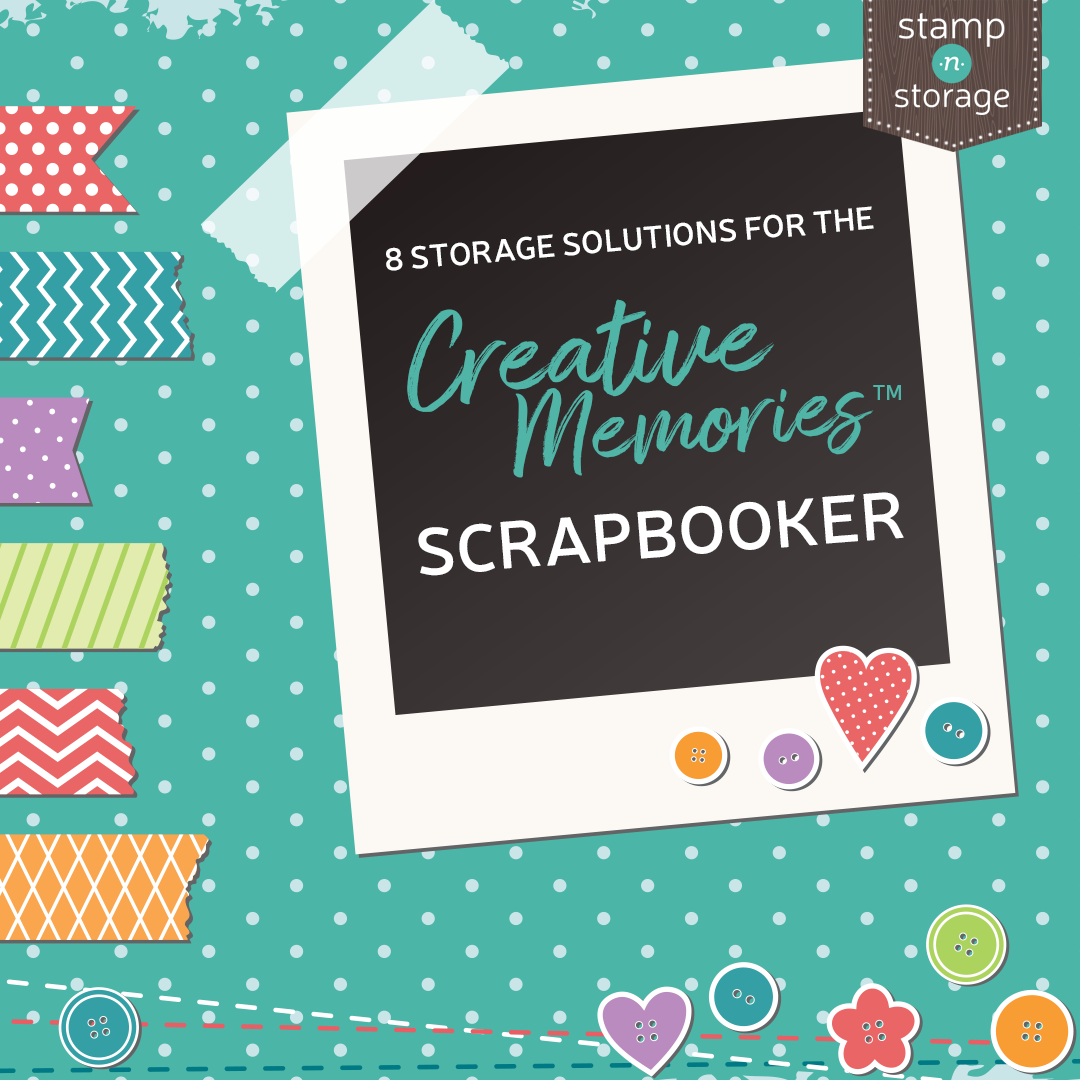 When it comes to scrapbooking, our goal is to preserve our photo memories with pizzazz and creativity! Each scrapbook is an artful display that can be cherished forever. Making those memories pop off the page takes a lot of creativity and various scrapbooking supplies. Here are 8 ways to organize those supplies so you can spend more time scrapping and less time hunting for photos and supplies.
(1) The Card & Photo Drawer Cabinet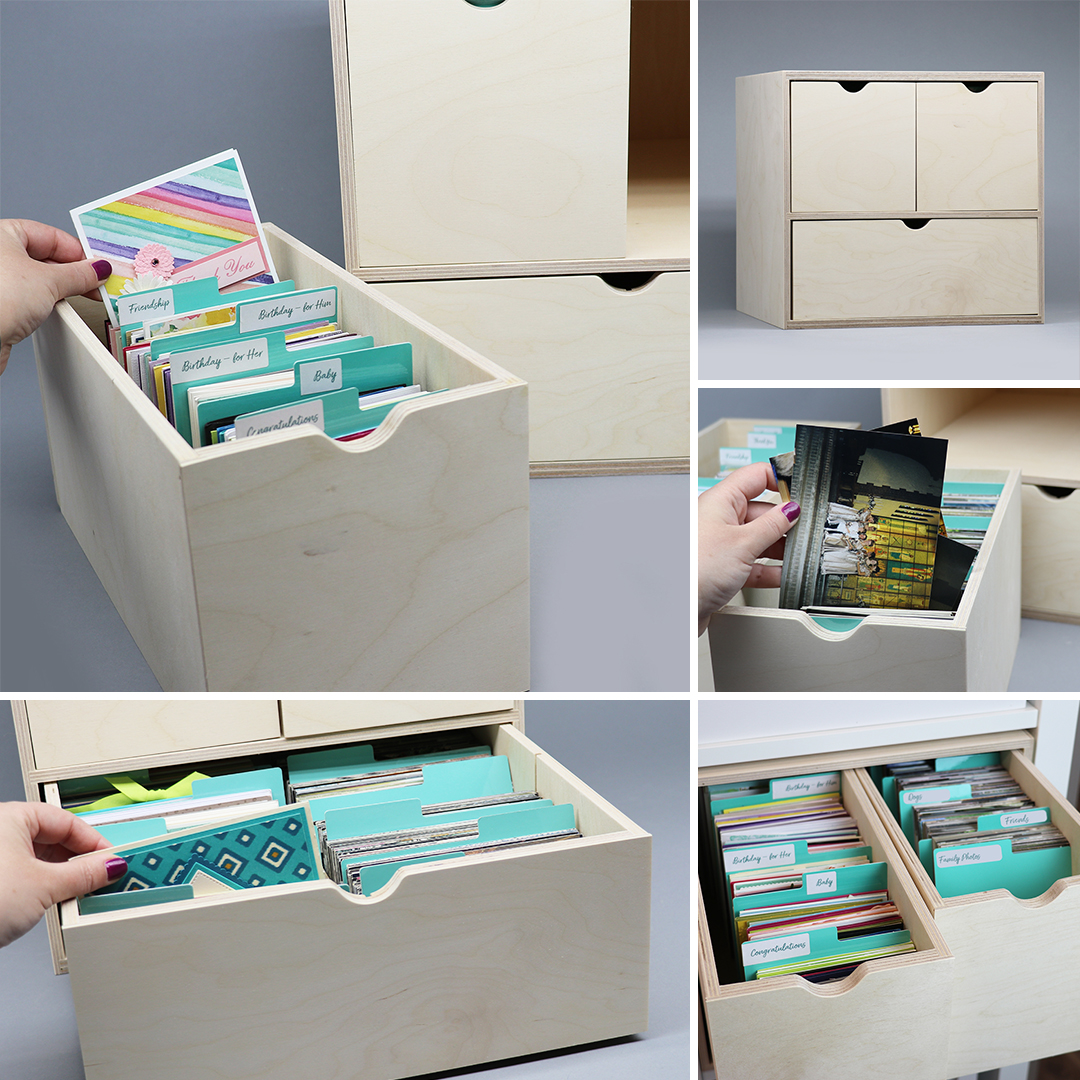 The Card & Photo Drawer Cabinet is a game-changer for organizing your 4x6 photographs and hard-to-store items like adhesives. The top two cabinet drawers store your pictures in portrait orientation and can fit hundreds. Plus, the drawers are easy to remove and transport to your workstation. The bottom drawer has removable dividers allowing you to store additional photos in landscape orientation. You can even use the drawer to store other supplies like your adhesives or your Creative Memories(TM) Custom Cutting System Blades & Patterns.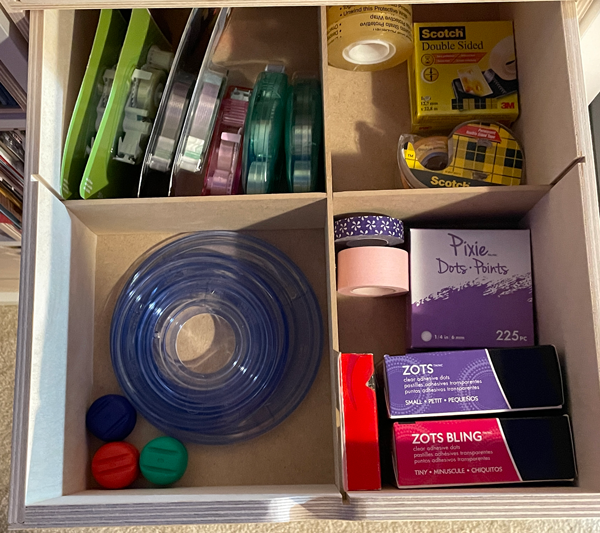 Learn more about the Card & Photo Drawer Cabinet >>

---
(2) Card & Photo Dividers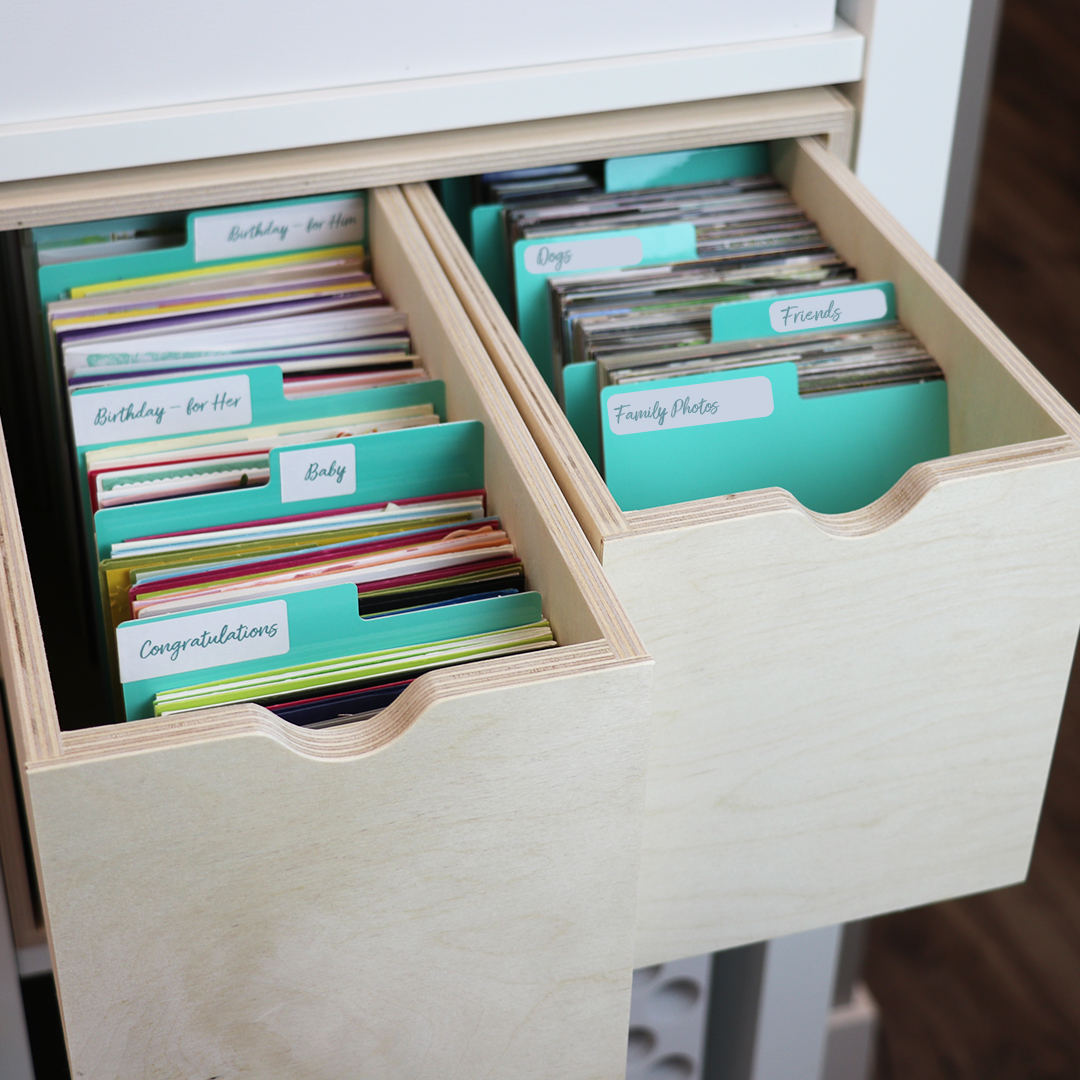 Whether you're storing photographs in the Card & Photo Drawer Cabinet or not, Card and Photo Dividers are essential for keeping your photos labeled and organized. You can label them by date, event, family member, or scrapbook project. The laminate is acetate free and makes changing labels a snap.
Learn More about Card & Photo Dividers >>

---
(3) Storage for the Border Maker System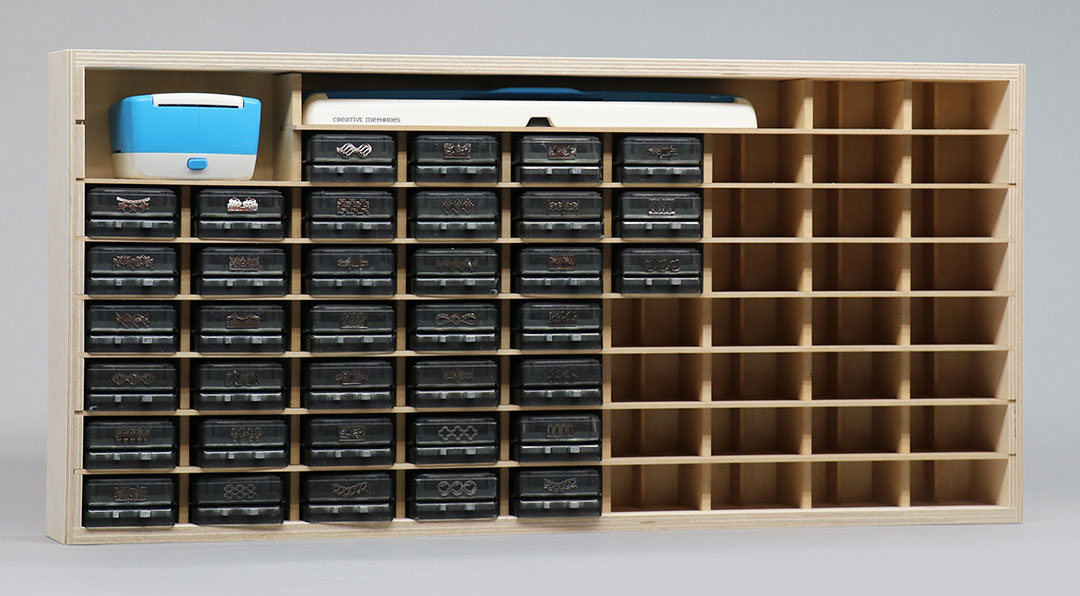 The Border Maker Punch Holder was designed to organize your complete Border Maker System by Creative Memories(TM). You can keep your tools and cartridges together or choose the Border Maker Punch Holder without tools for more cartridge storage space. All your Border Maker Cartridges will be visible and neatly displayed so you can quickly grab the correct border pattern for your next project.
Learn more about the Border Maker Punch Holder >>

---
(4) Storage for your Creative Memories® Paper Punches and Border Punches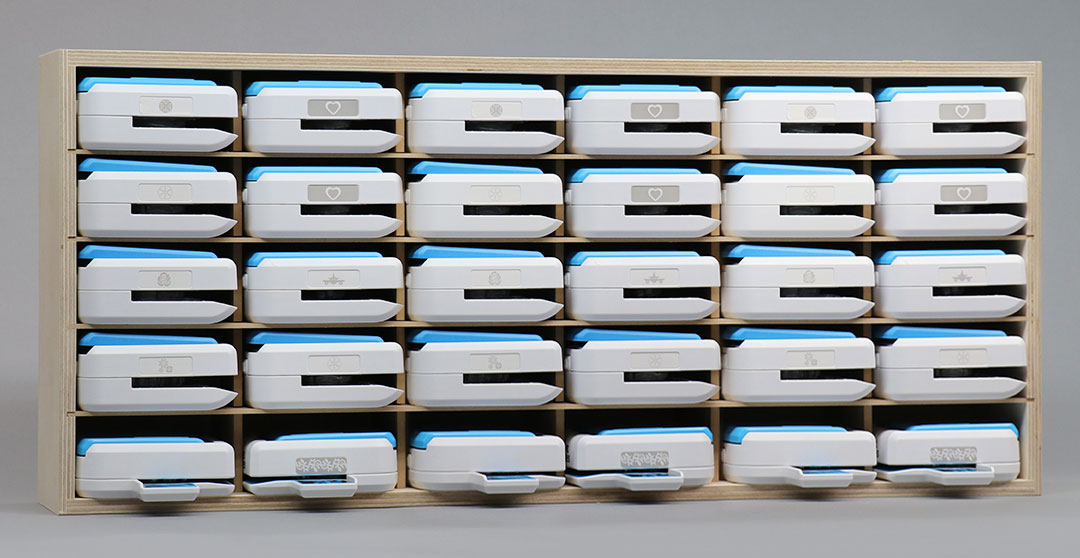 The Punch Holder for Creative Memories(TM) stores both your paper and border punches. Its extra-wide compartments allow you to store the punches to keep the label visible, so it's incredibly easy to grab the right punch for your scrapbook album.
Learn more about the Punch Holder for Creative MemoriesTM >>

---
(5) Marker Organization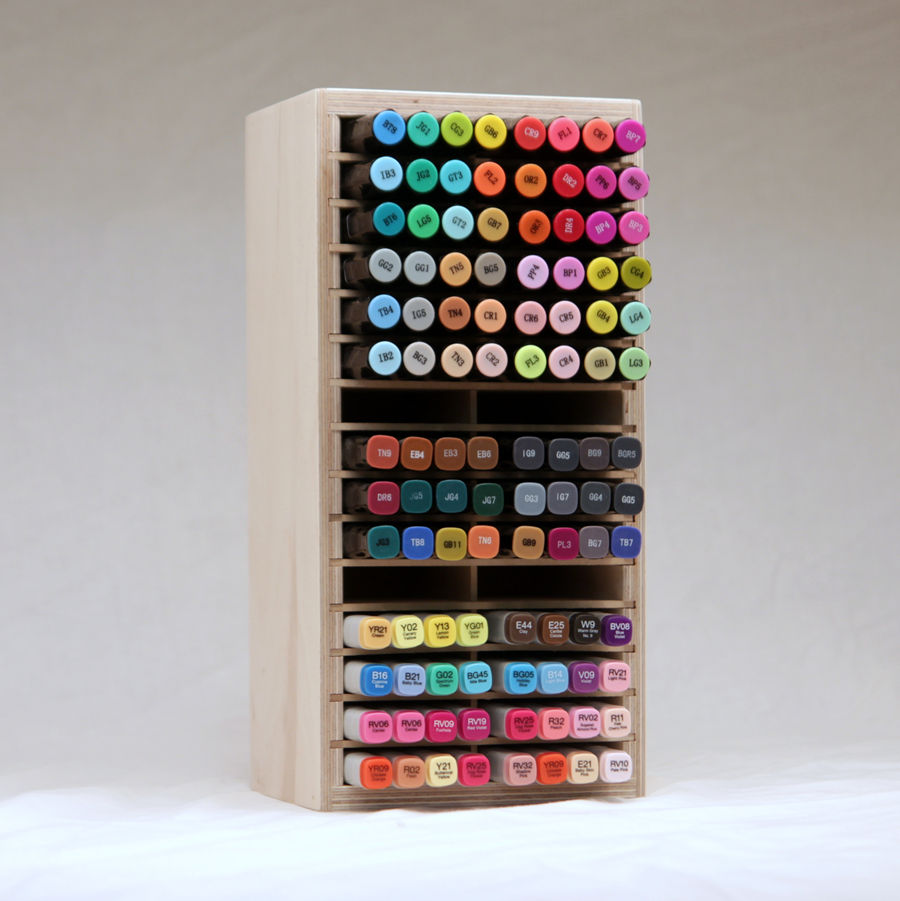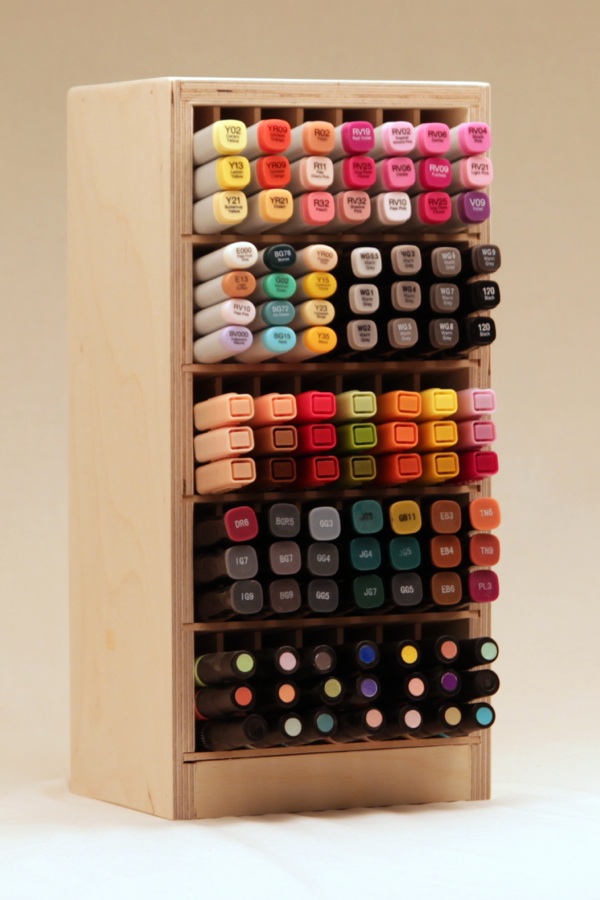 Stamp-n-Storage offers various options for organizing markers and pens, including vertical and horizontal storage solutions. If you have the Creative Memories(TM) Chalking Pens, Dual-Tip Pens, or Micro-Tipped Markers, the Side-by-Side Marker Holder or Stacked Marker Holder is an excellent option keeping your markers flat (horizontal). These marker storage solutions are also great options for Copic®, Spectrum Noir™, Prismacolor® markers.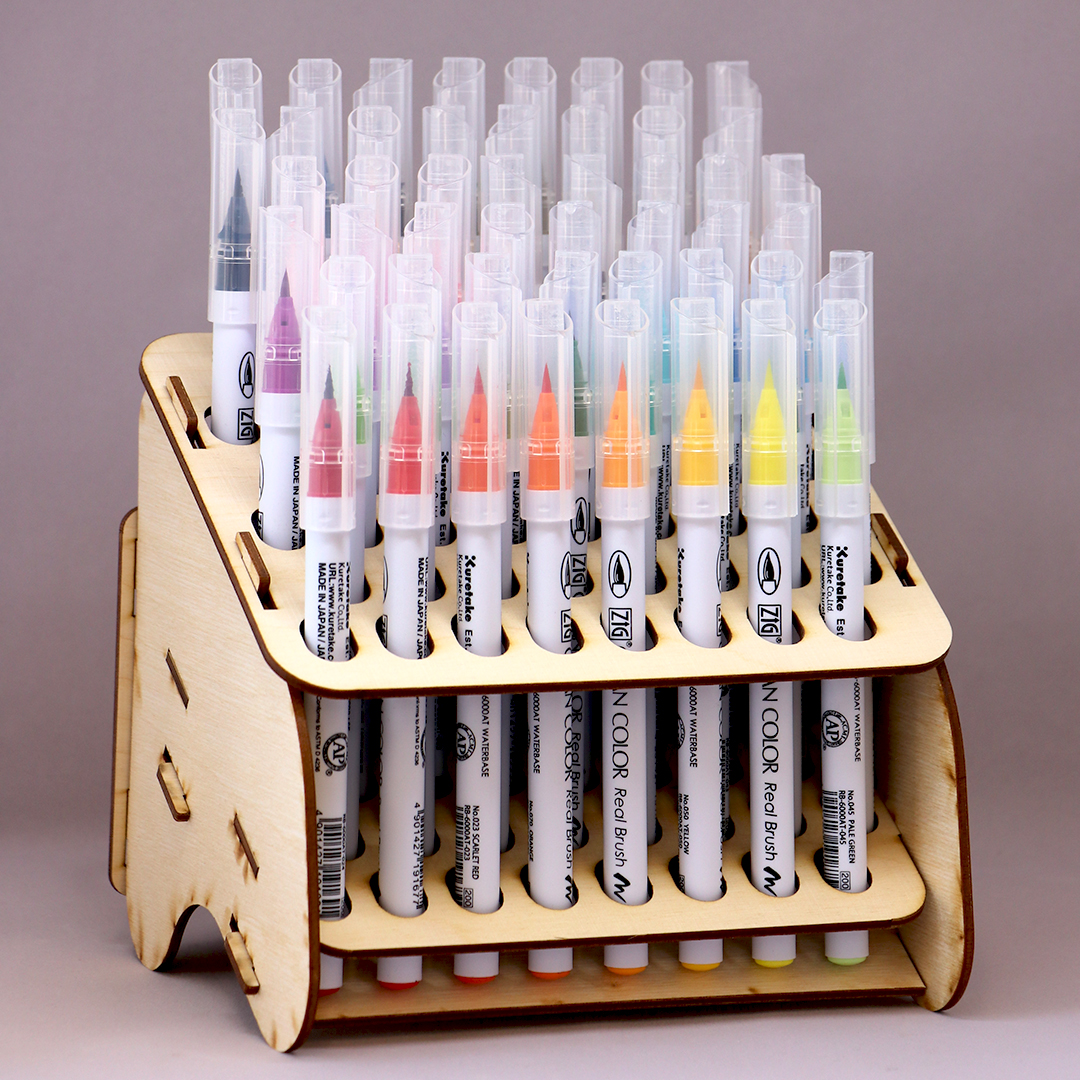 If you have Photo Labeling Pencils, consider the Marker Nook. For markers that need to be stored vertically, like Karin® Brushmarker, Zig® Clean Color Real Brush, and Close to My Heart® Shimmer Brushes, choose a Marker Stand designed to keep your markers vertically.
Learn more about Marker Storage >>

---
(6) 12x12 Cardstock & 12x12 Patterned Paper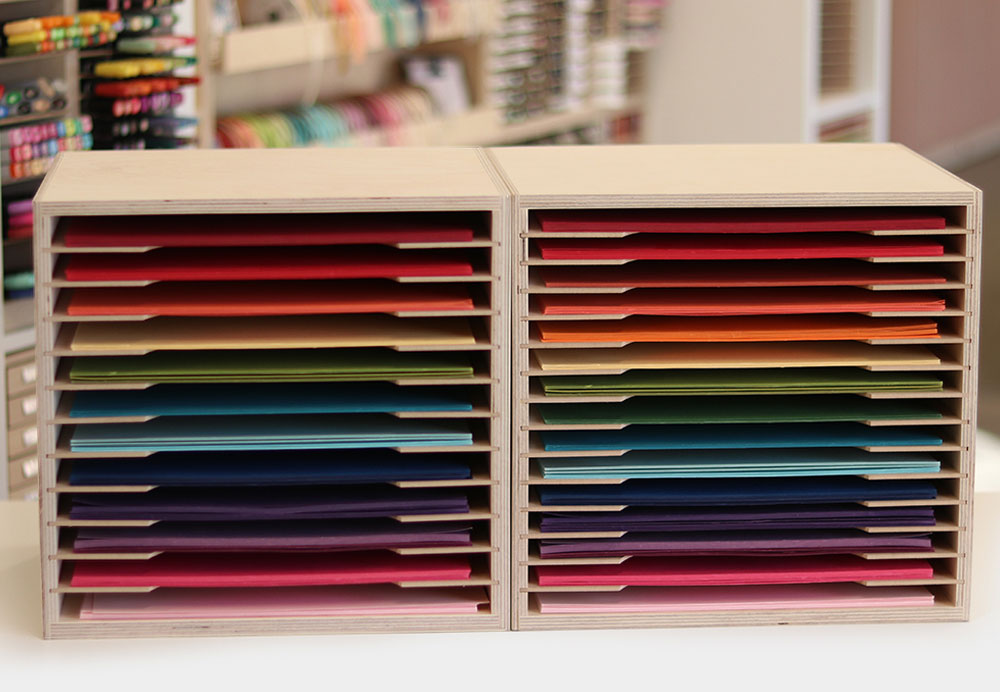 All paper-crafters love...Paper! The 12x12 Paper Holder keeps your cardstock and patterned paper neatly organized, visible, and easy to access. Choose various options, including a 12-slot with larger slots or a 15-slot offering a few extra slots. You can also remove the dividers of each holder for those extra thick stacks (excluding the center divider).
Learn more about 12x12 Paper Holders >>

---
(7) Paper Storage on Wheels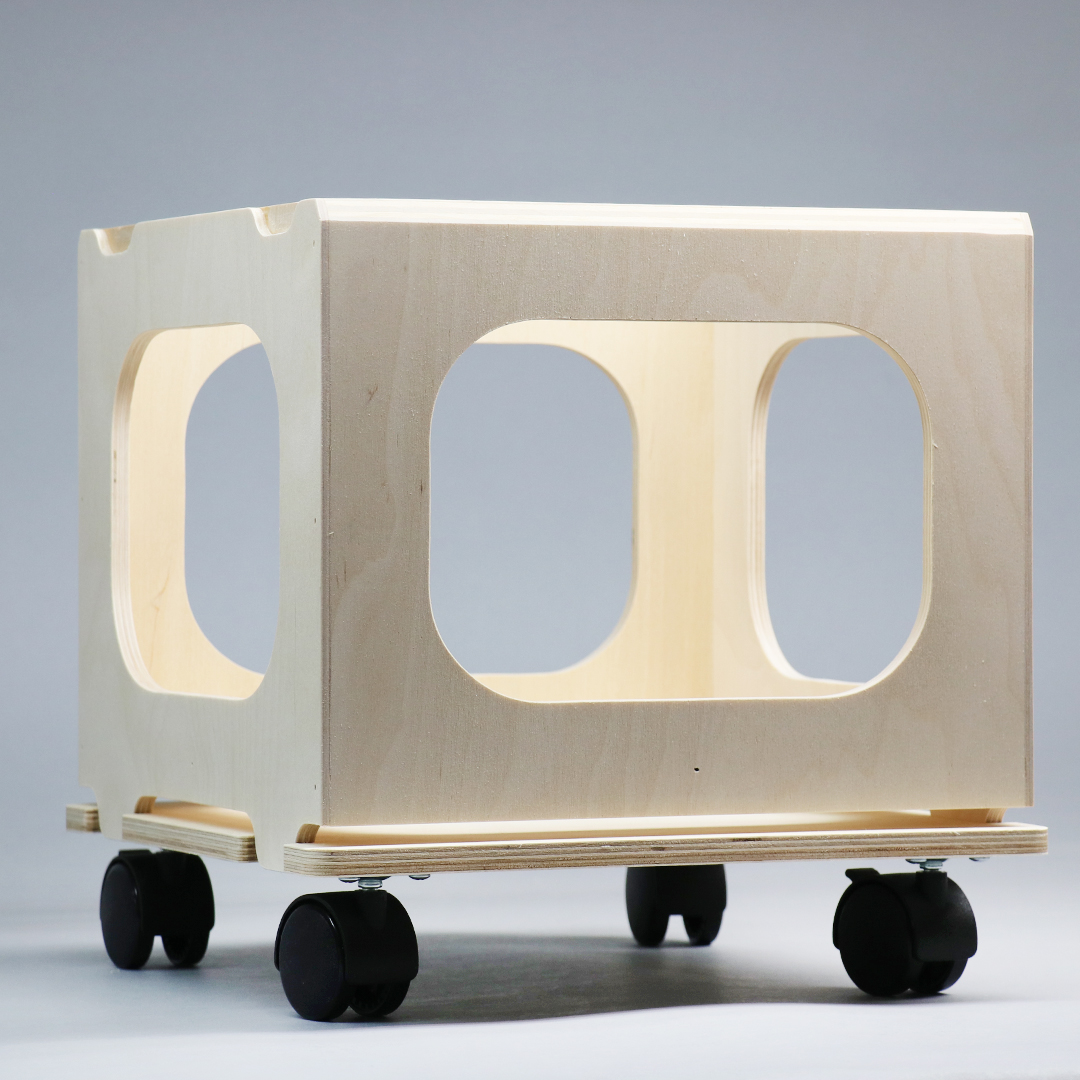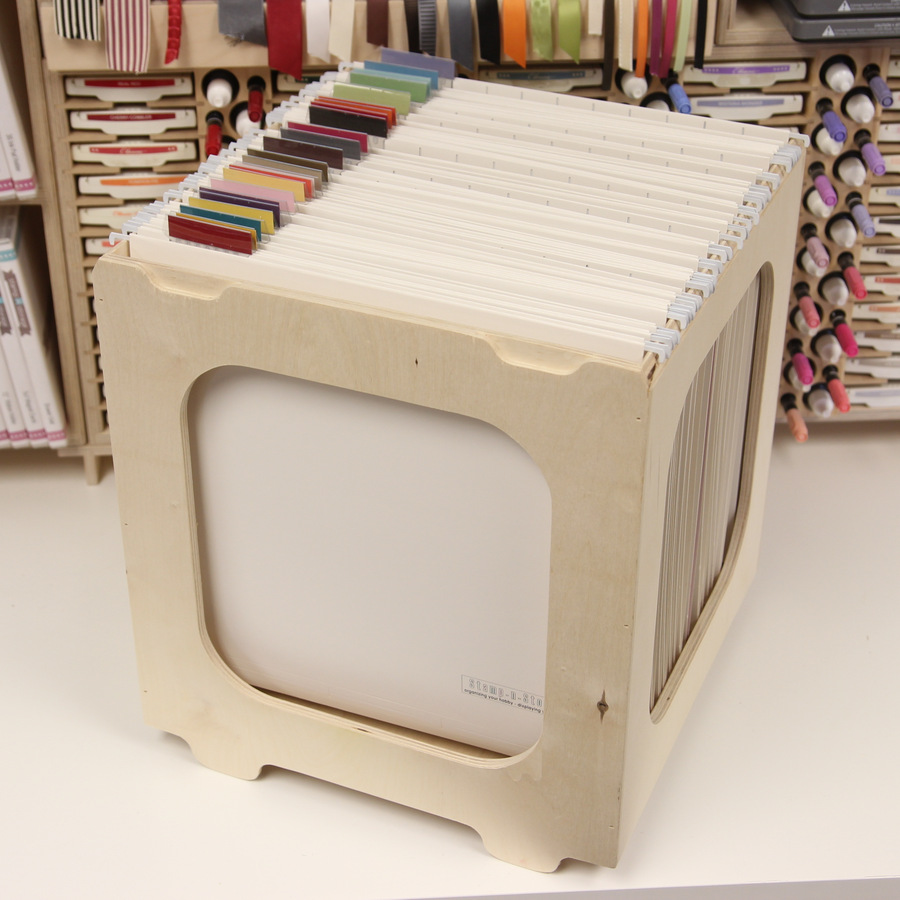 If you keep your paper in a closet, under your desk, or in a corner, the 12x12 Paper Crate & Rolling Base for Paper Crate is a fantastic option. The Paper Crate stores your paper in 12x12 Hanging File Folders that can be labeled so you can quickly find what you need. When you add the Rolling Base for Paper Crates, you can wheel your paper storage unit to your workstation. Are you worried about dust or your cat jumping in the crate? Add a Paper Crate cover for added protection and a bonus work surface!
Learn more about the Paper Crate >>

---
(8) Organize Scrapbook Projects in Paper Storage Pockets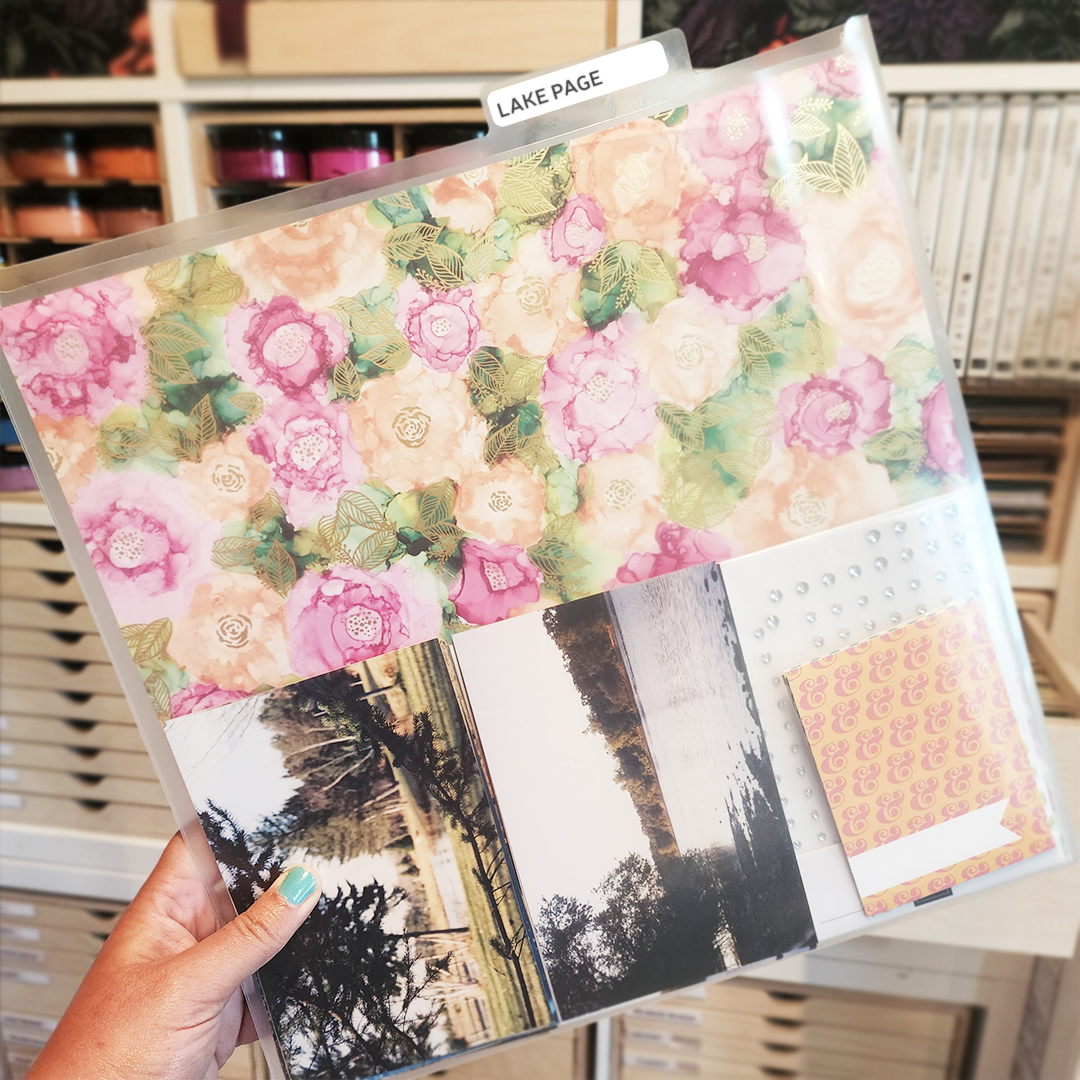 12x12 Paper Storage Pockets are a best-seller at Stamp-n-Storage! They work great for storing and labeling your designer paper, storing scraps, and even organizing scrapbooking projects. Add your scrapbook page supplies to a Paper Storage Pocket (cardstock, designer paper, photos, stickers, embellishments, and Creative Memories Recipe Templates), and you'll be ready for your next crop or craft time at home.
Learn more about Paper Storage Pockets >>
When you incorporate storage solutions that maximize your space and keep your craft supplies easy to access, you'll have more time to unleash your creativity and do what you love!
*Creative Memories® is a registered trademark with products sold separately at Creative Memories. Stamp-n-Storage is an independent producer and is not connected with or associated with Creative Memories.