The Stamp Doc's Craft Space
Melissa Stout, a Stampin' Up! demonstrator recently published a wonderful blog post on her blog called The Stamp Doc. She shared details and photos of her beautiful, new craft space. We were thrilled! We love how her space is decorated with such sweet and personal touches, too.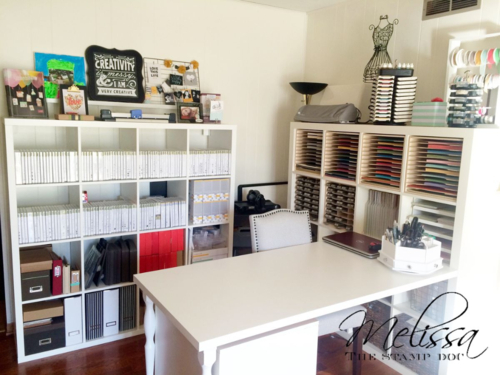 Melissa has incorporated six Stamp-n-Storage pieces that fit inside of her IKEA® Kallax shelf.
Below, you can see in the photo that Melisa has four Paper Holders for IKEA® across the top shelf. In the second row in the first two shelf openings, she has two Lock-Down Punch Holders for IKEA®. Doesn't everything look great?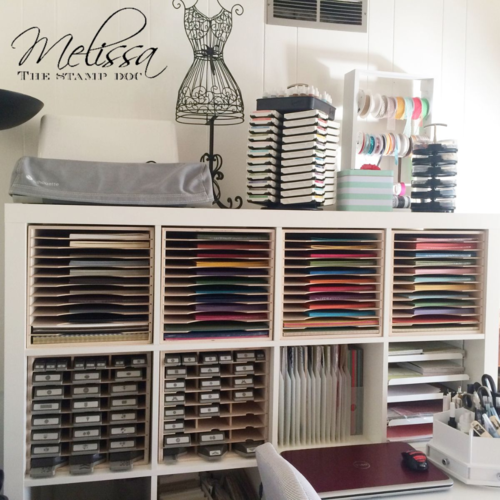 Here's what Melissa had to say about her Punch Holders:
"I LOVE, LOVE, LOVE my Punch Holders! It is so nice to have them at my finger tips. I was concerned that the smaller punches would slide too far back and be difficult to reach, but they've got a neat little trick for that. When you order the Punch Holder, you receive spacers that will push your small and medium stamps forward. Genius!"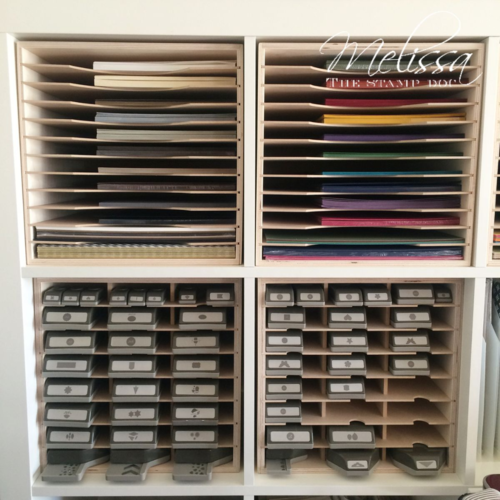 She's also very happy with her Paper Holders which have allowed her to organize her paper and cardstock by color family. Melissa said, "The biggest benefit to having an organized space is that I can be a lot more creative without the chaos. I know where to find everything and it's relaxing to sit at my desk to create now."
What a great feeling! We're very happy for Melissa and we simply adore her new craft room.
Make sure to visit her blog to see even more of her studio!