Studio Showcase Winner - Tina
Last month, we looked at a studio that kept most supplies visible and easy to access. This month we're showcasing a studio that keeps supplies hidden. Our January Studio Showcase winner has been a paper crafter for 20+ years. Most of that time, she shared a creative space with the washer and dryer and her husband, who enjoys oil painting. When she and her husband moved a year ago, Tina was sure to plan a dedicated craft studio to unleash her creativity.
Tina's new studio is an 11'6" x 15' space that was inspired by ideas on Pinterest and a variety of craft blogs. She first used graph paper to draw out the room, making sure it met her key objective...a neat and clutter-free workspace.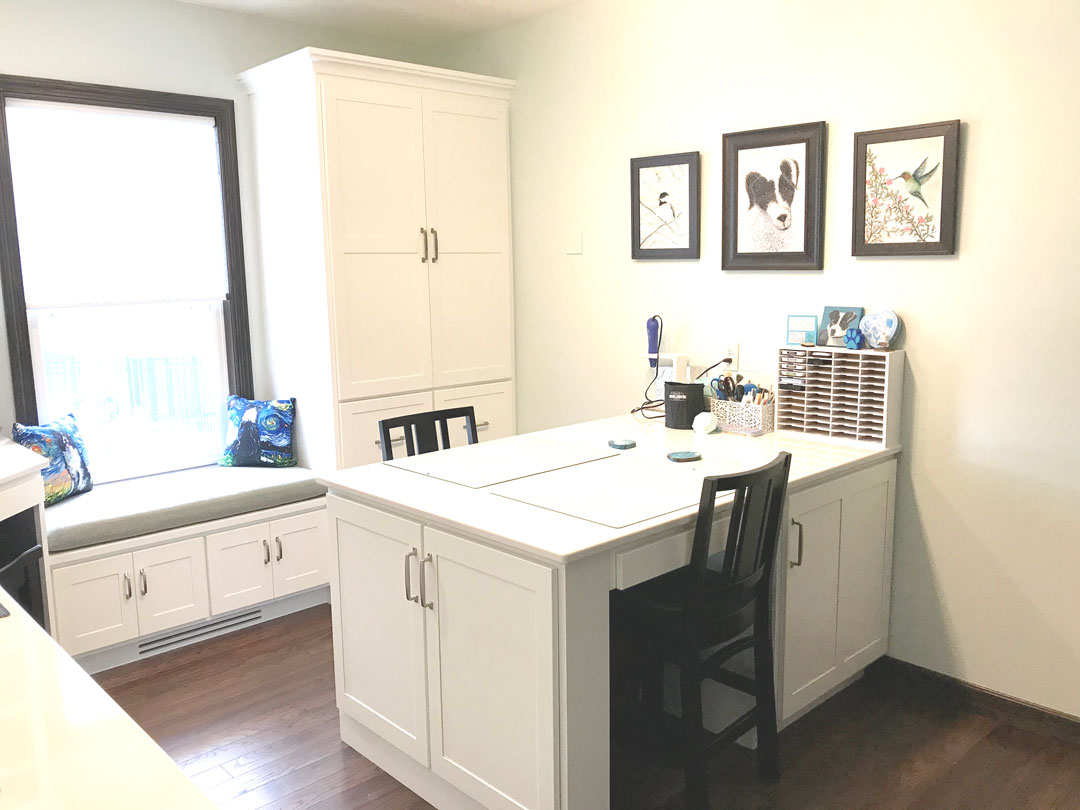 The room is very soothing with its "Window Pane" paint color and white cabinets. Schrock of Walnut Creek designed the cabinets so that Tina could work at either a standing or sitting position with a counter-height chair.
On the countertop, Tina keeps a few supplies visible and easy to access. This includes her dies, which are organized on Magnet Cards in the Creative Crate, and ink pads organized in the Standard Ink Pad Holder and Stampin' Ink Pad Holder for Stampin' Up! ink pads, Distress Ink Pad Holder for Distress® and Oxides, and the Slim Ink Pad Holder for a variety of brands.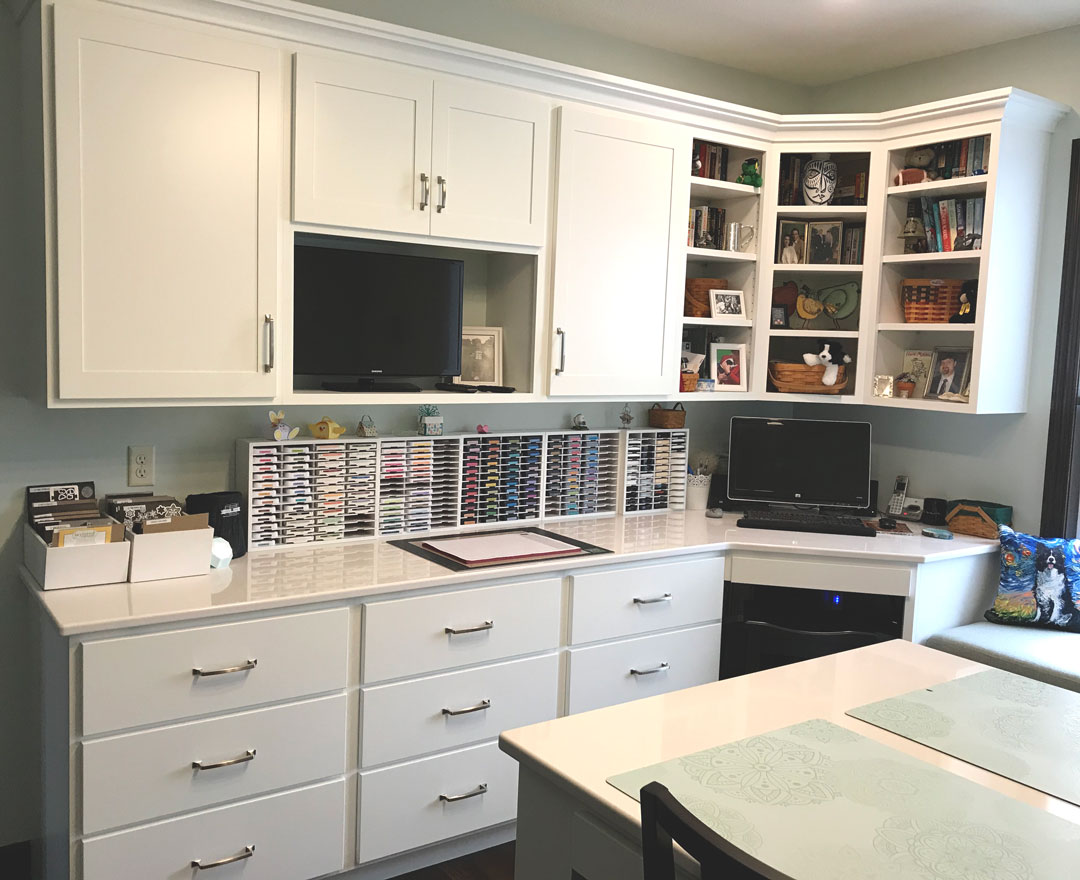 The peninsula provides two work areas so a friend can join Tina for some creative time. Tina keeps her emboss heat gun, tools, additional ink pads in the Standard Ink Pad Holder, and a Pop-Up Waste Basket nearby for those tiny throw-away scraps. At the end of the peninsula, Tina added space to organize her ribbon.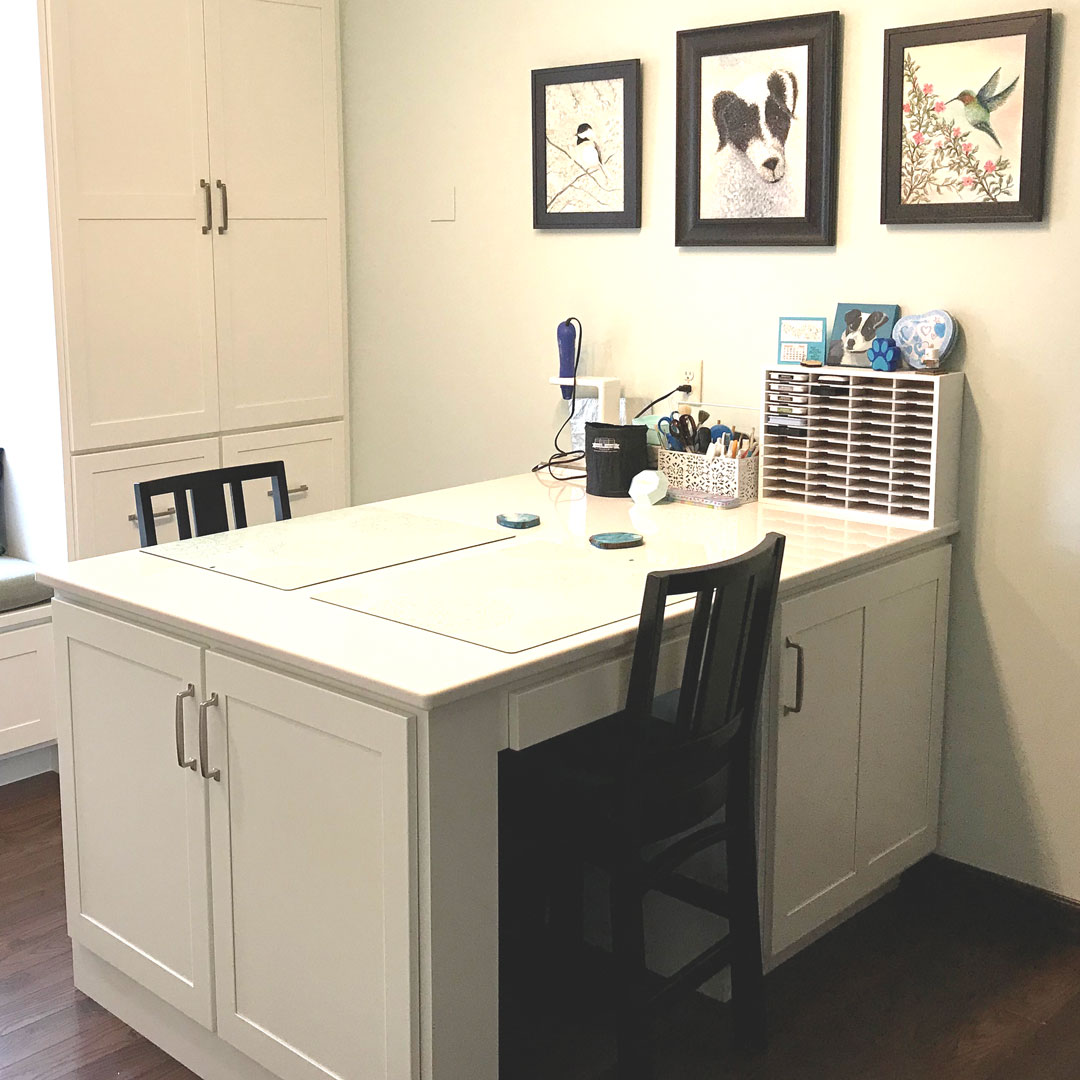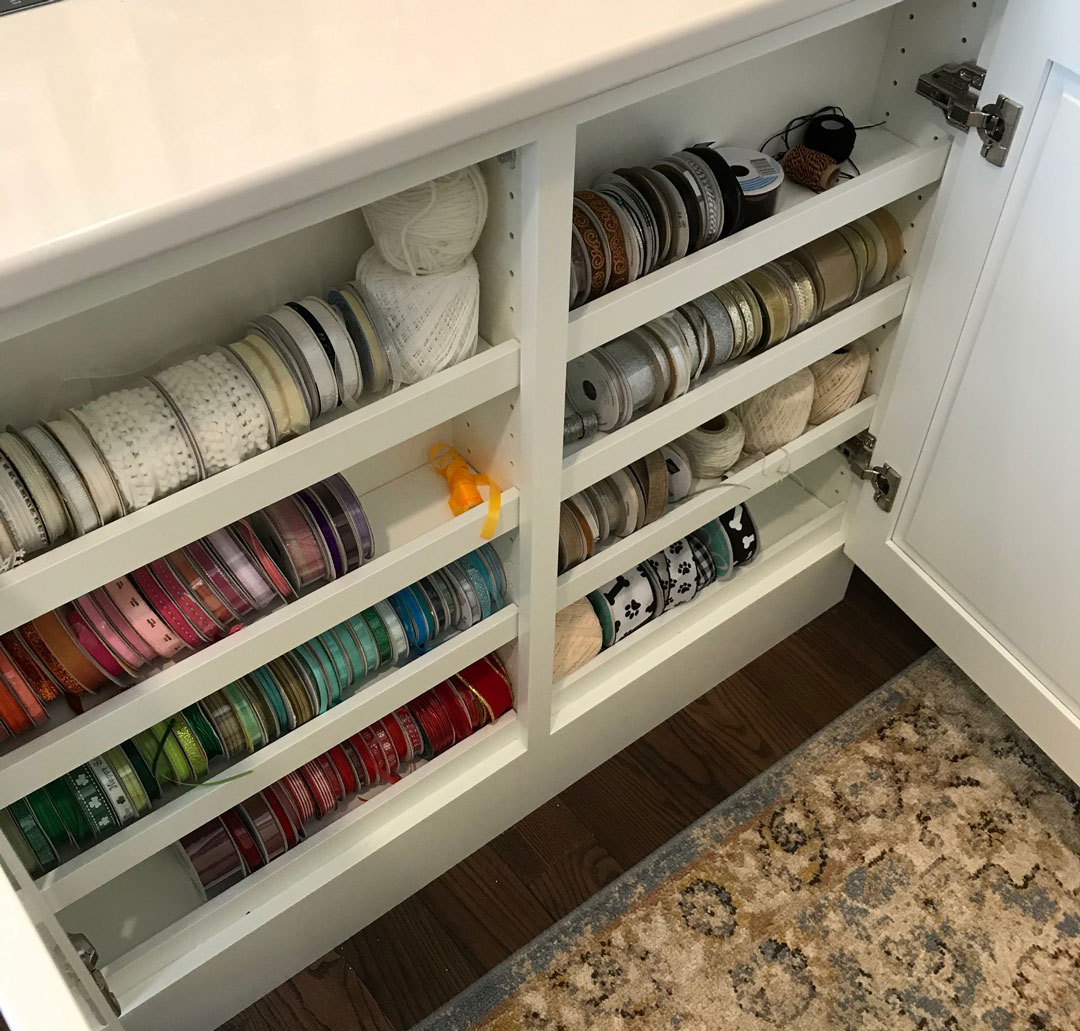 All of Tina's cutting tools and printers are hidden away in a cabinet drawer, with electrical outlets inside to hide the wiring. She also stores most of her supplies like paints, markers, chalks, envelopes, stencils, embossing powders, blending brushes, and stamp sets in the cabinets.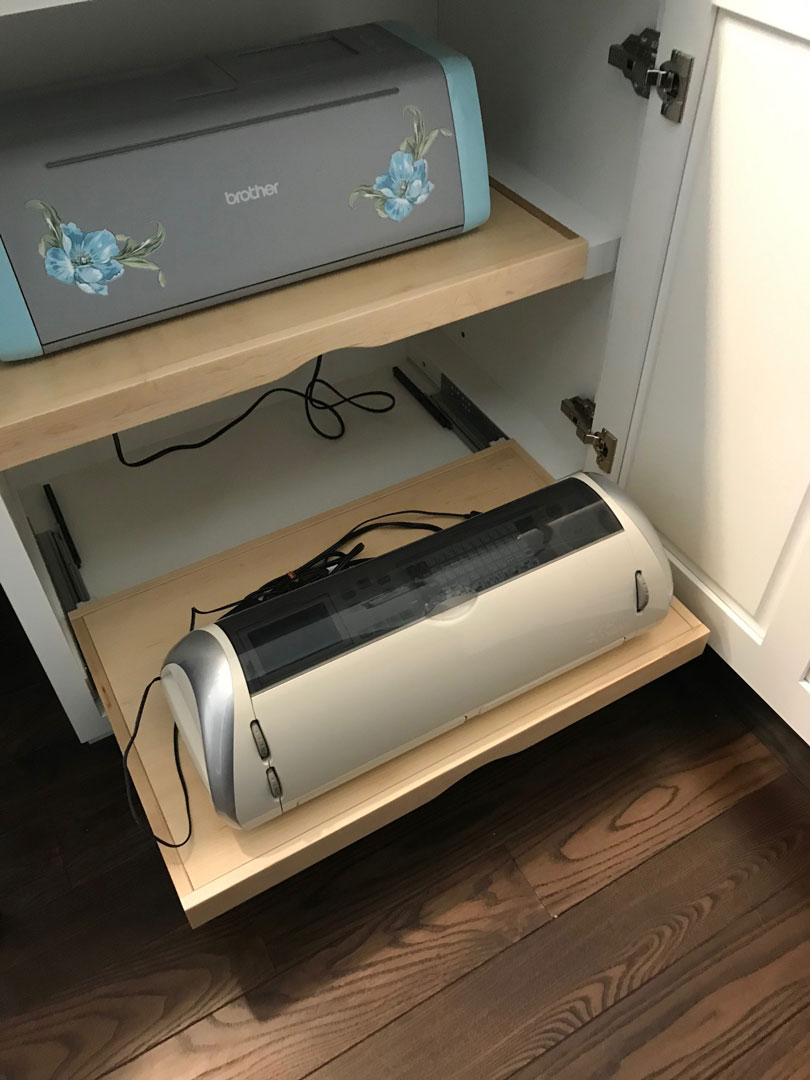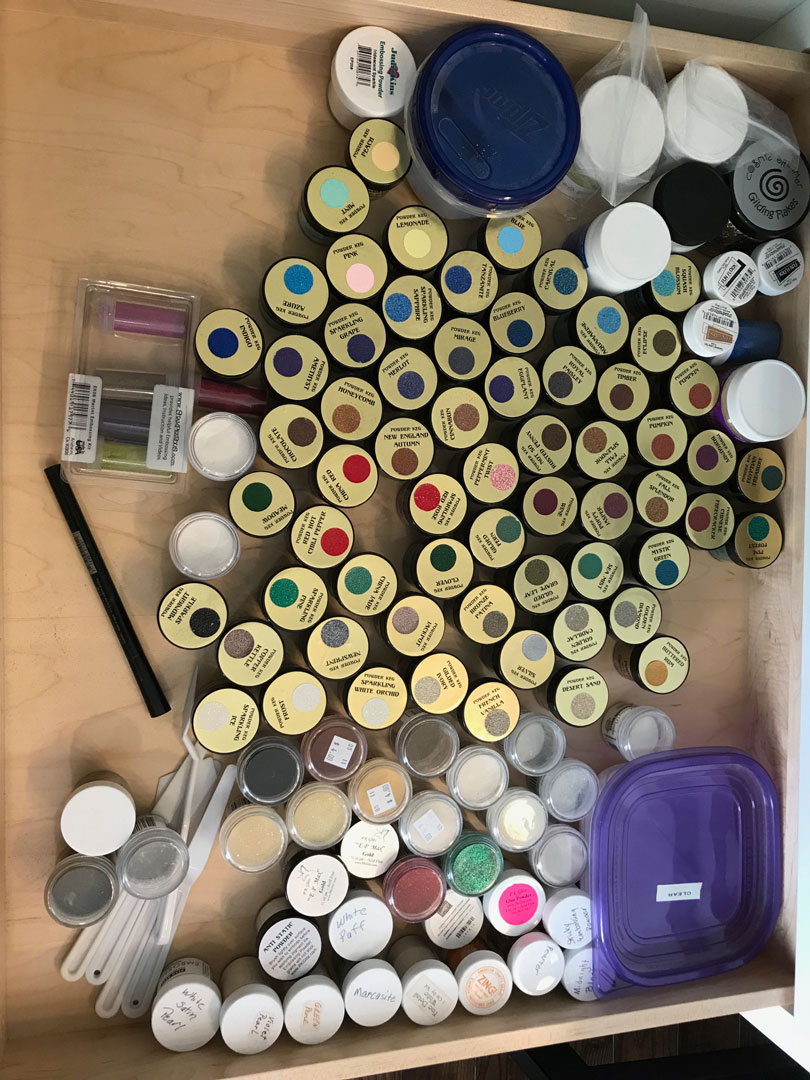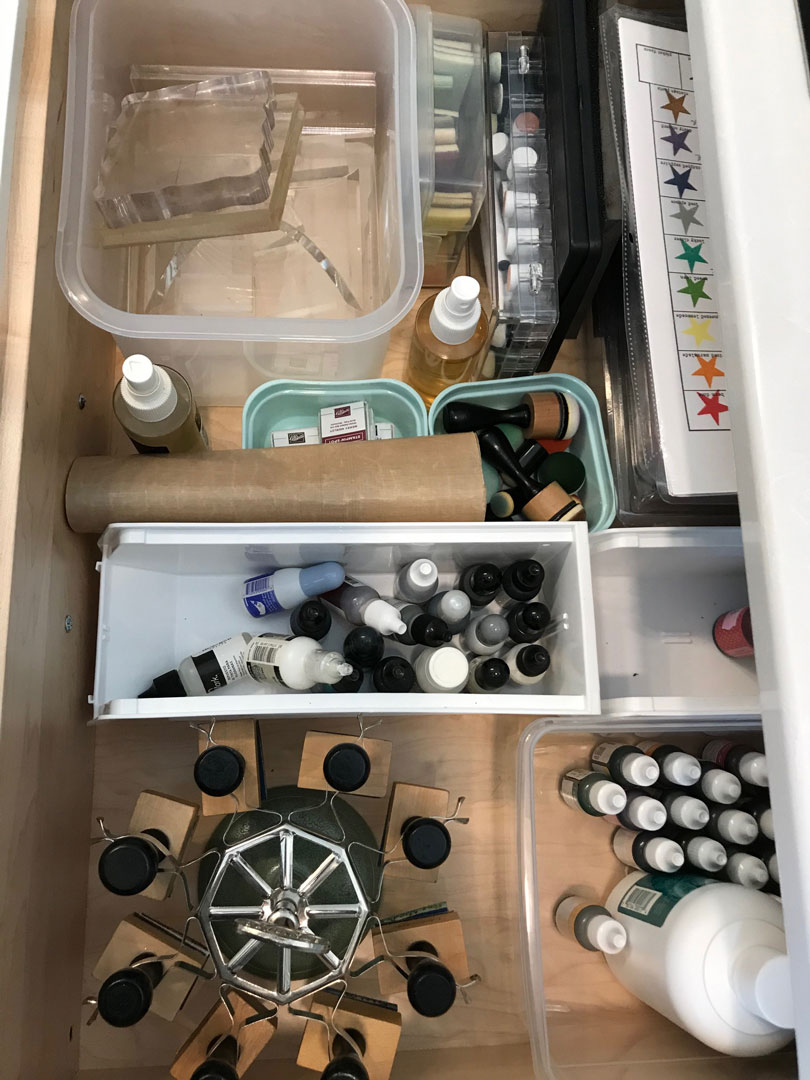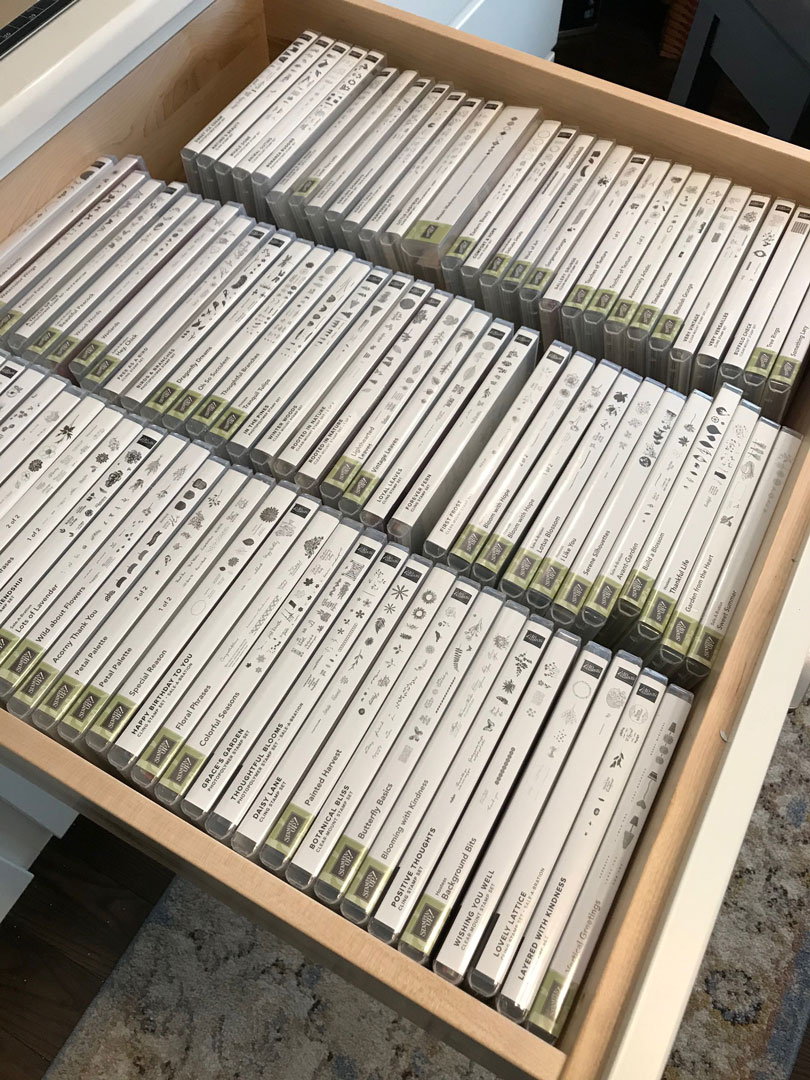 Tina's paper is stored in Hanging File Folders in a drawer. She organizes her solids by color family and patterns by theme. She also has categories for foil, glitter, textured, etc. Tina uses the Paper Sleeves to organize her scraps. "I especially like the paper sleeves. I pull out what I want to work with and when I am done with a project, I store scrap in the paper sleeve to use again. This eliminates waste and the need for separate scrap storage, " she says.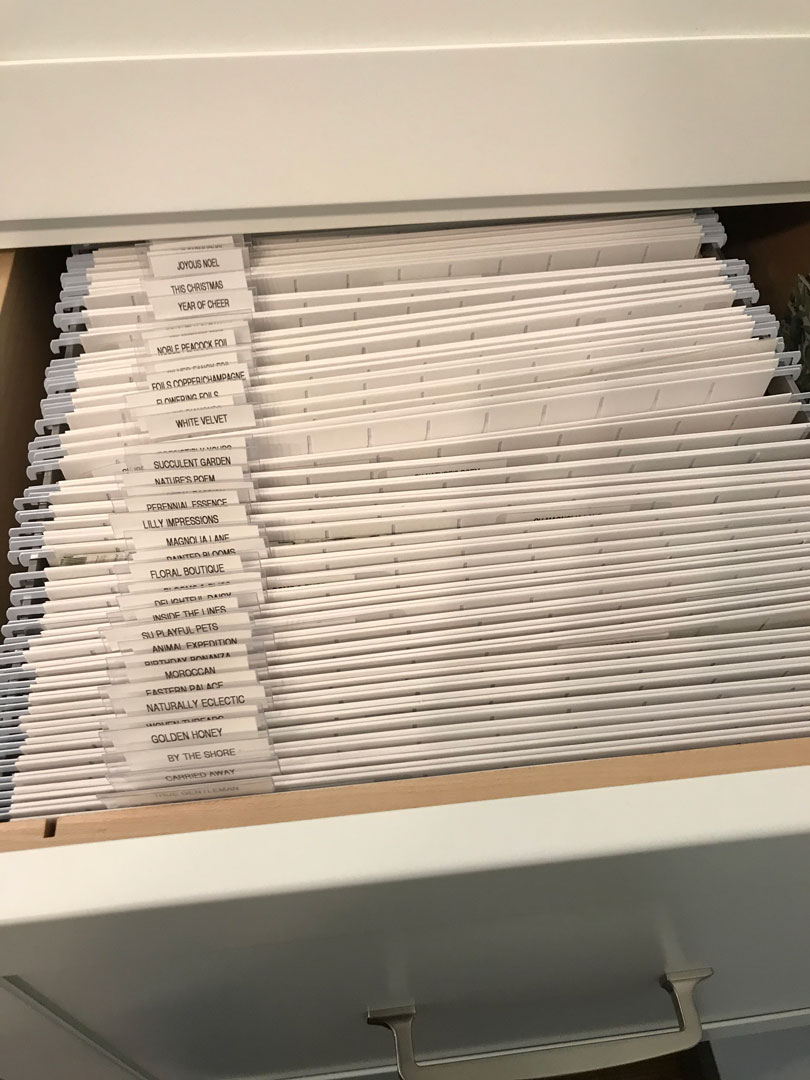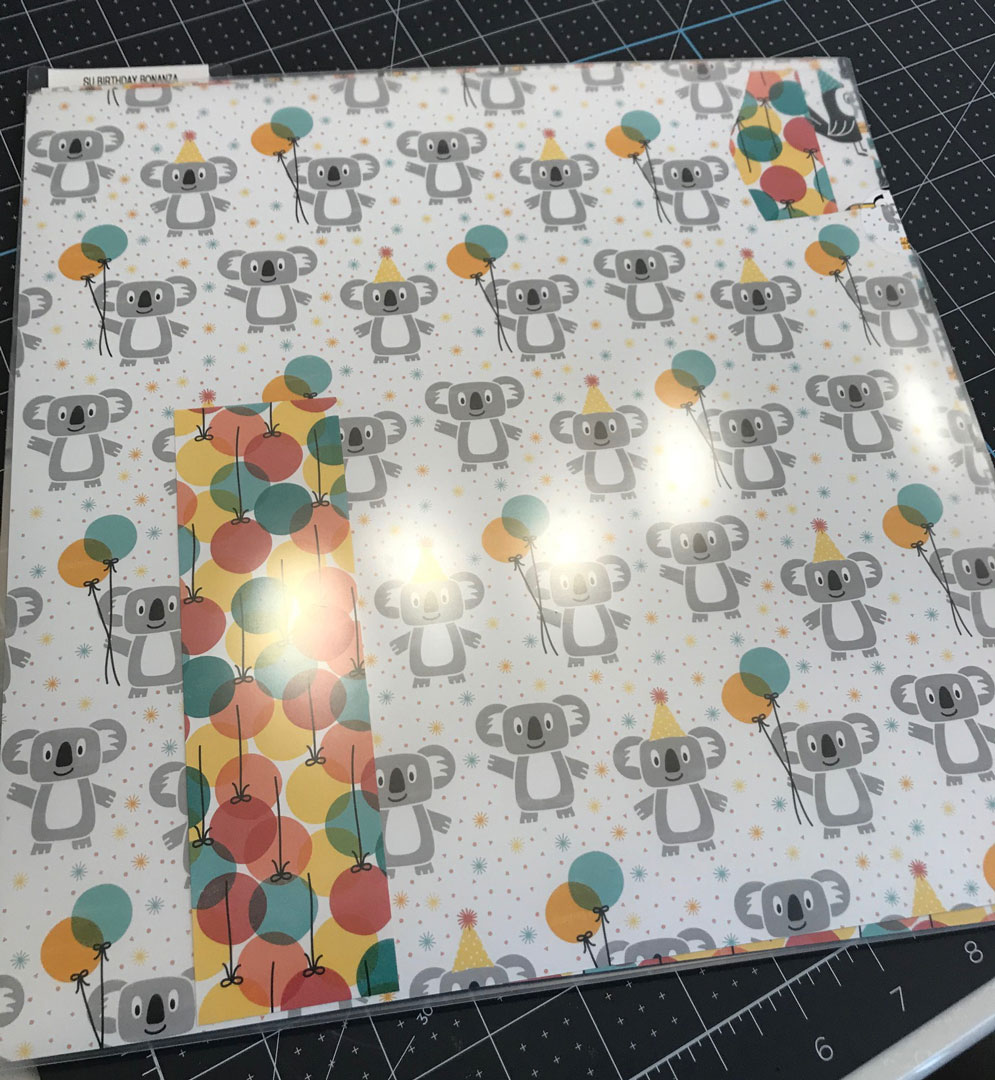 Wood mount stamps are neatly organized in the Drawer Cabinet. She labels each drawer with its theme.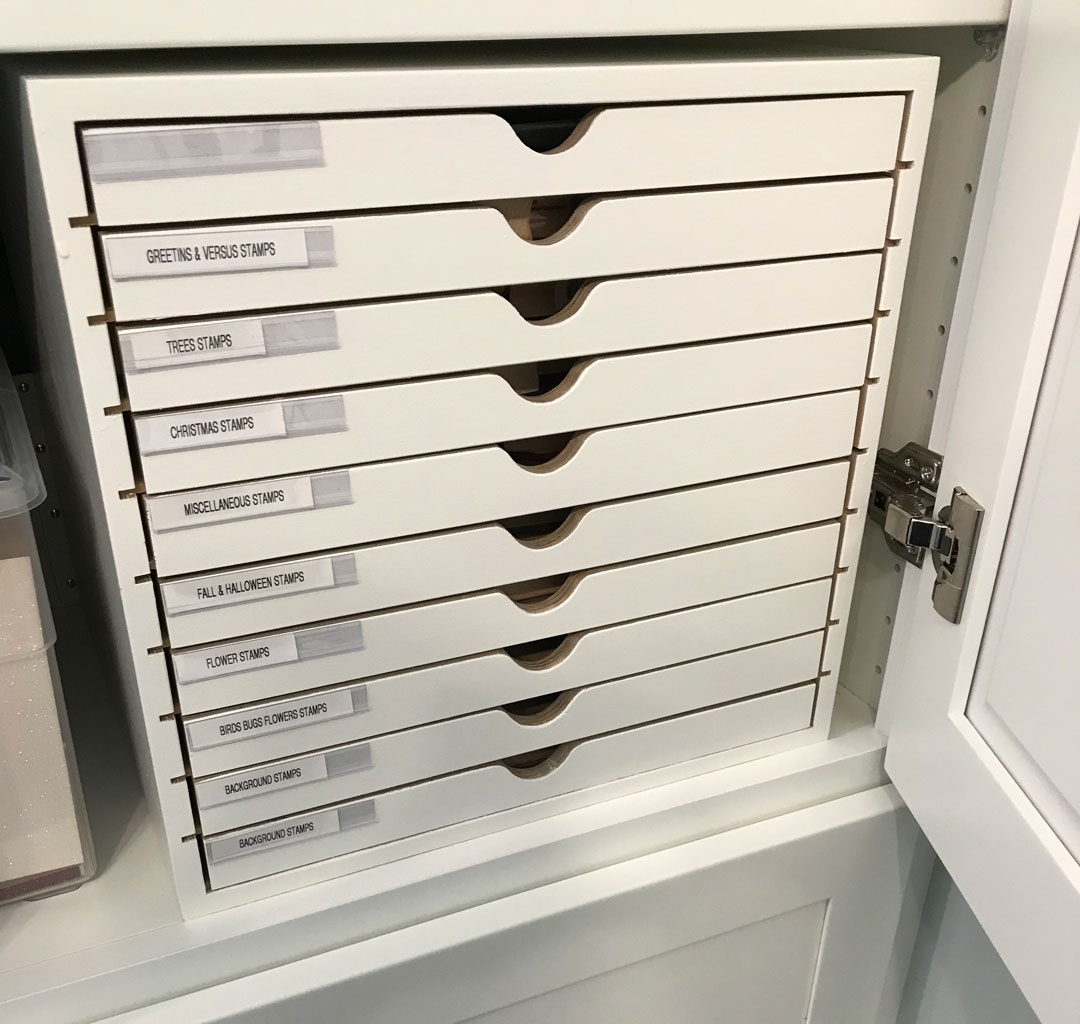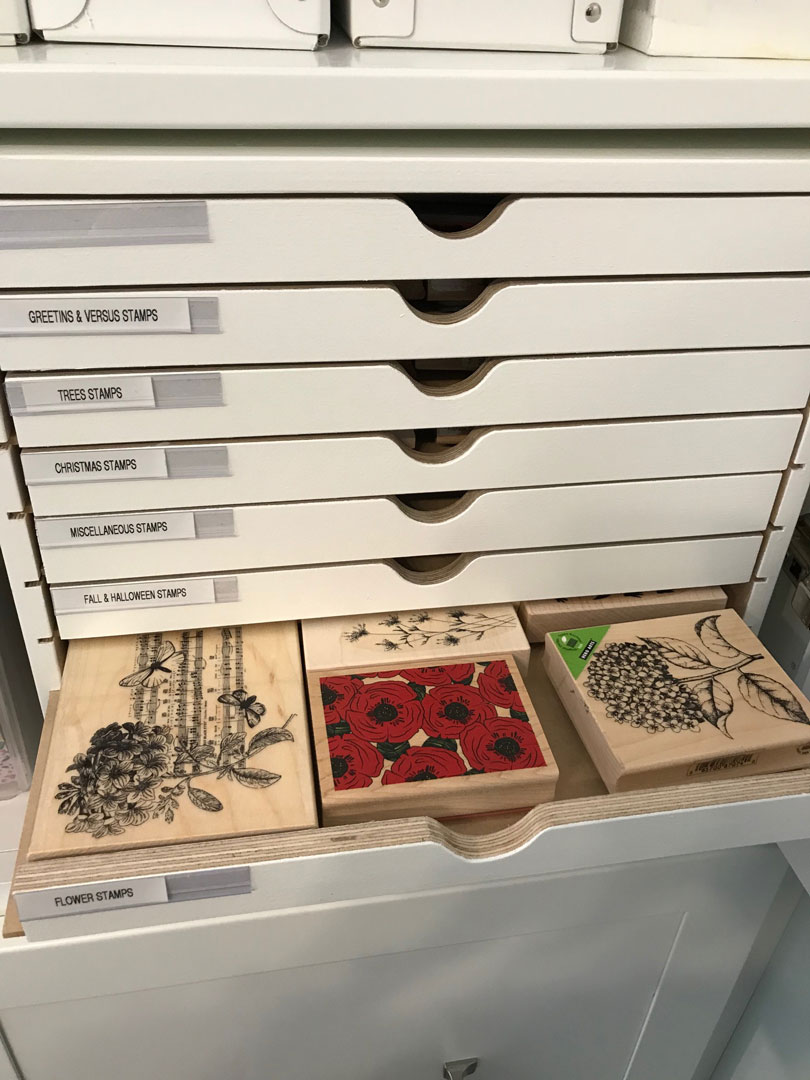 Craft organization is personal. It's essential to create a space that fits your needs and creative style. For some, it's keeping all of your supplies visible. For others, it's keeping everything hidden for a clutter-free space.
We want to give Tina a special thank you for sharing her space and organization ideas. We hope it inspires you on your journey to organizing your craft space!
If you would like to be our next Studio Showcase winner and have the chance to receive $75 in-store credit, here are a few hints: clean up your space, snap some photos (4 or more) from a few different angles, and include some comments about what you love about your area and your Stamp-n-Storage products. Then, you will be entered into our monthly drawing. Email your entry to: contact@stampnstorage.com.