September Studio Showcase: Lynne F
There's one word for this craft room. Magnificent.
Lynne F is our September Studio Showcase winner and we are in awe of how exquisite her space is! Not only are her craft supplies beautifully organized in Stamp-n-Storage units, but also her cabinetry and counter tops are just as stunning. Wouldn't you love to spend some time crafting in this gorgeous room? We would!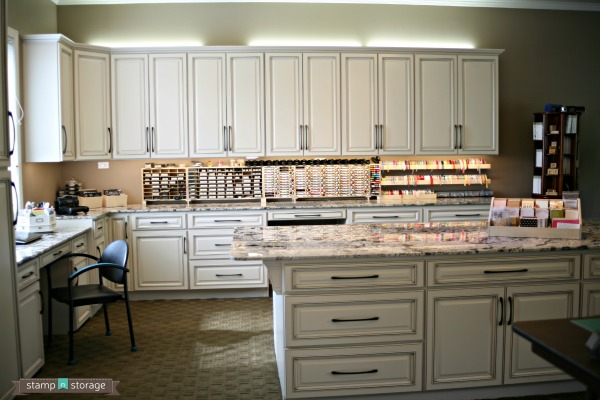 One look at this studio and we can't get over how neat and tidy it all is. There's something about having lots of white and other natural colors that creates a classic, crisp layout and design. Let's take a closer peek at everything!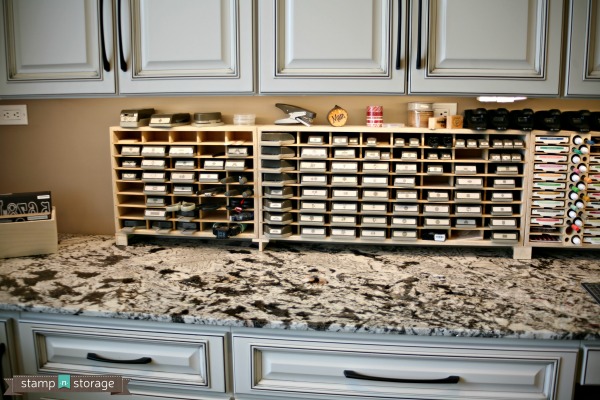 In the photo above, Lynne has two Stamp-n-Storage Lock-Down Punch Holders. It's great that she was able to add on another unit to extend her collection, yet keep them all in the same area. Did you notice that Kickstands are used to raise this storage up higher?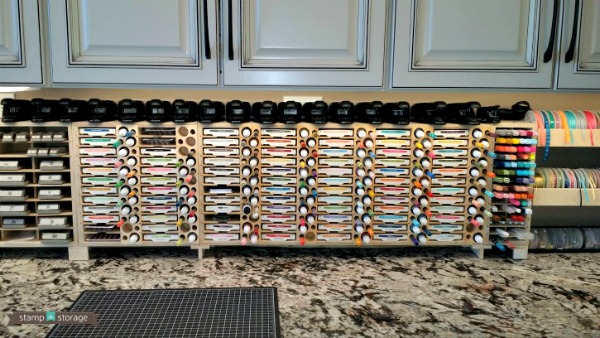 Wow! How pretty are those ink pads, markers, and refill bottles in the Stamp-n-Storage Combo Holders? Lynne also put two different sizes of the Combo Holder next to one another (a 24 and a 60). To the far right is a Marker Holder for Blendabilities™ (no longer available). We love how she used the top of the Stamp-n-Storage products for a place to keep other craft room supplies orderly too.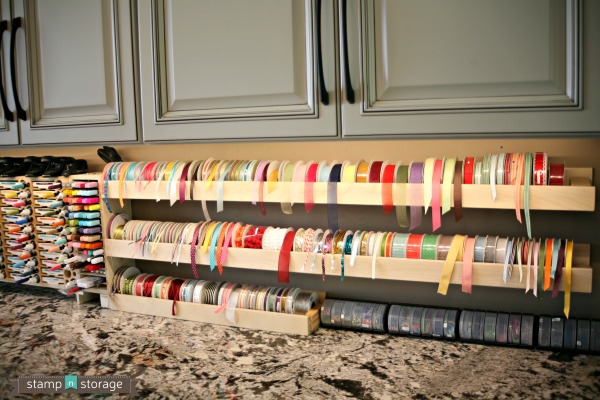 Lynne really enjoys seeing her colorful ribbon collection that is set inside the Stamp-n-Storage 48" Ribbon Holders. With the large amount of ribbon storage and an extra easy way to access her colors, she's streamlined the process of adding pretty ribbon embellishments to any project!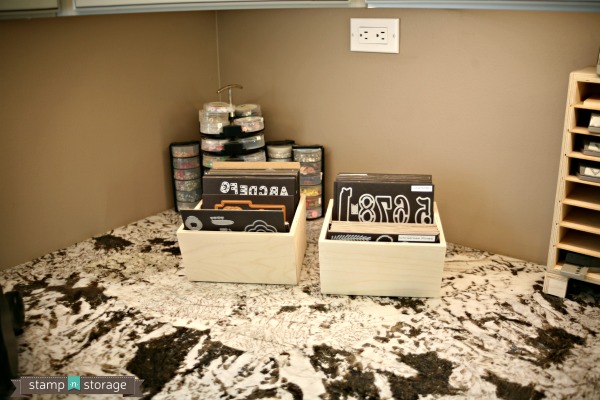 Above are two Wafer Die Totes with Magnet Cards which keep Lynne's wafer die collection organized.
Lynne told us, "The wafer die storage has been one of my favorite things from Stamp-n-Storage. I have so many dies in each box. I can flip through all of them to see what I have."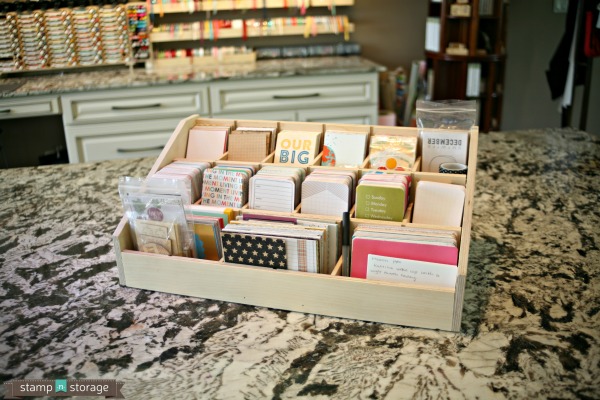 On Lynne's middle island, she has her Project Life® cards displayed in an 18 Pocket Scrapbook organizer. This way, if she's scrapbooking, she can easily grab any card that she's looking for.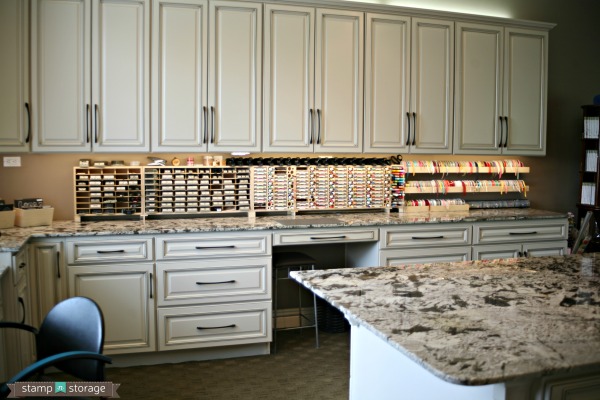 What a view! No wonder Lynne loves spending time crafting in this space.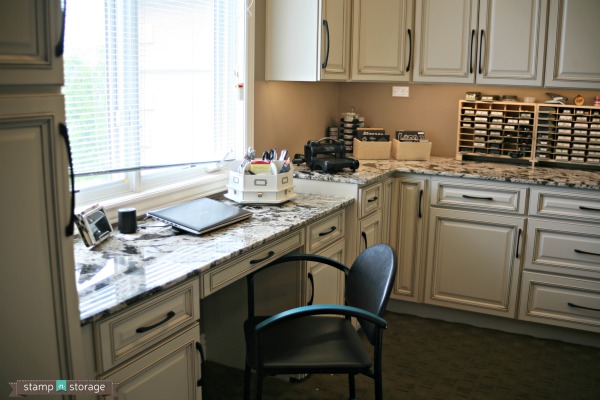 Above, we see a close up of Lynne's desk area where she can also work at her laptop. This room is quite multi-functional!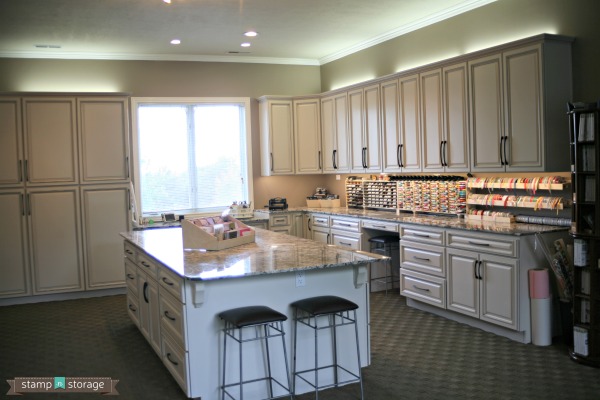 We're so excited that Lynne is loving her studio which is perfectly accessorized with Stamp-n-Storage products that give her space the most functionality, and allow her time for creativity to increase!
----------------------------------------------------------------------------------------------------------------------------------------------------------
Would you like to be our next Studio Showcase winner and have the chance to receive $75 in store credit?
Here are a few hints: clean up your space, snap some photos (4 or more) from a few different angles, and include some comments about what you love about your area and your Stamp-n-Storage products. Then, you will be entered into our monthly drawing. Email your entry to: contact@stampnstorage.com.