May Studio Showcase Winner
Our May Studio Showcase winner is the perfect example of how you can take a room with a challenging shape and turn it into an amazing craft space. However, like many craft studio designs it was a long journey. Denise moved into the house with her family in 2013. Her crafts were unpacked in a basement room that was rarely used because it was cold and dark. In 2016 her husband decided to finish part of the basement with a media room and Denise jumped at the opportunity to also design the craft room she always dreamed of.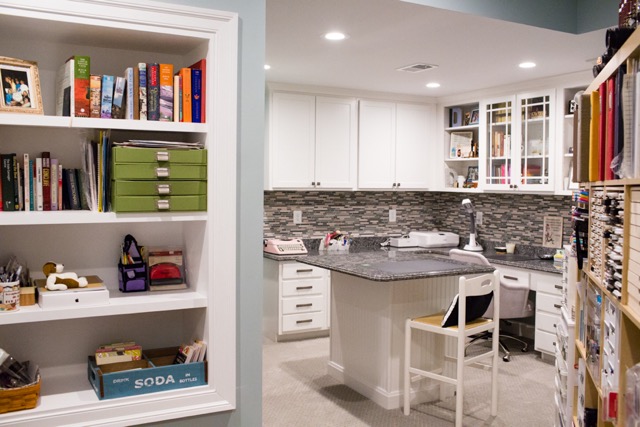 Denise began working on the studio design by getting ideas from online video series' like Crafted Spaces and other photos of studios. One of her biggest challenges was planning around the odd shaped room.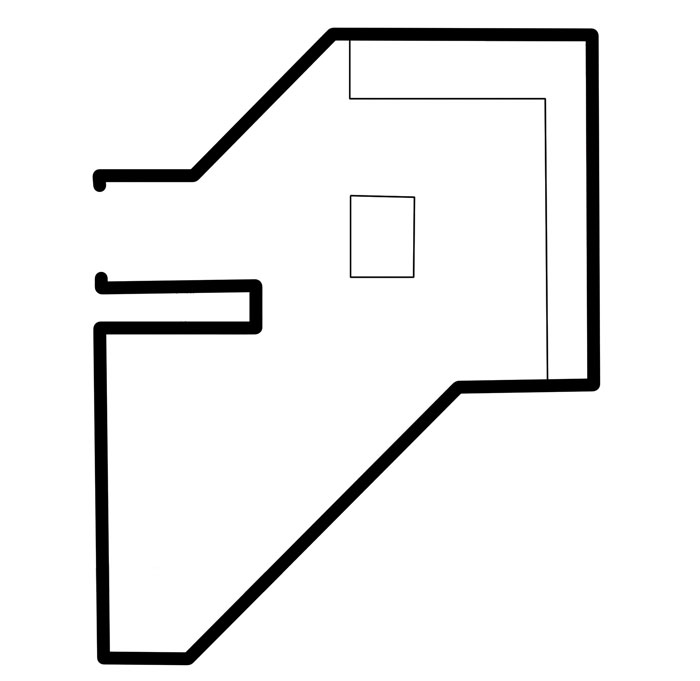 Denise sat down with a building contractor to design cabinets, counter tops and a back splash. "I was originally going to do white granite counter tops but when I went to the warehouse and saw all the beautiful colors, I decided to go with the Blue Pearl. I added the back splash for a little more interest and to pull in some of the gray from the carpet" Denise says. The contractor also added LED lighting under the cabinets and slide out shelves on her island to hold her cutter and mats.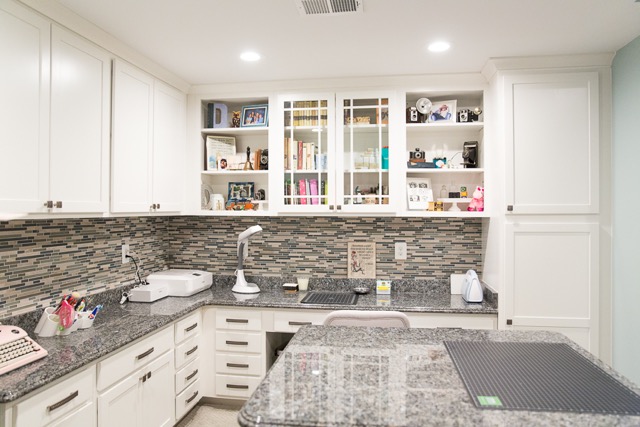 The walls are painted with a beautiful blue. "It's my very favorite color" Denise says. She even thought out the flooring and chose to go with a carpet called Sea-Salt to keep the space warm and cozy in the winter.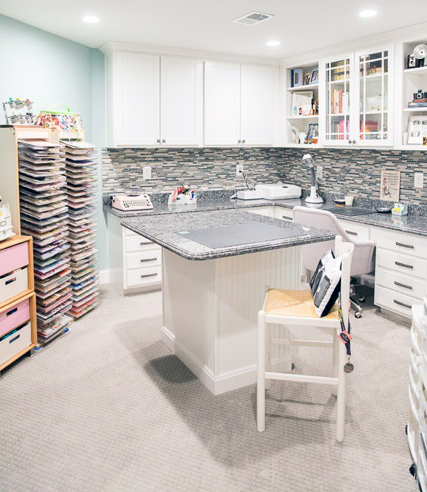 Denise kept her IKEA® unit from her previous craft room and added the Stamp-n-Storage Marker Nook, Stacked Marker Holder, Ink Pad Holder, Drawer Cabinet and Paper Holder. "My Stamp-n-Storage products make it so much easier to find what I need quickly and make it easy to clean up too" she says.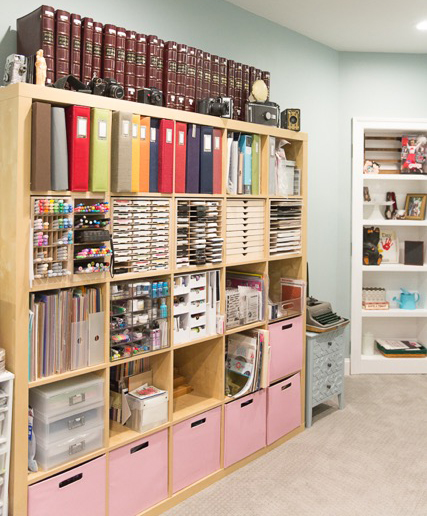 "I bought the Drawer Cabinet before I knew how I was going to use it...I just liked it and knew it would be great for something!" Denise says. She currently uses the Drawer Cabinet to store her specialty ink pads and papers like vellum, mulberry paper or acetate. "It protects these delicate papers and I don't have to dig around looking for anything because the drawers are nice and shallow" she says. Denise also plans to get a few Accessory Trays to add to the drawers.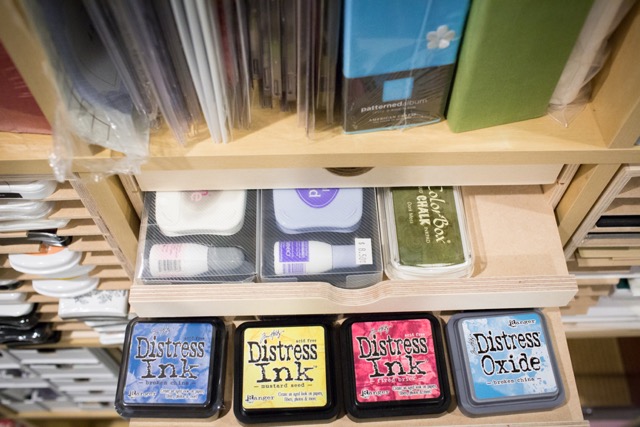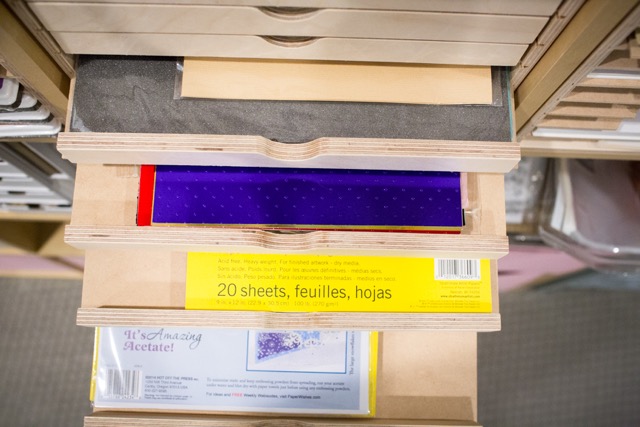 "I also love my Stamp-n-Storage Magnet Cards, Wafer Die Storage and Emboss Folder Storage. Anytime I'm die cutting, I can just pull out the bin and flip through it to find what I need" Denise says.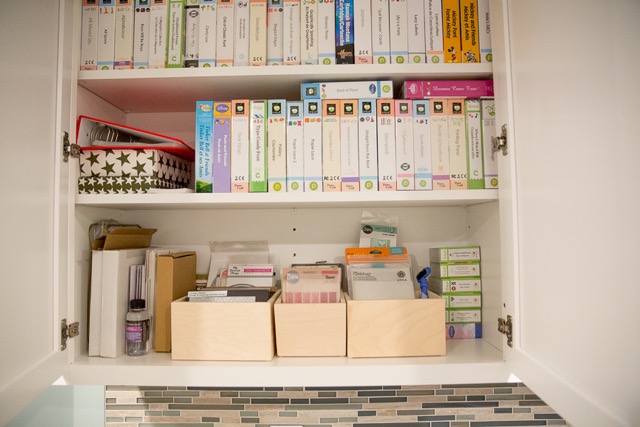 We think the four month journey to this beautiful space was well worth it. Denise calls it her private oasis...and with her craft supplies, albums, favorite books and antique camera collection here...we can understand why. Thanks for sharing your amazing space with us Denise!
---
Would you like to be our next Studio Showcase winner and have the chance to receive $75 in store credit?
Here are a few hints: clean up your space, snap some photos (4 or more) from a few different angles, and include some comments about what you love about your area and your Stamp-n-Storage products. Then, you will be entered into our monthly drawing. Email your entry to: contact@stampnstorage.com.