May Studio Showcase Winner - Kimberly D
We were pleased to choose Kimberly D as our May Studio Showcase winner. Her studio has a cool, retro vibe with the turquoise and red accents of color splashed throughout the space. She enjoys how her craft room feels so organized and now can be easy to work in!
Do you want to be our next Studio Showcase winner and receive $75? Here's a few hints: clean up your space, snap some photos from a few angles, and include some comments about what you love about your area. Then you will be entered into our monthly drawing. Email your entry to contact@stampnstorage.com.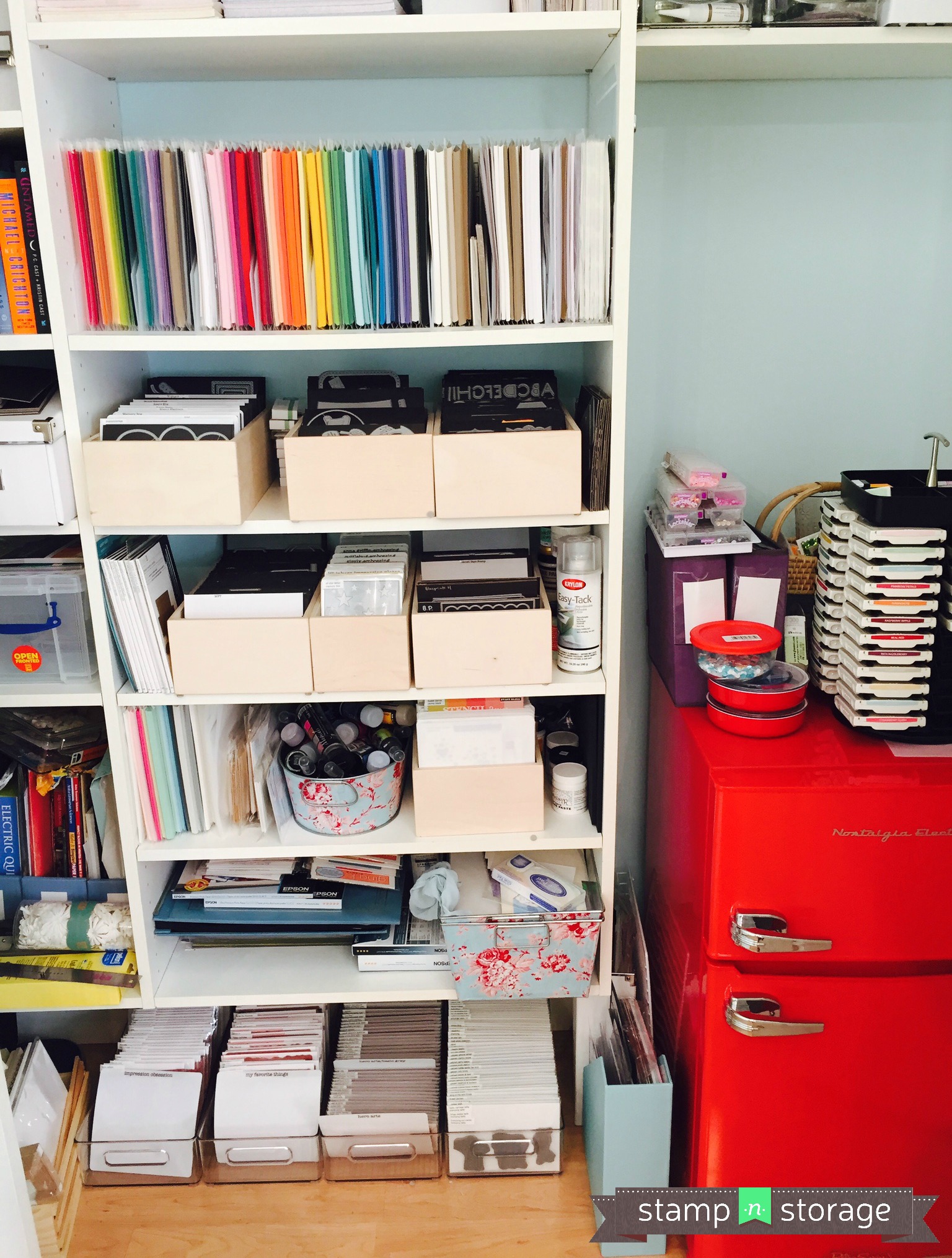 This is the inside of Kimberly's closet. We love the classic look of the red, mini refrigerator that she has next to her shelf storage. We can see that she has incorporated both Emboss Folder Totes and Wafer Die Totes onto her shelves. The Totes are just the right width for Kimberly to store her folders and dies, and the angled back makes it easy to flip through them even on the shelves!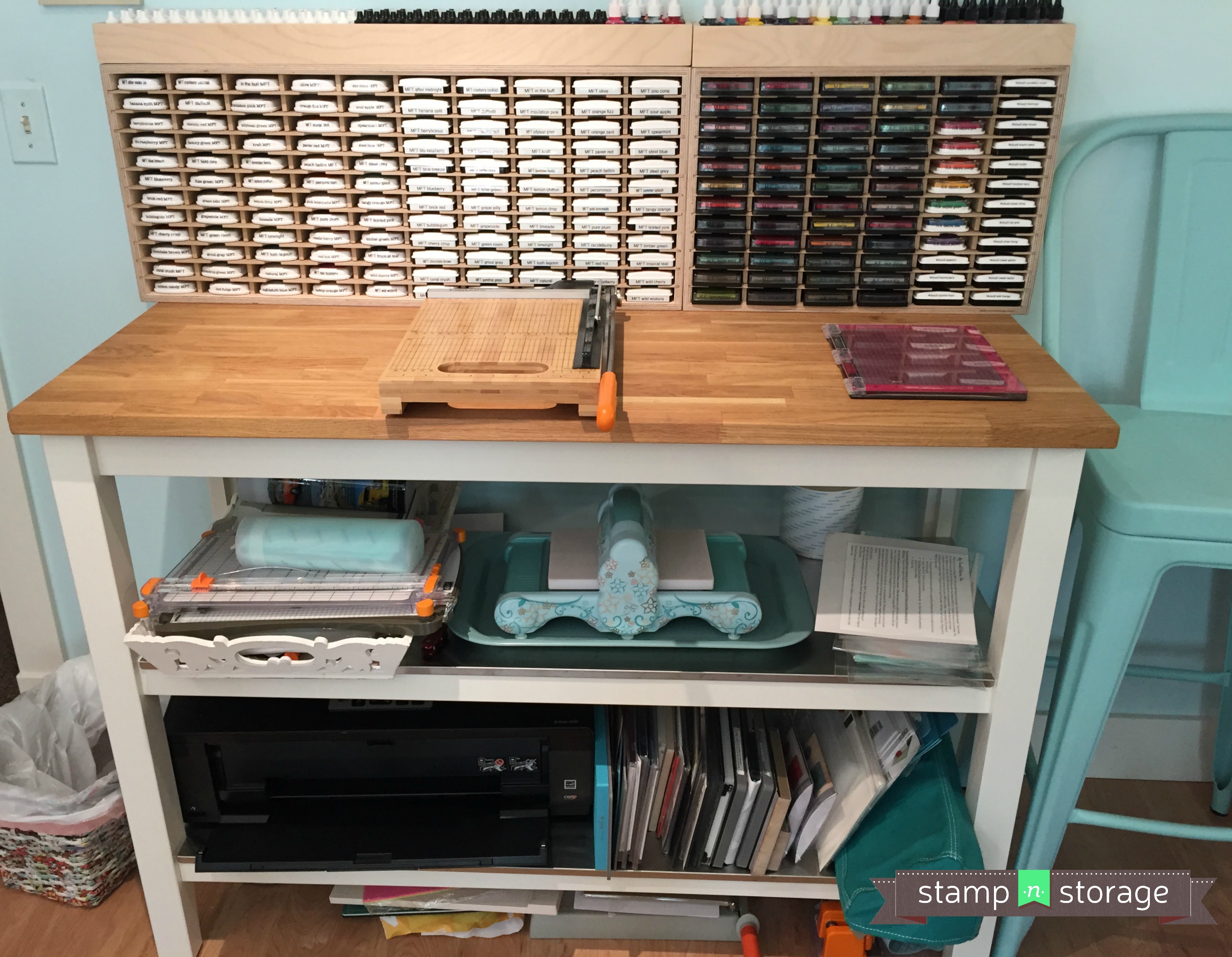 Kimberly had requested a special order for storing her ink refills in custom made boxes. She has placed them above her two Slim Ink Pad Holders. Now all of her ink refill bottles are organized in one spot and are easier to access than ever before! She can sit at her pretty turquoise chair and spend hours crafting at her desk as her favorite supplies are all within her line of vision.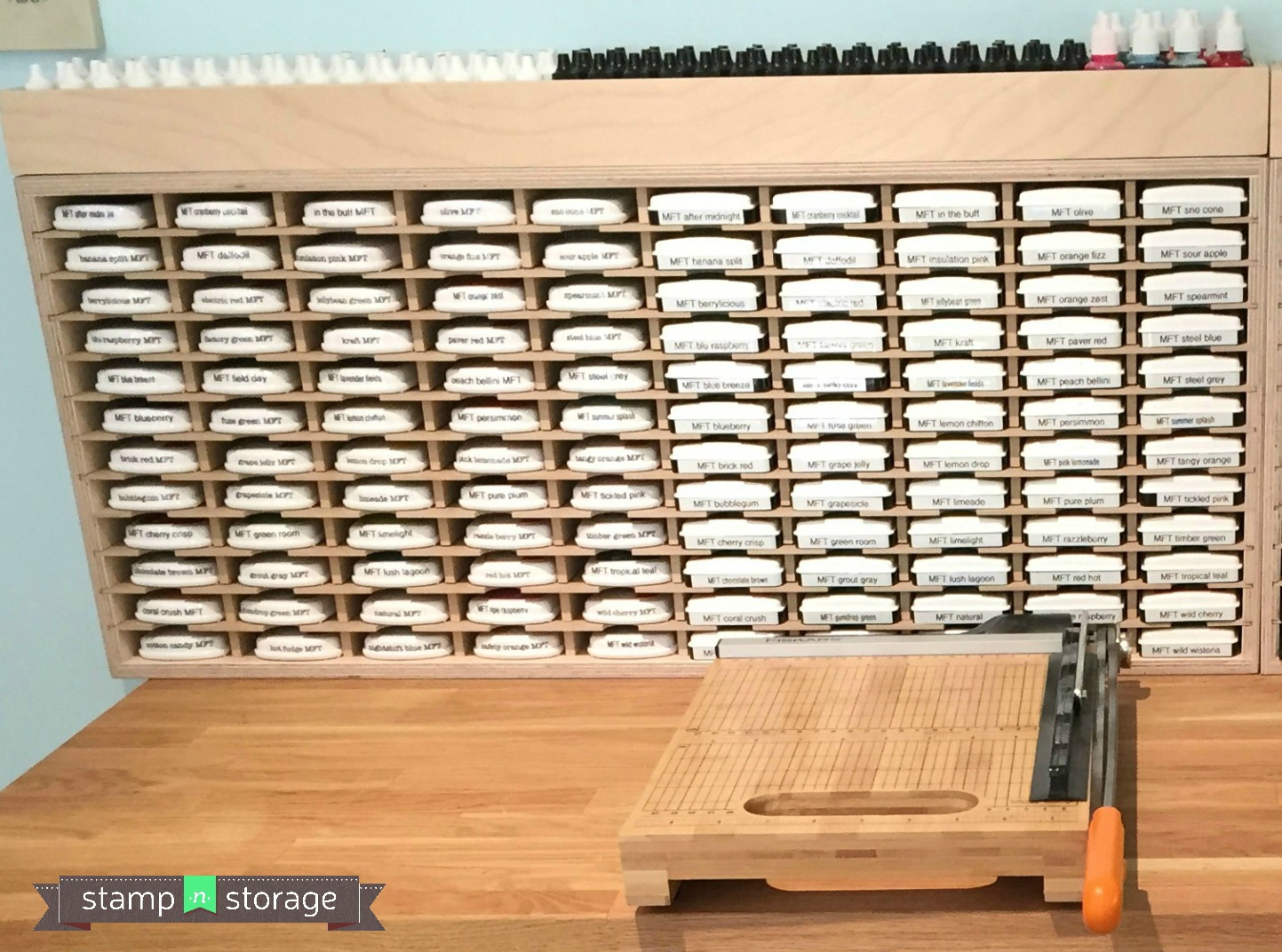 At Stamp-n-Storage, we frequently make custom orders for our customers. Would you be interested in owning an ink refill box such as the one that is shown above? Let us know! Email us at contact@stampnstorage.com today.