January Studio Showcase Winner - Elizabeth R
After reviewing our latest Studio Showcase contest entries, we have chosen Elizabeth R as our winner for January!
Would you like the chance to take part in our monthly contest? Just submit a few photos of your creative studio space and email them to contact@stampnstorage.com. The winner will receive a refund of $75 from their most recent purchase, as well as their studio entry showcased on our blog.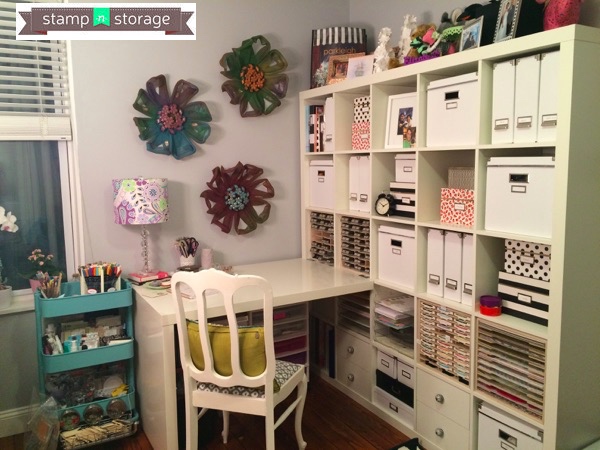 We here at Stamp-n-Storage are very impressed with this beautiful studio which Elizabeth has created for herself. She has worked wonders in her small space to make room for endless crafting opportunities!
At the heart of the room is a very functional IKEA desk which compliments the usage of the KALLAX IKEA wall shelving on the far right side. Paired together, these pieces couldn't be a better fit for a studio of this size.
Can you tell how many Stamp-n-Storage products Elizabeth has incorporated into her crafting area? Let's take a closer look and find out.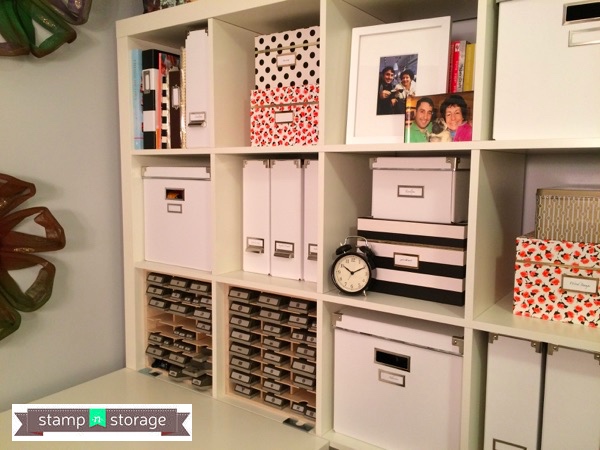 Here's the first product. She has purchased not only one, but two of these Lock Down Punch Holders to store her punch collection. Now she can easily obtain all of her favorite punches as they are organized on the shelf beside her.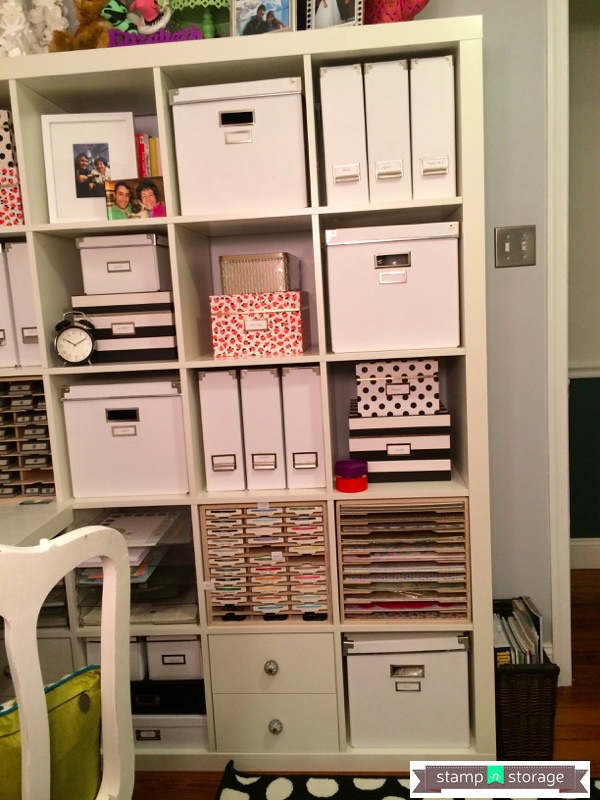 Above, Elizabeth has also added both the Standard Ink Pad Holder on the left, and the Paper Holder on the right to her shelving display. These two Stamp-n-Storage products keep her stamping and paper crafting items readily accessible as she sits at her desk. How convenient!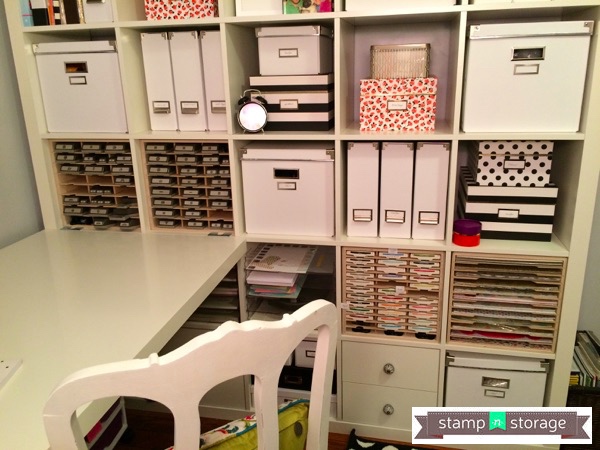 One of our favorite things about the organization of Elizabeth's space is that she was able to purchase our products in the IKEA sizing to fit snugly inside each of her IKEA wall shelving compartments.
Here's what Elizabeth had to say about making the most out her IKEA shelving:
"Eventually I would love to fill up more of the compartments with more of the ink pad storage and punch storage (maybe a whale tail one!). I know I don't have many products yet, but with the small space I have and my need for organization, these 4 products have made a huge difference!"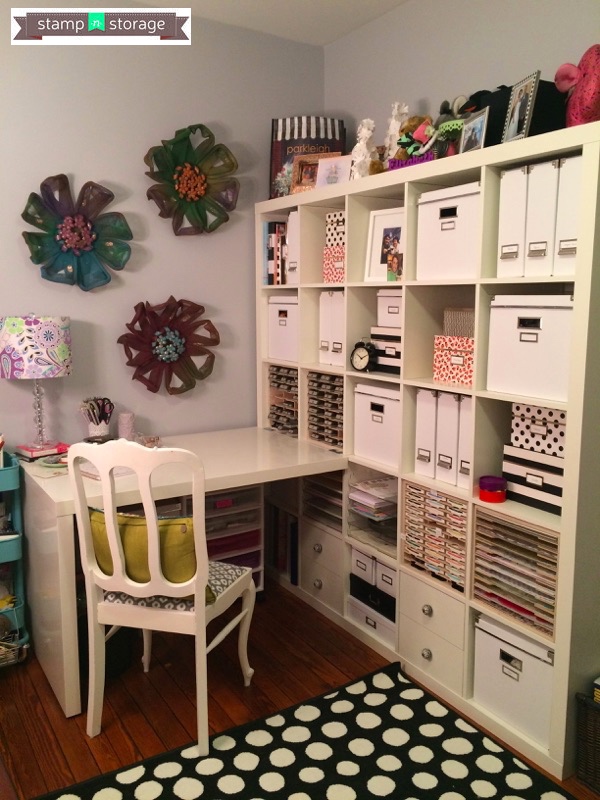 Above is a full view of the studio. We can see that there is even bonus room underneath and to the right of her desk. What a practical way to combine both her work and shelving spaces!
Also, isn't the chair with the pillow a cute addition to her desk? With the mix of bright colors, patterns, and textures in her decor, this has really helped Elizabeth define this studio as her own. It is surely somewhere where she could spend hours of her day crafting away!