January Studio Showcase Winner: Deborah
Our January Studio Showcase winner, Deborah, has designed and organized a craft room that truly shows her passion for both creating and organizing. She and her husband had recently moved across the country and were now empty nesters. Building their next home was the first time they could design specifically for them and not the kids. "We knew that a craft space was very important for me, so I spent a lot of time thinking about the kinds of crafts I do, the kind of materials I have, and the kind of space I would need" Deborah said. She does a mix of card making, inking, and small crafts with paint.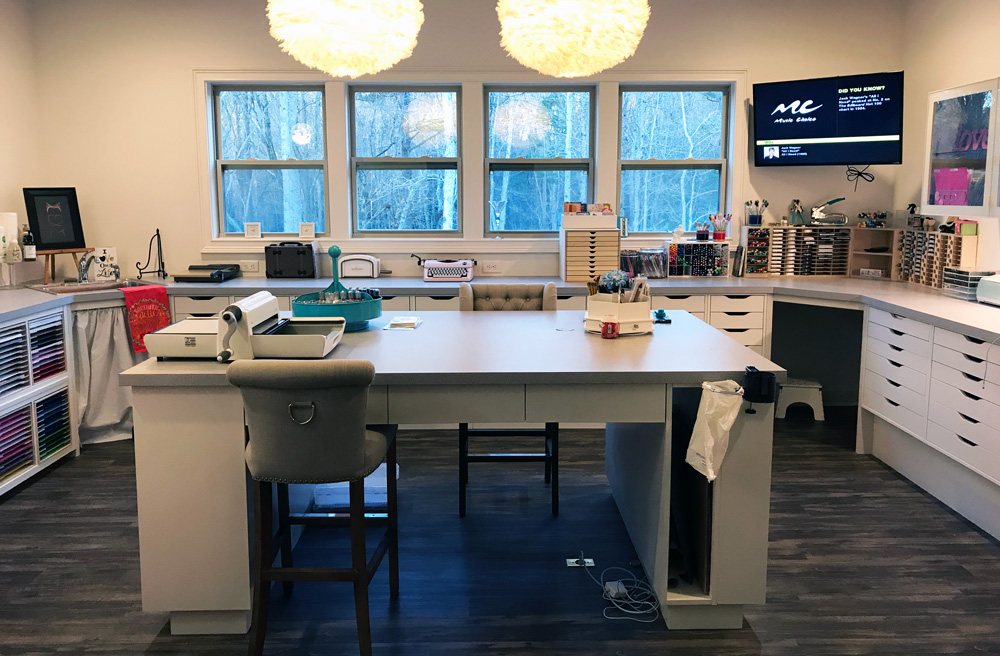 Deborah's craft room planning began with researching and viewing several craft rooms online. She and her husband put their ideas on paper and her husband then made a full diagram complete with measurements for the builder. For storage solutions they decided on Stamp-n-Storage for paper, ink pad, embellishments and marker storage. "Stamp-n-Storage is a key piece to my organizing system." Deborah says. She has all of her single colored card stock in the 12x12 Paper Holders that fit in the IKEA® Kallax shelving units.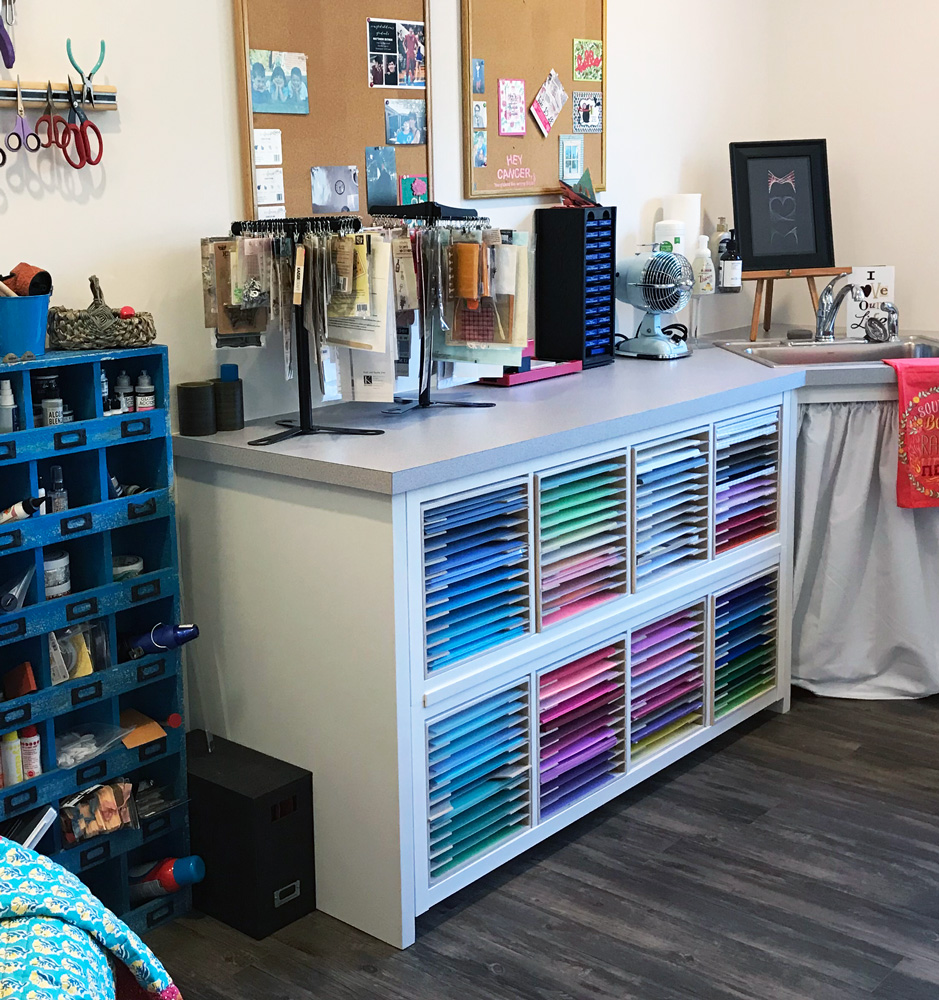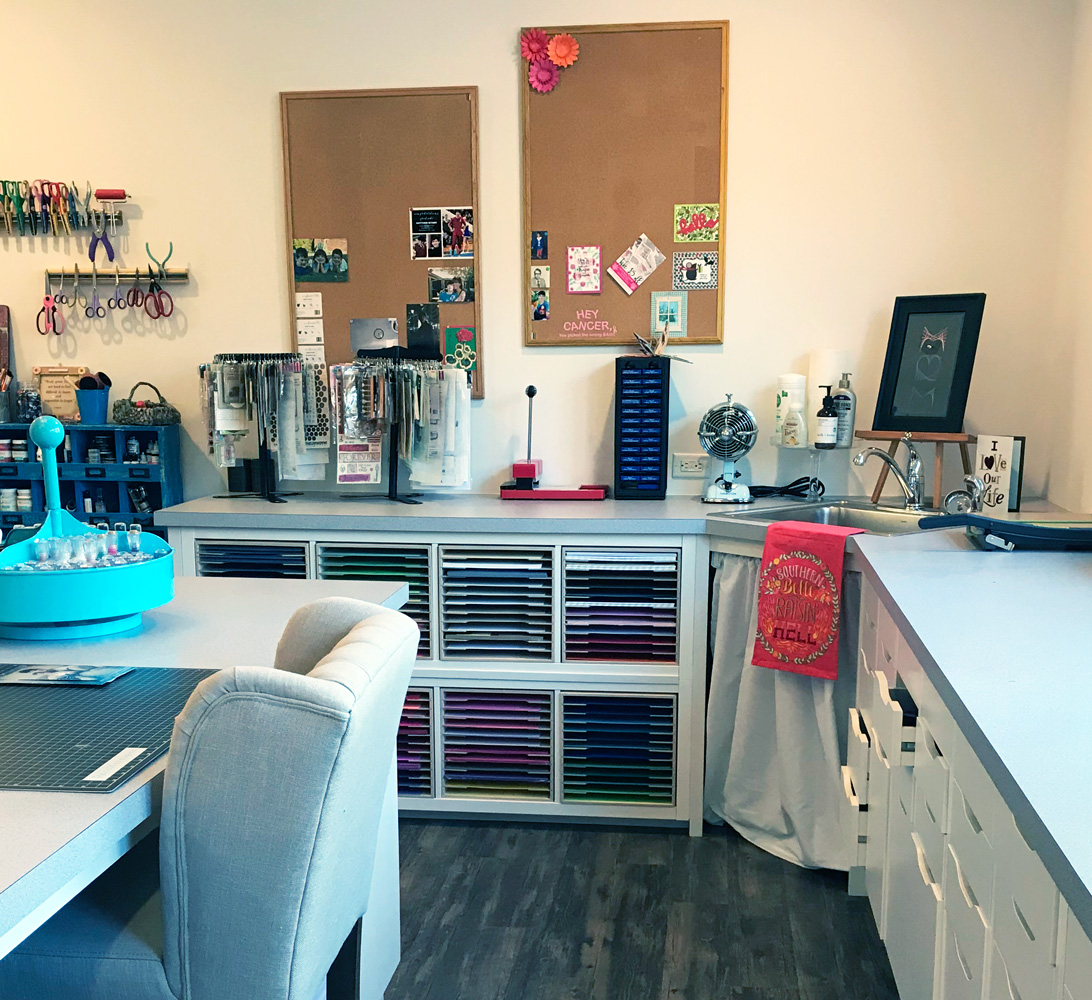 Deborah uses the Stamp-n-Storage Drawer Cabinet to store her embellishments with the added Accessory Trays. Her counter also holds the Distress Ink Pad & Refill Holder, Corner Shelf, Slim Ink Pad Holder and the Marker Nook. "The Marker Holders and Ink Pad Holders make organizing the items I need in my reach so easily accessible" Deborah says.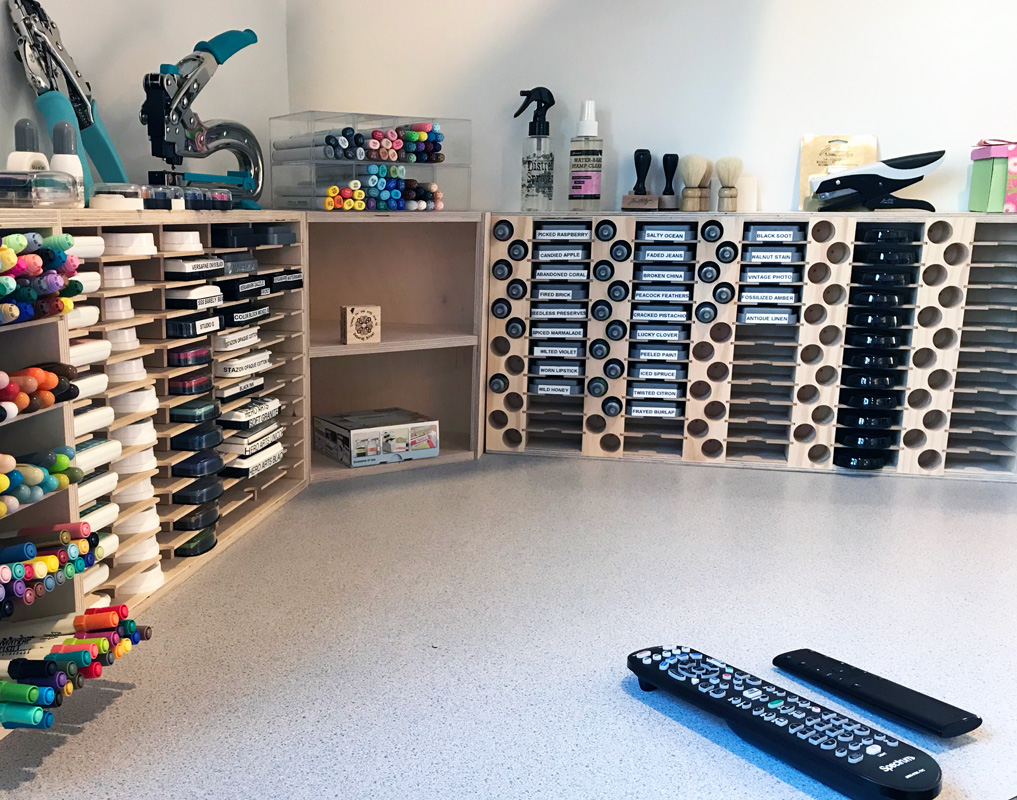 The drawers and cabinets were purchased from IKEA®, and framed by the carpenter who also added the counter top.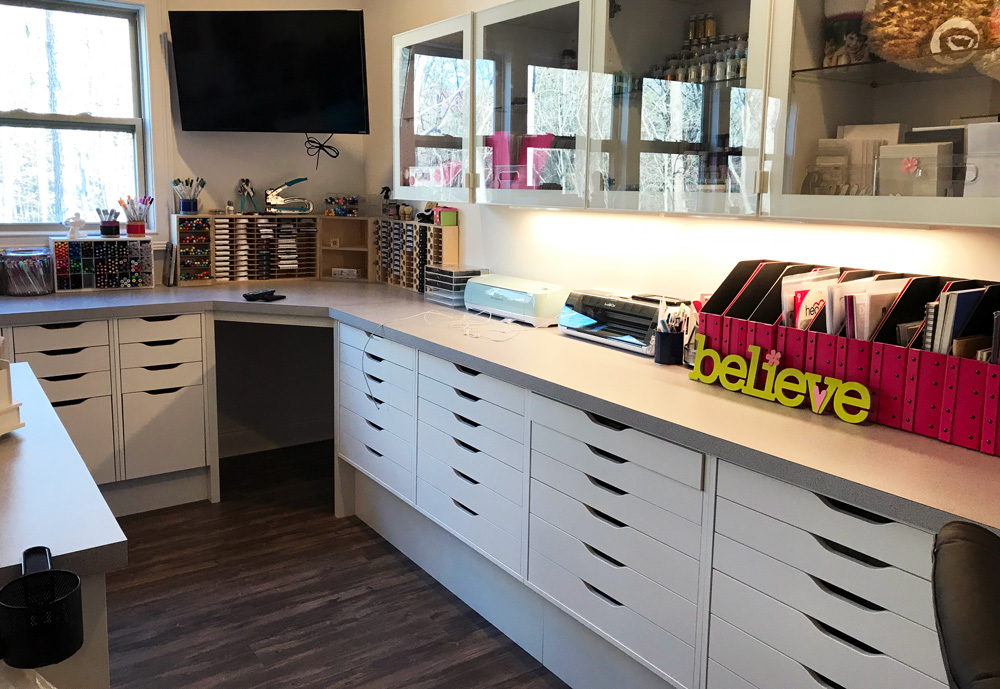 The center island was custom built and is approximately 6X7 feet. It has a spot for washi tape and/or ribbon on one end, shelves on the other end, and drawers in the middle.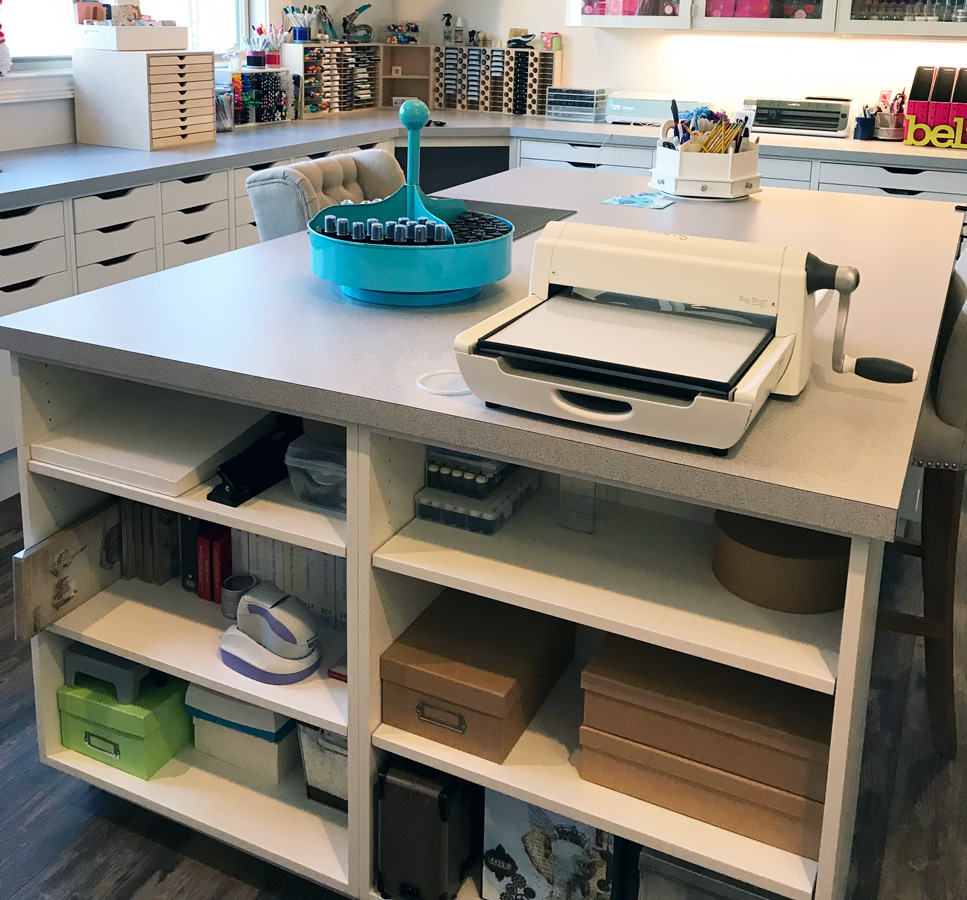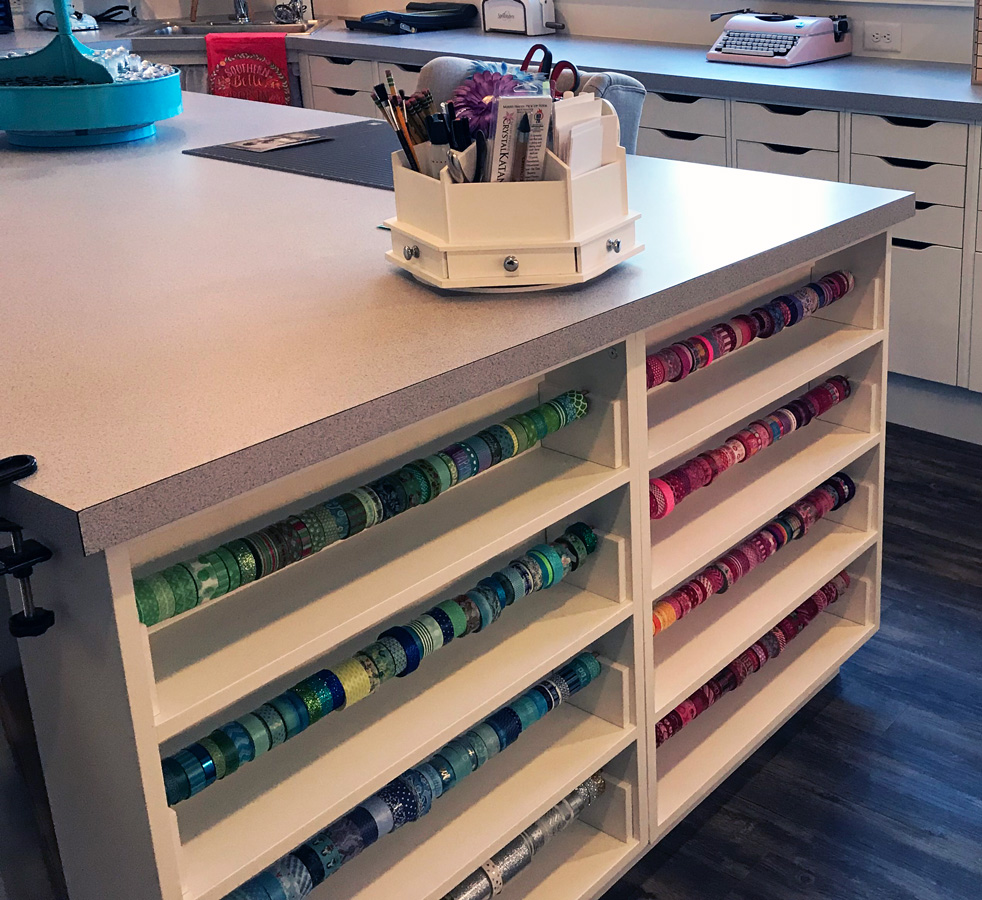 Other focal points of the room are the beautiful barn wood doors and flooring. "I love barn wood doors and distressed wood floors. We added barn doors to the room and picked a tile that has an easy surface to clean and still accomplishes the wood floor look." Deborah says.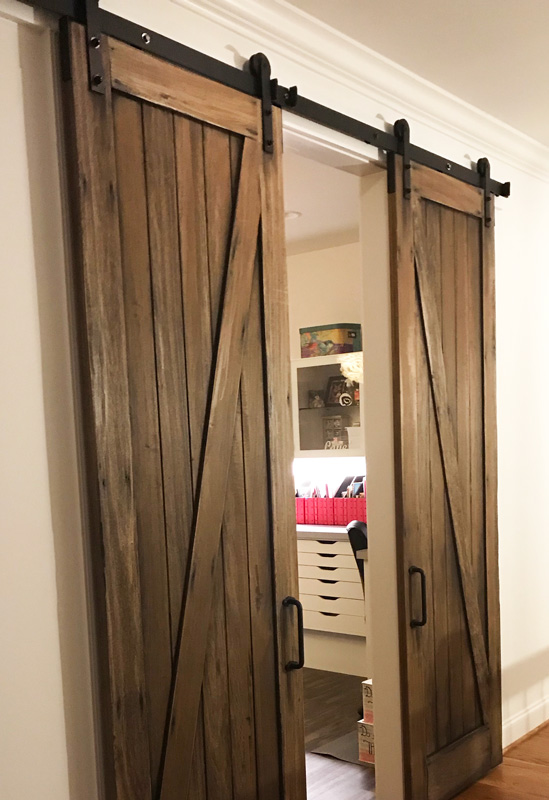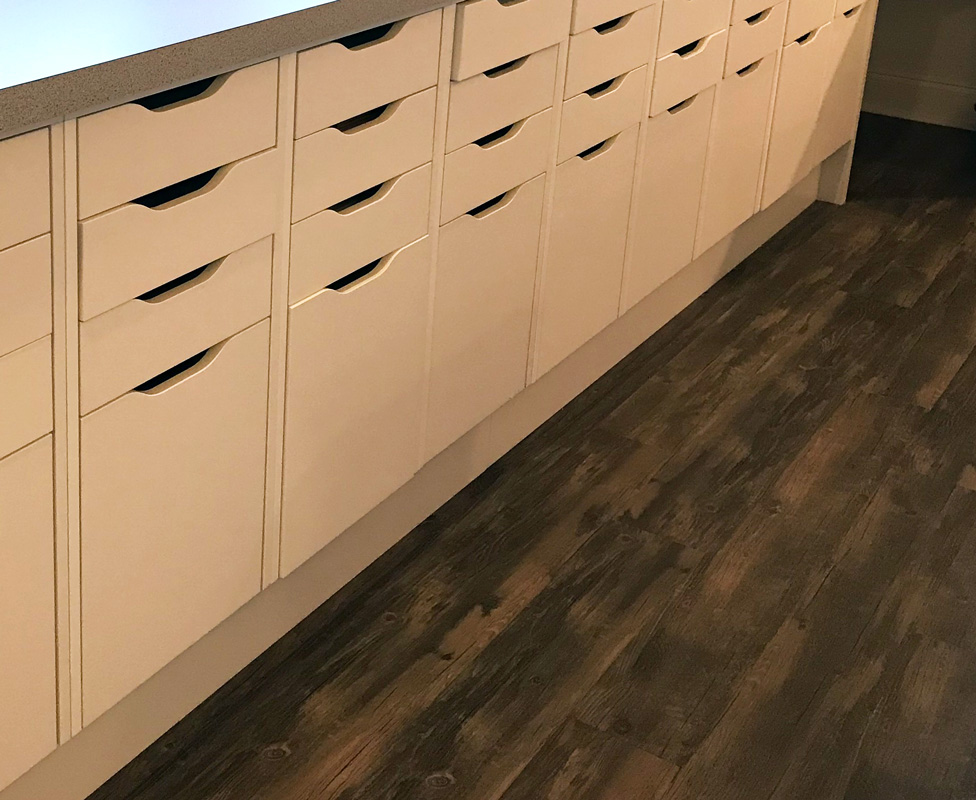 "I love to be organized, especially when I craft...because when I know where everything is, the creativity and ideas just seem to flow easier. This room is definitely my happy place! Thank you Stamp-n-Storage for helping make my room into my dream room." - Deborah
Thank you Deborah, for sharing your amazing space with us!
---
Would you like to be our next Studio Showcase winner and have the chance to receive $75 in store credit?
Here are a few hints: clean up your space, snap some photos (4 or more) from a few different angles, and include some comments about what you love about your area and your Stamp-n-Storage products. Then, you will be entered into our monthly drawing. Email your entry to: contact@stampnstorage.com.