February Studio Showcase Winner - Sherri C
Today we are announcing the newest winner of our Stamp-n-Storage Studio Showcase contest. For February, we have chosen Sherri C who submitted some great pictures of her crafting space, or what she likes to call her Woman Cave. For a more extensive tour of her studio, please click this LINK. Be sure to leave Sherri with some positive feedback on her blog!
If you have transformed your studio with Stamp-n-Storage products and are interested in winning a $75 refund from your most recent purchase, as well as your studio entry showcased on our blog, just submit a few photos of your creative space and email them to contact@stampnstorage.com. YOU might just be our next winner!
Here's the scoop on Sherri's pink paradise Woman Cave!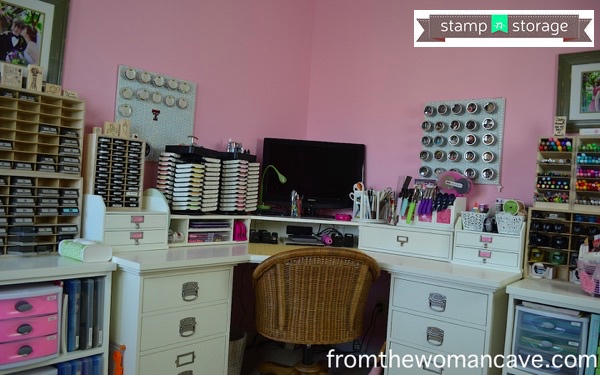 Above is where the crafting magic happens. Sherri has chosen to design this area in an aesthetically pleasing manner. She said, "It is wonderful to be so organized - everything is right at my fingertips. I think it is so much easier to create when I'm organized!"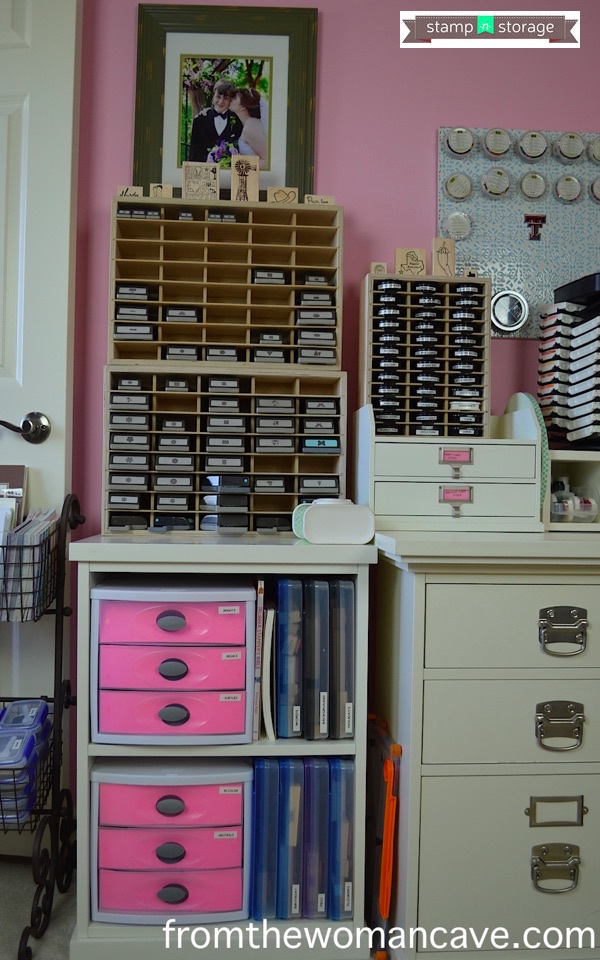 Here are the Stamp-n-Storage Punch Holders and Ink Storage. Instead of storing these crafting items in drawers, she can easily reach for what she needs!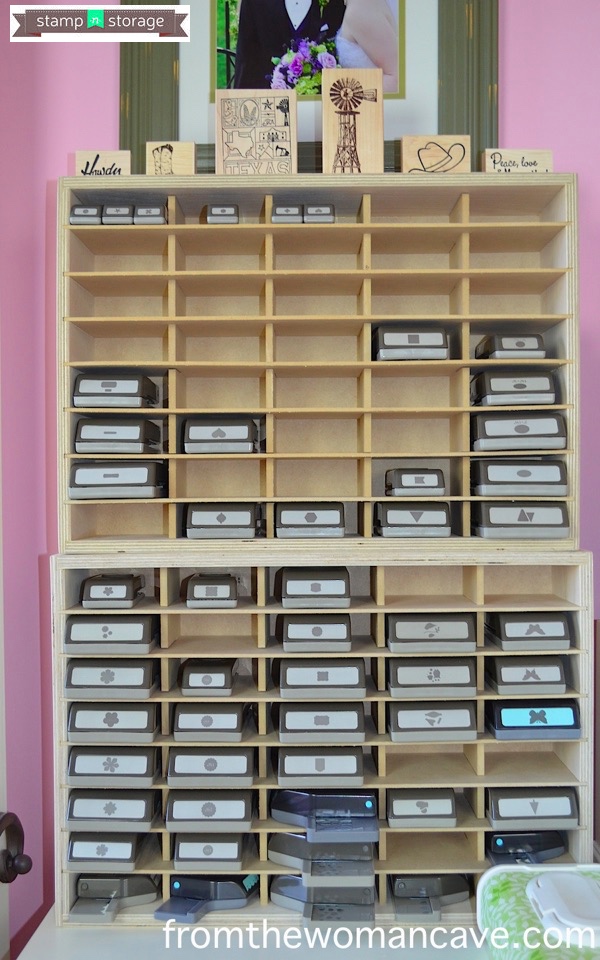 Sherri even has some of her favorite Texas themed stamps displayed on top of the storage units.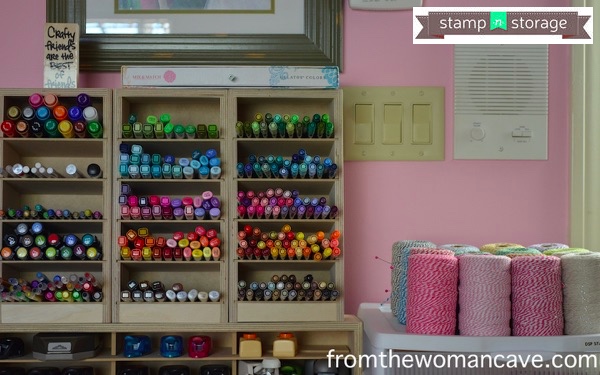 Next, Sherri has added the Marker Nook to her Woman Cave. The colors are beautifully arranged and she has used the compartments to group the markers by color family. Now she can always find just the right shade.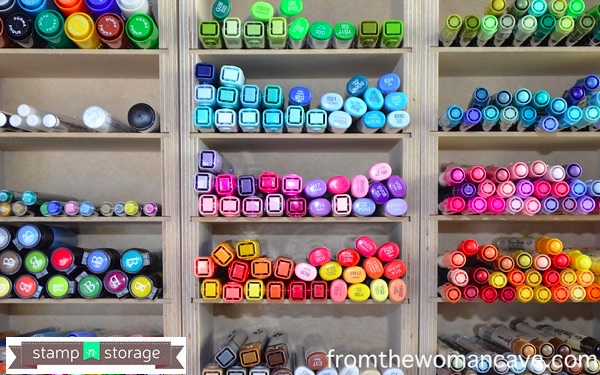 "The crafty stash just continues to grow and so have my storage needs. I purchased my first Stamp-N-Storage piece several years ago from Amazon and loved it. When I needed more storage, I went directly to the Stamp-N-Storage site.", Sherri told us. We're happy that she has been satisfied with her Stamp-n-Storage products and they've given her exactly the kind of craft organization she needs.