Featured Spaces: Christine N
Every once in awhile, we like to feature a craft room that really catches our eye. We thank our customers for the photos they send to us!
Christine N recently ordered some of our products and renovated her craft room. We love how her Kallax from IKEA® looks with our products inside of it!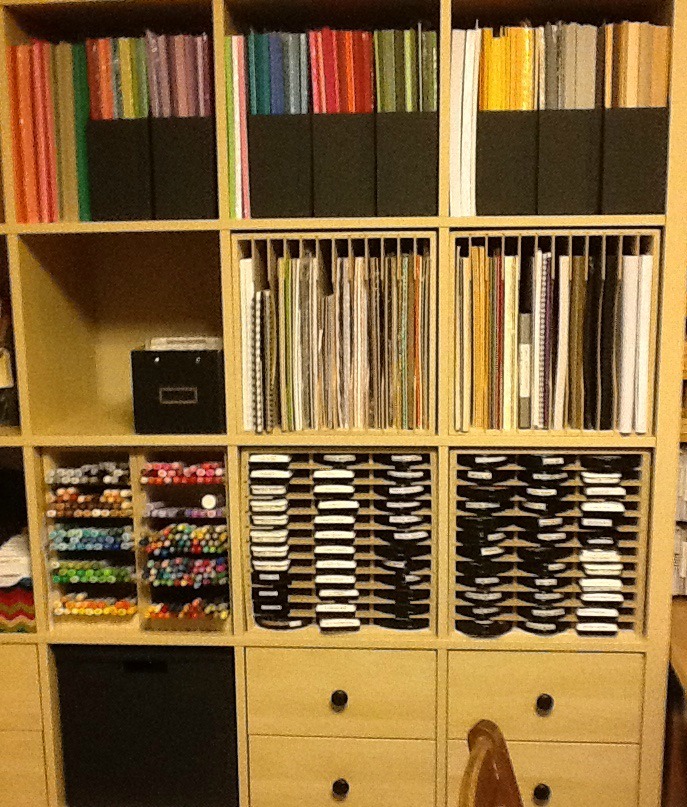 When she sent us the craft room re-do photo, she said, "I am beyond thrilled with my new organizational system from Stamp-n-Storage! The pieces I selected, paper, stamp pad and marker pieces, all came well-packed, assembled, and fit into my new Kallax from IKEA® like a hand in a glove. All I had to do was literally take each piece out of the box and slide them into the cubbies."
Above, you can see our Paper Holder for IKEA®, Ink Pad Holder for IKEA®, and Marker Nooks for IKEA®.
We're glad that her new Stamp-n-Storage is working well in her craft room. She also said, "It is a dream come true for me to have a beautiful stamp room that is completely organized for me to make crafting easier and at my fingertips."
Yes, that's what we like to hear! She's organized now and has more time for her hobby!