We tend to wear the colors that we really love. We also seem to gravitate towards certain colors when we make our craft projects. Is that true for you?
Recently we found an article about some craft rooms that are painted very bold colors. We wanted to share it with all of you. Click here to see these bright and colorful craft rooms!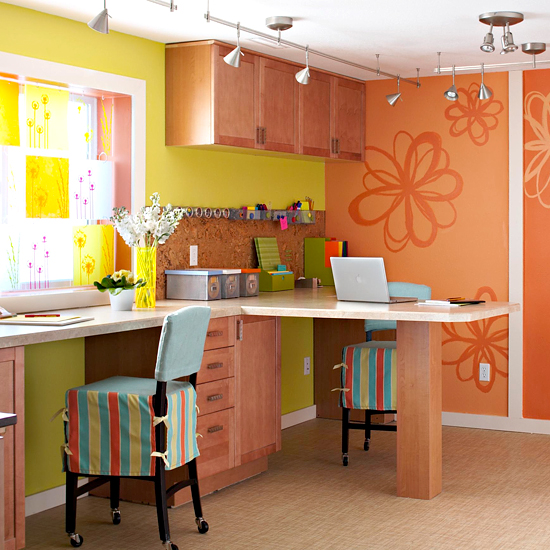 What paint colors would you paint your craft room?
Which colors inspire you most when you're crafting?
Head to our Facebook page and let us know!