Choosing the Right Paper Storage for You!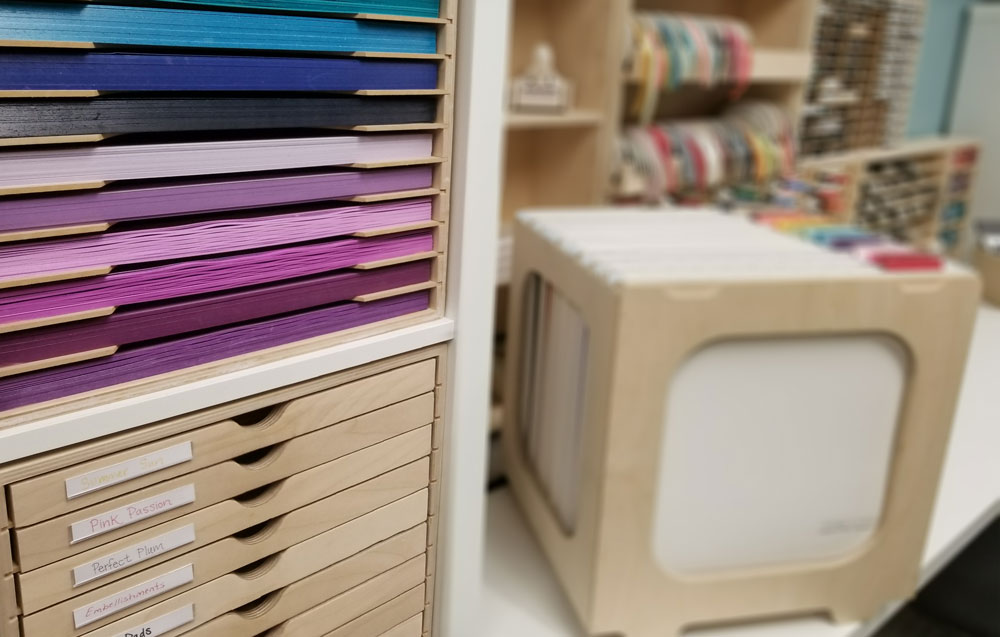 We all love paper! The beautiful rainbow of colors, patterns, creative designs, metallics, and let's not forget the papers that sparkle with glitter. Paper is fun! However, storing and accessing paper can be challenging and frustrating. Do you store it flat or vertical? What about sunlight? How do you organize designer paper? The paper storage solutions are endless. An important piece to storing paper is understanding how you prefer to organize your paper. For example, do you organize by color, pattern, brand, holiday season or by theme? Starting here will help you decide the best paper storage solution for you. Let's look at a few Stamp-n-Storage solutions.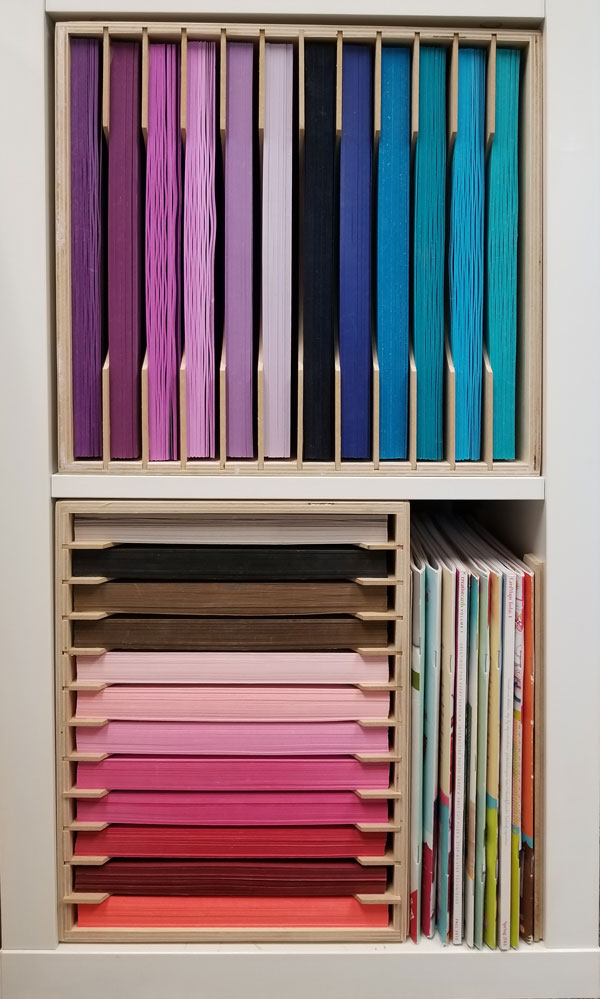 Lay it flat or vertical...
The Stamp-n-Storage Paper Holder is a great option for organizing that beautiful rainbow of colors, yet also works great for patterns, designs or themes when you add the Paper Holder Label System. Just add your titles and you are ready to go! You can set it so your papers lay flat, or you can turn it on its side if you prefer vertical. This is also a great option if you have the design paper booklets. Each Paper Holder has 12 slots to organize within and you can remove a divider (except the center) if you need more room for that favorite color option. Paper Holders are available in 8.5x11 or 12x12 sizes in either Standard or for IKEA® versions (fits the IKEA® Kallax shelving). The Paper Holder is one of our most popular paper storage solutions. If you have lots and lots of paper, consider the Three-Tier Paper Holder also available in 8.5x11 and 12x12 sizes.
"Pure Perfection ★★★★★
I bought both the 8 1/2 x 11 and the 12 x 12 paper organizers. Can I just say they ROCK! I love being able to have my paper organized and ready at my finger tips without having to hunt through a whole pile of paper. Now I can look at my labels and go right to what I want. Love love love them!" -Heidi B.

Cover it...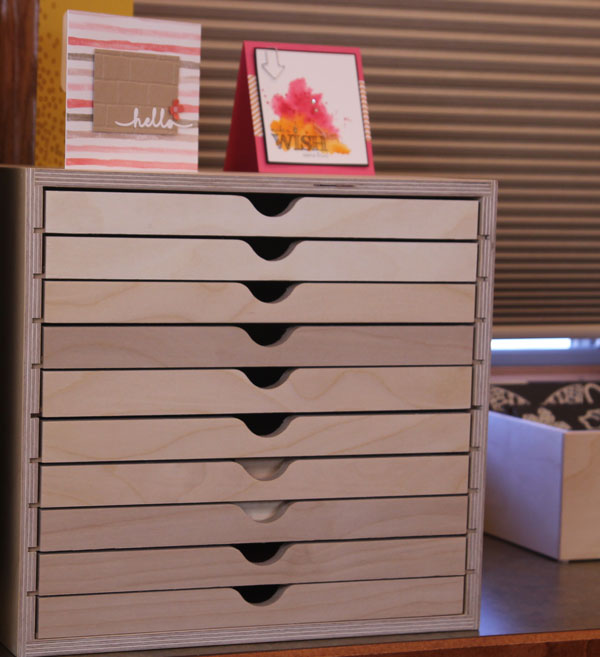 If fading due to sunlight is a concern, the Drawer Cabinet is a great option for you. Not only does it protect your paper from fading, it also protects paper from dust. The 10 drawers provide the perfect amount of space for organizing. Each Drawer Cabinet even comes with a label system that can be placed on the front of your drawers, making it easy to find your paper. The Drawer Cabinet is available in standard or for IKEA® versions (fits the IKEA® Kallax shelving unit). You could even save a drawer or two for your favorite stamps or embellishments.
"Beautiful organization ★★★★★
Bought two of these to house ink pads, stamps and some paper. Now all my stamps are organized by theme, the desk-top is clear and I can find things easily. Very pretty and well crafted." -Libby B.


File It...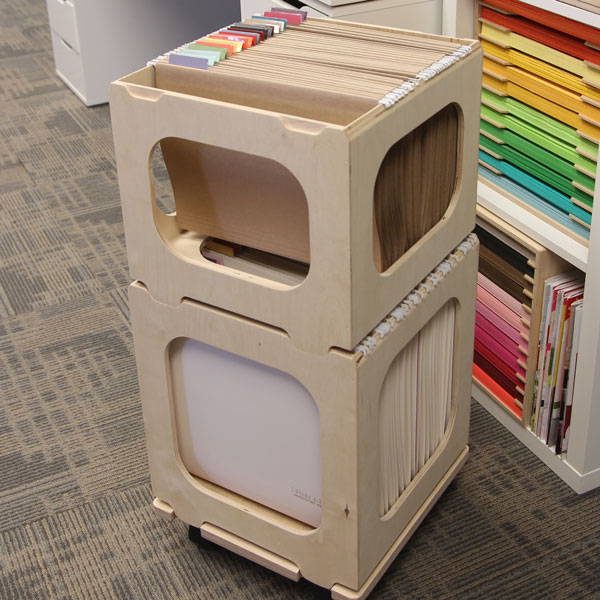 The Paper Crate can be stacked and rolled with the optional Rolling Base. Made of Baltic Birch, these crates look beautiful stored out in the open. Set them on a Rolling Base and you can wheel them in a corner, under a desk or in the closet. The Paper Crate is available in a 8.5x11 and 12x12 size. Weighing less then 4 lbs before adding folders and paper, you'll find the Paper Crate a great storage solution for your papers. The 12x12 Paper Crate even comes with 25 Hanging File Folders and labels to make organizing by color, pattern, theme or design a breeze!
"crate and rollers ★★★★★
This storage crate is awesome !! And once put on the rollers it moves so easily. I was not sure it would and I have health issues which make me weak BUT I can move it !!! Love this and highly recommend." -Cindy E.