A Studio Worth Sharing - Andrea D
We receive so many outstanding entries for our monthly Studio Showcase contest that we can't possibly choose all of them as winners.
That's why we want to share Andrea D's craft room with you! She has taken a small, simple space and made it fully functional for paper crafting.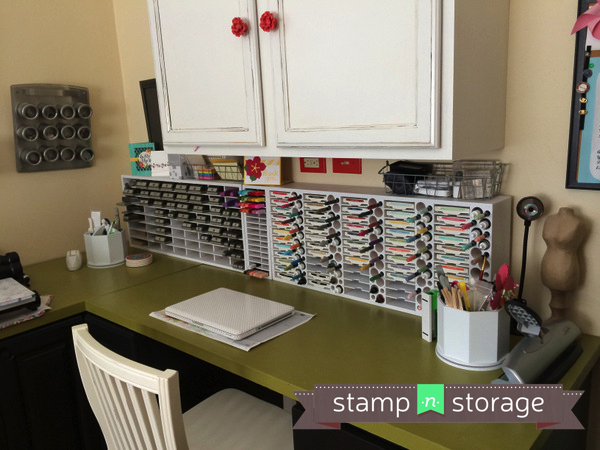 Andrea has been building up her studio with smaller purchases of Stamp-n-Storage products and has recently incorporated 2 more 12"x12" Paper Holders into her space since the submission of this photo.
Above, the Large Lock Down Punch Holder on the left is shown. The piece to the right of it is the 60 Combo Holder.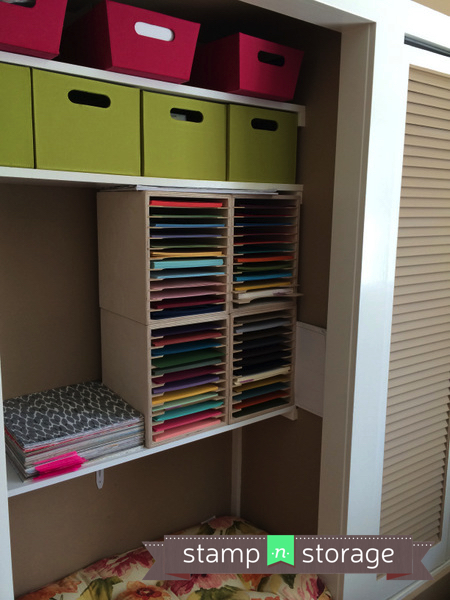 The Paper Holders keep all of her papers so organized and we love the bright pops of color she has incorporated into her space! There's no doubt that this is a place filled with endless crafting inspiration!