Studio Showcase Winner - May 2014 - Michelle H
Congratulations to Michelle for being chosen as the May Studio Showcase winner. She will receive a $75 refund just for sending in her pictures.
Michelle has a tidy collection of units that has really organized her work area. When she submitted her pictures, she included this nice little note:
We moved into this house in November and we made one of the bedrooms my craft room with a laminate countertop workspace.
I was so happy to find the Stamp-n-Storage products so I could have my stamping supplies right at my fingertips rather than digging through totes to find what I needed.
Before Stamp-n-Storage it was difficult for me to decide on a project to start, but now with my stamps and inks in plain view it is so easy to be creative.
Thank you, Michelle H
Michelle is using the following products (from left to right):
Double Stamp Shelf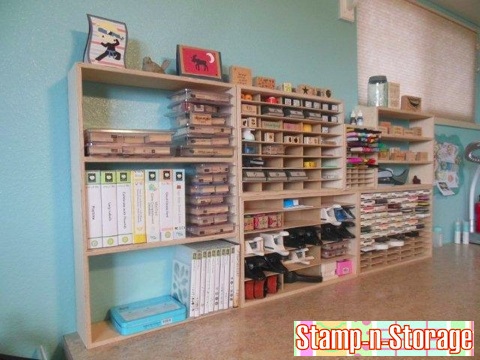 Here's a close-up of her Lock Down Punch Holder. She's really been creative with using these versatile storage compartments, storing not only punches but also small stamps and even her measuring tape.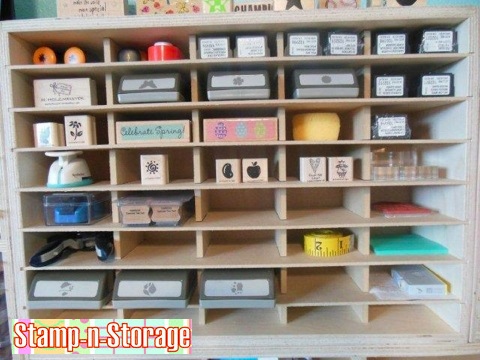 The Full height shelf is great for keep a lot of things right at your finger tips, like more stamps. The good news is there's still plenty of room to grow in Michelle's ink pad collection!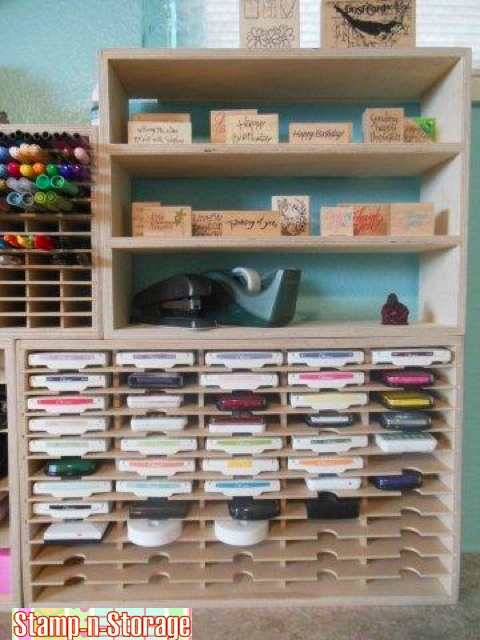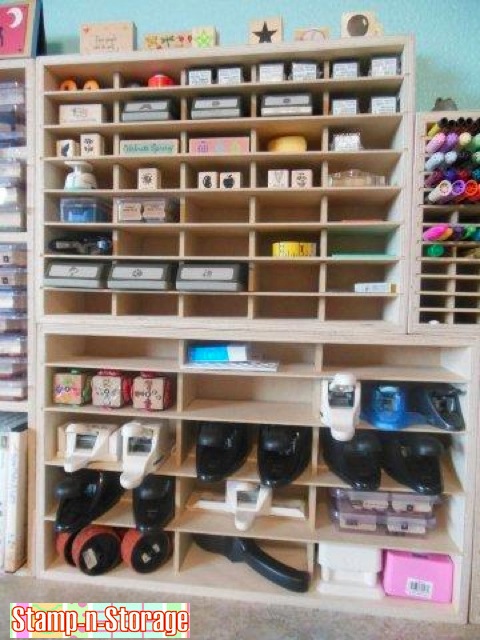 The Double Stamp Shelf is definitely a favorite among our customers, and Michelle is showing off why. It fits in great with other products and stores SO MANY stamp sets.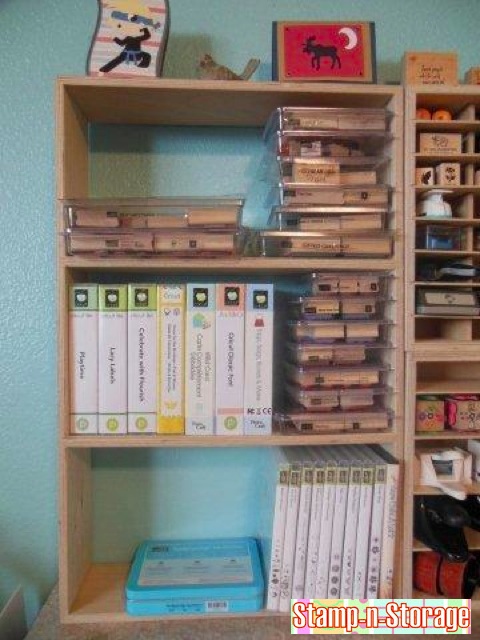 Congratulations, Michelle! It's clear that you're right: It does look like it's easy to be creative in this space.