Studio Showcase Winner – May 2013 - Karen M
Karen M is May's winner for The Studio Showcase contest!
(Interested in being considered to win $50 like Karen? There are two ways to win! Check it out whether you're new to Stamp-n-Storage or already a customer.)
As a Studio Showcase winner, she received a $50 refund. That's $50 easy cash!
Karen has really put some thought into this space! Check out all the custom cabinetry and different storage methods she has used.
Who wouldn't want that much paper storage???!!!!
Within her cabinets, Karen is using a few Stamp-n-Storage products:
She did a great job documenting it with all of her pictures, so let's take a look. Congratulations, Karen!
It has such a warm and welcome feel!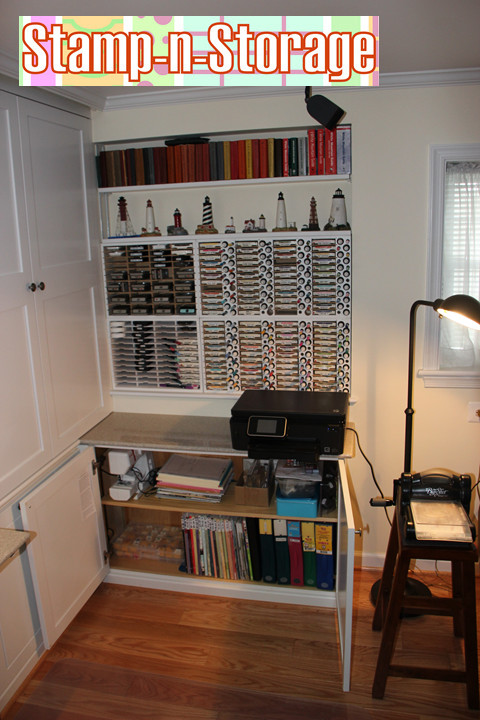 Notice how she's modified a 48 Ink Pad Holder to serve as a punch holder?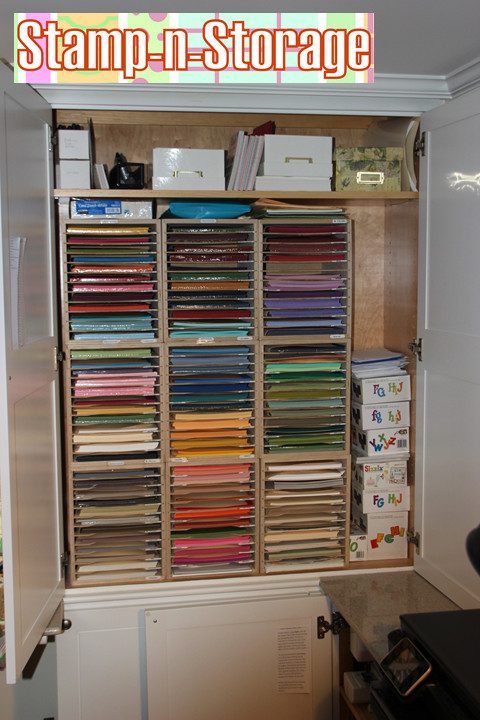 Now THAT'S a collection of paper!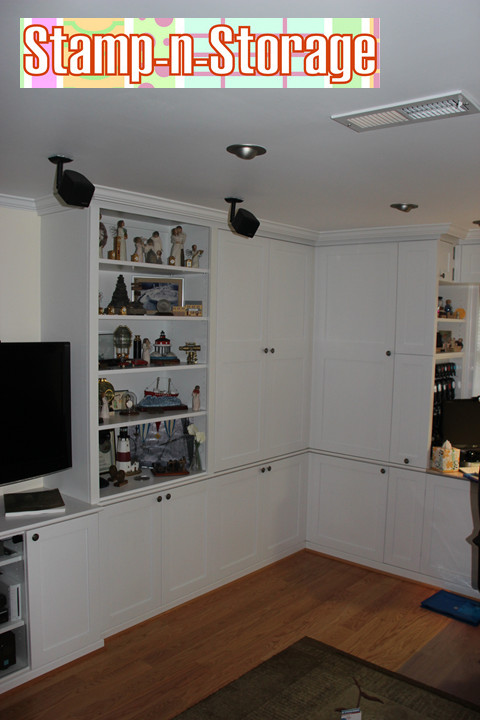 Beautiful cabinetry!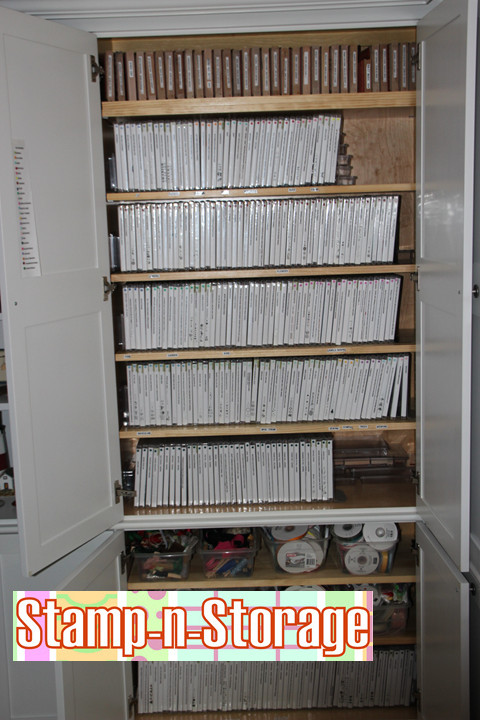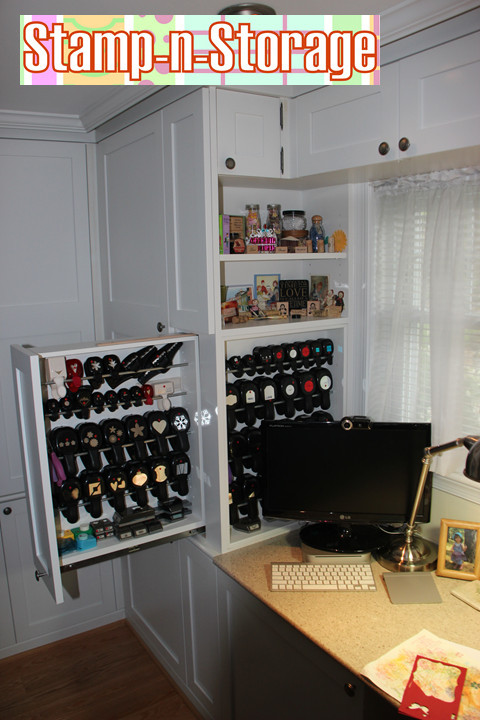 Clever punch storage.