Storage Solutions for the Close to My Heart® Crafter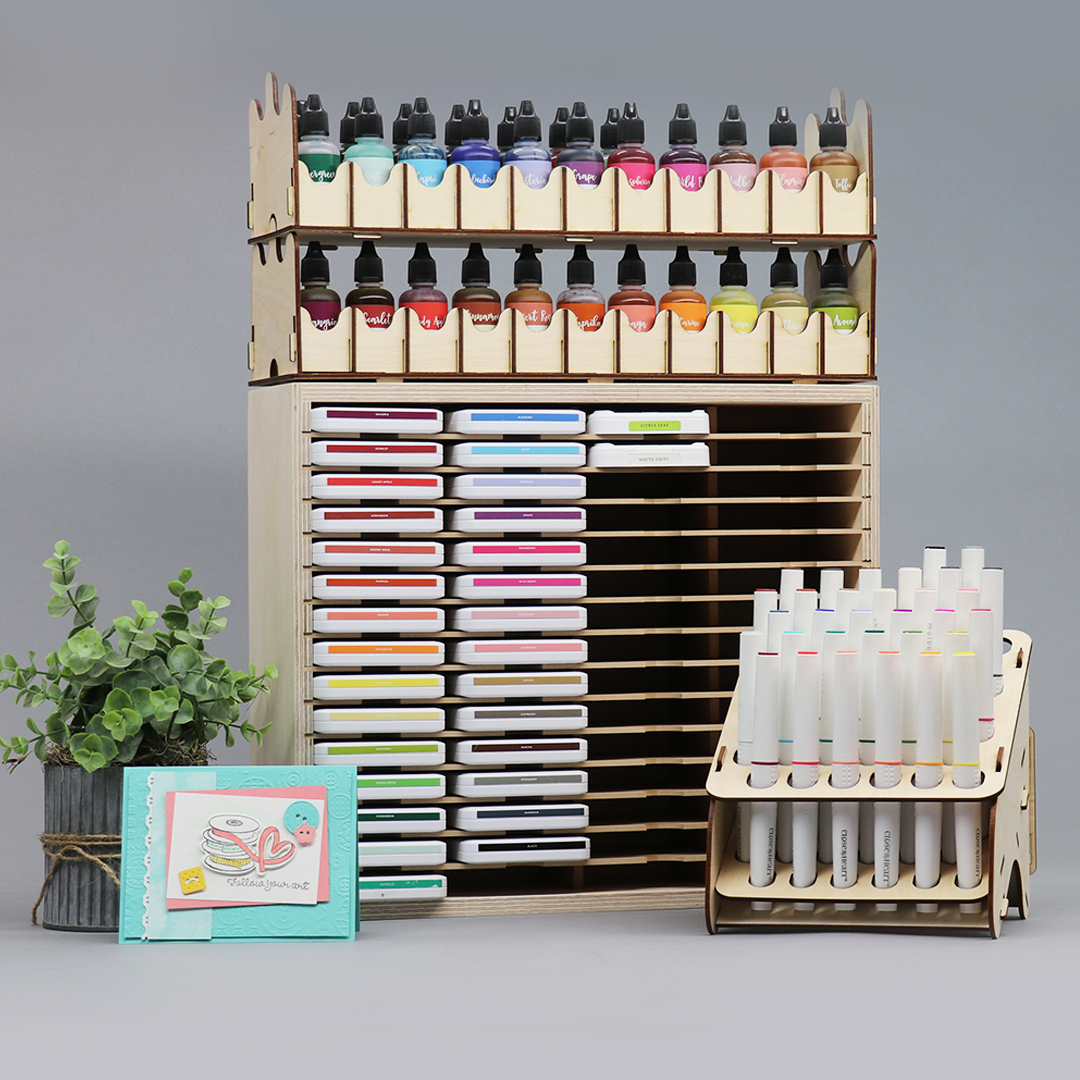 Hello Paper Crafters and Close to My Heart Makers,
When you think of paper crafting, you think of card making and scrapbooking. Our Close to my Heart® customers know how challenging it can be to organize craft supplies for both, especially craft organization specifically for Close to my Heart storage. How do you manage your collection with such an eclectic array of stamps, dies, stamp pads, markers, stencils, embellishments, and paper? Today, we will share a few craft room organization ideas that keep your supplies easy to access and ready for your next craft project.
Ink Pad Storage
Stamp pads are an essential tool for any paper craft project. The Ink Pad Holder for Close to my Heart is specifically designed to display your stamp pads in a rainbow of colors. With two sizes to choose between (size 60 and size 45 for IKEA), you will be able to manage your entire collection. Your stamp pads will always be easy to find. Your holders can be placed on a desk, in your IKEA Kallax cube, or mounted on a wall near your workstation.

What about your Distress Oxide™ Ink Pads? Check out our Stamp-n-Storage Distress Ink Holder. This holder comes in four sizes (36, 60, 96, and 48 for IKEA) and can be placed on a desk or wall-mounted too!
A Grid Caddy for Re-Inkers
Now, what to do with all those Re-inkers? Well, place them in a Grid Caddy. The Grid Caddy is designed to hold 33 re-inkers. It features a tab design that allows you to stack multiple caddies on top of each other. Organize your re-inkers alphabetically by name, rainbow color, or color family. Its size fits perfectly on top of the 60 Ink Pad Holder for CTMH, or you can place it on your desk. The Grid Caddy will also hold other 1 fl. oz bottles like Nuvo® Crystal Drops.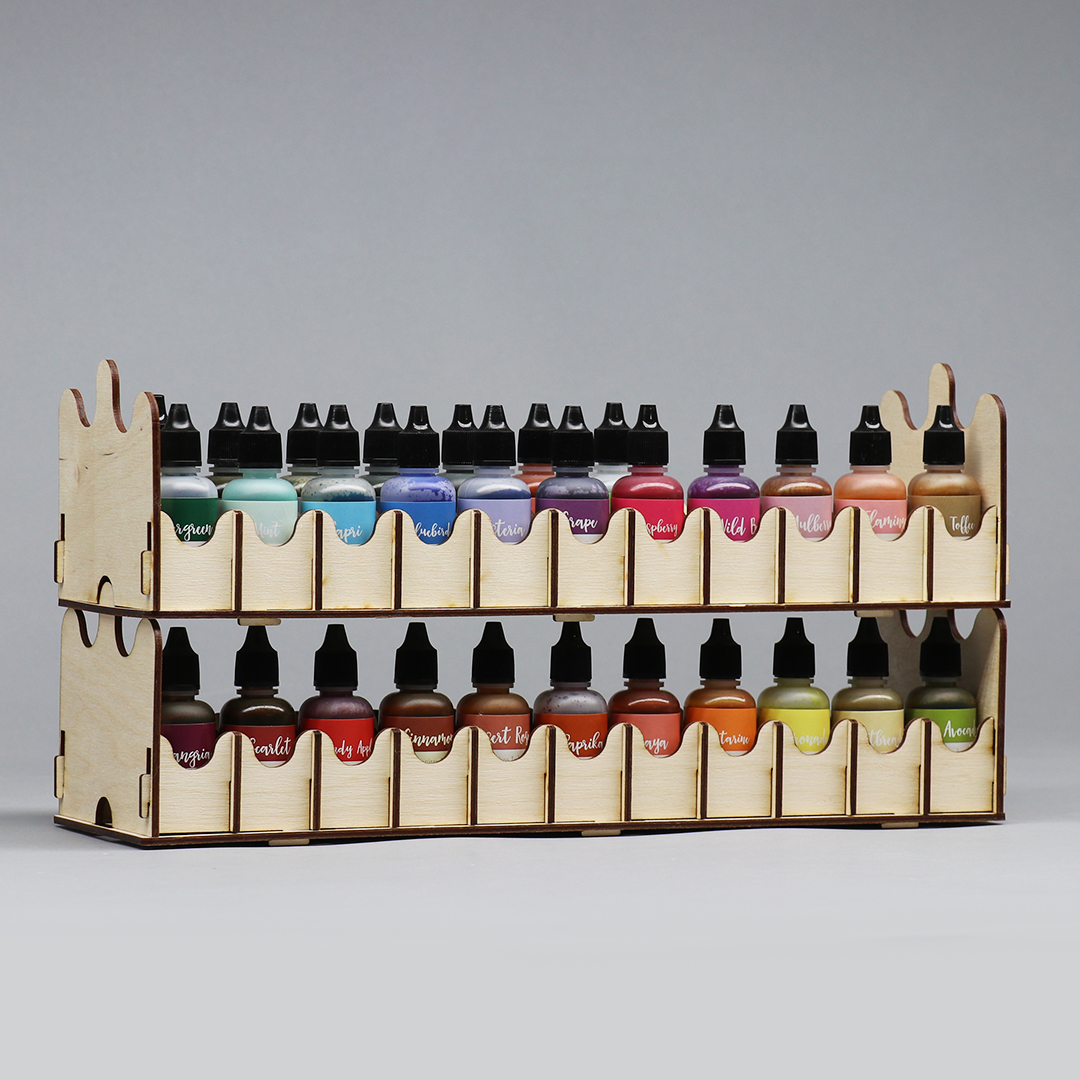 Marker Storage
If you love Close to my Heart® products, you probably have a few of those beautiful Close to My Heart Shimmer Brushes. It is essential to store these markers vertically, which makes the Marker Stand 42 for CTMH an excellent storage option.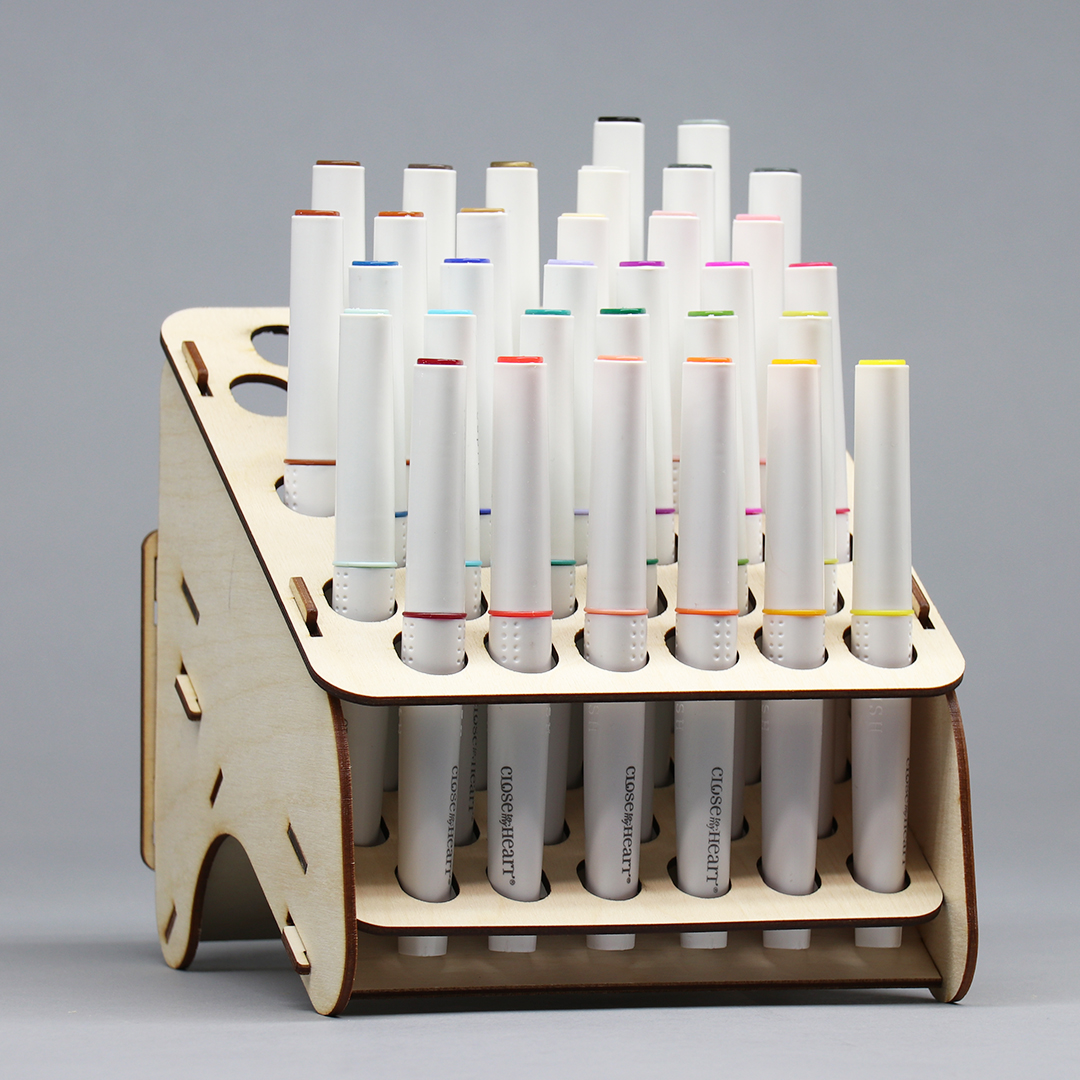 Marker storage can be tricky. Spectrum Noir™ markers must be stored lying flat (horizontal). Stamp-n-Storage has excellent options for these markers as well. The Spectrum Noir™ TriBlend™ markers fit perfectly in the Deep Marker Holder, and the Spectrum Noir™ Dual-Tip markers pair perfectly with the Side-by-Side Marker Holder. Options like the Marker Nook are great for storing your journaling pens, Le Pen™, and gel pens.
Paper, paper, and more paper!
The 12x12 Paper Holder keeps your cardstock and patterned paper neatly organized, visible, and easy to access. Choose various options, including a 12-slot with larger slots or a 15-slot offering a few extra spaces to separate your colors. You can also remove the dividers of each holder for those extra thick stacks (excluding the center divider).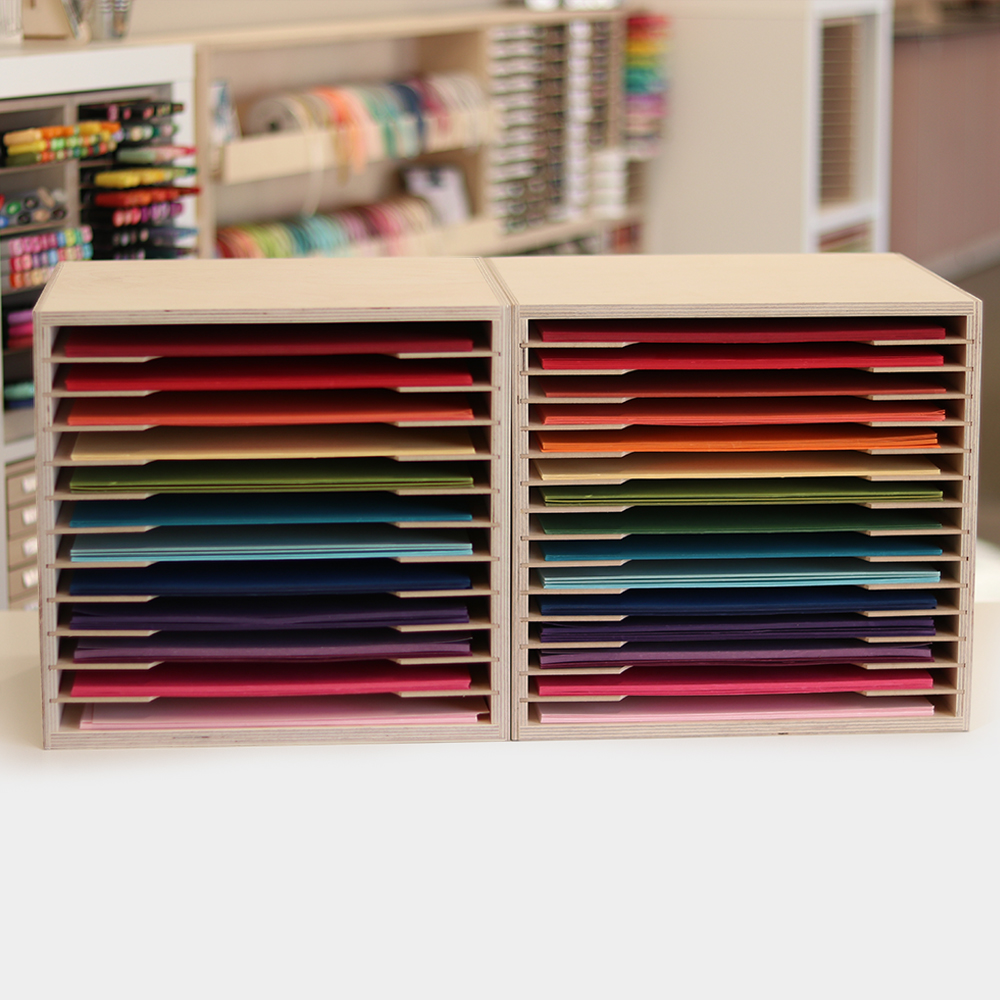 The 12x12 Paper Crate & Rolling Base for Paper Crate is a fantastic option for paper storage on wheels. The Paper Crate stores your paper in 12x12 Hanging File Folders that you can label so you can quickly find what you need. When you add the Rolling Base for Paper Crates, you can wheel your paper storage unit to your workstation. Bonus; the 12x12 Paper Holder and the 12x12 Paper Crate will also store your 12x12 stencils!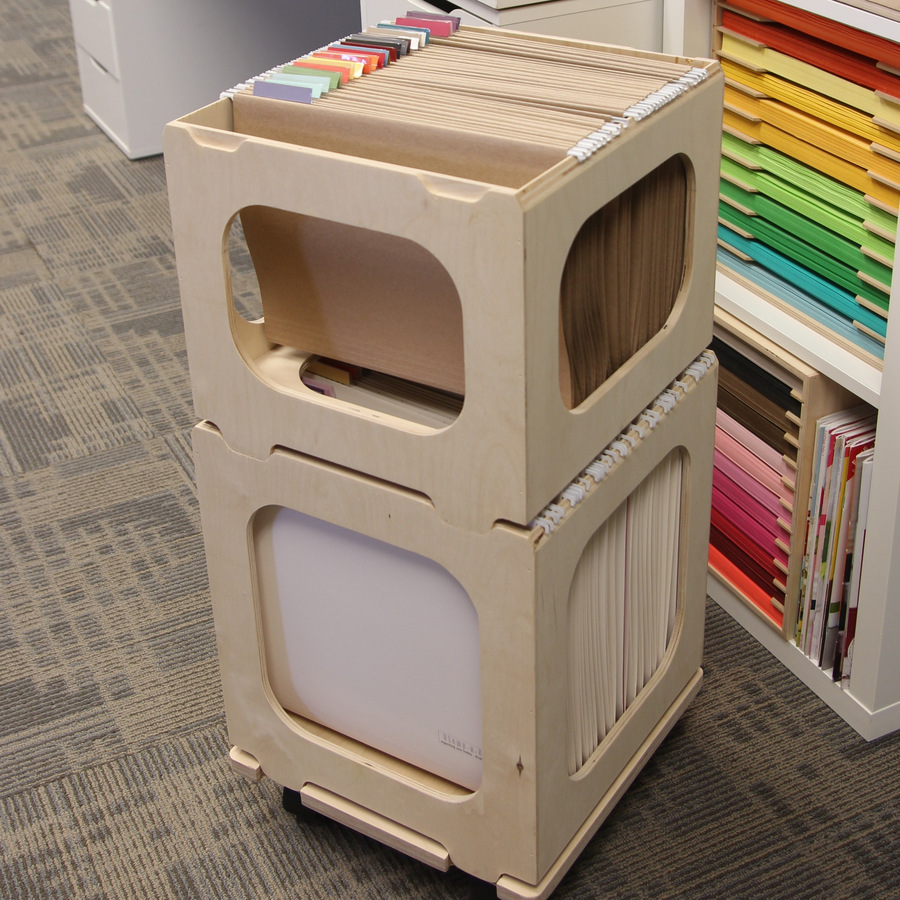 Storage for Dies, Stamps, Stencils and more...

The Creative Crate is perfect for organizing your stamp & die sets, card front stencils, and embellishments. Available in three sizes (small, medium, & large) and with or without a cover, the Creative Crate keeps your dies, stamps, and stencils within hand's reach and easy to flip through when combined with Storage Pockets and Magnet Cards. Add a set of Crate Dividers to your Creative Crate without a Cover, and you can label your supplies by theme, company, or style.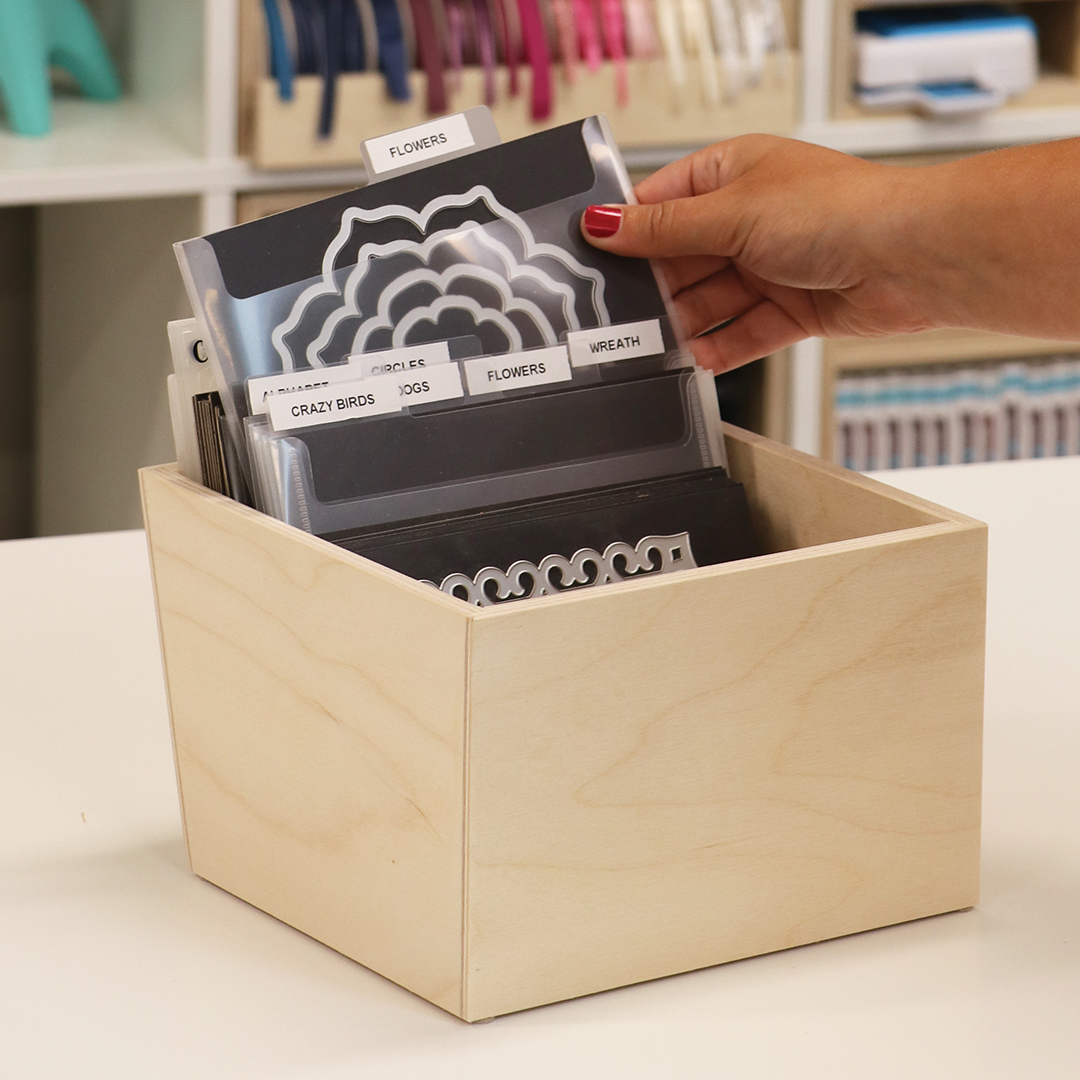 Adding one or more of these essential storage solutions to your craft space will help you manage your collection of supplies and unleash your creativity!