Stamp-n-Storage Paper Holders - A Game Changer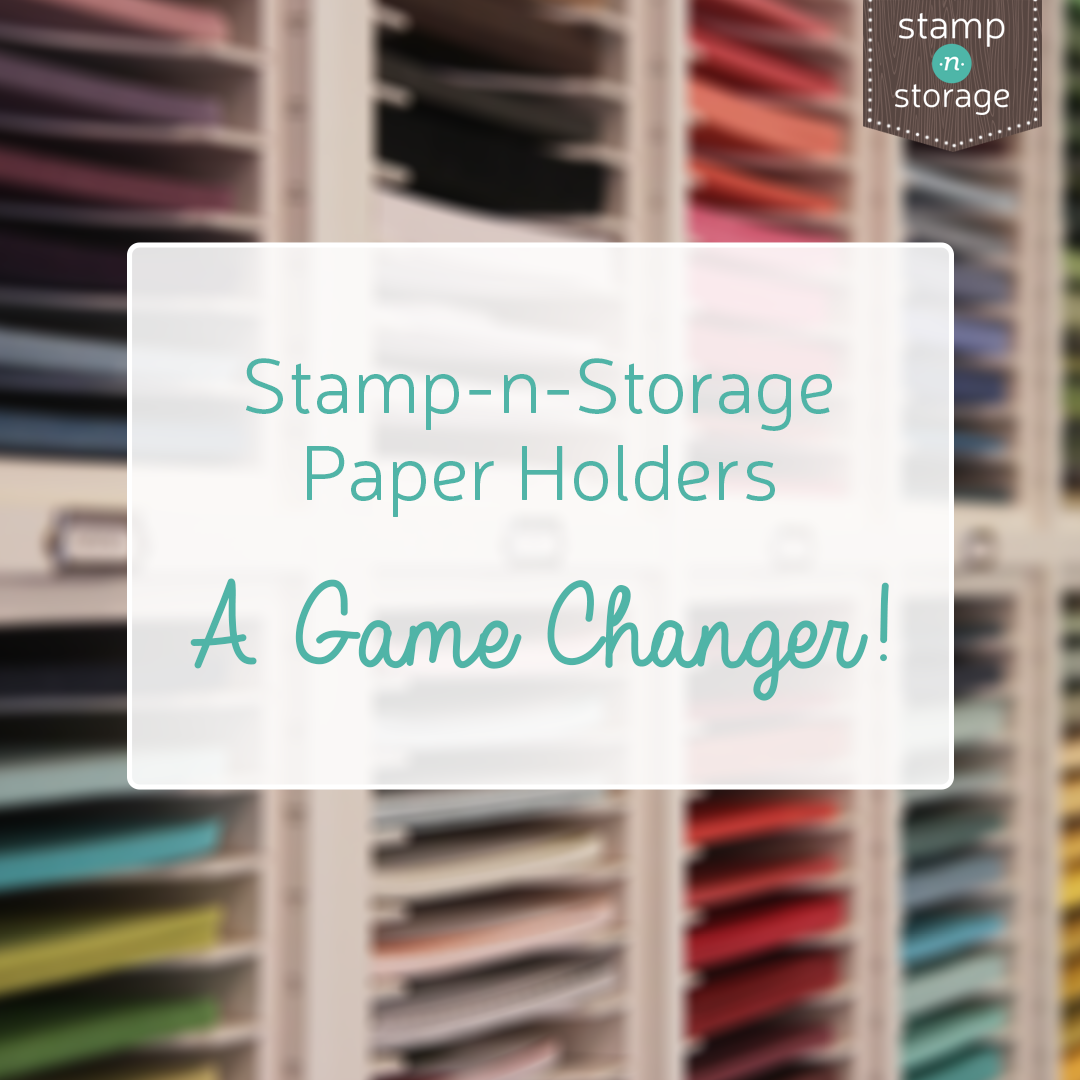 When it comes to organizing your paper, have you ever:
Spent your entire craft time searching through your designer paper and cardstock stack to find the right combination for your project?
Purchased the same paper pack more than once because you forgot you already had it?
Finally, found the right paper for your project only to discover it was bent or torn.
Sat down to work on your project and discovered you only had one sheet left of the paper you were planning to use.
If any of these scenarios happen to you, you are not alone. As an avid Paper Crafter, I can state they have all happened to me. I tried organizing my paper with desk paper organizers and magazine holders from big box stores. These solutions manage office supplies, not 50 packs of colored cardstock or multiple designer paper pads.
Yes, I have a lot of paper! And then a new color comes out, and I have to have it. Oh, and don't forget the coordinating designer paper! You guessed it; I bought that too. So, the problem of storing and organizing my cardstock continued to grow.
And then I found Stamp-n-Storage Paper Holders
Wow, a Paper Holder designed specifically for us Paper Crafters. Investing in them was a game changer for me; here is why:
There is a Paper Holder for every size; 12x12 Paper Holders; 8.5x11 Paper Holders; Three-Tier Paper Holders; an 8.5x11 MAX for IKEA that maximizes my cube shelving; 6x6 Paper Holders; and even a 5.5x8 Paper Holder for pre-cut A2 Card Bases. Now, every paper size I own has a holder explicitly designed to store that size: no more damaged corners or bent pieces of paper.
The Paper Holders not only store and protect your paper but display it. No more hunting through stacks to find the right color combinations. Now, I can quickly scan my designer paper, pull the one I want and easily match it with the colored cardstock.
Each Paper Holder contains either 12 slots; 15 slots; or 19 slots to store paper, and each unique space can hold two packs of cardstock or up to 50 pieces of paper. That is a lot of Stampin' Up!; Gina K. Designs; Taylored Expressions; Altnew, Brutus Monroe, and many other packs of paper. Since each color has its slot, you always know when it is time to re-order.
The finger notch cut into the slot is perfect, making it easy to grab your paper.
You can store your paper horizontally or vertically with most Paper Holders (the exception is the 6x6 Double Paper Holder).
Each Paper Holder is crafted with care, pre-assembled, and sturdy enough to be stacked 3 – 5 high. Even the Paper Holder designed for the IKEA Kallax shelving unit can be stacked if you want a more compact holder.
Adding Stamp-n-Storage Paper Holders to my craft space solved my paper organization problem and enhanced the décor. It is so fun walking into my craft space and seeing a beautiful array of colors. Colors that inspire and spark my creativity every time I sit down to craft. Wouldn't you love that? Investing in your craft will unleash your creativity too.
Oh and by the way, I love Stamp-n-Storage solutions so much I even joined the company in 2019! ;-)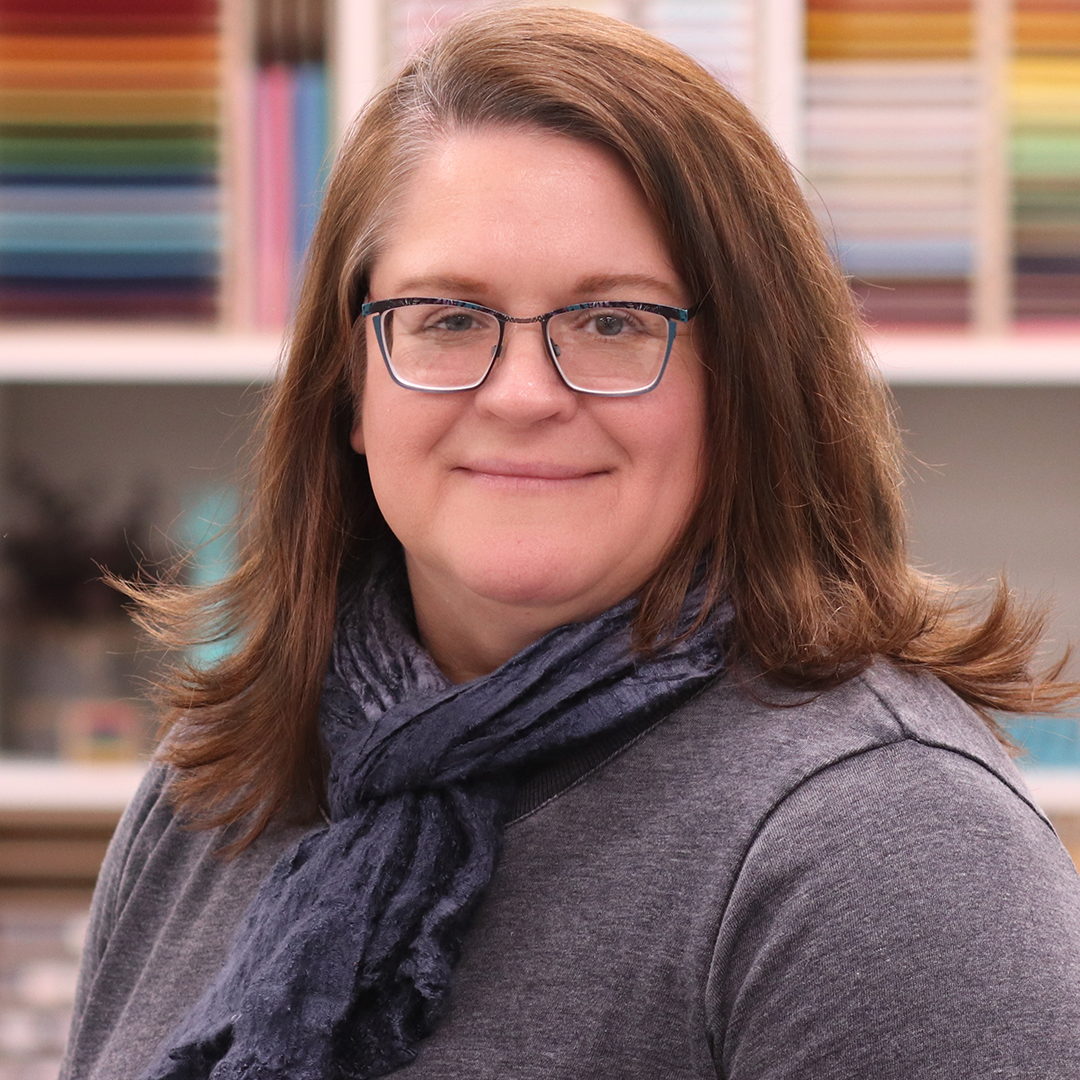 Nancy Emery
Stamp-n-Storage