Q & A with Stamp-n-Storage!
We asked our Facebook followers if they had any crafting questions about Stamp-n-Storage products or the company.
It was also fun to reminisce about some of the first products that Brett ever built and find out what you are all wanting to know!
Here are a few crafting questions that you'll enjoy:
Samantha K: How much time between your first project for your wife until you started your business?
Brett Haugen: I think it was about six years. The first thing I built for my wife was an Ink Pad Holder for the old SU! pads. 1-2 years later that they changed to the current design. That's when I had to build the second project for my wife. :) After that came a custom combination shelf/drawer unit that slid into a built-in hutch in our dining room. That product became the inspiration for our Full Height Shelf and Drawer Unit products.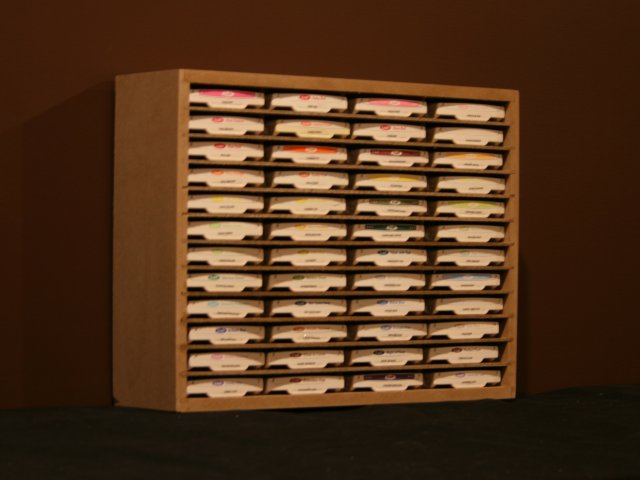 Lynn V: What type of wood do you use and where does it come from?
Brett Haugen: We use Baltic Birch plywood for the outer cabinets and MDF for the partitions and dividers. As the name implies, the Baltic Birch plywood comes from trees in the Baltic region of Europe and is imported from Russia. The MDF is manufactured in the US. We buy both from distributors near us here in Minnesota.
Fun fact: When I first started Stamp-n-Storage we were too small to buy directly from a distributor, so I purchased the materials through my friend Pete Thul who ran his own cabinetry business called In The Round Woodworking. Eventually Stamp-n-Storage grew to the point where I was buying my materials directly. And then it grew to the point that I hired Pete to be my production shop lead!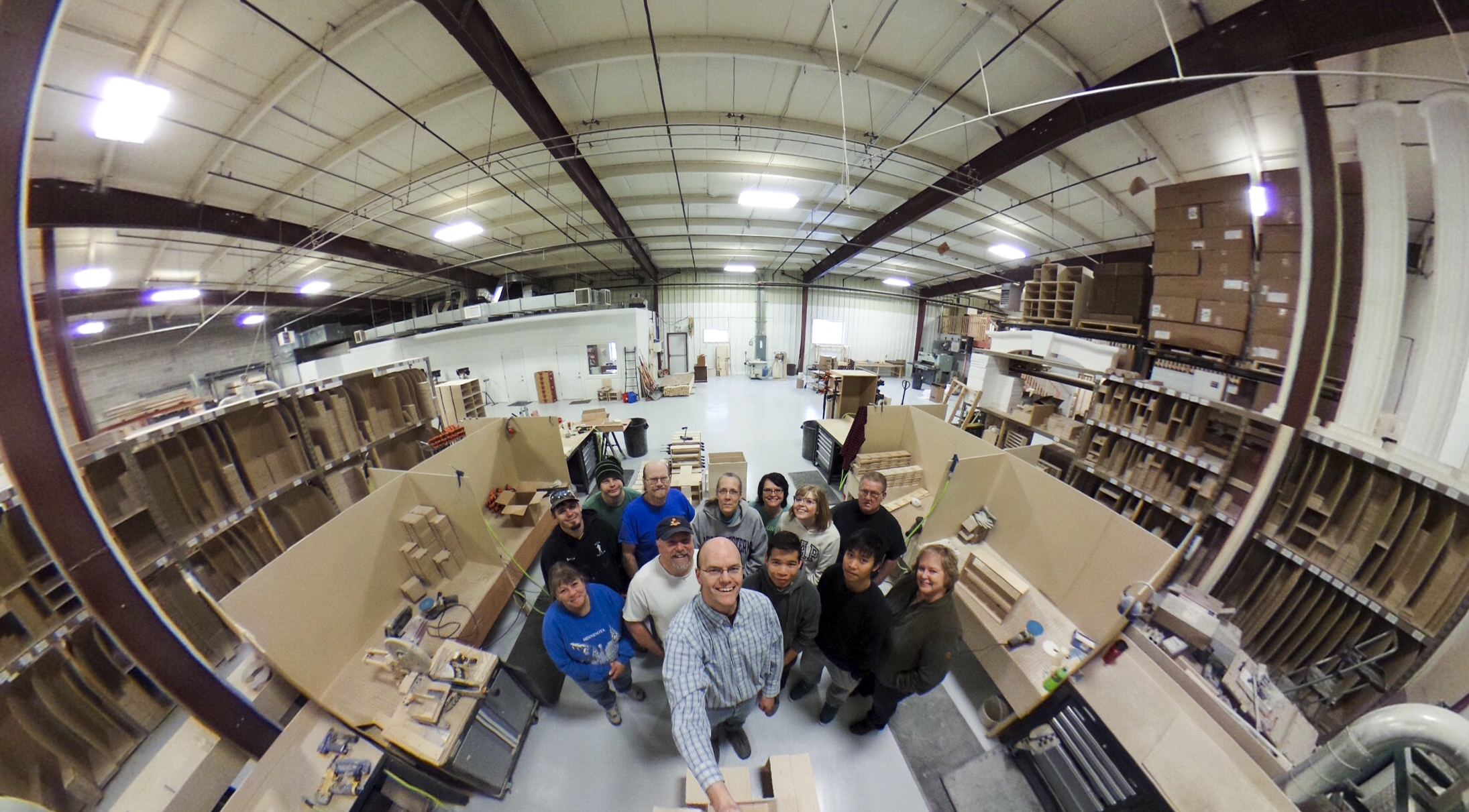 Kim T: Does your wife have one of everything?
Brett Haugen: Thankfully, no - she'd need a much bigger room! :) My wife Mary is a SU! demonstrator, so her collection is limited to current catalog items. Therefore she doesn't have a need for storing other brands of ink pads, for example. You can see her collection of Stamp-n-Storage products behind her in our videos.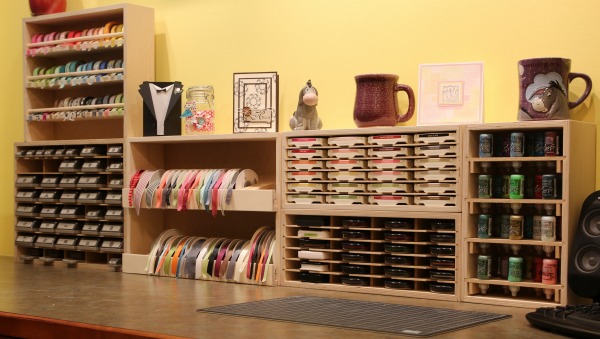 Jody M: What product started your business?
Brett Haugen: The primary product that started it all was what we now call the Standard Ink Pad Holder. It was that design that determined the depth and height of our cabinets. Initially it was only available in 24 (4x6) and 48 sizes. Eventually SU! added more colors so we offered a bigger version, and other variations as well.
Also included in the initial design were our Full Height Shelf, Half-Height Shelf, the 48 Combo Holder, a wall-mounted Punch Holder and a couple of other items that nobody bought and were quickly eliminated.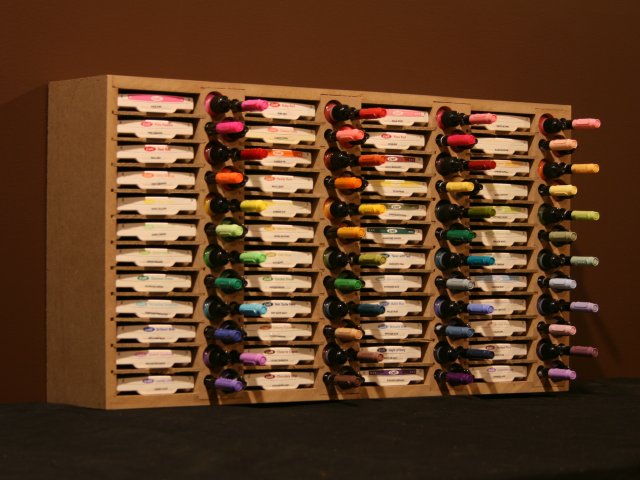 Celia C: How many 60 Combo Holders have you made?
Brett Haugen: I honestly have no idea. Prior to our current website our record-keeping was more rudimentary, so adding it all up would be a challenge. I do know we've shipped far more than I ever thought possible - we're so thankful for all of our customers!
Fun Fact: I designed the Combo Holder and added it to the product line with some reluctance. There were other designs were out there that organized all three items, but didn't like how so many had space-wasting compartments for the refills and markers. I knew it would be a complex product to build, and honestly didn't think very many people would be interested. Although it is a complex product, I was certainly wrong about the level of interest!
Barbara W: Just my fun fact....I love your things.
Brett Haugen: Thanks so much!