Patty Bennett's New Paper Holders
Patty Bennett, Stampin' Up! Demonstrator, Sr. Executive, has been updating her craft studio. She was looking for 12x12 paper storage that would replace what she currently had. She's very excited about what she calls her "Wall of Happiness" now that she has Stamp-n-Storage Paper Holders!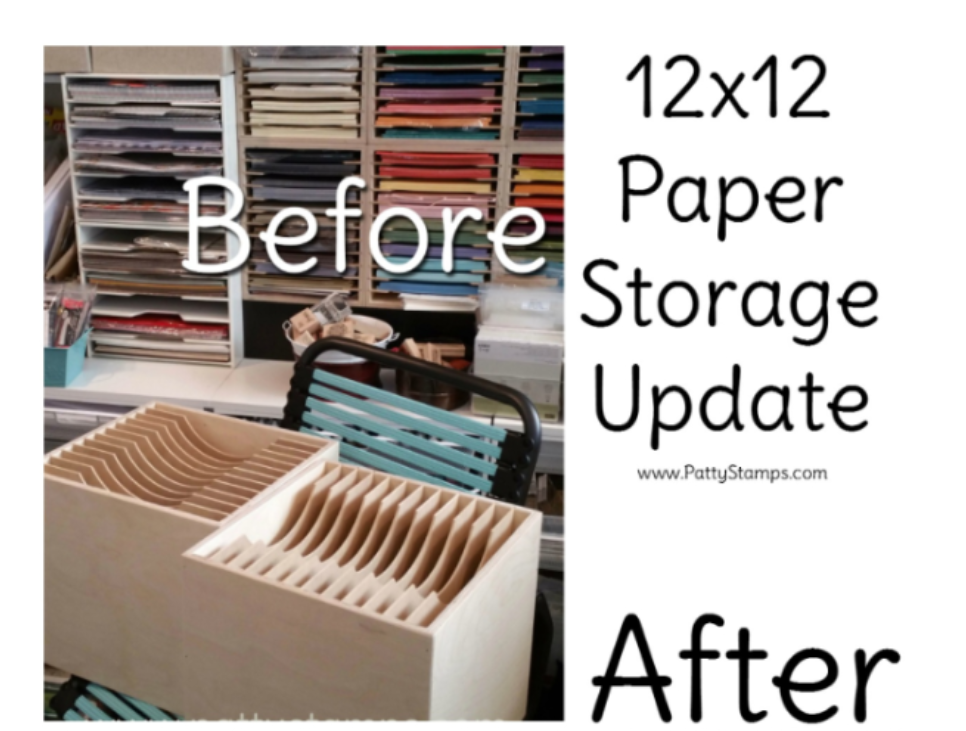 Above, we can see that at the far right of the Before photo, Patty used to have a different type of 12x12 paper storage. In her After photo, two Stamp-n-Storage 12x12 Paper Holders have now replaced her former storage units.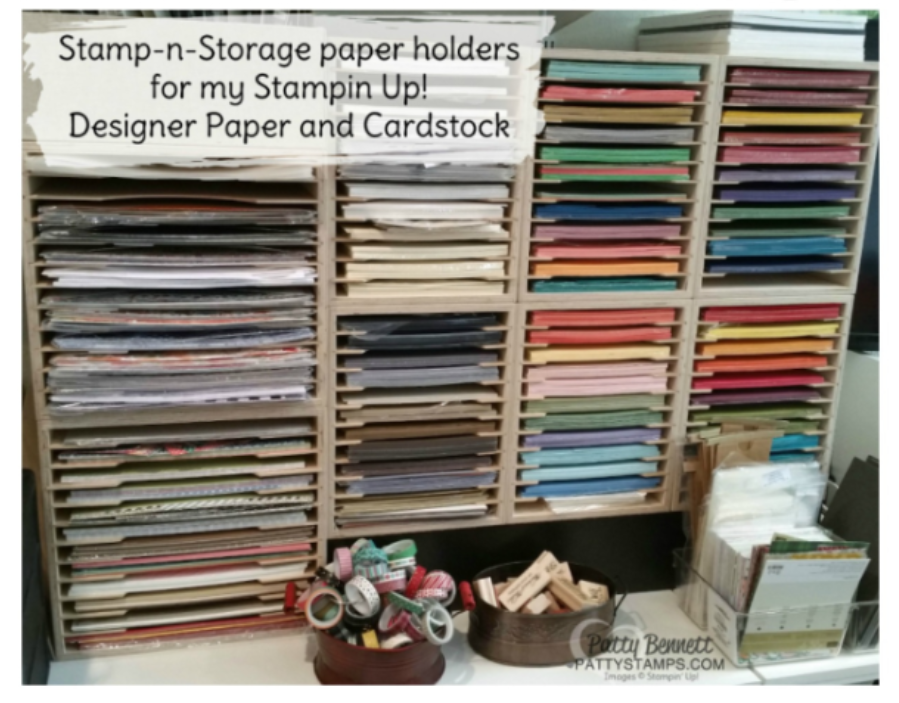 Patty's upgraded paper storage area in her craft room looks great!
If you'd like to see more of Patty's "Wall of Happiness", click HERE to watch a video that features her craft room and additional ways that she files and organizes her pretty paper. She also has a blog post where you can find more information about her studio. Click HERE to visit the Patty's blog.