October Studio Showcase Winner: Terri R
What was once her garage has now become Terri R's stamping space! This garage studio is even complete with air conditioning and heat. What more could any stamper need? She can work out here year-round!
Terri has a wonderful setup here and we're glad she shared these photos with us. Maybe it will give some of you crafters a few ideas on how to convert your garage into a craft studio!
Would you like to be our next Studio Showcase winner for November and receive $75? Here's a few hints: clean up your space, snap some photos (4 or more) from a few different angles, and include some comments about what you love about your area. Then you will be entered into our monthly drawing. Email your entry to contact@stampnstorage.com.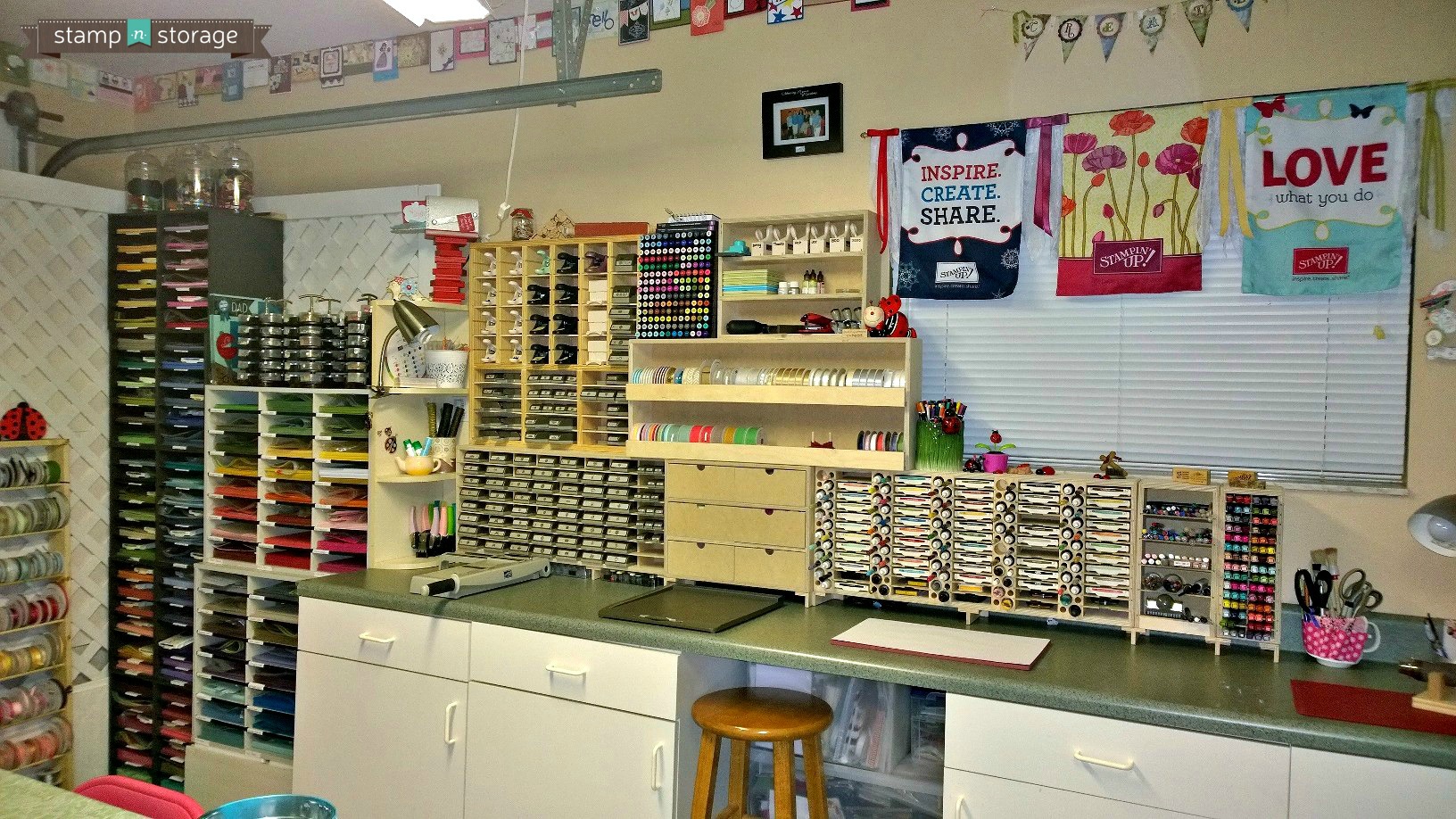 Above, Terri has a whole wall filled with beautiful craft supplies which are nicely organized in her Stamp-n-Storage units. We really like the Stampin' Up! banners that she has above her work space!
Stacked on top of her counter, we see Terri's Lock-Down Punch Holder. To the right is a Six Drawer Storage. Resting on top of that is a Ribbon Shelf, and above that is a full size Storage Shelf with a back. Underneath her Stampin' Up! banners, Terri has a 60 Combo Holder, a Marker Nook, and a Marker Holder for Blendabilities™.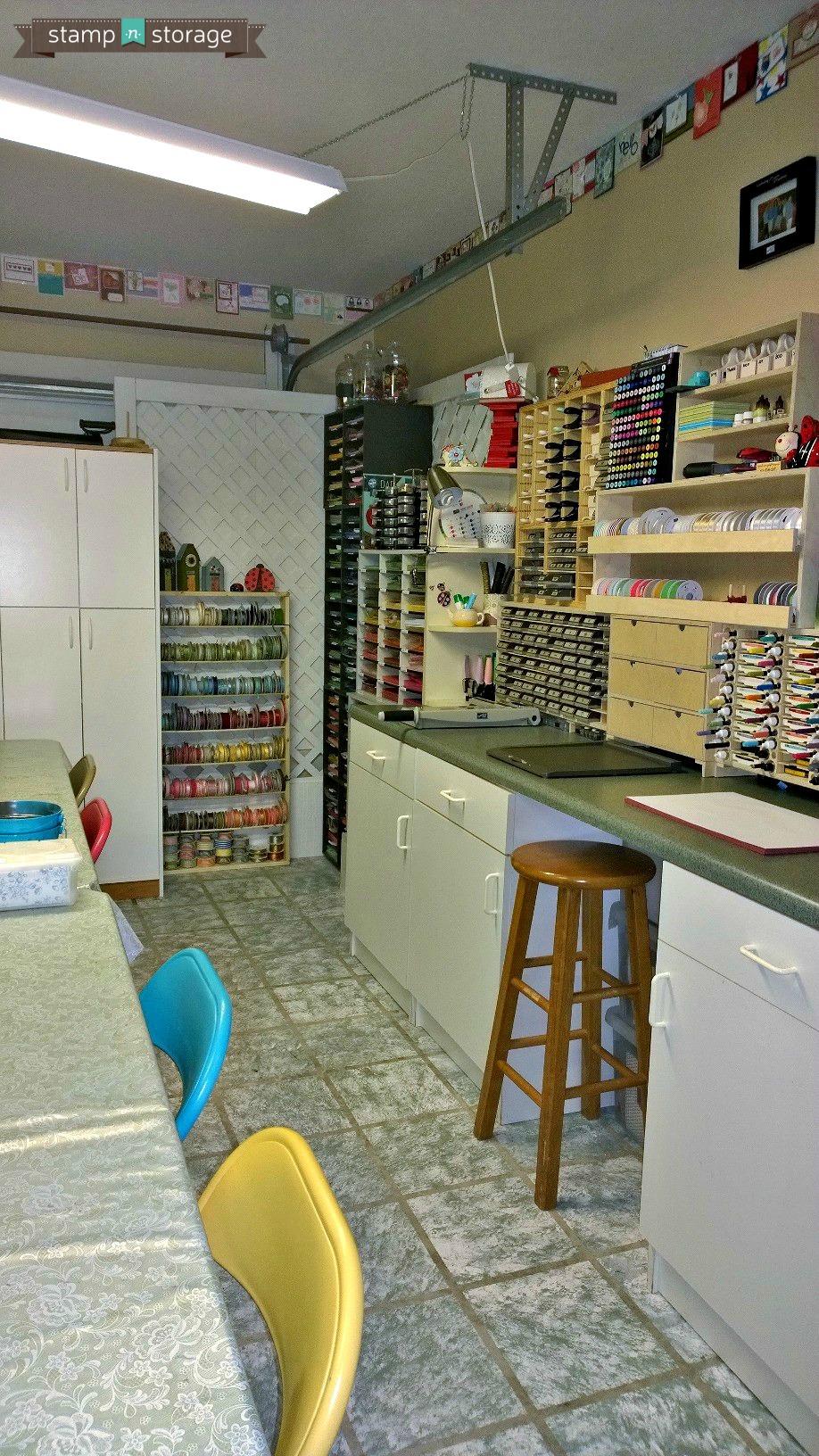 Here's another great view of Terri's crafting space. With everything lined up so orderly on her counter top, each thing has its own place and her supplies are always ready to be used!
We see here that Terri has a long table down the center of her garage studio. She has plenty of room to invite friends and family to have some crafting fun with her!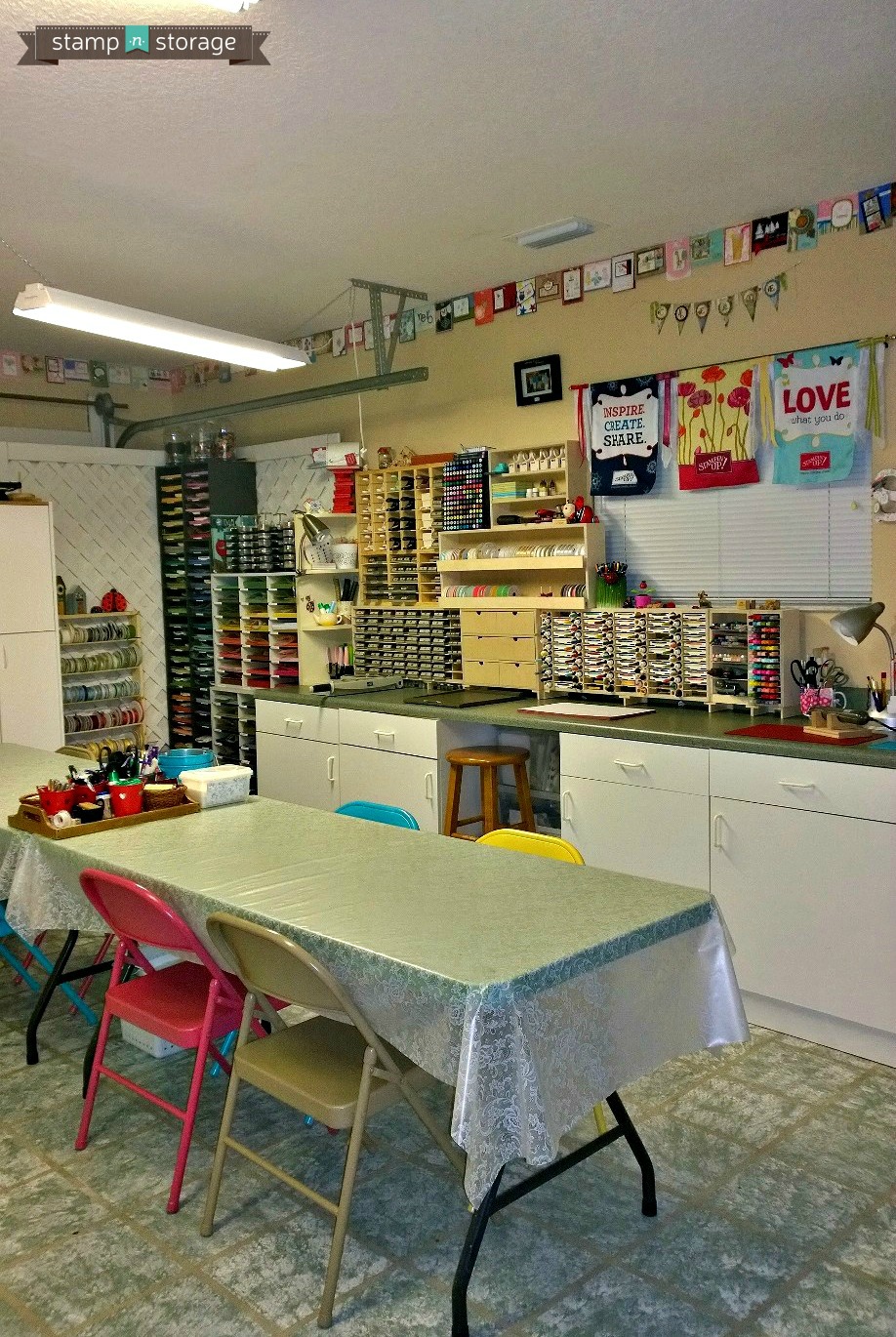 If you look closely, you can see that the Kickstands help raise Terri's Stamp-n-Storage organization units off of her counter top space. They are an excellent and efficient addition! Now, she has even more room for paper crafting storage.
We really love the border of handmade cards that are hung up in her craft studio. It's a great way for her to display her favorites!
She really did a great job converting an ordinary garage space into an extraordinary stamping studio! Way to be creative with your design plans, Terri!