October Studio Showcase Winner: Kristell
We love smaller craft spaces that are organized and efficient. That's why we were super excited about the space of our October Studio Showcase Winner, Kristell. Her bright and beautiful craft area is a corner space in her basement that takes up 35 sq ft. It was daunting when Kristell first started to plan out how she would organize. "With a really small corner to claim as my craft room it was a challenge to organize in a way which would satisfy me. It's important to plan ahead and decide on your priorities. Decide what area/item you cannot live without" she says. It's even more important in a smaller space to maximize your area by being organized.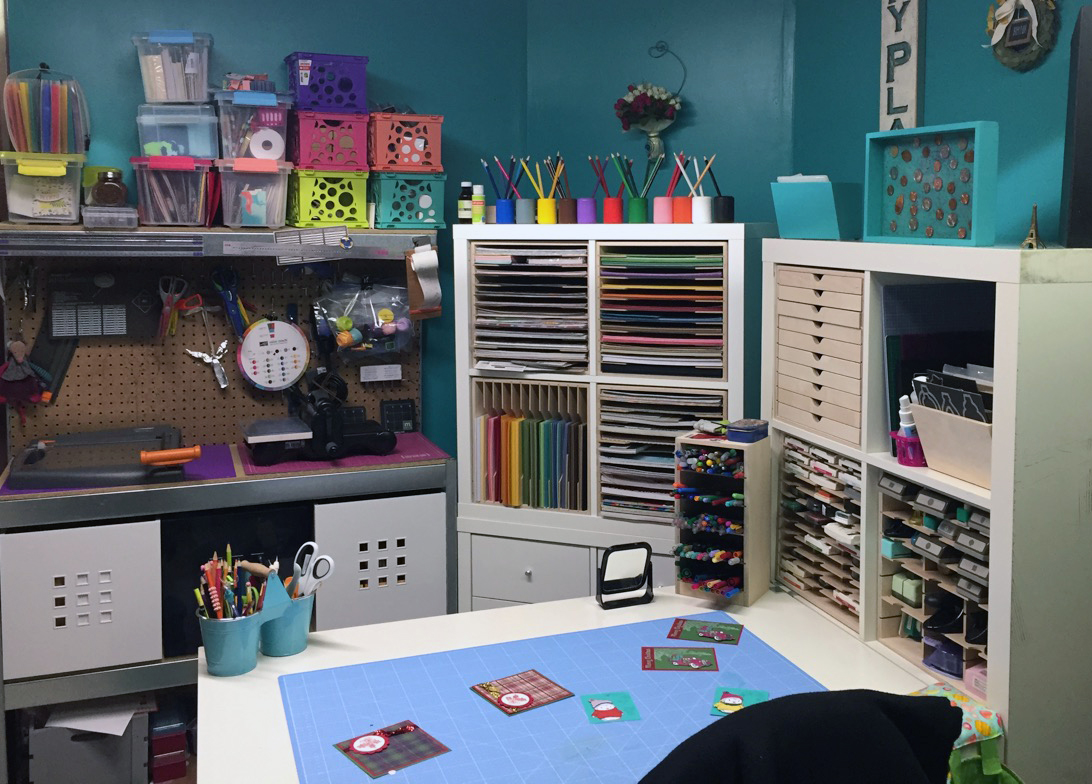 Kristell began gathering ideas for her craft space makeover by looking on Pinterest. The beautiful wall color was picked by her seven-year old daughter who also loves to craft as well. " I totally love the color" Kristell says. It was bright and cheery which was perfect for an unfinished basement without windows or heat. When it came to storage for her crafts, she decided on Stamp-n-Storage products. "Before I had always bought product and tried to make it work for my crafting needs. Finally I decided that I was tired of making-do and I chose Stamp-n-Storage products because they are designed to answer a specific need and fit within the IKEA® Kallax shelving units" she says.
In the corner Kristell has an IKEA® Kallax with four Paper Holders. "The Paper Holder is fantastic. Each color has its own shelf and I no longer have to dig to find the perfect shade, it's much easier and faster than before. It is now in different slots rather than being in a big pile and having to sort through it every single time. Before the pages would get bent, torn or even fall in a big mess on the floor" she says.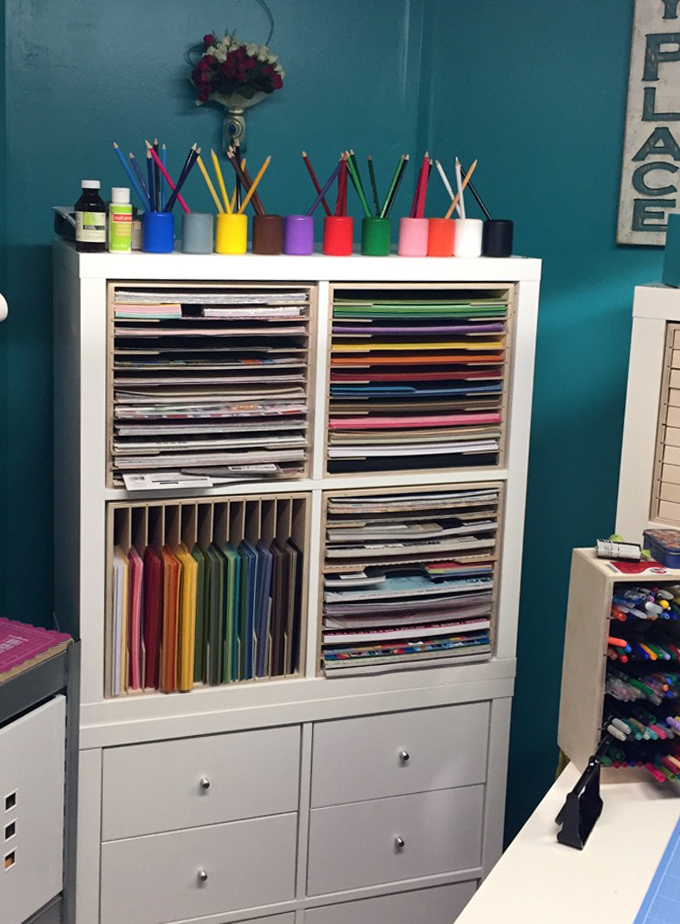 Another IKEA® unit connects to Kristell's desk. Here she has the Drawer Cabinet, Standard Ink Pad Holder, Lock-Down Punch Holder and Wafer Die Tote storing her dies on Magnet Cards. "My stamps, ink pads and punches are now so much more accessible. I don't even have to get up. I can pick it up, use it and put it back in a few minutes. It really makes for a cleaner working area and since I am a messy crafter it helps tremendously" Kristell says. She also keeps her Marker Nook on the desk so she doesn't have to dig for markers in a drawer or box.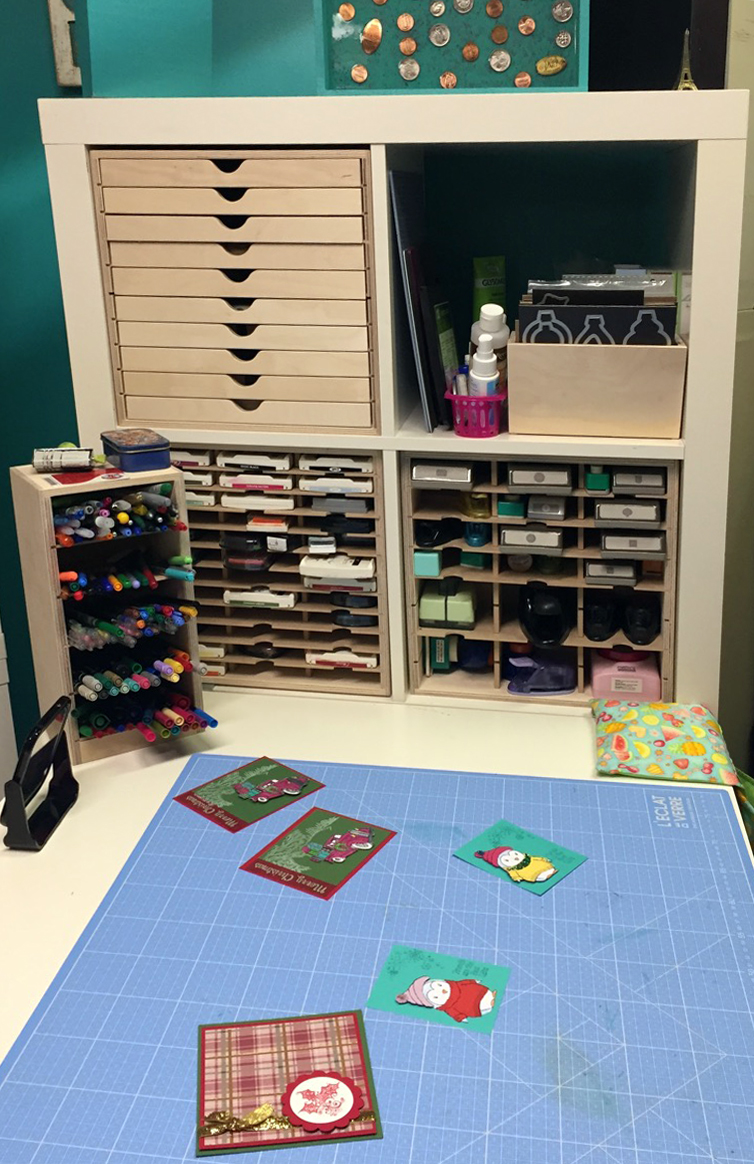 Kristell's space is a great example of how you can take a smaller corner in your home and create a dream craft space! Kristell certainly did and it's a corner she now loves!
---
Would you like to be our next Studio Showcase winner and have the chance to receive $75 in store credit?
Here are a few hints: clean up your space, snap some photos (4 or more) from a few different angles, and include some comments about what you love about your area and your Stamp-n-Storage products. Then, you will be entered into our monthly drawing. Email your entry to: contact@stampnstorage.com.