November Studio Showcase Winner: Karen C
Congratulations to our November Studio Showcase winner, Karen C! We must admit that we think she has one of the best looking craft rooms out there! Karen has made great use of this room's space with very functional storage and an open area for crafting with others.
Would you like to be our next Studio Showcase winner for December and receive $75? Here's a few hints: clean up your space, snap some photos (4 or more) from a few different angles, and include some comments about what you love about your area. Then you will be entered into our monthly drawing. Email your entry to contact@stampnstorage.com.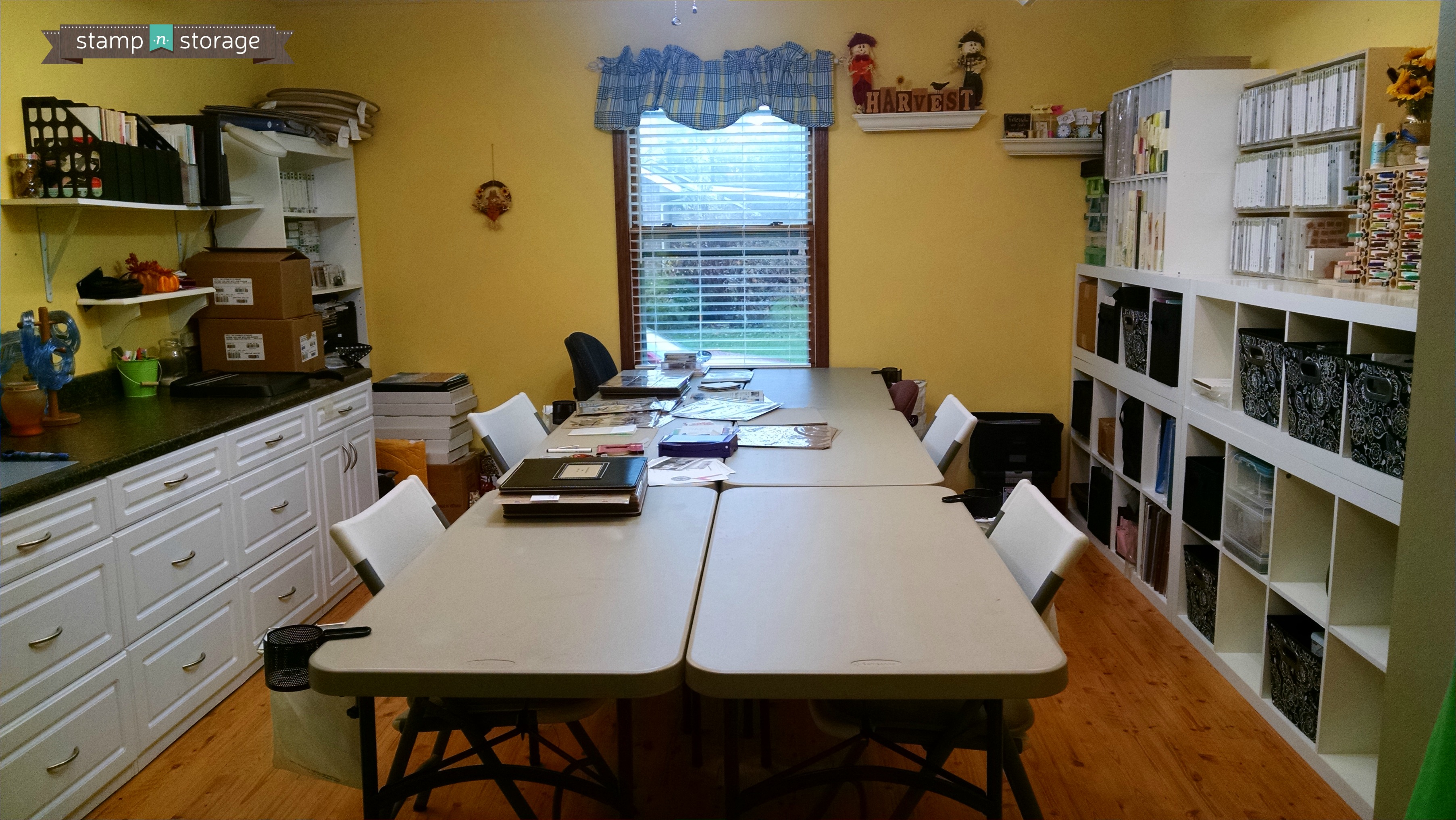 Karen said, "Thanks to your wonderful Stamp-n-Storage products, my craft room is much more organized than it used to be. I have your ribbon shelves, punch storage, stamp set storage and ink pad/marker storage. I'm hoping I can figure out a way to incorporate your paper storage."
The tables in the center of the room provide space for Karen to work on her crafts along with friends who join her in her well-organized studio. The white shelves and drawers give the room a crisp look. We love the decor she has displayed, including the festive fall scarecrows you can see on the wall and the special family photos (shown in images below).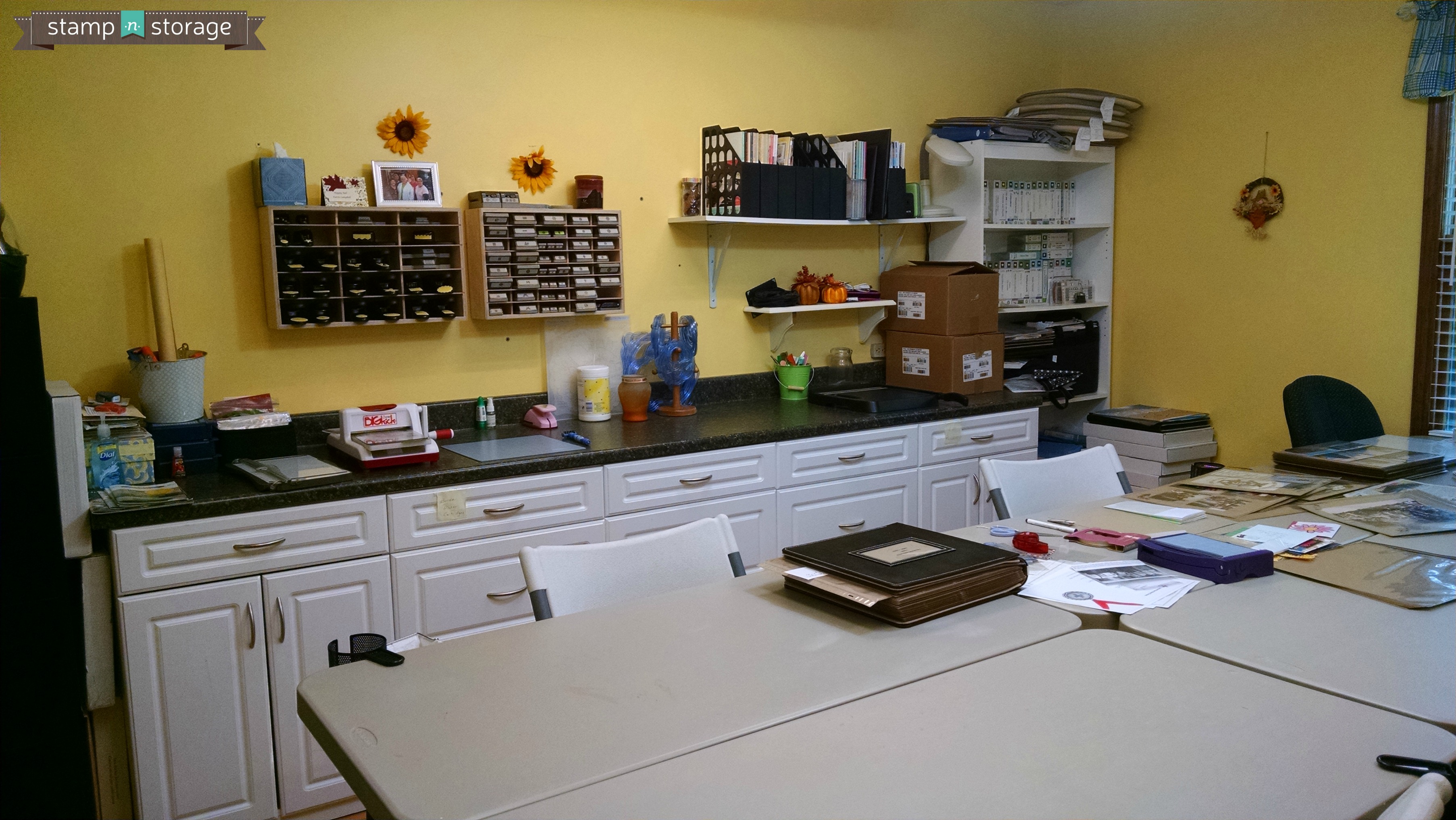 Above, we see that Karen has her paper punch storage mounted over her counter-top. On the left is the Whale-Tale Punch Holder, and hung next to it is the Lock-Down Punch Holder. Having your craft supplies mounted on the wall is a wonderful option if you want to have them at eye level and also create more work space.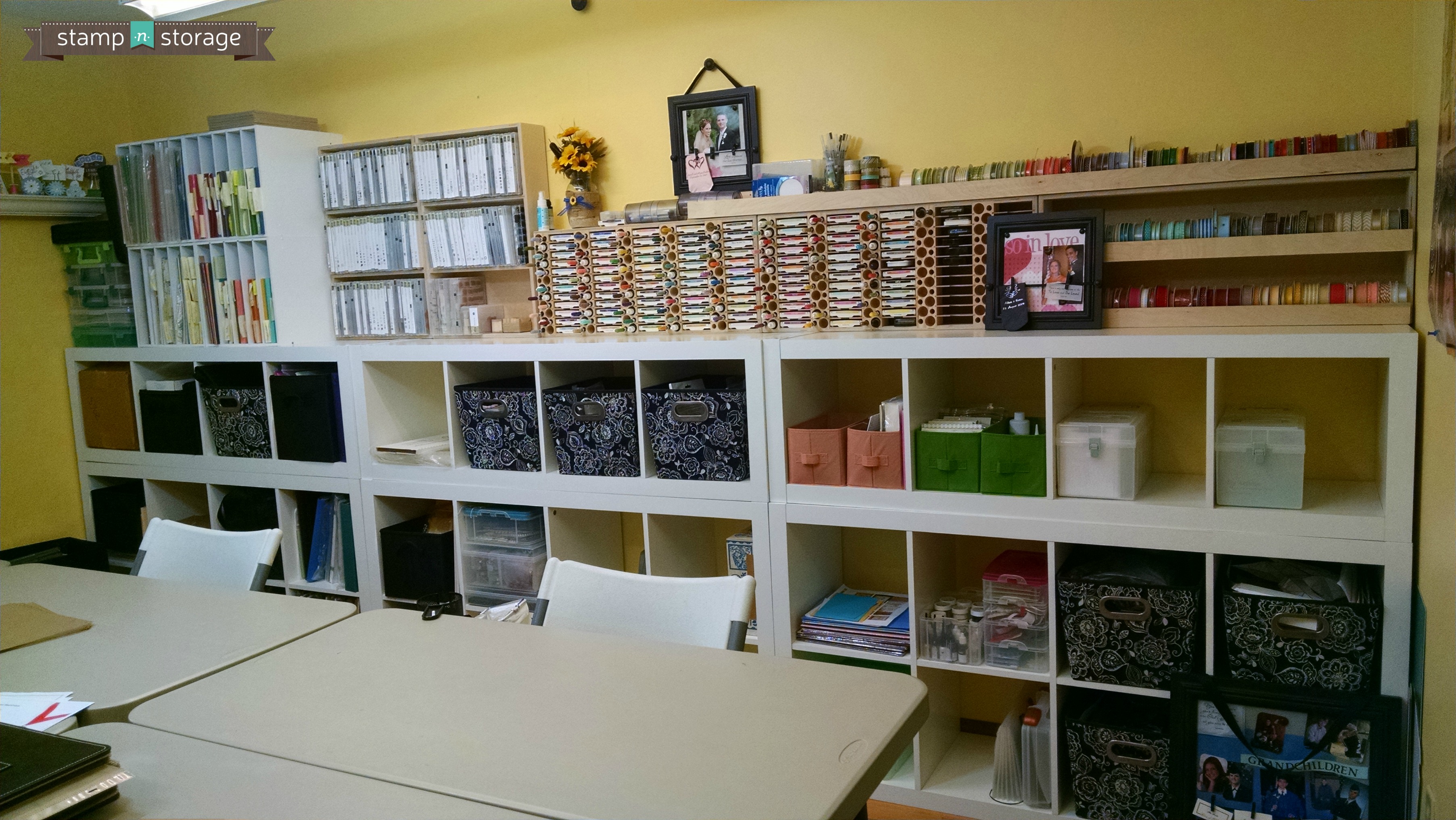 Karen's storage solutions on this side of the room are simply superb! Each of her craft items have their own space in coordinating boxes and totes. On top of these stacked storage units, Karen has Stamp-n-Storage Stamp Case Shelves in the center left, followed by two 60 Combo Holders, and Ribbon Shelves. Resting above the Combo Holders and the Ribbon Shelves, she has more room to keep her ribbon in a Ribbon Holder.
Thanks for your submission, Karen. We really enjoyed seeing photos of your craft room. We know it will inspire many other crafters out there!