May Studio Showcase Winner: Lynn
We love Lynn's space and how she turned a dining room into her craft room. Lynn had always crafted and stored her supplies in her kitchen cabinets. "I was tired of having everything always behind a door...which meant I bumped my head a lot" Lynn says. She decided to move into the dining room because the space hadn't been used much and was becoming a storage area for miscellaneous items as seen below.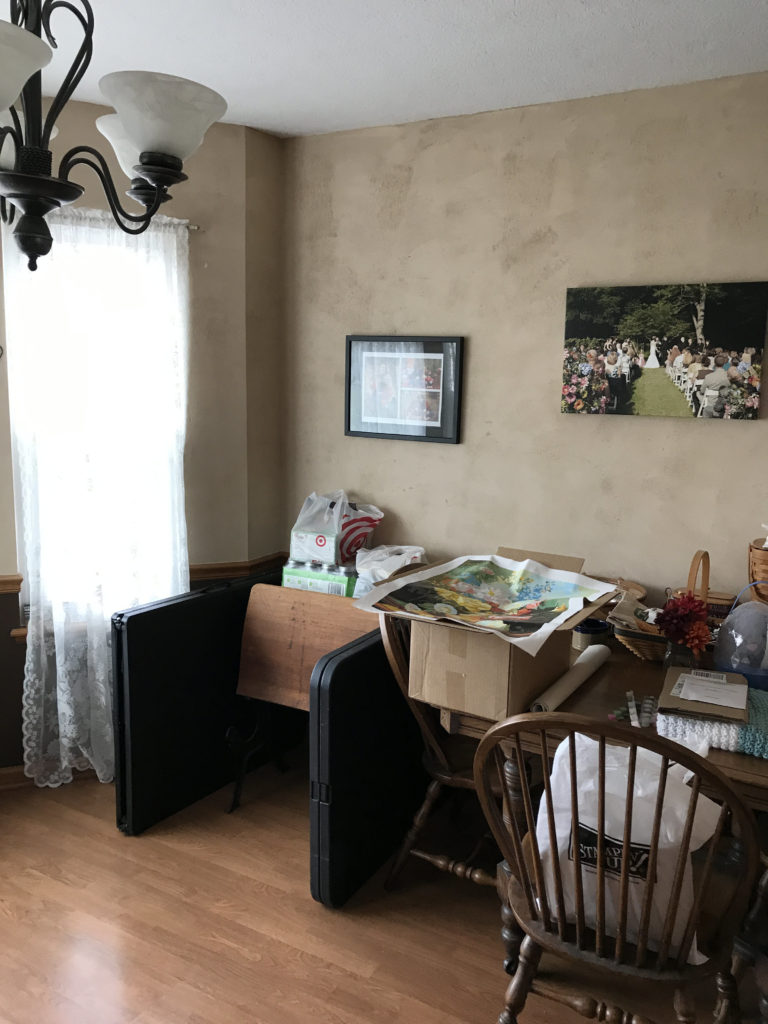 Lynn did a lot of research when designing her space. "I considered one of those cabinets that folds out and stores everything, except it doesn't store everything, like stamp sets. So I discarded that idea and went to Stamp-n-Storage." Lynn designed one wall of her craft room to hold nearly everything she uses when paper crafting by utilizing the IKEA Kallax® and Stamp-n-Storage products.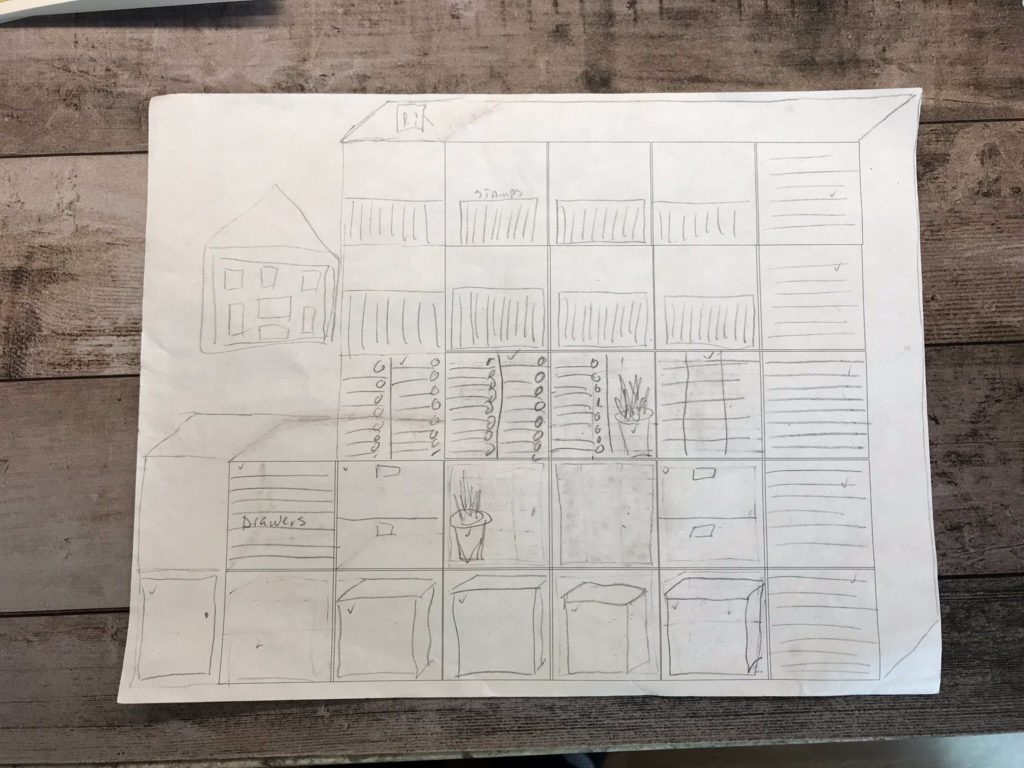 She also found an awesome app called MagicPlan that she used to measure her space, making sure everything fit correctly. "I planned out everything with no surprises or whoops" Lynn says.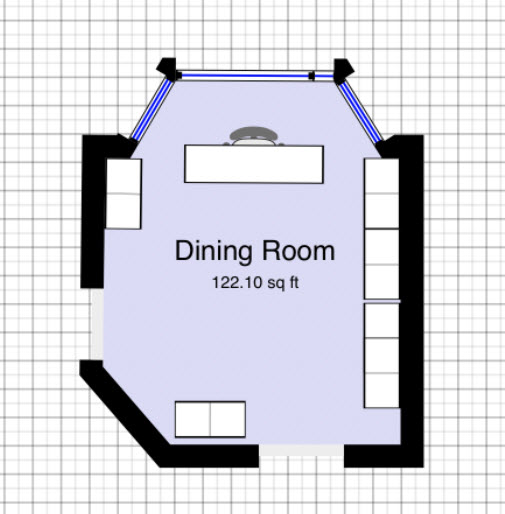 The next step after planning was budgeting. We absolutely love how Lynn took furniture she was no longer using and sold the items on Facebook marketplace. She sold three large pieces in one weekend and put the money towards her new space.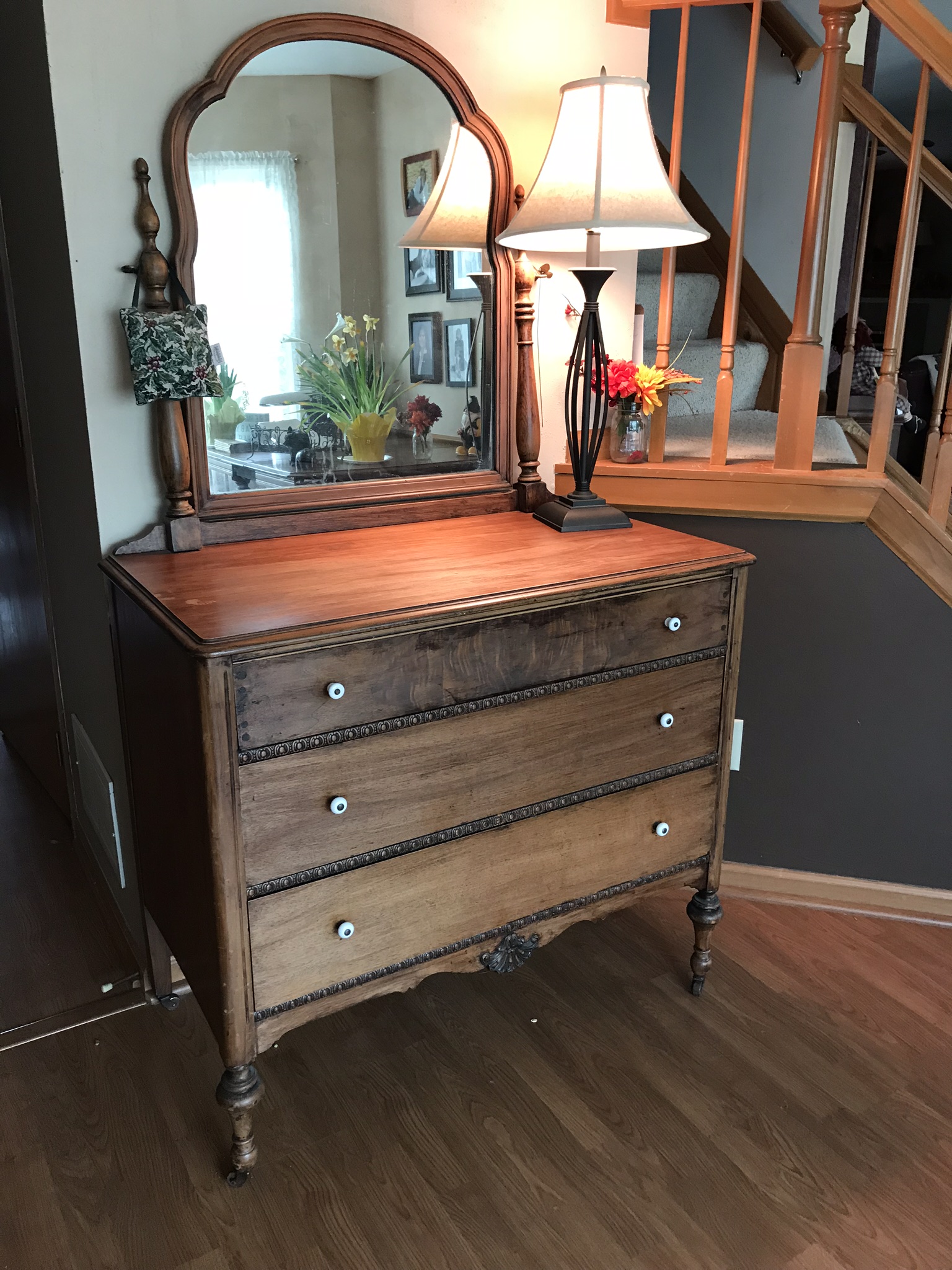 Lynn was now ready to start her project and began by repainting and adding new lighting. "A craft space must have good lighting. Not just enough, but the right color of light as well" she says. Lynn replaced the dining room lights with a ceiling fan that had a light kit, and additional can lights over her work space. She uses smart bulbs from Element Plus by Sengled due to the adjustable color temperature using her phone. She has the bulbs set at 4500K.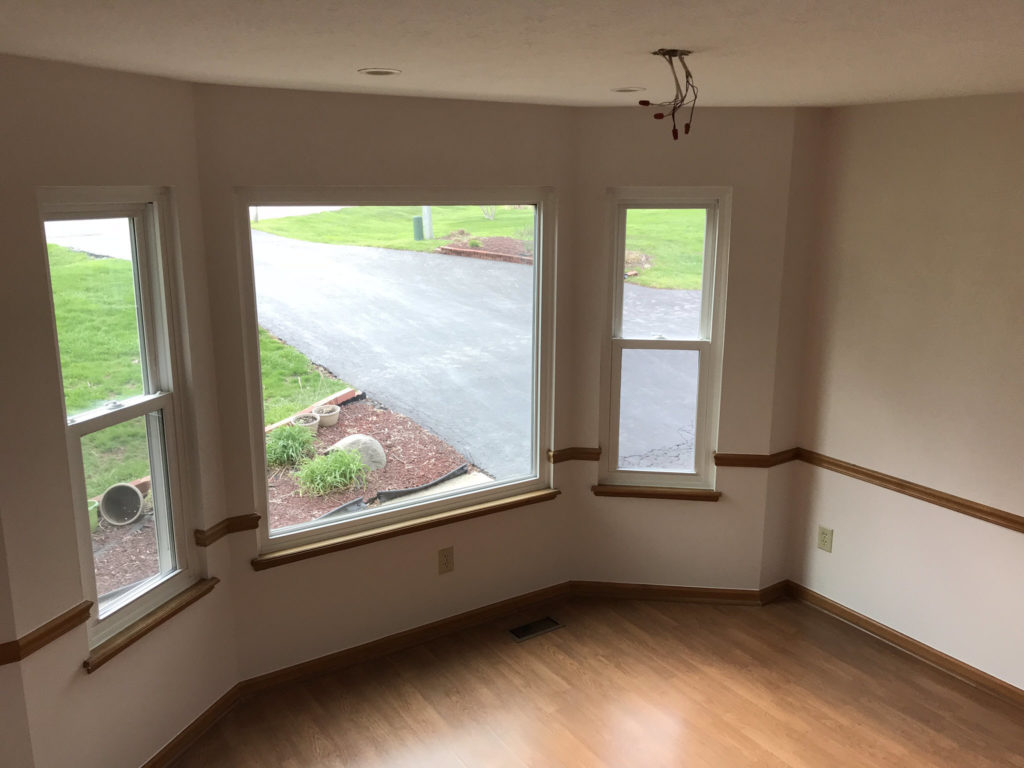 The space was now ready for storage solutions. "I made meticulous lists to be sure I didn't forget anything" Lynn says. She ordered her Stamp-n-Storage products online and then headed to IKEA for her desk and shelving units. "I had done my research on-line and picked out a desk but when I saw it in person, I didn't like it. The design was fine, but it only came in one color and not the color I wanted. No problem, there were a lot of other options right beside it and I was able to pick something I liked even better, in the right color."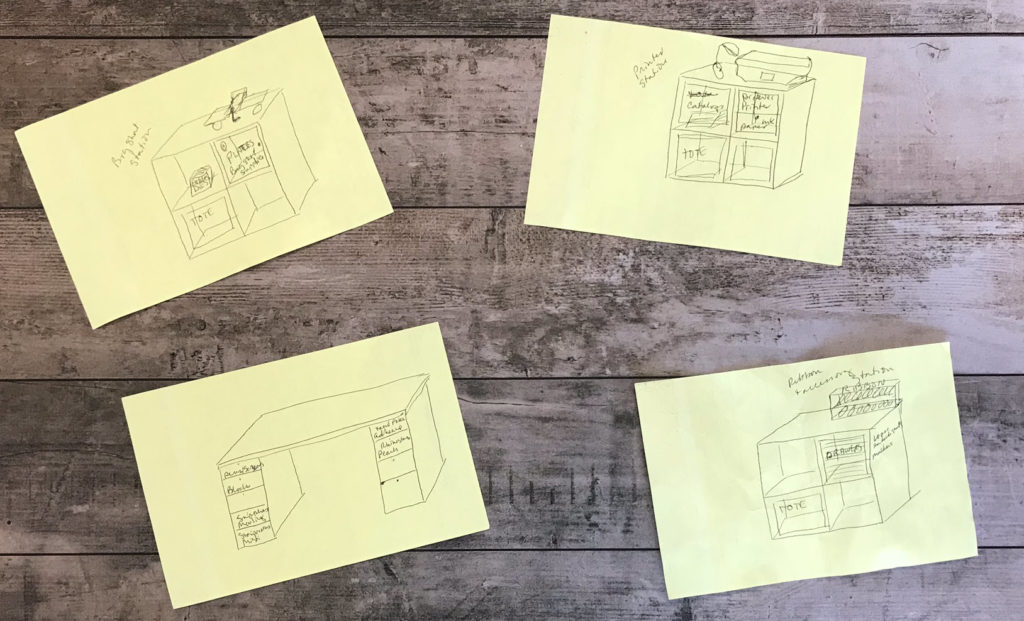 Lynn organized her craft supplies with the 24 Combo Holder, Lock-Down Punch Holder and 12x12 Paper Holders for IKEA®. She then stored her stamps in their cases on the cubes above. In her smaller 2x2 IKEA® Kallax she added the Drawer Cabinet to a cube and the 20" Ribbon Shelf on top. "My space is so airy, and bright and oh so organized" she says.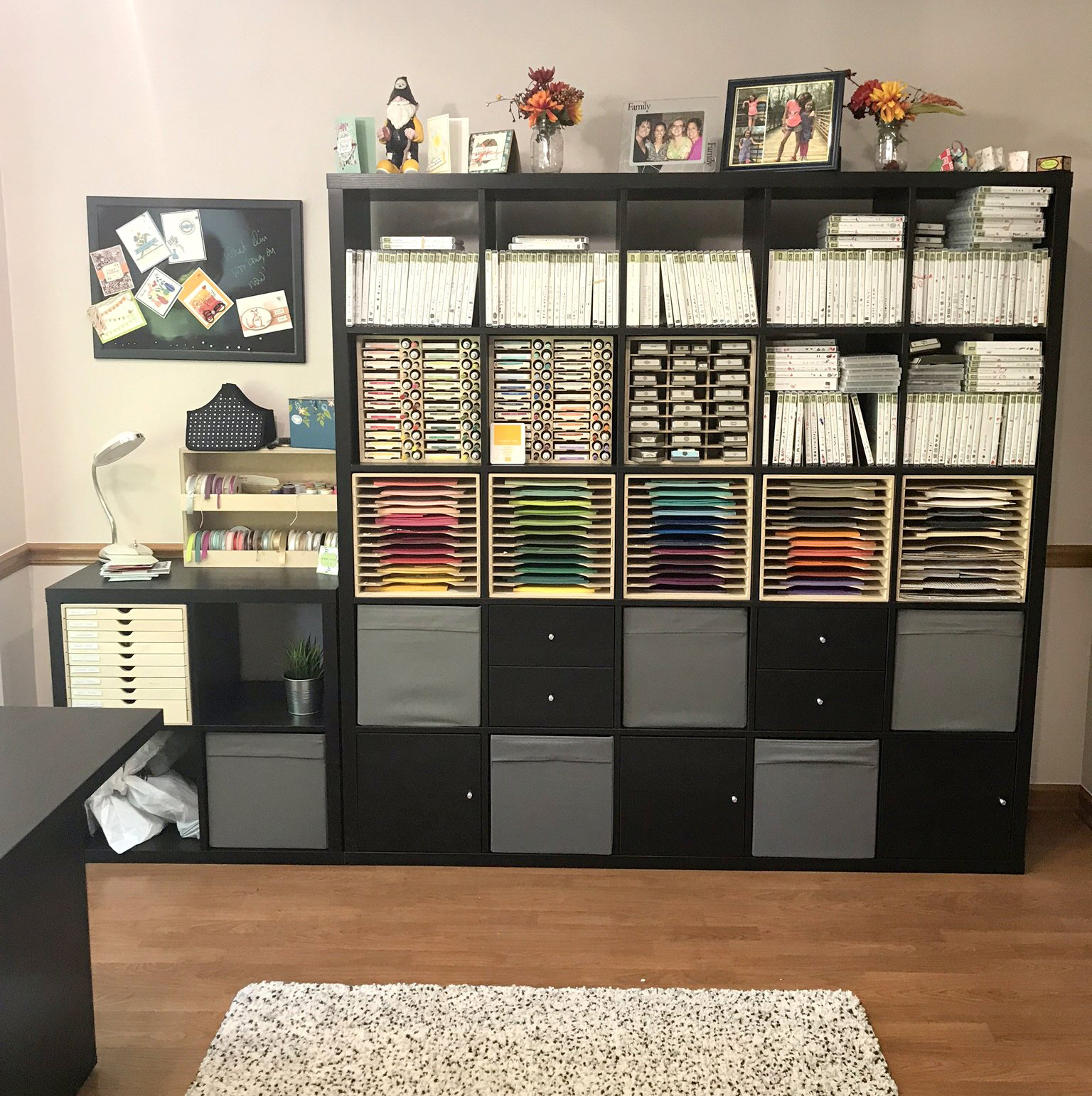 "I love that I can rearrange my space to fit my needs. It's so easy to move the Stamp-n-Storage products around from one cubby to another. Right now I have lots of retired stamps I'll be selling this summer. When they are cleared out I can rearrange again" Lynn says. Her once dining room is now a functional craft space that allows Lynn to see everything she has and she no longer has to worry about bumping her head on the kitchen doors! Thanks Lynn for sharing your beautiful craft space with us.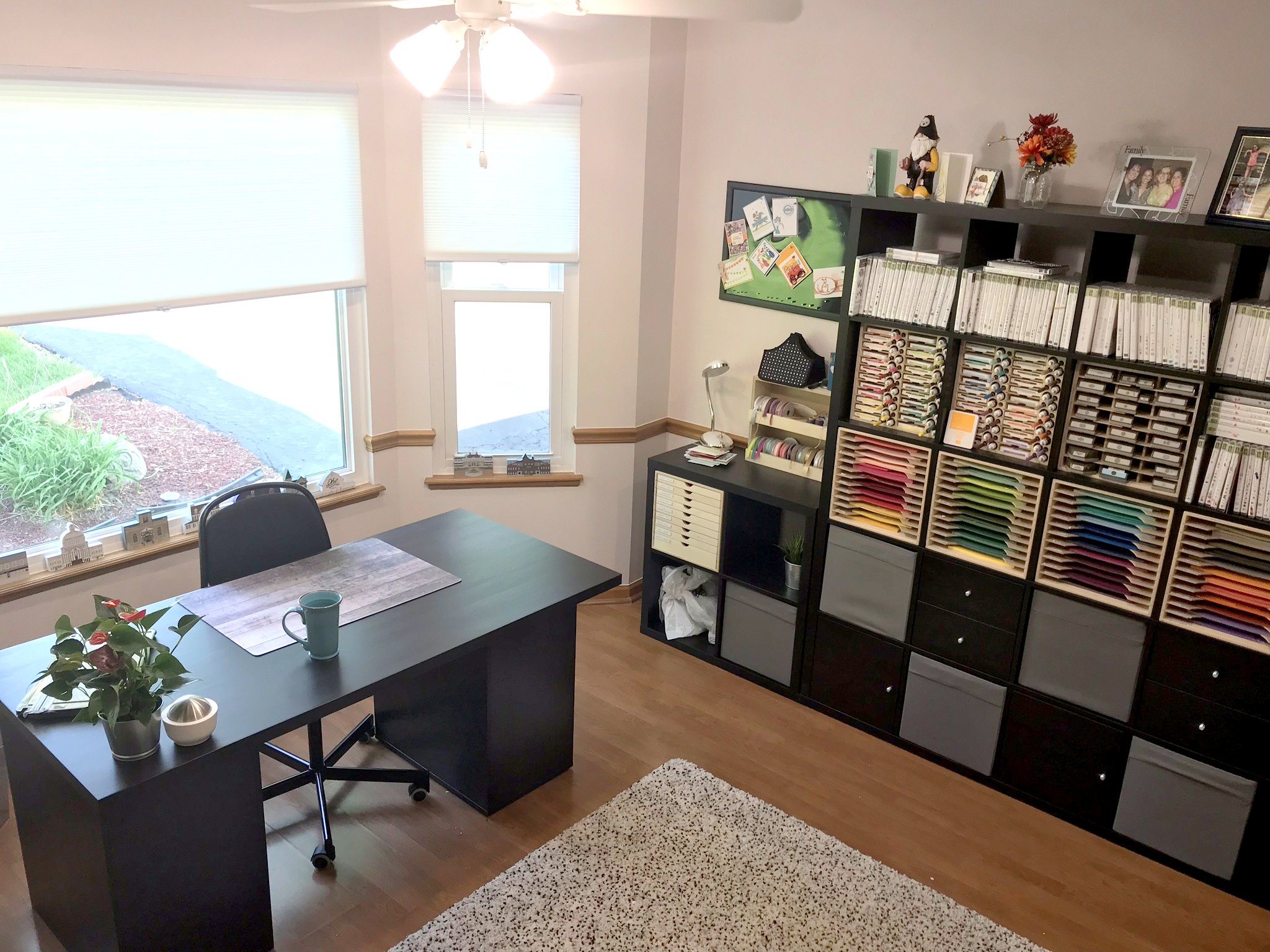 ---
Would you like to be our next Studio Showcase winner and have the chance to receive $75 in store credit?
Here are a few hints: clean up your space, snap some photos (4 or more) from a few different angles, and include some comments about what you love about your area and your Stamp-n-Storage products. Then, you will be entered into our monthly drawing. Email your entry to: contact@stampnstorage.com.