Introducing the Drawer Cabinet!
Our highly anticipated product, the Drawer Cabinet, will be released mid-March!
Since many of you can hardly wait to purchase their own, we thought we'd share some fun facts about the Drawer Cabinet before it becomes available.
Below is a photo of Carly, our Marketing Manager, beside the Standard Drawer Cabinet (left) and the Drawer Cabinet for IKEA®.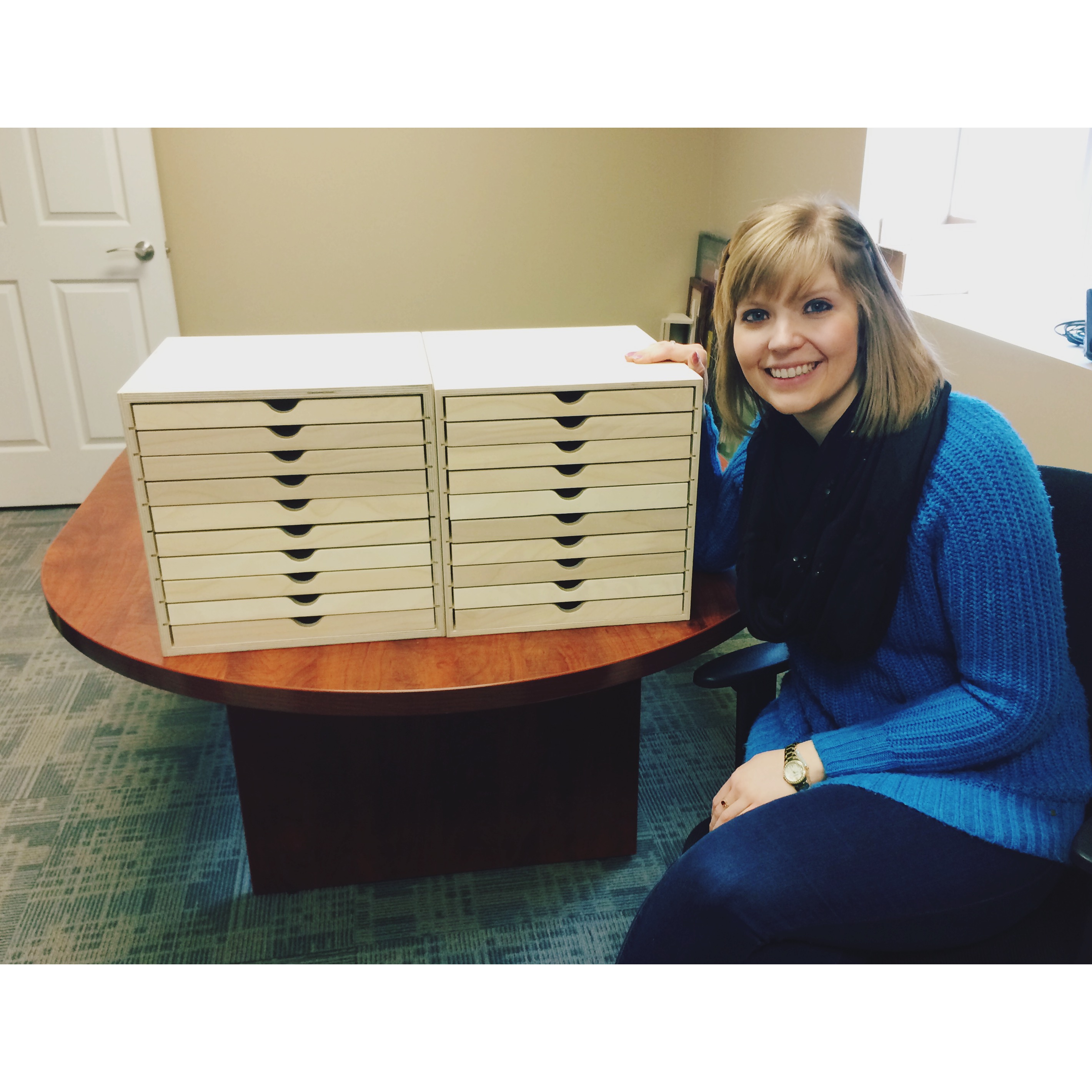 What are the dimensions?
14" wide, 13 1/4" tall
Depth is 13 1/2"
Each drawer is about 1" deep
How many drawers does the Drawer Cabinet have?
There are ten drawers in both versions of the Drawer Cabinet. If you already own a Paper Holder, you can insert one of the Paper Holder slots if you take out one of the Drawer Cabinet drawers. However, you cannot insert the Drawer Cabinet drawers into any of the Paper Holders' slots.
What can I store in the Drawer Cabinet?
We recommend storing your rubber wood-mounted stamps, 12"x12" paper, ink pads, small accessories, and various tools...don't forget the chocolate too!
Can I watch a video that will explain more about the Drawer Cabinet?
Of course! Please watch our Periscope video where we tell more about it!
Click to watch: http://goo.gl/yJiWAw
What type of IKEA® storage will Drawer Cabinet for IKEA® work in?
The Drawer Cabinet for IKEA® will work in the IKEA® Kallax shelving which you can find here: http://goo.gl/N19ztG.
How much will the Drawer Cabinet cost?
We haven't set a price yet, but it will be priced higher than the Paper Holders. (We'll let you know the price as soon as we can!)
If you have any other comments, questions, or suggestions for us, please email them to contact@stampnstorage.com because we would LOVE to hear from you!