Decorate your craft room with this throw pillow!
Here's a really cute idea that we saw on Pinterest! (Oh, did you know that you can follow our boards on Pinterest, too?)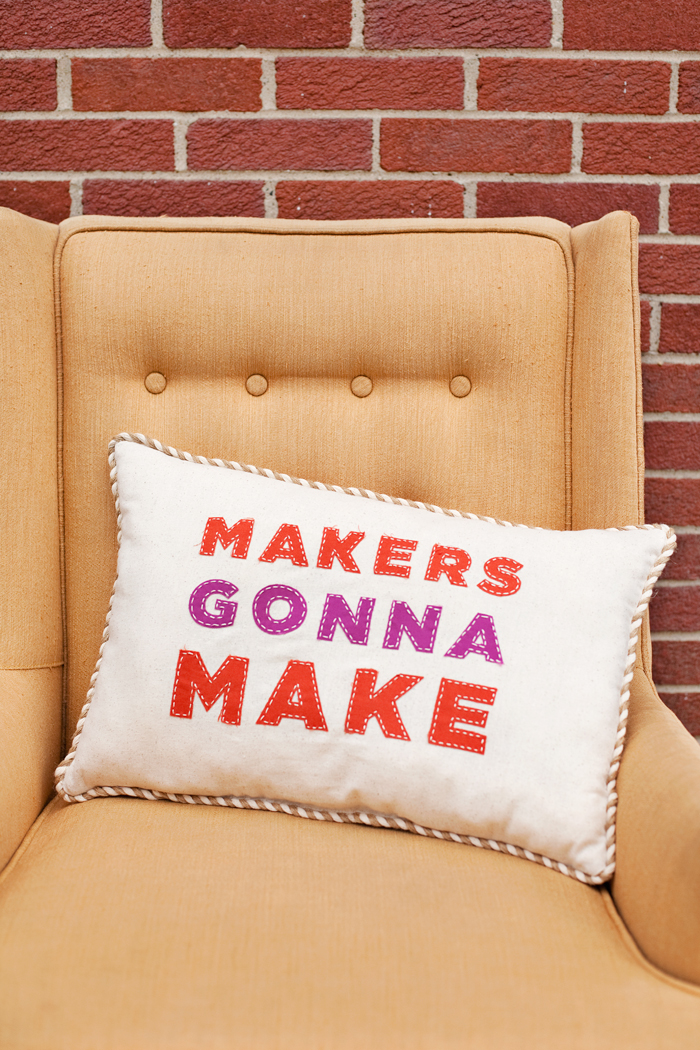 We think that this applique throw pillow that says "Makers Gonna Make" would be an adorable addition to any paper crafting studio! It would even look great in someone's living room.
Thankfully, we found the original blog post with the instructions for how to make it! Thanks to A Beautiful Mess blog for creating this charming throw pillow! Make yours today! (If you do, feel free to post it on our Facebook page or send us a picture in an email to contact@stampnstorage.com.) Happy crafting!