Check Out These New Products!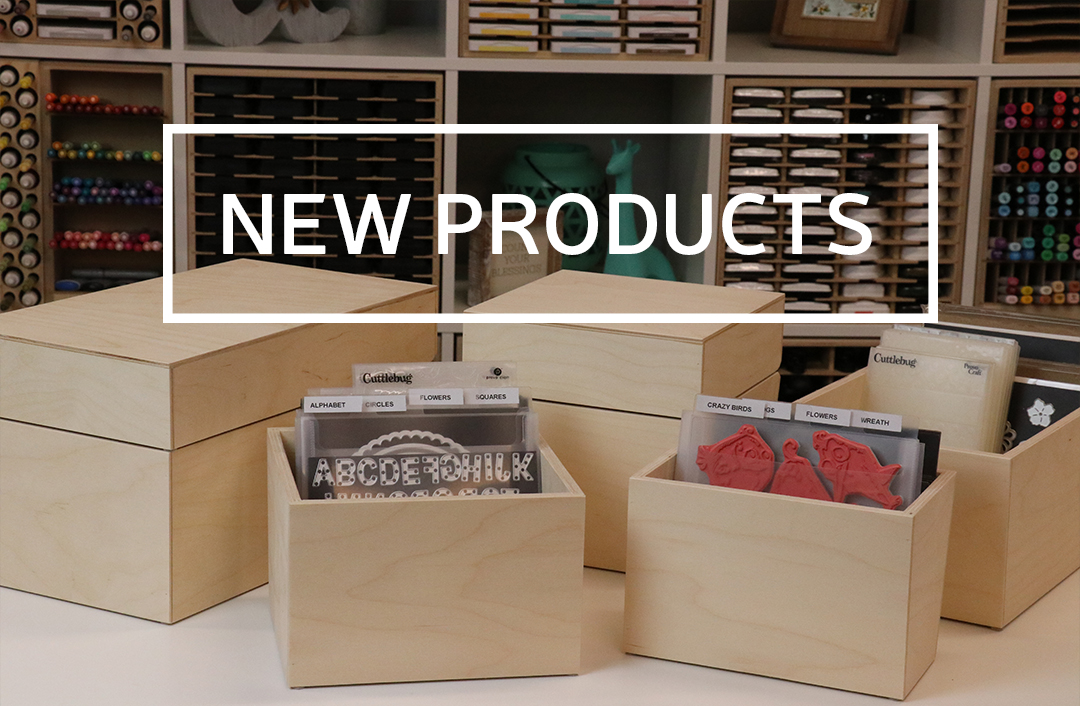 Every once in a while our awesome customers send us a special request for an add-on to a Stamp-n-Storage Product. We love your feedback and understand each craft space is unique to it's crafter. Our goal is to provide storage solutions that organizes your space in a way that works best for you!
Here's what's new:
6x6 & 8x8 Paper Holder Label System
Many people love our Paper Holder Label system, and it wasn't long after we released the 6x6 and 8x8 Paper Holders that we were receiving emails and calls requesting a a version for these new sizes. Now available, the Paper Holder Label System offers options for any Stamp-n-Storage Paper Holder, including the latest 6x6 and 8x8 sizes. The news gets even better because we've also lowered the price on the Paper Holder Label System by over 40%. That's right! You can now purchase any size at $9.75 per pack or bundle with a Paper Holder for an additional 20% OFF savings.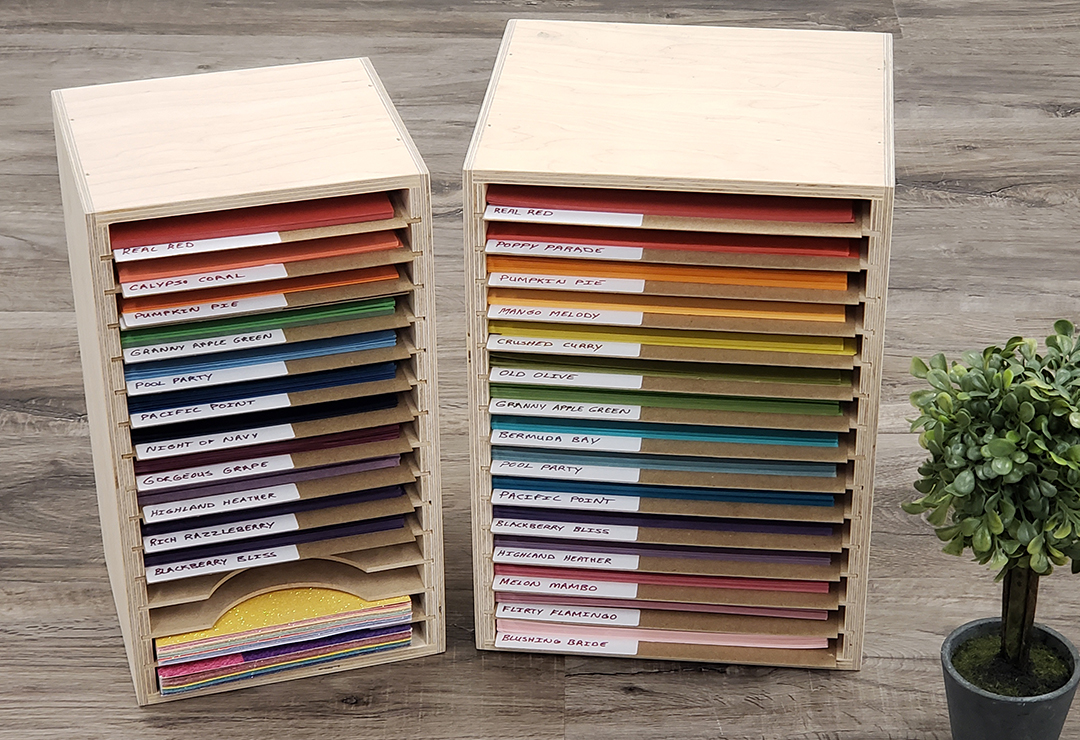 Single Compartment Accessory Tray
The Single Compartment Tray is the latest addition to the Drawer Cabinet Accessory Trays. It fits in the 12x12 Drawer Cabinet and the Drawer Cabinet for IKEA. This tray allows you to organize paper scraps up to 11x12" and is easy to remove for keeping on your desk during a project.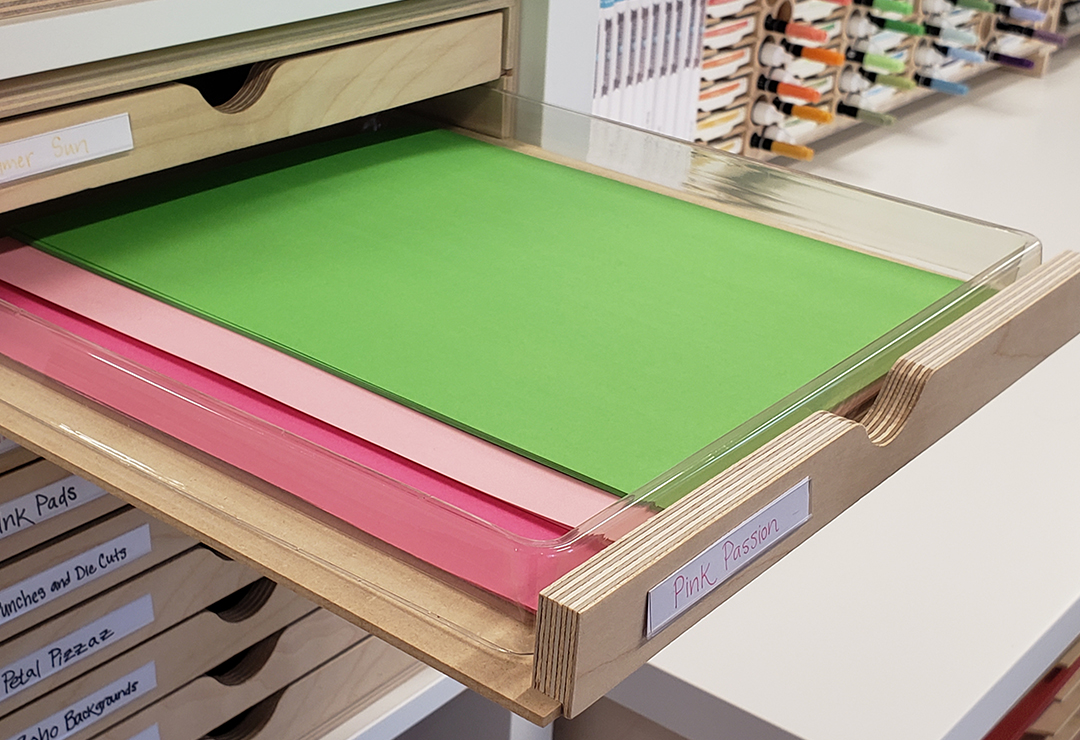 Paper Crate Cover
If you love the Stamp-n-Storage Paper Crates, you'll be pretty excited to find out we now offer a cover! We had a few calls and emails with concerns of paper in the hanging file folders getting dusty or damaged by the curiosity of a furry friend...our cat owner customers completely understand what we're talking about! Cover your top crate to keep your hanging file folders protected or use it as an extra place to add some inspirational decor.
50 Mini Ink Spot Holder
Last but not least, the 50 Ink Spot Holder is the perfect product for those who prefer to organize their Stampin' Spots(TM) by color family. With five rows of 10 spots, you can store all 50 colors. This ink spot holder also fits any 1" mini ink cubes like the mini Distress and Gina K. Designs. The holder is easy to assemble and fits inside the Alex Drawer by IKEA®, or any other space that is at least 9" x 16".