Bee a Blessing Card Drive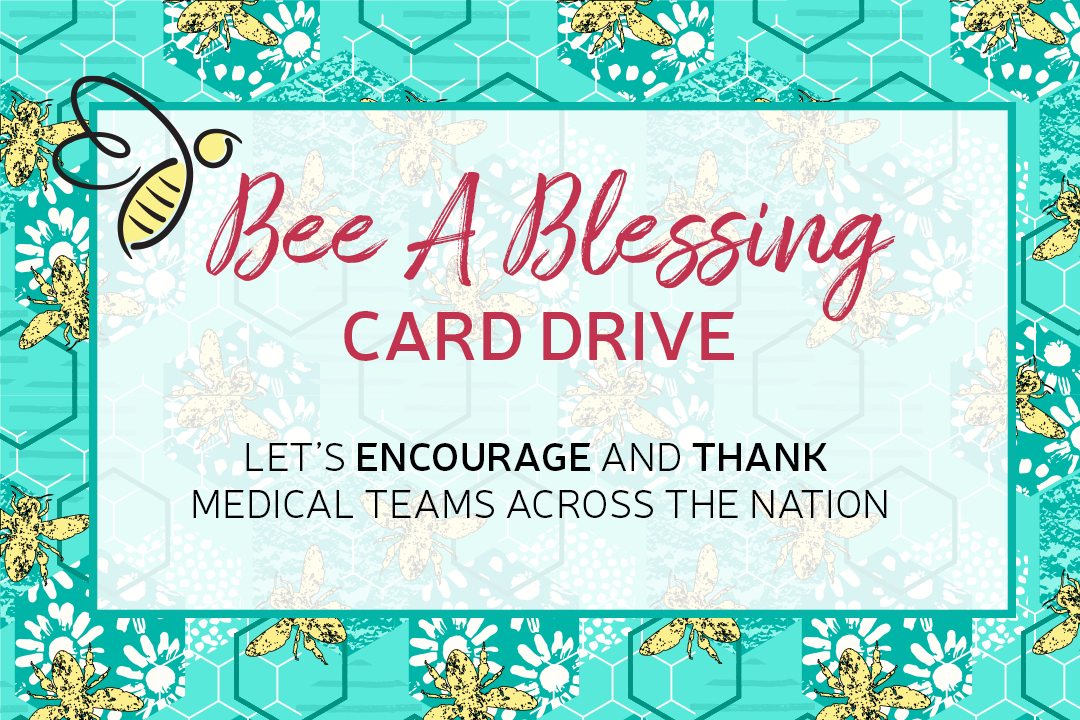 Let's spread some kindness and joy! Send us your encouragement cards and thank you cards for first responders. This will include health workers and medical staff on the front-lines caring for patients, and senior living facilities.
Here are a few recommendations from our team when sending blessing cards:
30-50 cards is a great quantity to send. This helps spread your cards out to 30-50 locations.
Do NOT send envelopes.
Do write a special note and sign your name with the State you are from.
If you are sending cards for a specific purpose, label the cards (ex. Medical Providers, Nursing Homes, First Responders, etc.)
Mail Cards To:
Michelle Donahe
Stamp-n-Storage
150 Michigan Street SE
Hutchinson, MN 55350
Stamp-n-Storage will gather cards and send in bulk to locations across the U.S. Follow us on Facebook for updates on the Bee A Blessing Card Drive!
*Please note:
The United States Postal Service said there's currently no evidence COVID-19 is being spread through the mail, pointing to guidance from the Centers for Disease Control and Prevention, the World Health Organization and the Surgeon General.
JOIN OUR FACEBOOK GROUP PAGE FOR UPDATES

LATEST UPDATE:

VIEW LIST OF LOCATIONS AND A FEW RESPONSES HERE

BEE A BLESSING HAS MOVED HERE