Bee a Blessing Card Drive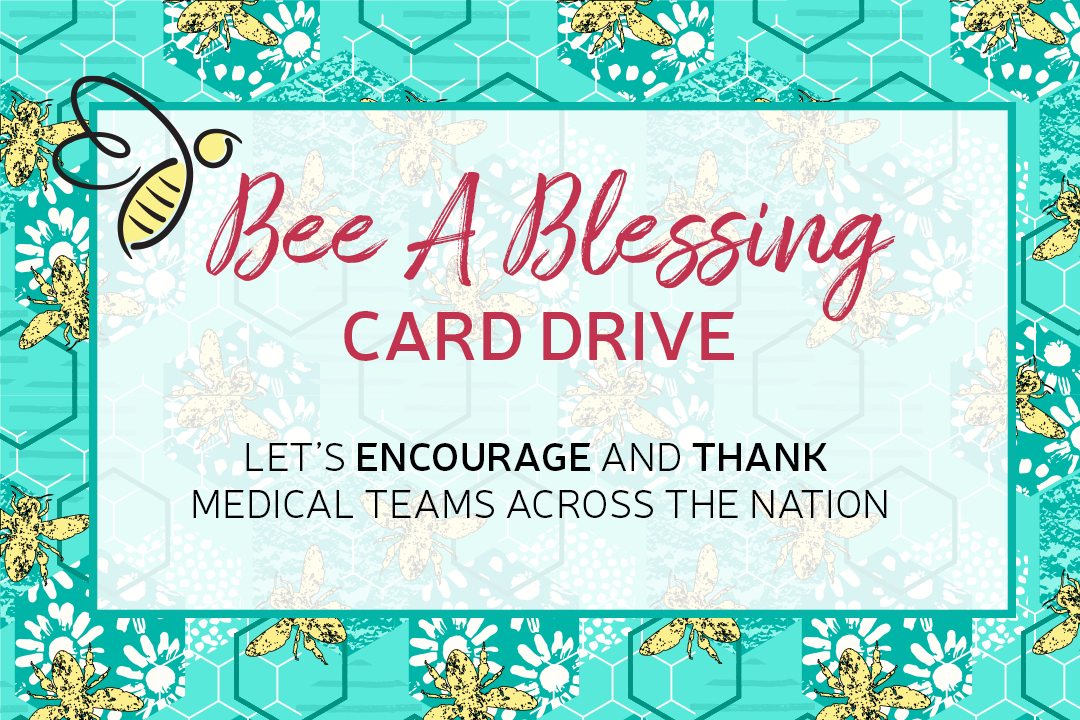 Let's spread some kindness and joy! Send us your encouragement cards and thank you cards and we'll send them to those in need. This will include health workers and medical staff on the front-lines caring for patients, and senior living facilities.
Don't forget to write a special note in your card! This is also a great project if you have kids home from school.
Mail Cards To:
Michelle Donahe
Stamp-n-Storage
150 Michigan Street SE
Hutchinson, MN 55350
Please Note: Only send your cards with a special message, envelopes are not required.
Stamp-n-Storage will gather cards and send in bulk to locations across the U.S. Follow us on Facebook for updates on the Bee A Blessing Card Drive!
*Please note:
The United States Postal Service said there's currently no evidence COVID-19 is being spread through the mail, pointing to guidance from the Centers for Disease Control and Prevention, the World Health Organization and the Surgeon General.