August Studio Showcase Winner: Lisa M
Our August Studio Showcase winner is Lisa M! The colorful pink decor really adds such a sweetness to this well-organized space. The design of this room is brand new and it's what Lisa likes to call her "Empty Nest Consolation". We know you're going to love seeing photos of this room!
Do you want to be our September Studio Showcase winner and receive $75? Here's a few hints: clean up your space, snap some photos from a few different angles, and include some comments about what you love about your area. Then you will be entered into our monthly drawing. Email your entry to contact@stampnstorage.com.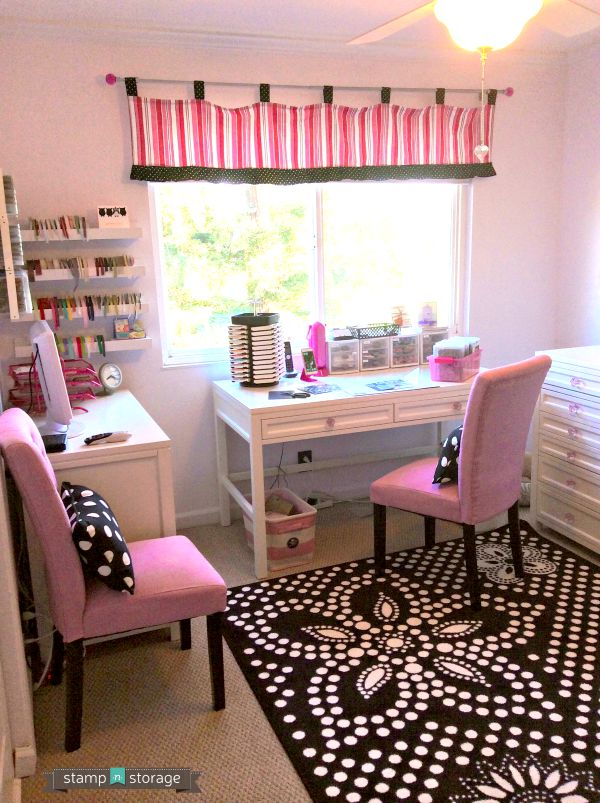 Above is Lisa's main work space. She likes to have a place for everything. That's the key part to her organization!
The bubble gum pink chairs, the coordinating white furniture pieces, and the black and white accents really pull the look of the studio together. We can see that Lisa has incorporated the Stamp-n-Storage Ribbon Shelves to the left of her desk. She also has a collection of our Magnet Cards for wafer die storage that's easily accessible on her counter top too!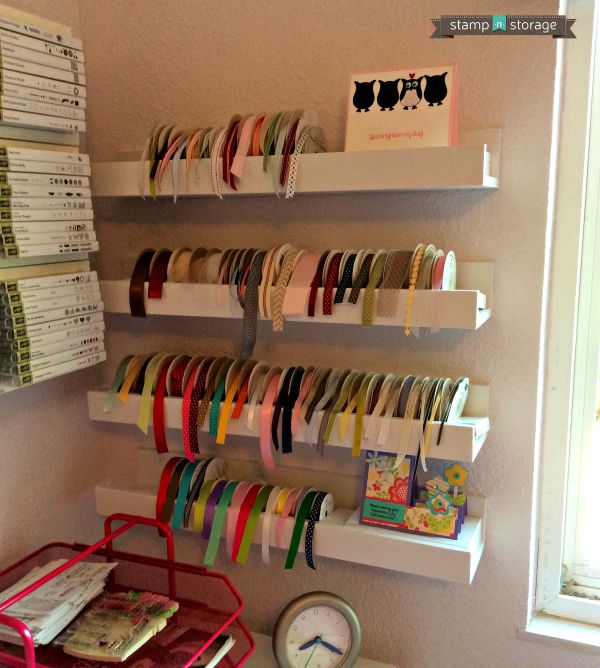 Here's a close-up view of Lisa's four Ribbon Shelves. She said, "After buying 3 Ribbon Shelves, I had to add one more for room to grow and space to display special cards. The magnetic "bookends" (Magnet Blocks) keep the ribbon upright. I love looking at the ribbon and am more inspired to use it! It was also nice to be able to space the Shelves in a way that is comfortable to me. They make it easy to remove and replace the rolls."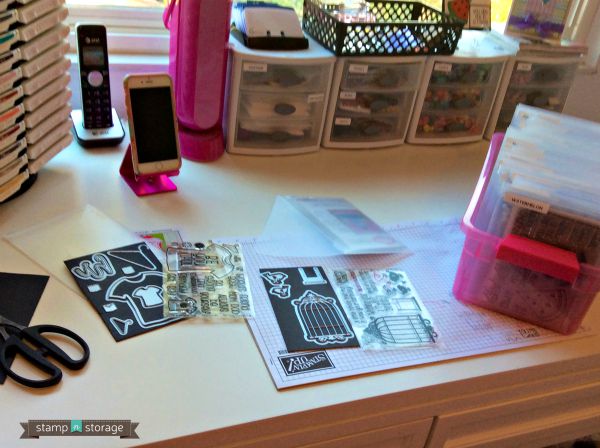 Lisa cut her Stamp-n-Storage Magnet Cards to hold her wafer dies that coordinate with certain stamp sets. Then, she placed them in plastic envelopes. To continue her theme of pink accents in her studio, she likes to store them in a hot pink plastic tote!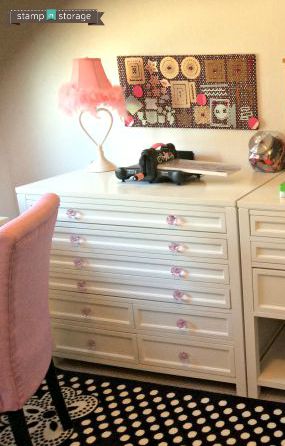 To the right of Lisa's desk, she has white dressers with beautiful pink knobs and a feathery lamp. This is the part of her room where she displays and uses her wafer dies. The magnetic board from IKEA® above the dresser was not strong enough to hold her dies. However, she covered it with Magnet Cards from Stamp-n-Storage and some patterned fabric that she liked. Those wafer dies aren't going anywhere now!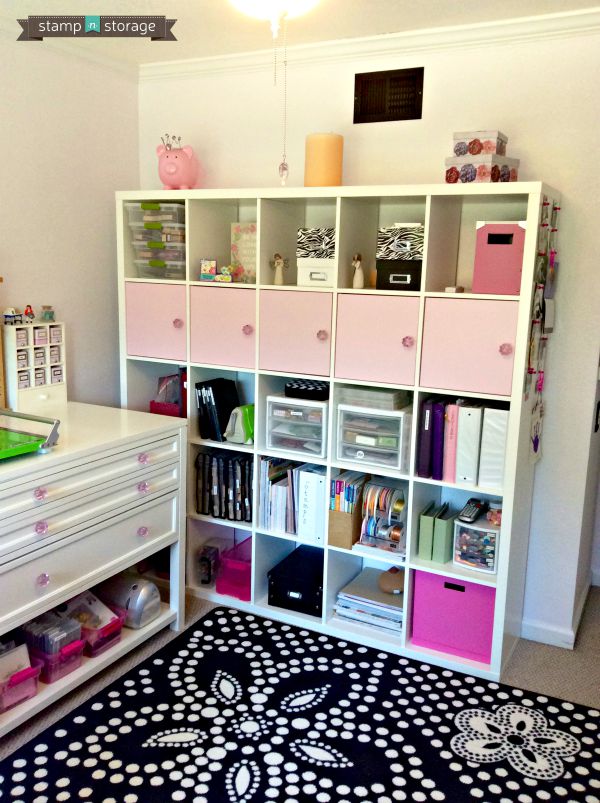 Here's another section of this winning studio! Lisa has done such a great job incorporating different themes of colors, patterns, textures, and more! We anticipate that this space is going to be well-used and well-loved. Thank you for submitting your entry, Lisa! Happy crafting in your pink paper crafting paradise!