April Studio Showcase: Martha
When designing a craft space, not everyone has that perfect shaped room that makes it easy to layout a desk or shelving. Corners, closets, shared spaces, and narrow spaces all present challenges when designing an area that is both comfortable and efficient. When we saw Martha's craft studio, which is both long and narrow, we knew we had to share it with you.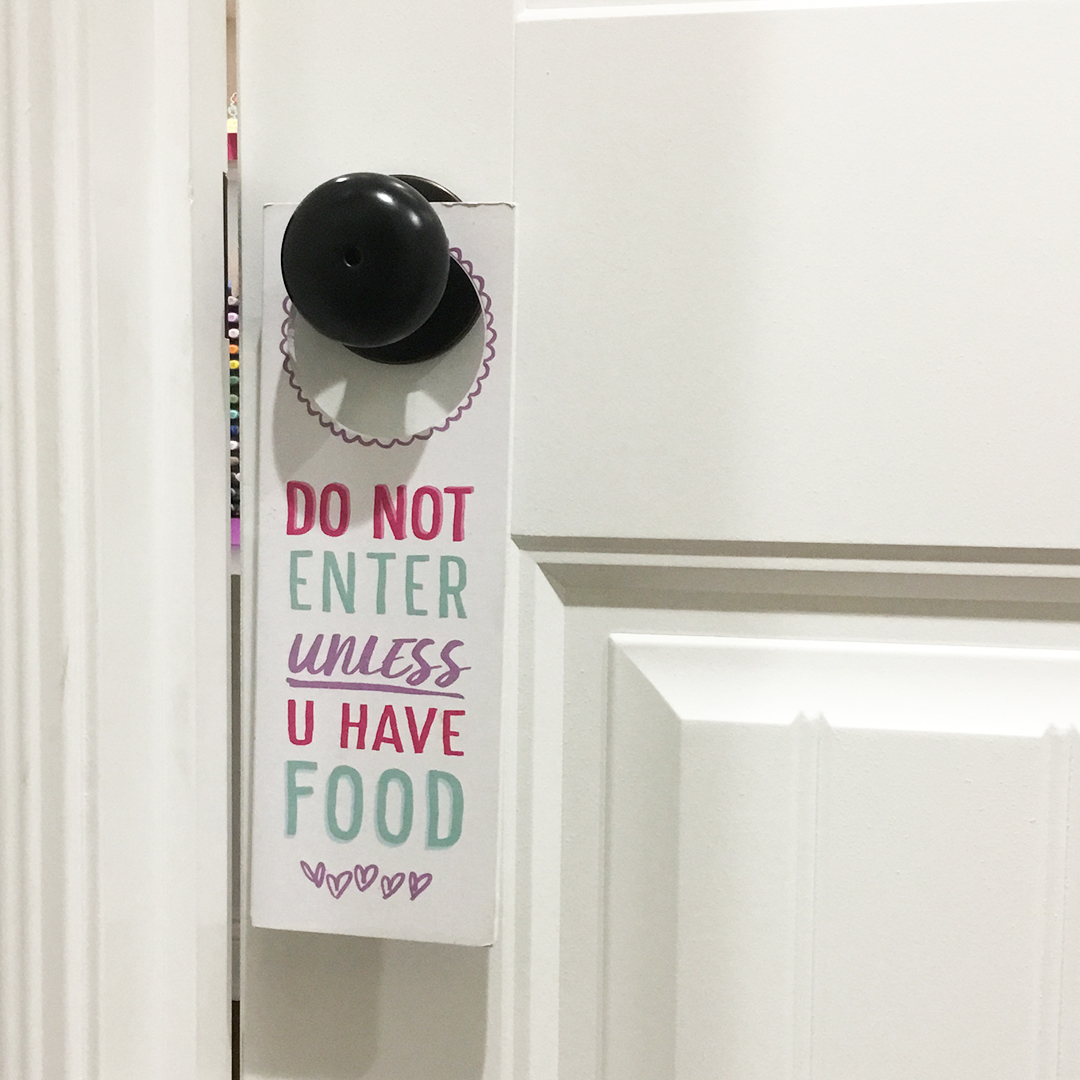 Martha's studio is 6' x 16'. To maximize the space, she decided to create a U shape work area along the perimeter. "I watched hundreds of craft room tours on YouTube over three years and started figuring out what I liked and what would work for me," Martha says. She choose IKEA products for her desk, shelving and drawers. After watching a YouTube of Jennifer Tyron's craft space, she added Stamp-n-Storage products to keep supplies visible and easy to access.
The work area has a few stations so that Martha can keep supplies at arm's length. Her cutting area is on one end of the space. Here she keeps her punches, emboss folders, dies, and cutting machines. She keeps dies that match stamp sets on Stamp-n-Storage 5x7 Magnet Cards in clear bins. Stand-alone dies are stored on her 4x4 magnet wall she constructed with magnet sheets and plywood. She keeps her punches in the Lock-Down Punch Holder. "I love having all of my punches at eye level. I use them more now that I can see them," she says.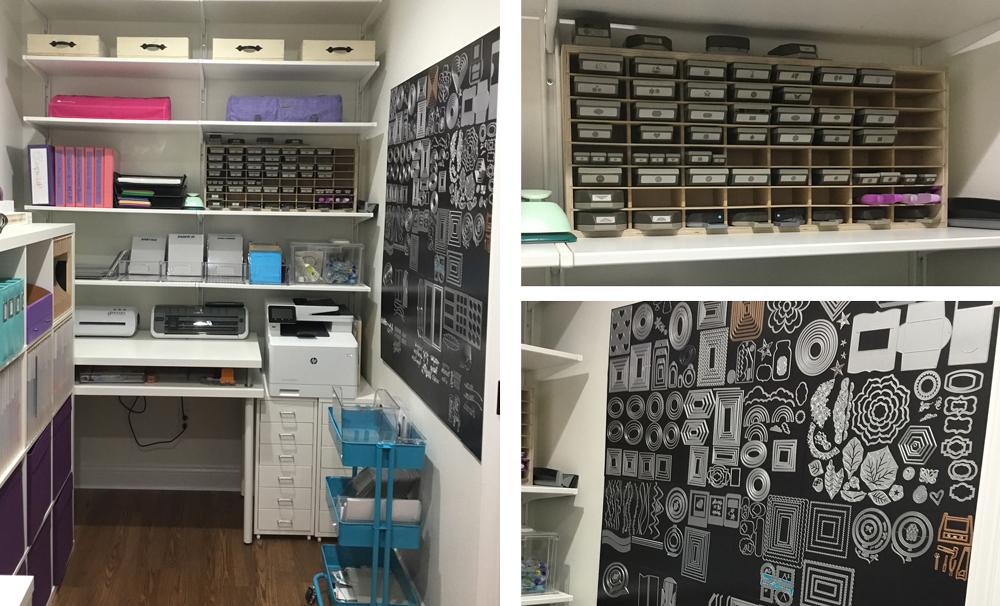 Martha's 4x4 IKEA Kallax unit is next. Here she stores her cardstock in 12x12 Paper Holders. Each slot also contains a Storage Studio Sleeve (similar to the Paper Sleeve) to hold her scraps. "I reach for those sleeves first when I'm crafting," Martha says. The bins below hold Martha's DSP paper and her Fab Files with 6x6 Paper.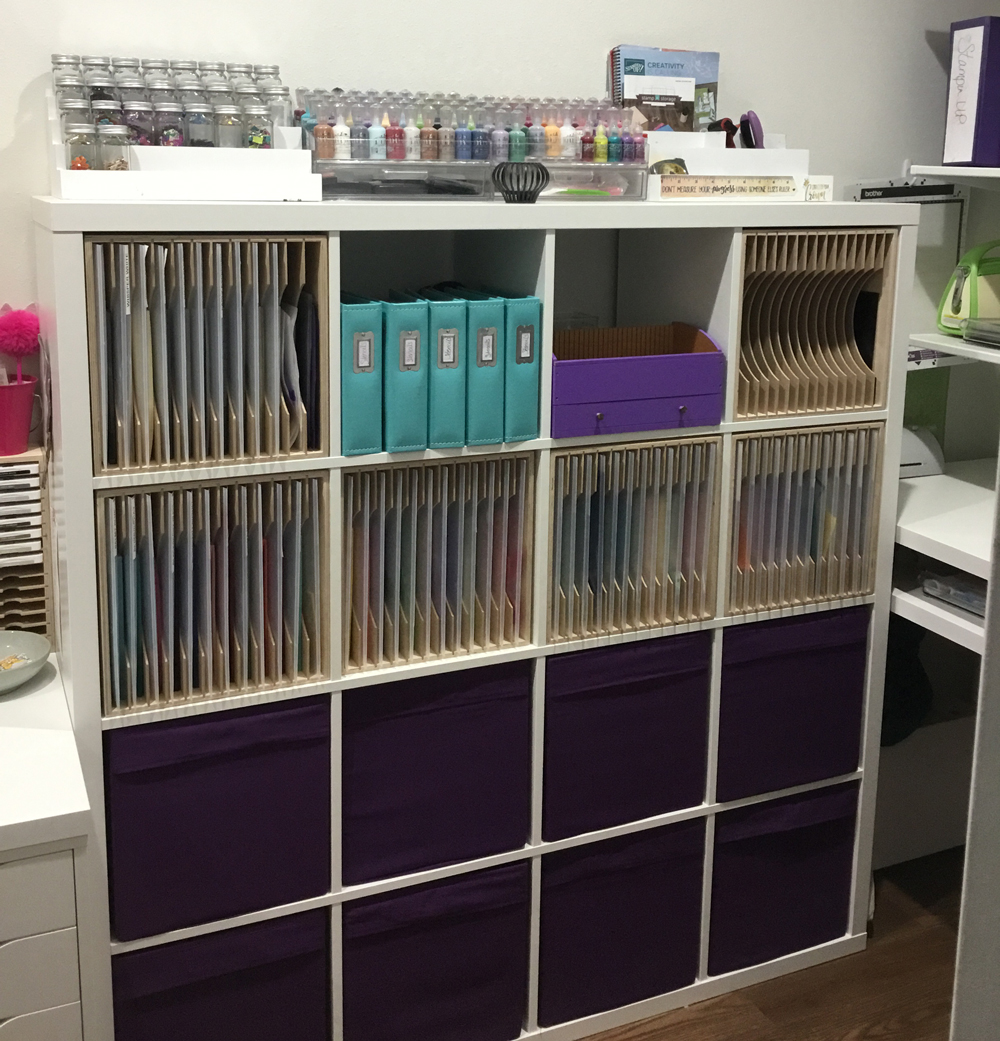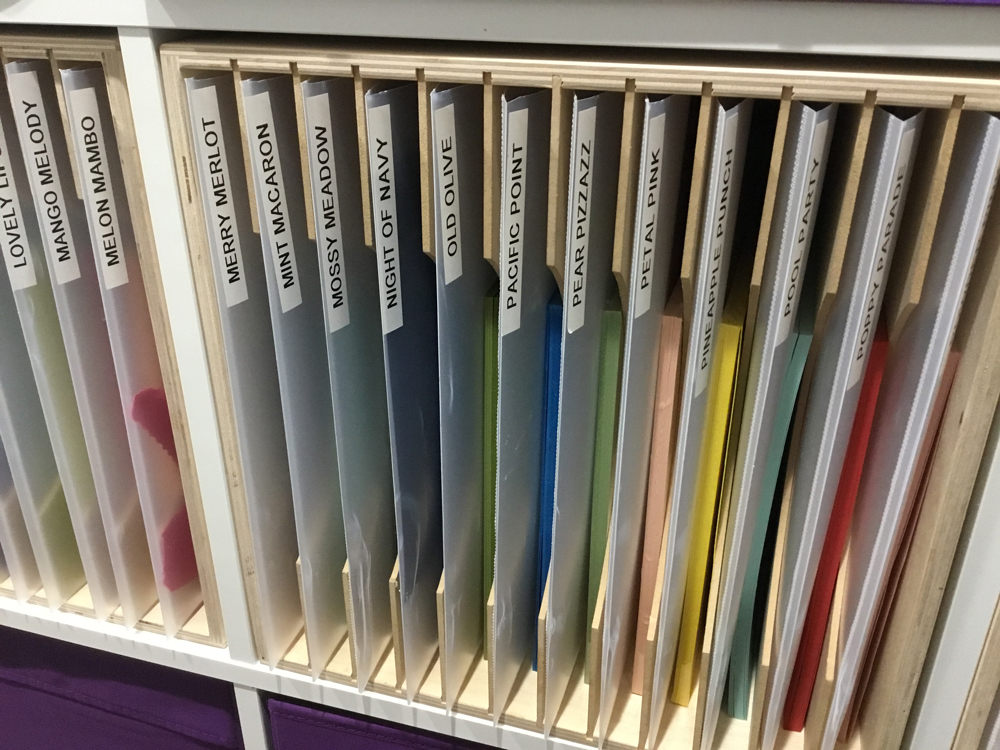 The desk follows the Kallax unit and consists of a work area, drawers, and the products Martha wanted to keep directly in front of her. She organized her ink pads alphabetically in the Stampin' Ink Pad Holder and the Distress Ink Pad Holder. Her Copic markers are organized by rainbow order in marker trays, and her Stampin' Writes and Stampin' Blends she stores in the Ink Pad Holder for CTMH.
Martha organizes her stamps in alphabetical order on the Mega Stamp Case Shelf she ordered with a wall-mount. "It was super easy to hang the shelves with everything that was included with my purchase from Stamp-n-Storage. My husband had them up in minutes."
The Alex Drawers under the work area hold Martha's adhesives and most used tools.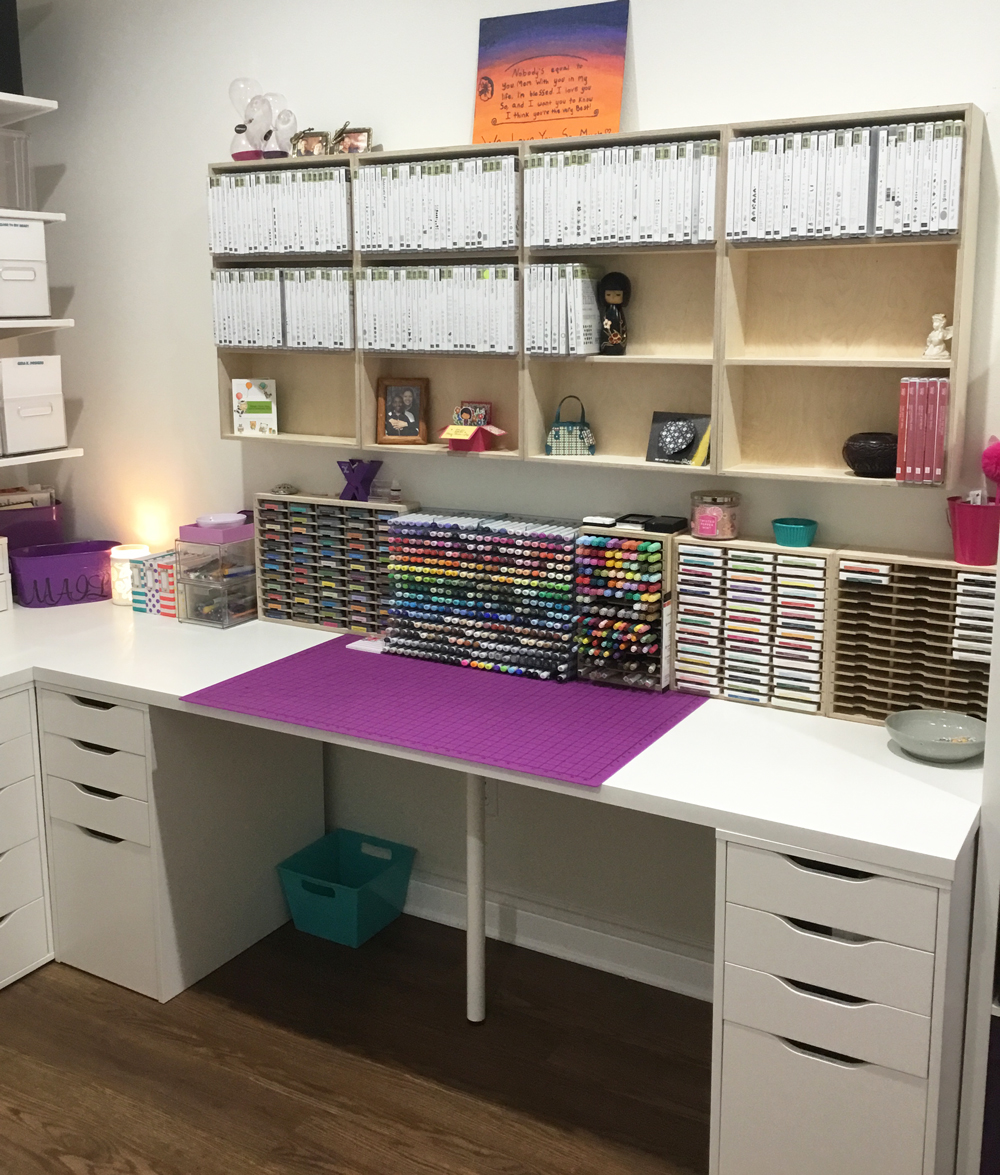 The final area of Martha's craft space is where she keeps additional stamps neatly organized and labeled by company in fridge bins. Her washi tape is organized in a sunglasses holder, and the IKEA Alex drawers hold supplies Martha wanted to tuck away but still have easy access to from her work area. Supplies in drawers include ribbon, sequins, adhesives, envelopes, and her ink blending tools.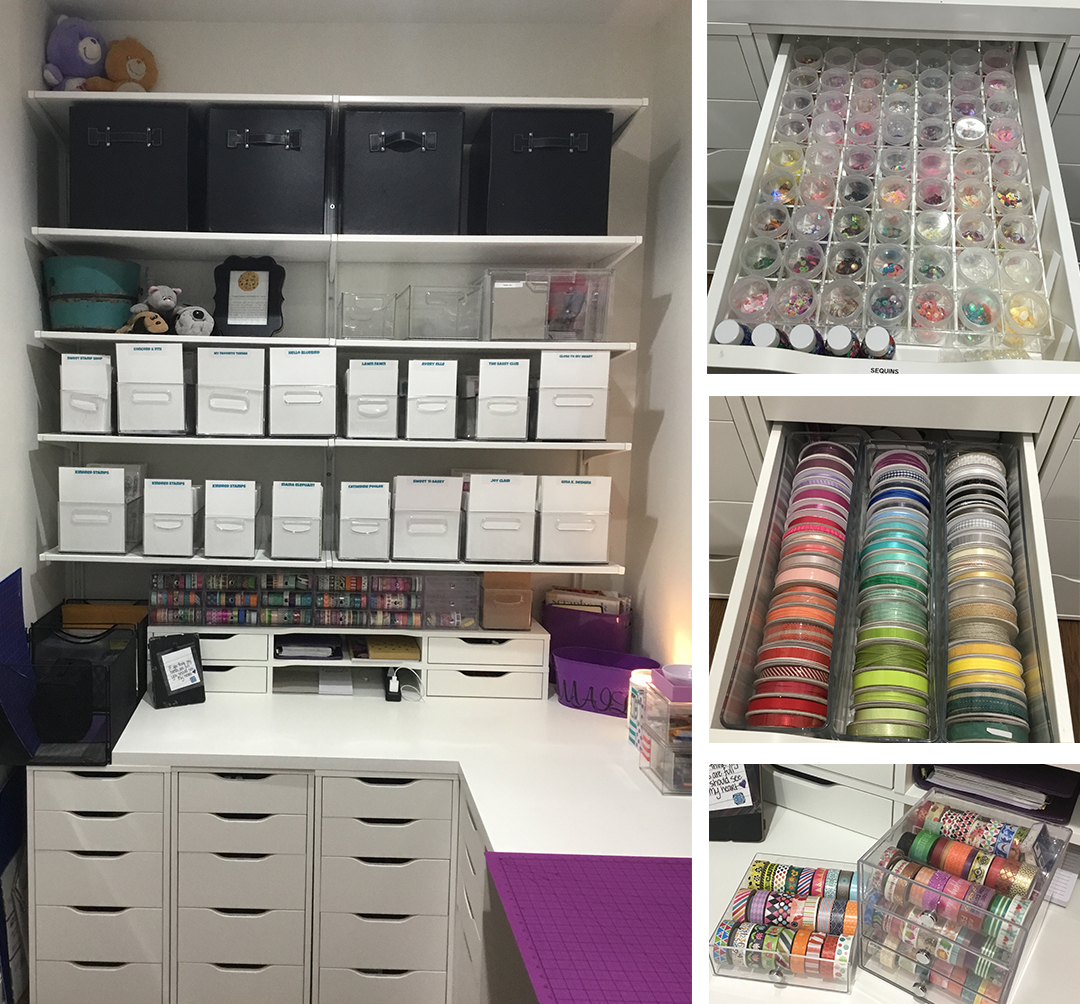 "I can't create in clutter. I like walking into my space and knowing right where to find things. I clean up after each project because we have 7 kids. If anything gets left out disaster awaits me ," Martha laughs.
We hope you enjoyed Martha's space and it inspires ideas for your craft area.
---
Would you like to be our next Studio Showcase winner and have the chance to receive $75 in-store credit?
Here are a few hints: clean up your space, snap some photos (4 or more) from a few different angles, and include some comments about what you love about your area and your Stamp-n-Storage products. Then, you will be entered into our monthly drawing. Email your entry to: contact@stampnstorage.com.