6x6 Embossing Folder Storage - We've Got It!
Some craft companies have been releasing larger embossing folders of various patterns and textures. Many of our customers have been wondering if these new sizes (especially 6x6 embossing folders from Stampin' Up!™) will fit inside of our Embossing Folder Storage Tote. At this time, 6x6 embossing folders do not fit in that particular style tote, however, they work great inside of our Wafer Die Totes! They'll fit right in the Tote with our Magnet Cards or however you store your wafer dies.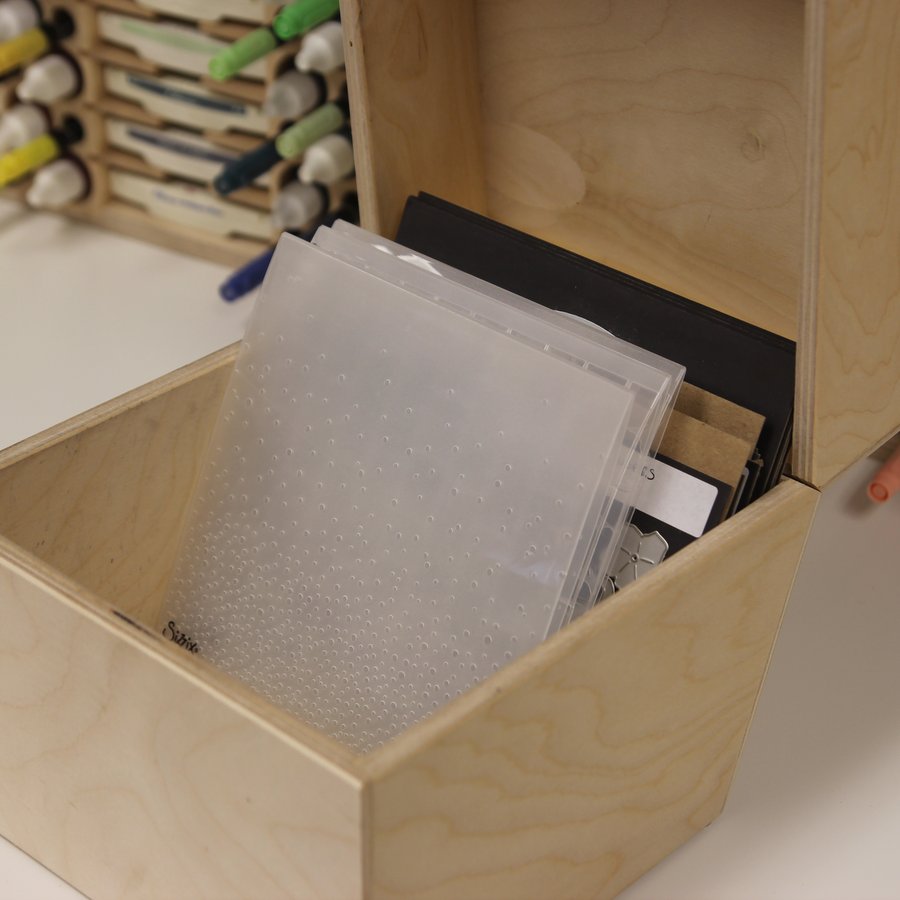 We here at Stamp-n-Storage want you to have optimal organization for all of your supplies. Storing your larger embossing folders will work so well in the Wafer Die Totes!