You thought you loved our Magnet Cards already? Now they're even better!
Our Magnet Cards are very popular - people love them for storing their wafer dies.
We've seen how they've been used and decided: We can do this better!
Now with each pack of ten Magnet Cards you'll also receive:
- Two chipboard dividers
- 15 self-adhesive labels
That's perfect! The dividers will help you categorize your dies, and the labels will let you more clearly identify each of the dies in your collection.
But why did we include 15 labels when there's only ten magnet cards? So you can label the dividers, too! And have a couple left over in case you need to update things in the future (or make a mistake, but that won't happen!)
THE BEST PART?? We added all this goodness and didn't change the price!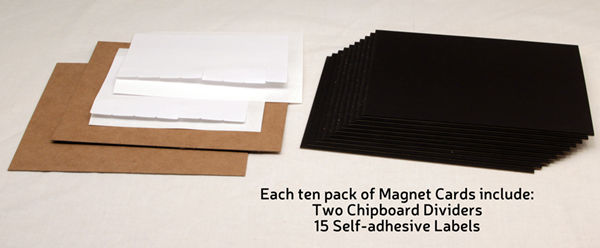 Get yours now - LINK