Studion Showcase Winner - June 2014 - Julie M
Julie is our Studio Showcase winner for June! She's making great use of her space, and she won a $75 refund just for cleaning up and sending in some pictures!
Julie sent us a great note, too:
I am loving the products I purchased from you. You can see the 4 paper holders, 4 ink pad holders, whale tail punch storage, and lock down punch holder are making for an extremely accessible set-up.
I have been "collecting" craft supplies for decades, ever since I worked in a craft store during college a little more than 30 years ago. In the past 15 to 20 years I have become especially interested in papercrafting, as this room probably shows.
I was especially excited when I realized your 8.5″x11″ paper holders would fit beautifully in my cabinet with the paper upright. I'll be watching to see what new products you come up with to continue finding such perfect storage solutions!
God Bless,
Julie Morris
*********************************************
Julie's bright room has some great shelving that happens to work perfectly with our products.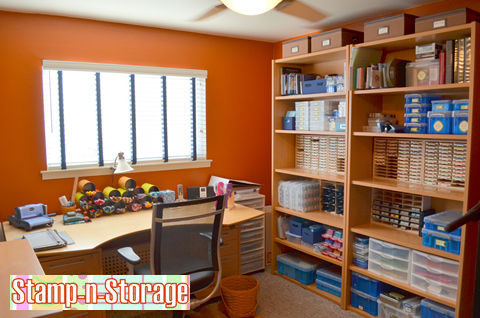 This is a great way to store markers, and she's decorated the cans to coordinate with her room. Check out the closet, too – that looks amazing!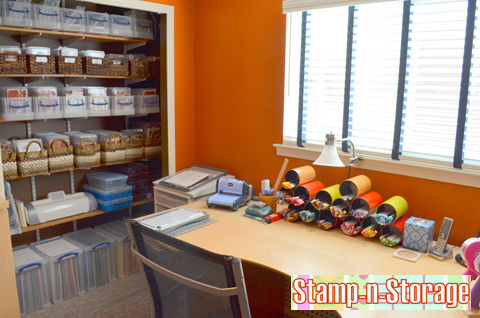 Here you can see our paper holders fitting perfectly in her cabinet. She really has her colors organized nicely!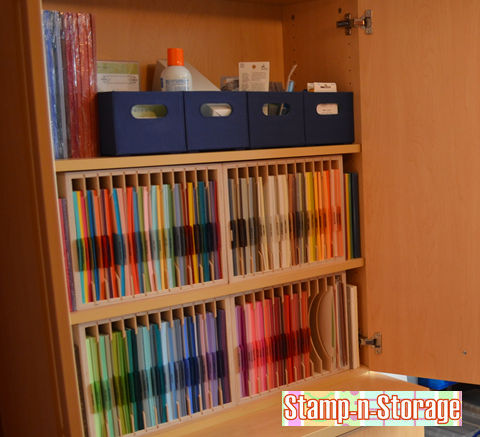 The four 48 Ink Pad Holders work really well in these shelves, along with the two Punch Holders. It is so easy to find everything!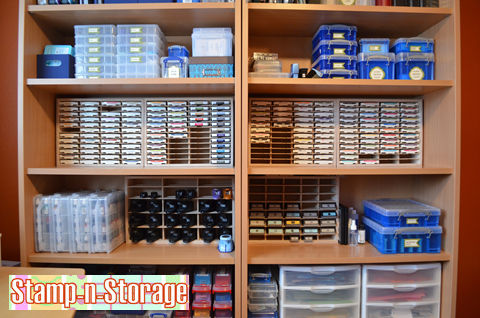 Here's another view of her paper holder cabinet, also showing her over-the-door storage.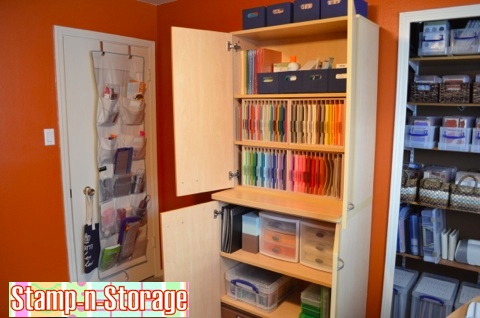 Nicely done, Julie! This looks like a great place to escape and be creative. And you can get right to business crafting – you know where everything is.
Congratulations on being June's winner!