Studio Showcase Winner – September 2012 - Barbara M
Barbara M is the winner of our Studio Showcase drawing for September!
Interested in winning a $50 gift certificate like Barbara did? There are two ways to win! Check it out whether you're new to Stamp-n-Storage or already a customer.
Barbara has added four of our products to a shelf area in her studio
To make the best use of space, she has laid the paper holders on their side and is storing her paper vertically (good thing she has lots of paper so it doesn't get warped!)
Leave your thoughts below in our comments area!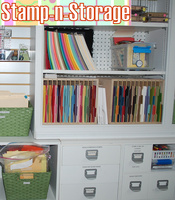 Here are the two paper holders stored in the bottom of her cabinet.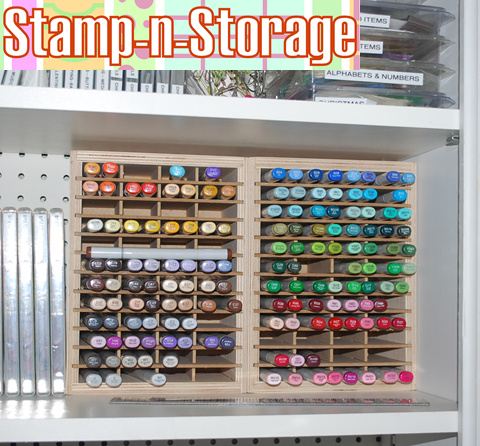 Barbara's marker collection is neatly organized, and there's plenty of room to grow!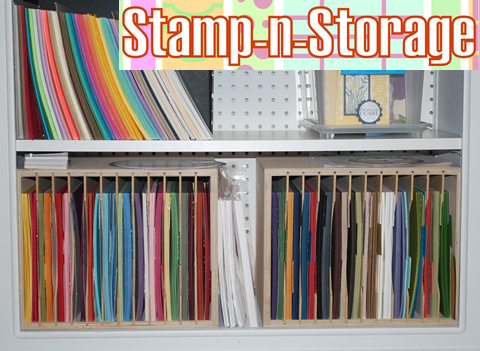 And here is a close-up picture showing the paper storage. Very nice!