Studio Showcase Winner – March 2014 - Monika J
The March, 2014 Studio Showcase winner is Monika J!
Congratulations to Monika for being chosen as the March Studio Showcase winner. She will receive a $75 refund just for sending in her pictures.
The centerpiece of Monika's studio is a re-purposed entertainment center. She even included a video tour along with before and after pictures.
These two pictures show her storage closet before moving to the new space.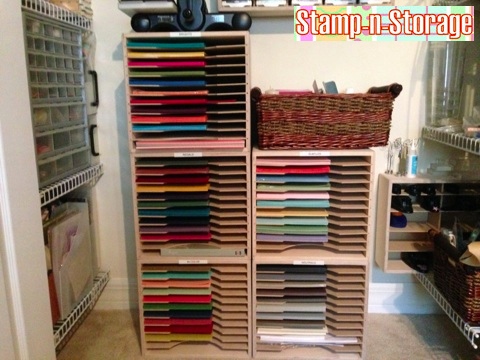 This is the entertainment center as it was originally being used in their home: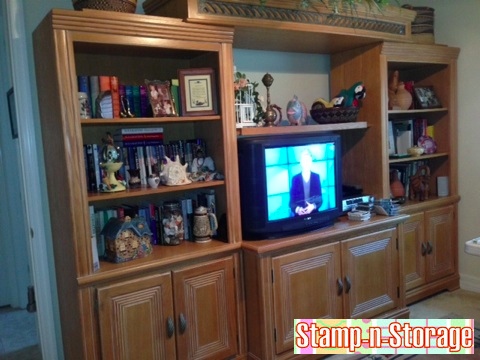 This is our first Studio Showcase winner to include a video tour of her crafting area – very cool!
And here are the after pictures with everything moved into the entertainment center. This is definitely very well thought out!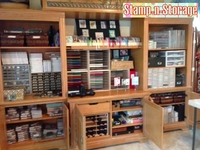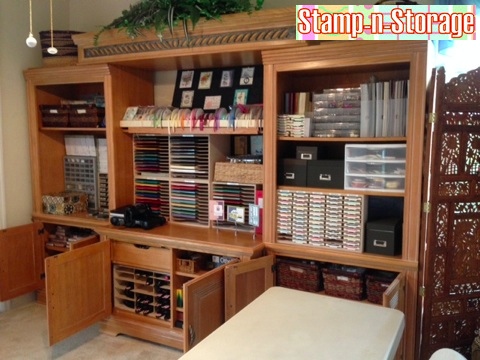 Monika has packed a LOT of crafting storage into this wall unit:
And many other totes, baskets and storage drawers.
Well done, Monika! This looks like a great space to work in. And if you're lacking inspiration, why not step out onto the patio???