Studio Showcase Winner – June 2013 - Christina P
The June Studio Showcase contest winner is Christina P!
(Interested in being considered to win $50 like Christina? There are two ways to win! Check it out whether you're new to Stamp-n-Storage or already a customer.)
As a Studio Showcase winner, she received a $50 refund. That's $50 easy cash!
Christina has turned this extra room in her house into a paper crafting wonderland, and has made VERY efficient use of the space.
With work areas around the perimeter of the room and a central work table, there are both LOTS of storage and plenty of space to sit and create.
Her sequence of pictures give a great view of the entire space, so let's take a look!
In this corner, Christina has placed her two Combo Holders right beneath her TV.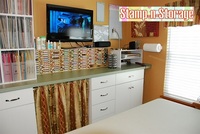 Here's a wider view of that same wall.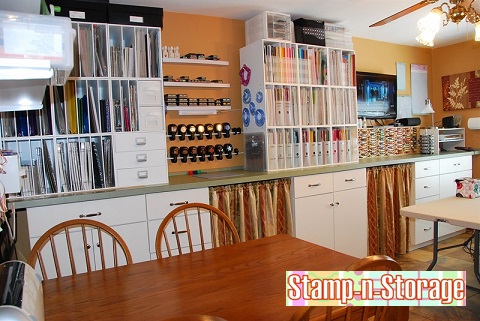 Turning to the next corner is a nice work station.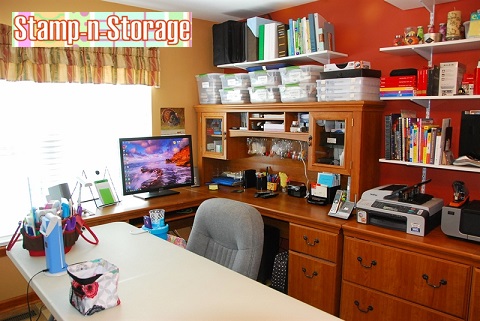 Just down that wall are some shelves for her Big Shot and hanging storage.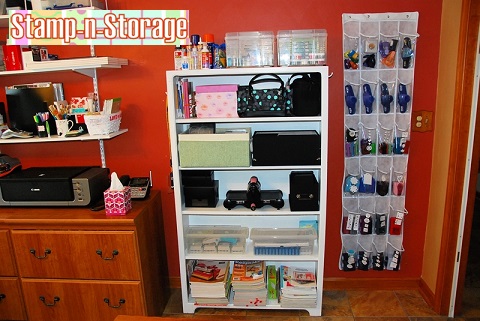 The interior wall of the room has more shelf space and her two ribbon holders mounted on the wall. That's eight feet of ribbon storage space and a beautiful array of colors, too!