Studio Showcase Winner – February 2014 - Amber L
Amber L is the winner of the February, 2014 Studio Showcase!
When Amber recently moved to a new home, her husband's one request was that her supplies be moved out of the bedroom and be out of sight.
Mission accomplished! She's moved her collection into a classy armoire in the dining room.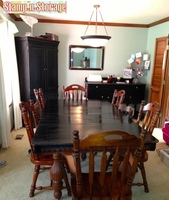 Inside she's made really good use of this cabinet, even using the insides of the doors for punches and wafer dies.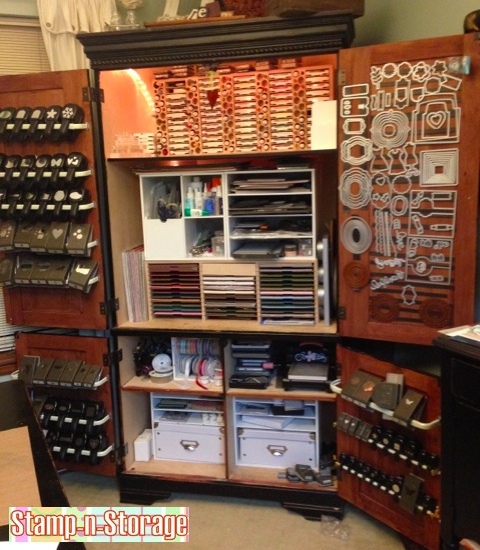 And up top is her 60 Combo Holder, organizing all of her Stampin' Up! ink pads, markers and refills.