Studio Showcase Submission - May 2014 - Donna S
There were a LOT of great submissions for the Studio Showcase contest in May, and we decided we need to share some more of the great pictures we received.
This studio belongs to Donna S, and we just couldn't pass up the opportunity to show you her amazing collection of craft supplies all organized in Stamp-n-Storage cabinets!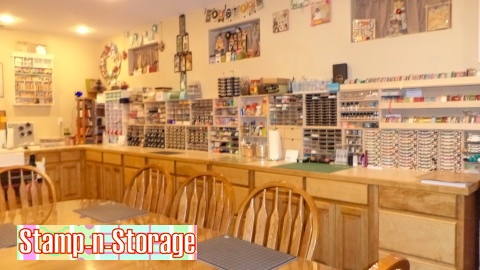 Here are pictures of my 16 X 30 Studio that I have finally finished and so happy to be able to work in. Love all my shelves and thank you for making my life so much more organized. You are the greatest.
Donna S
Donna has built her collection over a long time, adding pieces to create the amazing system. She's showing just how versatile and flexible these products are; you can mix and match and put them together however you want to organize your specific collection.