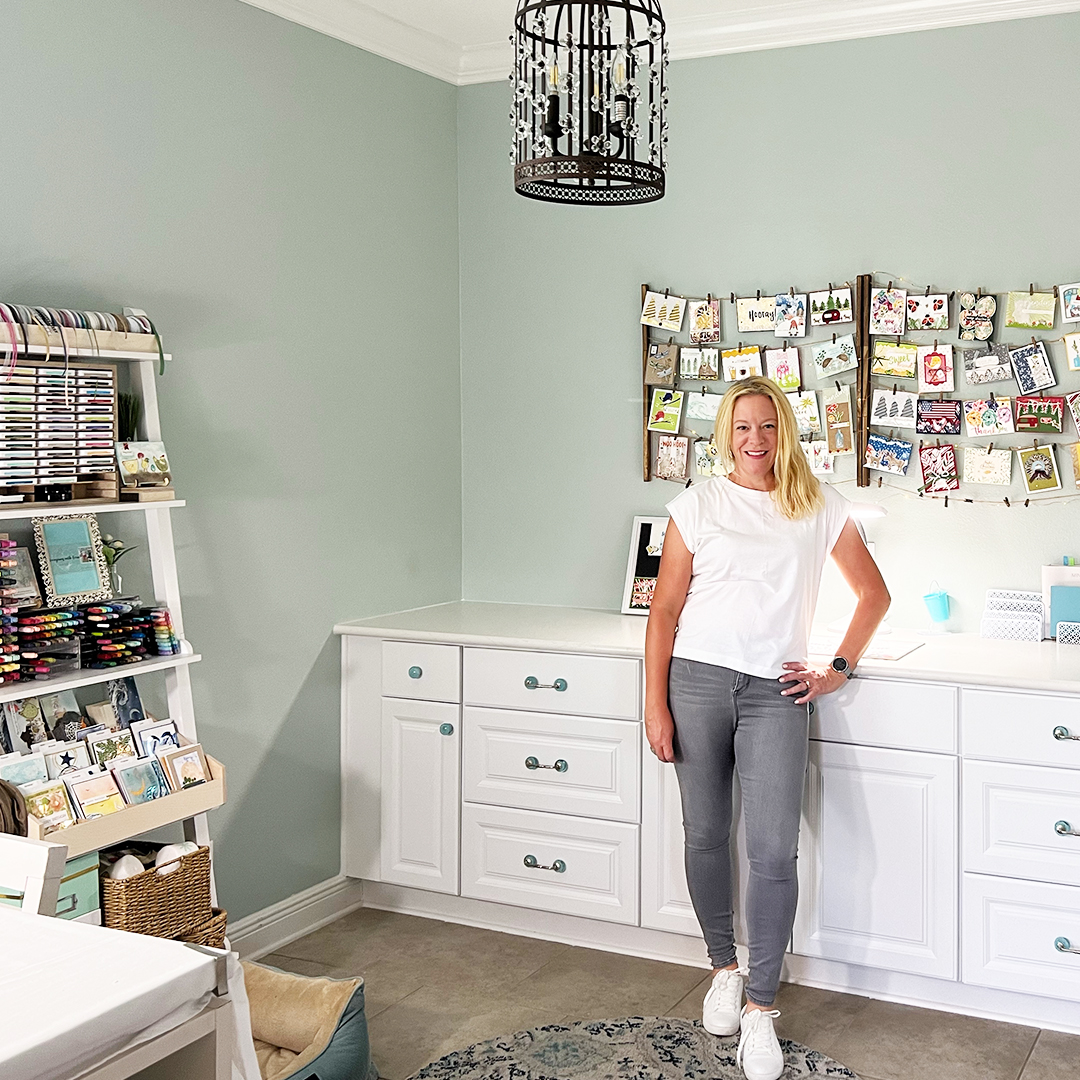 Our latest Studio Showcase, Erin, has been crafting since 2000. She began as a scrapbooker and later transitioned to making cards. Erin's current craft space is her 4th craft room. She decided to design a new space because she wanted to be more creative and efficient. "I knew I needed to organize better," Erin says.
The organizational process took approximately eight months from start to finish. Erin began by researching different cabinets and shelving units and then made a blueprint of the room. After drawing out the space, Erin would ask herself, "how is this going to make me more creative?" She then made adjustments and created a plan that best fit her crafting needs.
Check out this fun craft room tour of Erin's space:
Photos of Erin's Space: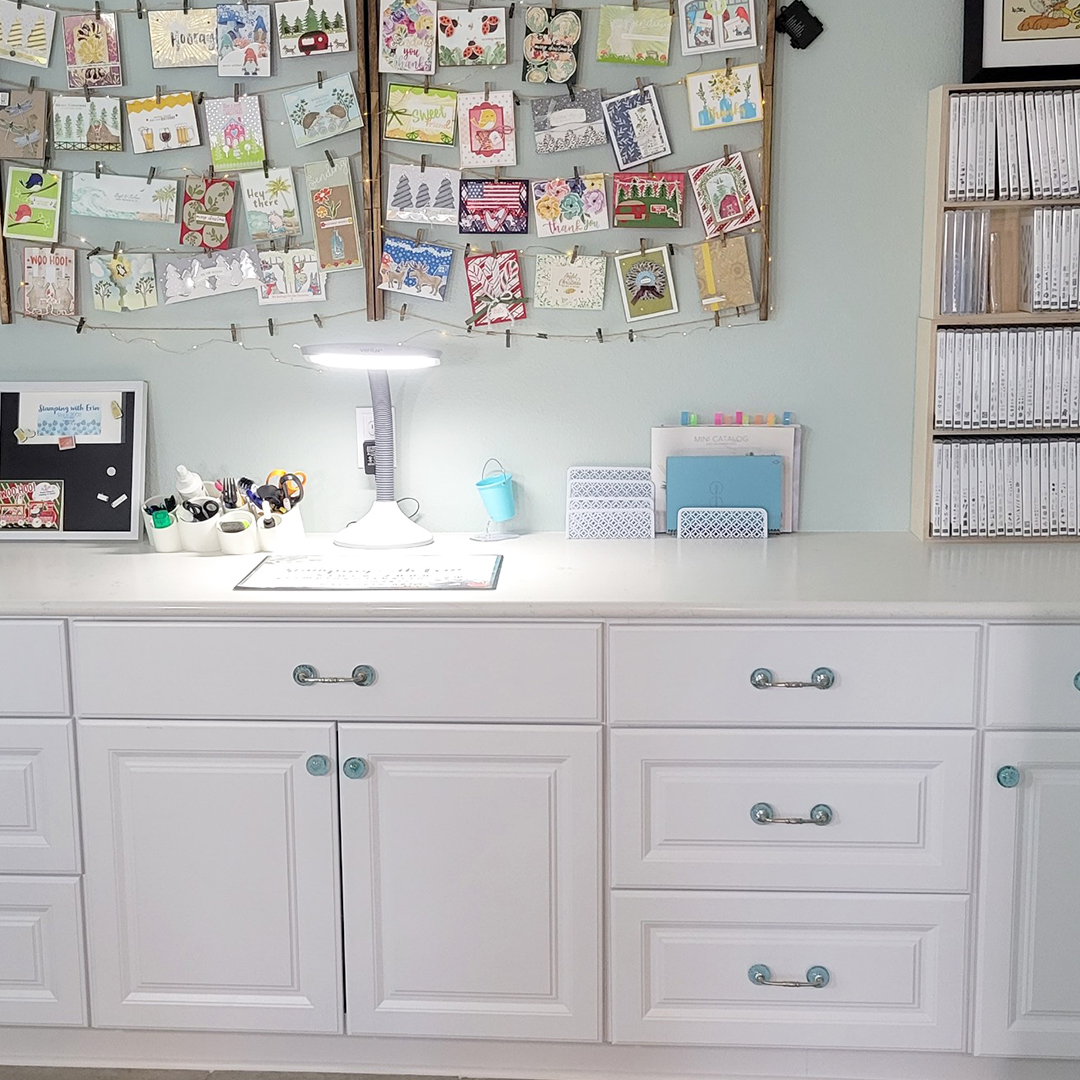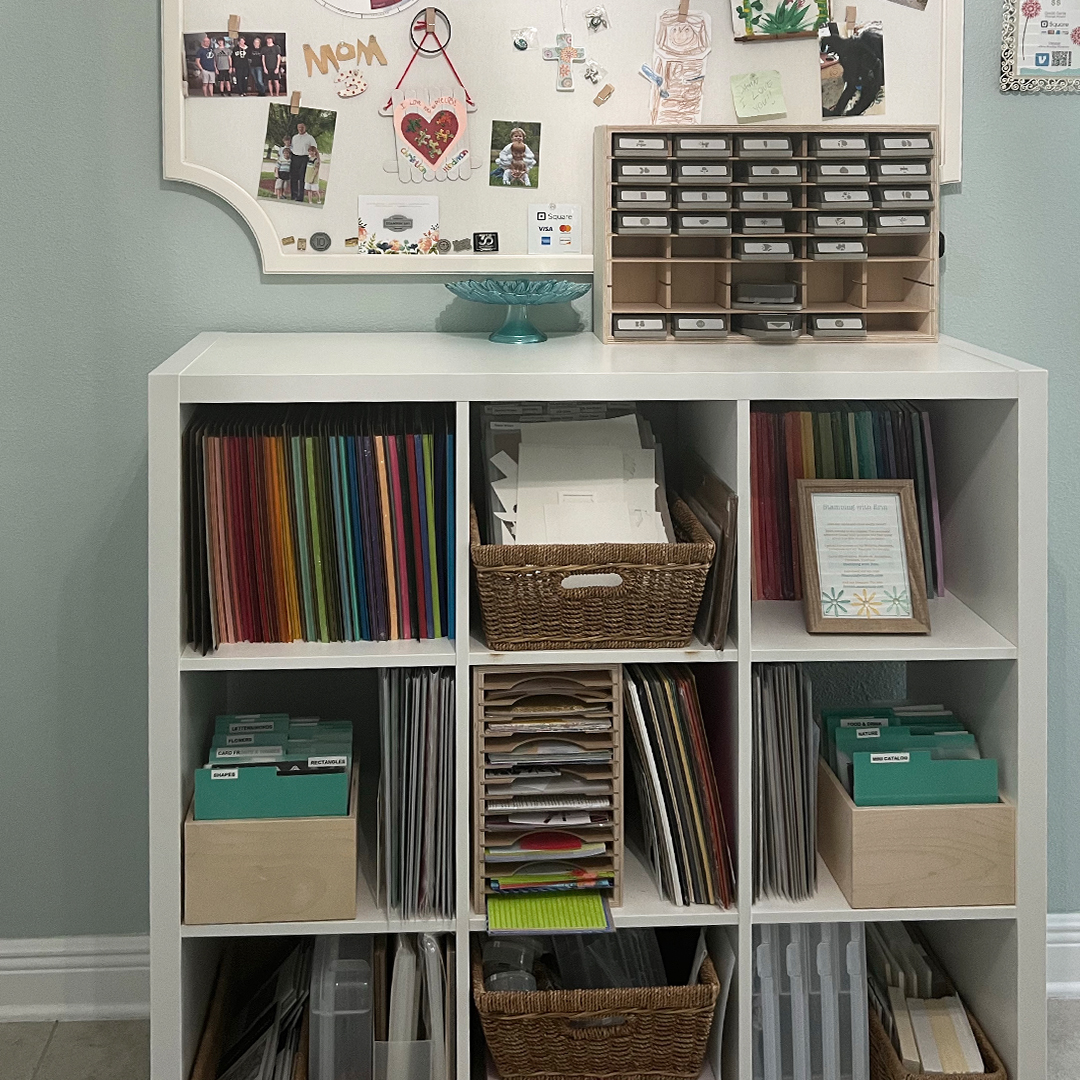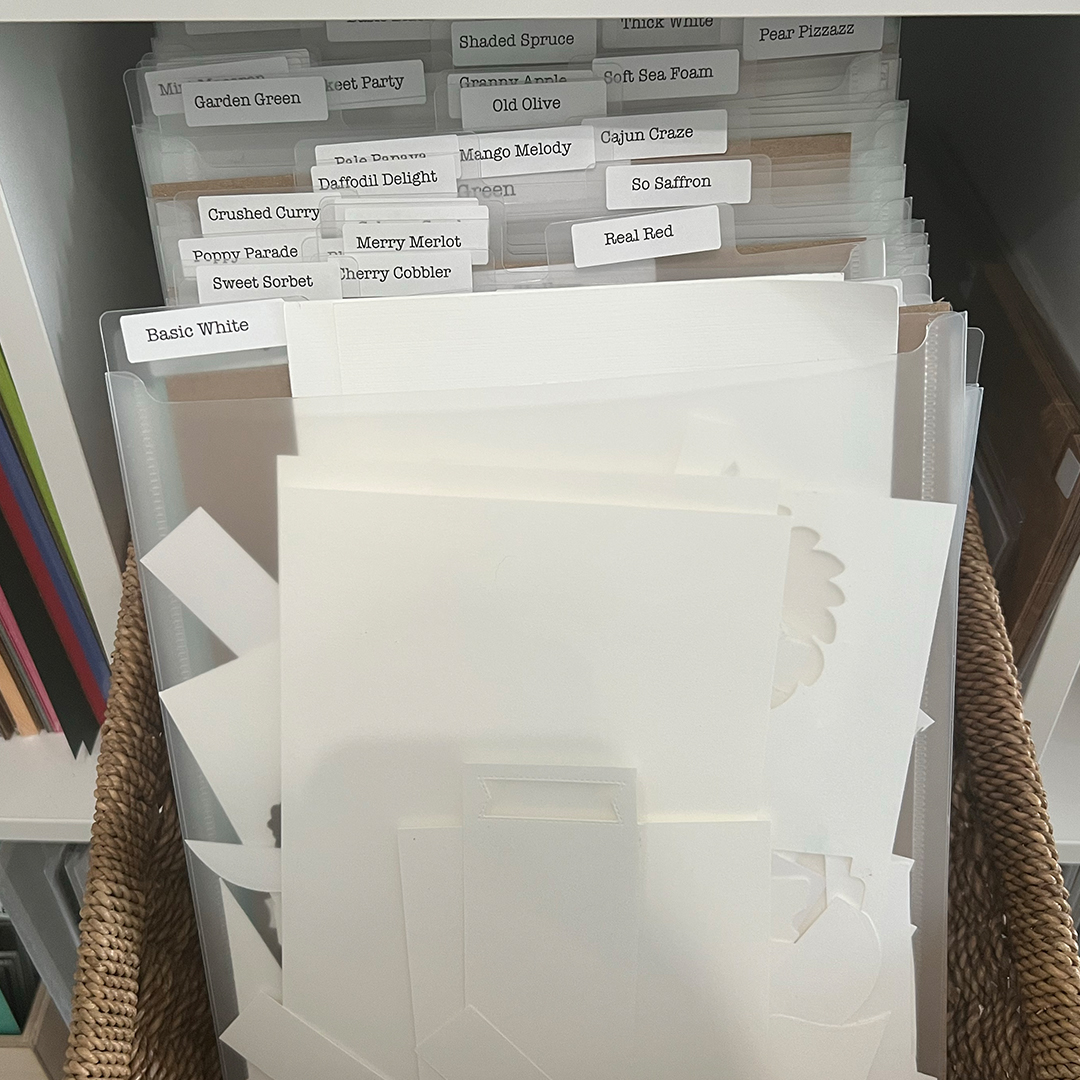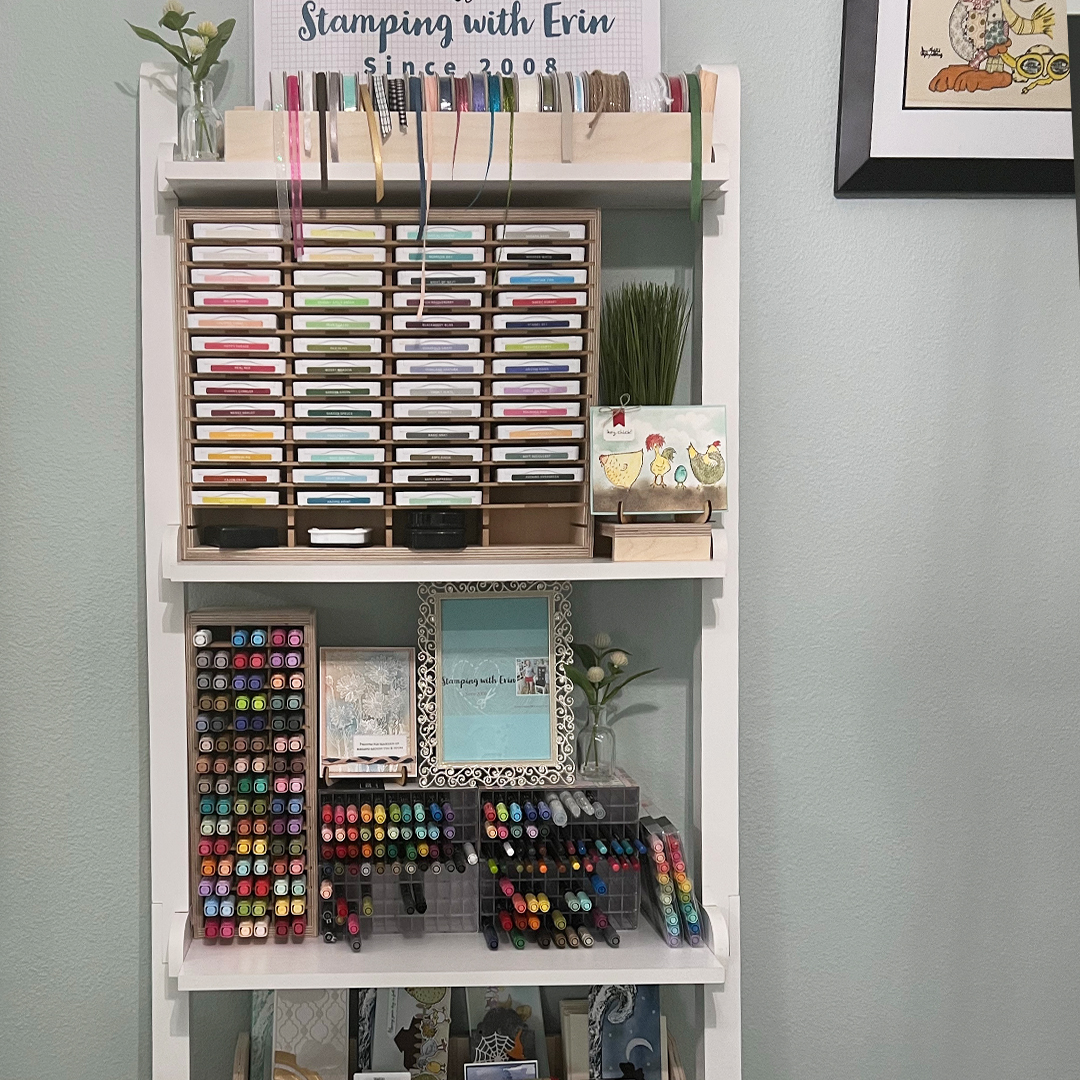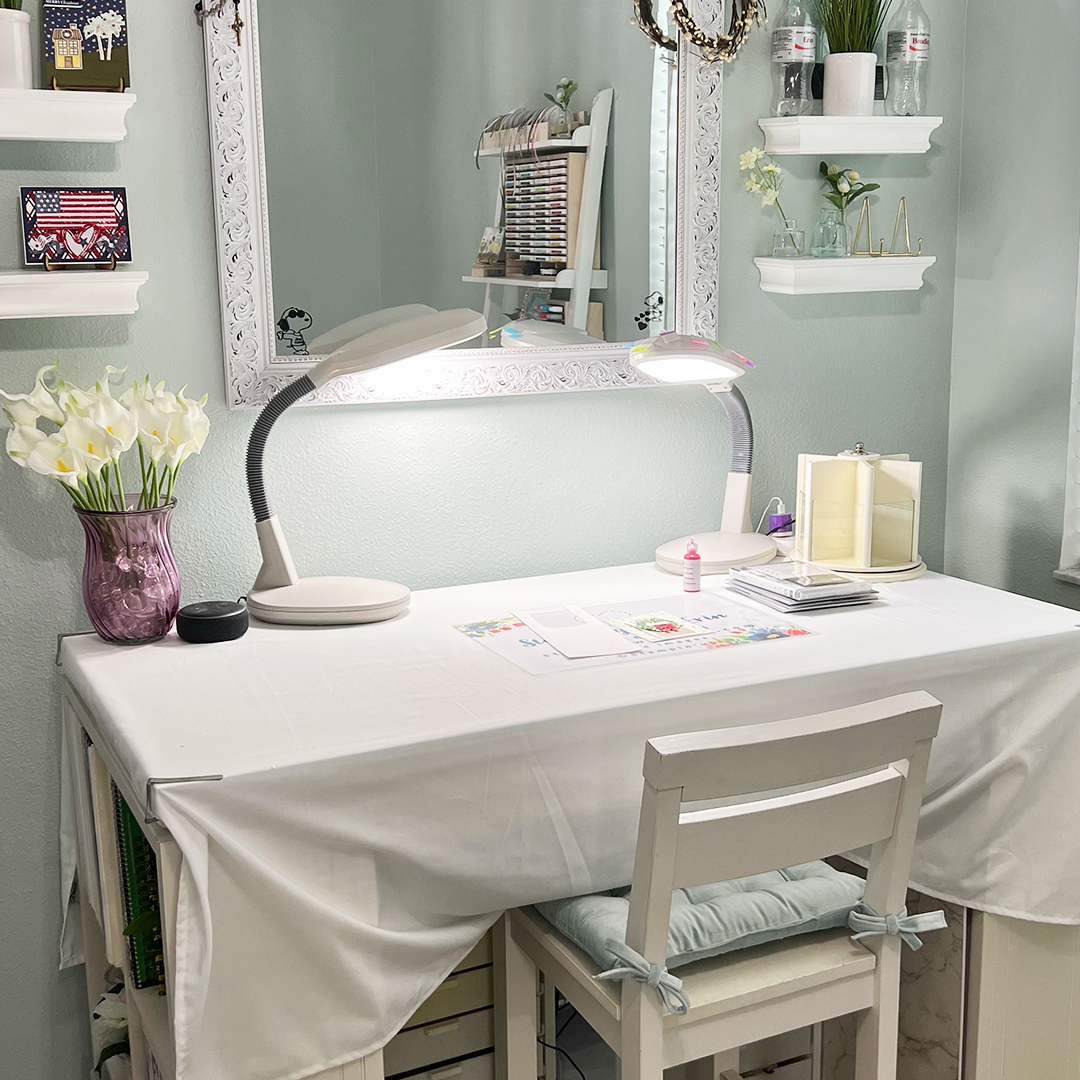 ---
If you would like to be our next Studio Showcase winner and have the chance to receive $75 in-store credit, here are a few hints: clean up your space, snap some photos (4 or more) from a few different angles, and include some comments about what you love about your area and your Stamp-n-Storage products. Then, you will be entered into our monthly drawing. Email your entry to: contact@stampnstorage.com.