September Studio Showcase
Our September Studio Showcase winner, Charlet, has been through the craft room planning process a few times. Her first craft space began as a small area in a guest bedroom. That evolved into a corner space in the basement and eventually a dedicated space. Last year, Charlet moved from Massachusetts to Maine and converted a den at her new home into a craft studio.
The former 12x12' man cave, which also functioned as a library, was painted a deep forest green and had built-in shelving units. Charlet saw this as the perfect opportunity to create a dedicated craft space using what was already in the room. She added a 3'x8' desk, repainted the walls and shelving units, and added storage solutions that maximized the space behind her desk.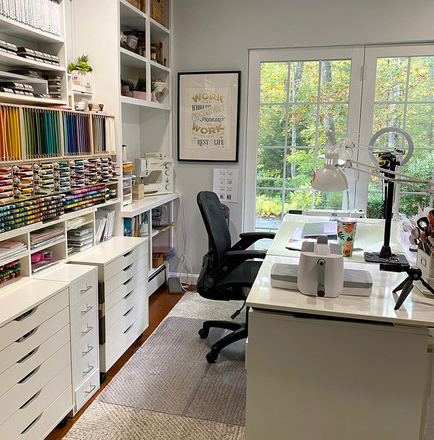 Charlet has her desk in the center of the room with her "command center," as she calls it, behind the desk so she can easily reach her most-used supplies. The "command center" was initially a space between bookshelves. Charlet measured the area and planned a variety of Stamp-n-Storage products to fill the space.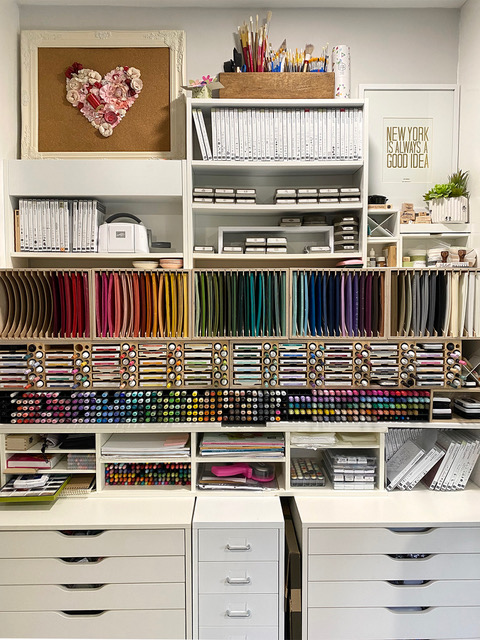 The command center has three drawer units as a base and a variety of shelving units on top. In the drawers, Charlet organizes her beautiful ribbon collection, twine, washi tape, and embellishments.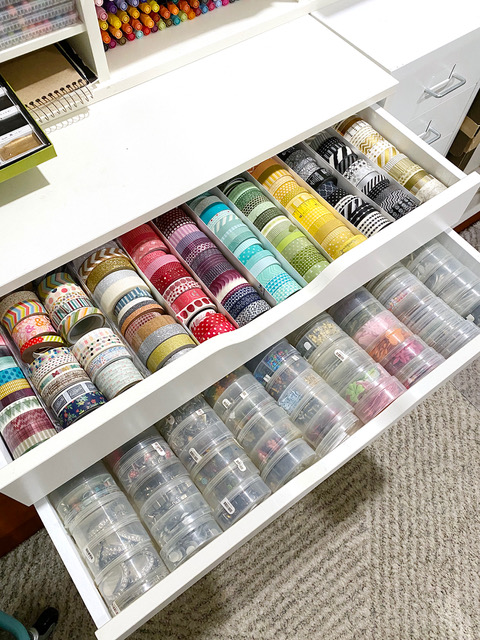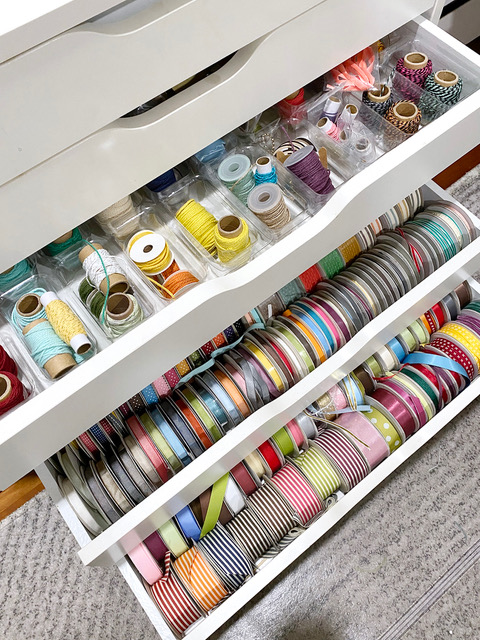 Charlet organizes her paper by spectrum order in the 8.5x11 Paper Holders. "I love how they look like a rainbow of color. I chose to run the Paper Holders vertical rather than horizontal because the paper storage looks like one long paper unit instead of 5 bins. Running it vertically helps achieve that rainbow look, form & function!"
Ink pads, markers, and refill bottles are organized in the Half-Height Combo Holder. "I liked having all the inks fill the entire wall space, so I kept them at the half-height running side-by-side instead of stacking them," she says.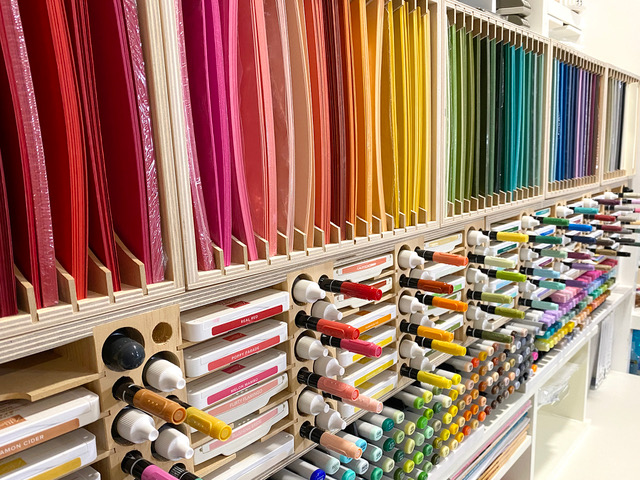 In one of the bookshelves Charlet repurposed, she stores all of her retired Stampin' Up!® ink pads in the Standard Ink Pad Holder. "I do use these colors every so often, and I like how they look decorative on the back of the shelf. These pads are organized in color order and are a mix and match of old packaging and case style. Fun tip: I used a couple of new pad ink spacers to raise these ink holders up a tiny bit to fit Stampin' Write Markers underneath. I'm in the process of organizing my old markers to match alongside the pad," Charlet says.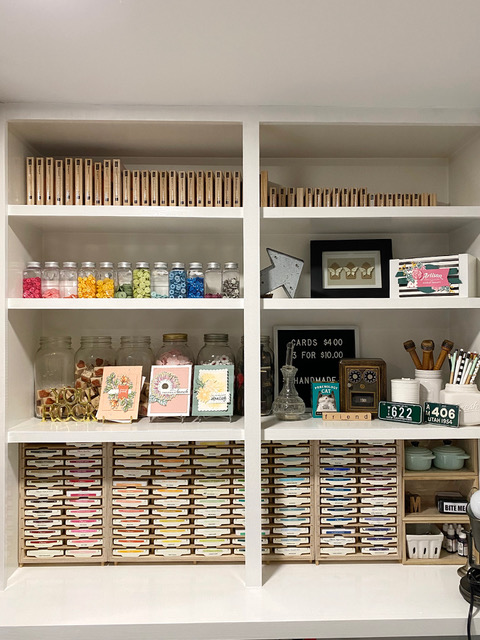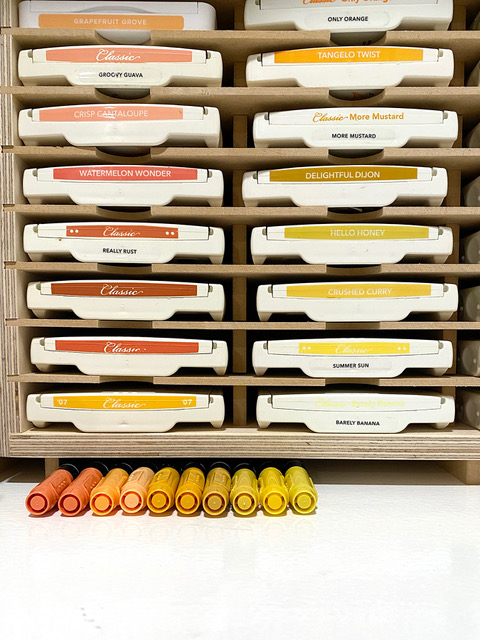 "Create a space that you can come and go from. It doesn't have to be big but having some sort of dedicated space is a lifesaver. Keep your supplies organized and easily handy. Supplies that are out of sight can mean out of mind, and you will forget what you have and never use them." - Charlet
Thank you, Charlet, for sharing your beautiful craft studio. If you would like to be our next Studio Showcase winner and have the chance to receive $75 in-store credit, here are a few hints: clean up your space, snap some photos (4 or more) from a few different angles, and include some comments about what you love about your area and your Stamp-n-Storage products. Then, you will be entered into our monthly drawing. Email your entry to: contact@stampnstorage.com.